Last Updated on June 20, 2023
In the healthcare industry, every fraction of time weighs significance. People do not want to engage in waiting lines or sit by the phone looking out for a response from medical professionals. In this post-pandemic world, healthcare providers have to be more keen-eyed with their approach to customer service. Given the sense of fear and watchfulness the virus has evoked among people, it is vital for the healthcare industry to stay ahead of the game. This takes them to the implementation of healthcare chatbots.
The global chatbot market was valued at US $526 million in 2021. The research estimates that it will be US $3,619 million by 2030, at a CAGR of 23.9% during the forecast period. This technology trend has more rewards for healthcare service providers than you know. If you're planning to implement a chatbot to boost your operations, there's a lot you'd expect it to offer. Since that totally depends on how you design it, we've brought you the top benefits of chatbots in healthcare industry that indicate how healthcare chatbots should work.

10 Benefits of Healthcare Chatbots You Cannot Miss
The medical industry is as vast as it gets. From guidance on prescriptions to health emergencies, people reach out to healthcare providers for several reasons. While a call or email may be a straightforward mode for interaction, it is not necessarily effective.
Chatbots in the medical sector are booming owing to many such reasons. The healthcare chatbots market stood at around US $184.60 Million in 2021 and is forecast to reach US $431.47 Million by 2028. Let's take a look at the benefits of chatbots in the medical industry that are adding to their whopping success.
1. Enables Prompt Response
People expect medical professionals to provide a quick response to their queries. Delays in responsiveness can lead them to lose trust in the brand they're seeking assistance from.
Chatbots give a hand in taking care of customers' queries and issues anytime. They make instant responses and resolve the case on a chat. It eliminates the need for writing an email or making customers wait.
The medical concern is not something that can wait for the resolution to come their way after hours. It is rather a time-sensitive stance. Medical brands employ chatbots to reply to the standard queries, which wrap up various conversations without human intervention and save time.
2. Boosts Customer Service
One of the most effective ways to engage and retain customers is to be there for them. When the staff is communicating with customers via chat or a phone call, they can only go up to a certain number in a day.
In the case of chatbots, things are the opposite. Chatbots are not restricted to a specific number of customers to handle in a day or at the same time. They are devised to address unlimited queries simultaneously.
In manual customer service, the requirements for more live agents increase with the spike in the number of customers. The implementation of a chatbot enables US healthcare providers to maintain their customer service without losing consistency.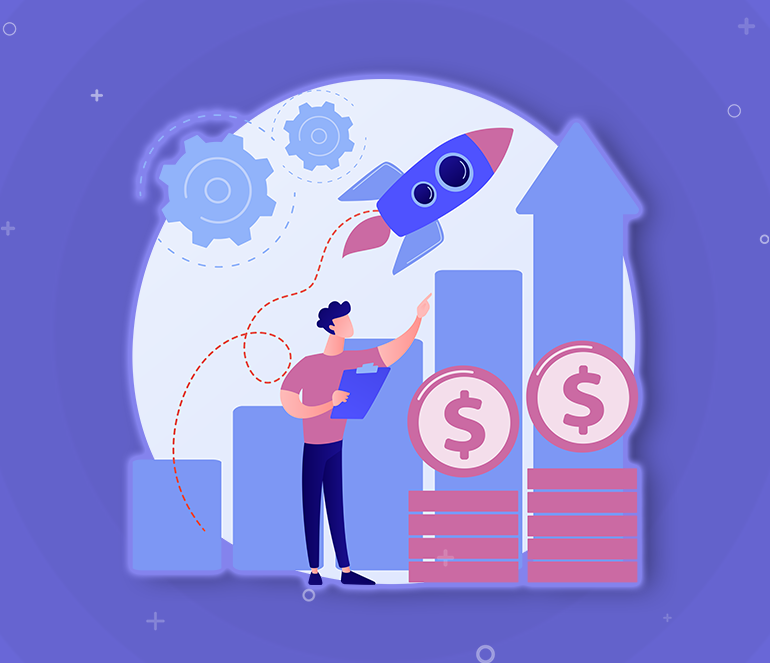 3. Medical Assistance on Time
Medical emergencies happen all the time. Whether someone wants to know how to deal with a situation or how to proceed with a prescription, people immediately call the healthcare providers for assistance.
However, a number of people seeking help can exhaust the calling service. So, people can now opt to chat with a healthcare chatbot and get medical advice on what and how to move ahead with a circumstance.
Options like a menu of general queries, links to relevant solutions, etc., make chatbots a primary way to address an inquiry. Healthcare chatbots, if devised well, can work wonders. The best part about them is that they are available 24/7 to assist people.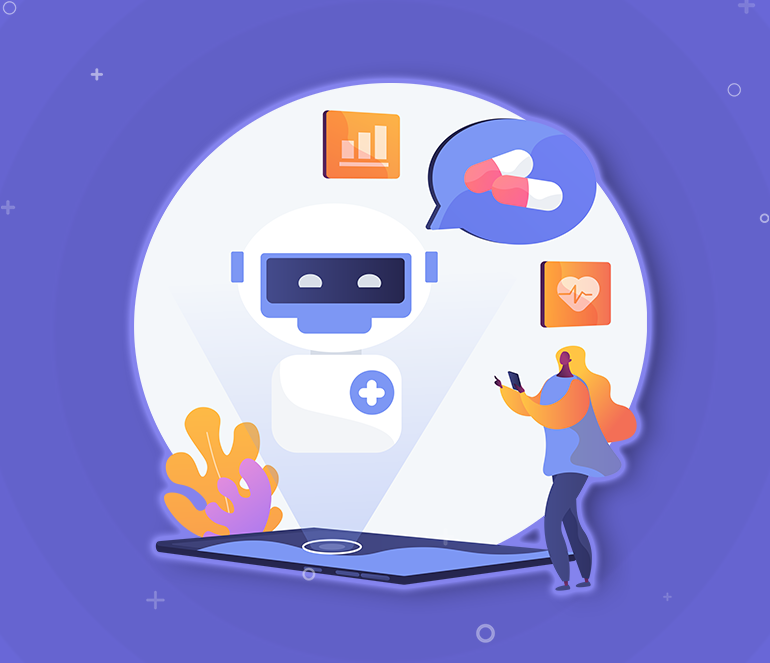 4. Assistance with Medications and Reminders
Doctors typically guide their patients about the medications they've been prescribed and how they must consume them. They may prescribe different medications to help patients treat various health conditions.
The challenge is making sure that patients are taking the prescription seriously and following the course as recommended. According to a study, about half of patients don't follow their medication course routinely or simply forget to do that.
Healthcare chatbots act as an amazing resort to make sure this gap is bridged. First of all, they help patients with medical advice. They also send daily reminders to them. Many chatbots in the US healthcare industry work as personal health trackers and medication reminders for patients that use them.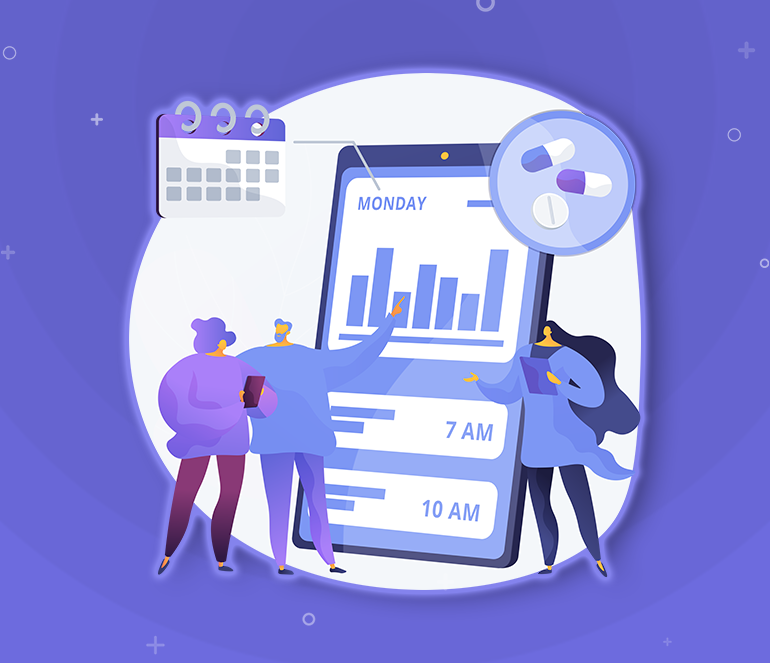 5. Scheduling
Scheduling is one of the topmost benefits of healthcare chatbots. Making a phone call may be a common way to schedule an appointment but it can be time-consuming for both parties. In this process, a patient calls their local health care provider and waits while the agent checks what slots are available. It can result in a good waiting time and higher costs.
Today, many medical professionals in the US are using healthcare chatbots that provide patients with an option to book appointments with the right doctor. Patients can easily use the scheduling bot from a website. They can also use it on their mobile device no matter where they are.
Some healthcare chatbots are even designed to send reminders and let people know when they have an appointment coming up. Moreover, these reminders can also communicate the specific actions they must take.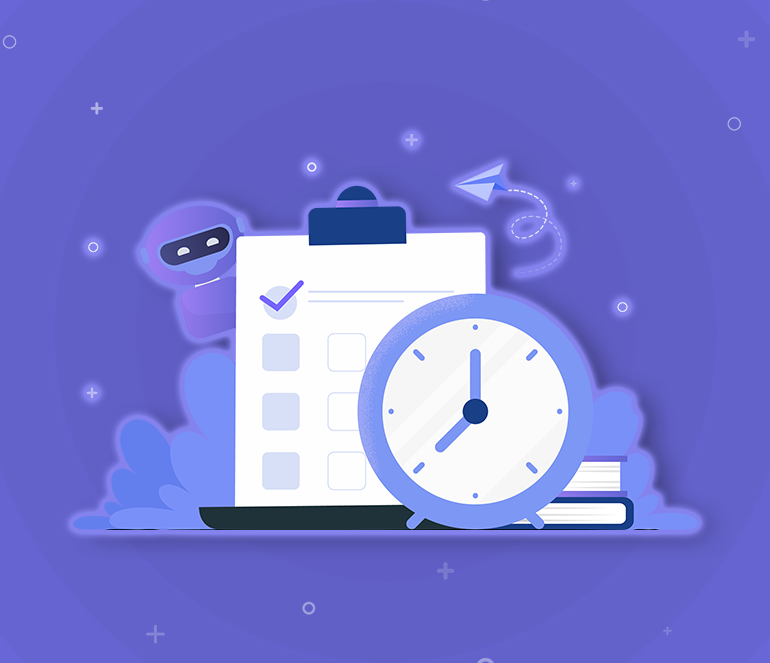 6. Reduced Costs
Healthcare chatbots are capable of managing a myriad of healthcare inquiries, including medication assistance and appointments. So, healthcare providers can be assured of a timely resolution to their patients' queries. Moreover, people can access options like reminders, scheduling, and informational content.
The extensive range of concerns these services cover boils down to reduced costs. Since healthcare chatbots eliminate a pretty good slice of manual effort, it boils down to reduced costs. It is one of the well-enjoyed advantages of chatbots in the US healthcare industry or any industry for that matter.
Chatbots can help healthcare businesses save a good deal of money and contribute to other crisis investments the entrepreneurs might want to make. By implementing a chatbot, a healthcare service provider can eradicate the costs spent on hiring additional customer support agents and providing training.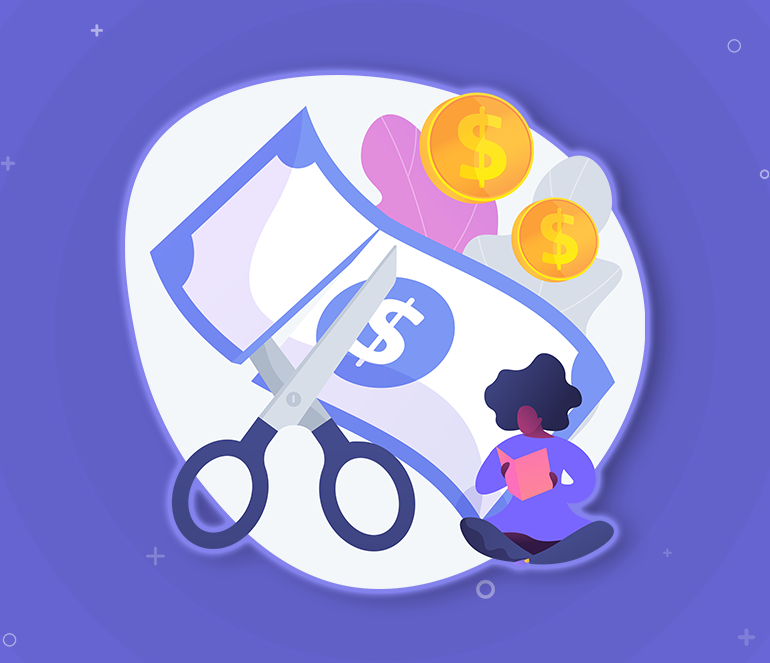 7. Easy Time Receiving Feedback
Every task a healthcare provider performs, and every goal they set is an effort to provide the best services to their patients. This is one of the reasons why medical assistants are not shying away from implementing a chatbot to ease their job. One of the greatest reasons they are using healthcare chatbots is to have an easy collection of feedback. Healthcare providers can leverage the feedback they receive to make smarter decisions and improve their practices.
Healthcare providers send out customer surveys to collect feedback. However, only a few of them return with a response. Customers do not want to invest time in filling out a feedback form, or they are simply not interested. Businesses have started resorting to chatbots to measure customer satisfaction. Patients can chat with the bot, reply to the instant questions that pop up and rate their overall experience.
This method of collecting feedback works more efficiently, given that chatbots make communication faster and quite straightforward. Collecting feedback is a great way to boost relationships with customers as it shows that you value your patients' opinions. With an automated pinch and instant response, making it possible just becomes easier.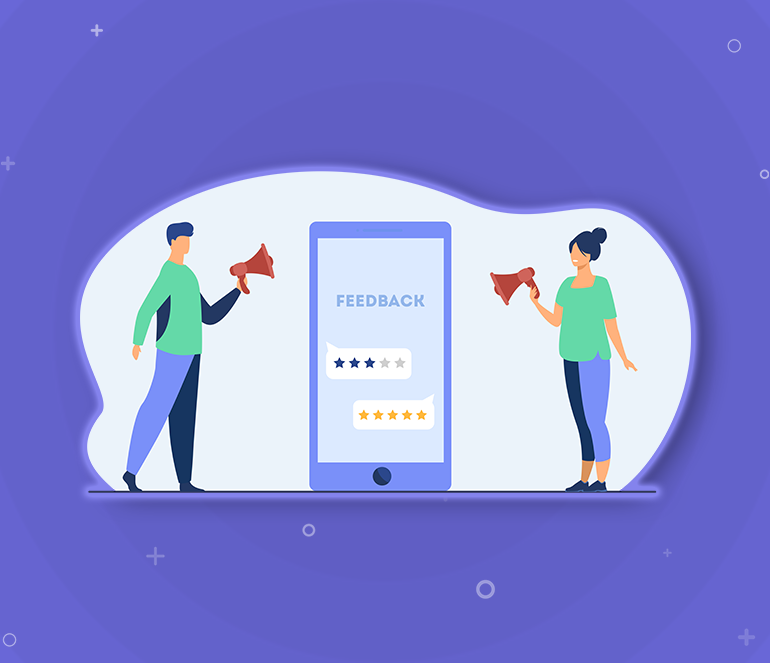 8. Seamless Invoicing
Invoicing and tracking every payment can be a costly deal. Not to mention, the manual process demands more time and effort. Healthcare chatbots are making the process of medical billing easier than ever.
The chatbot enables healthcare providers to receive the amount due for the treatment they offer to their patients. The automation capabilities of a chatbot help healthcare providers create invoices and receive compensation for the service. Ultimately, it minimizes the expenses incurred by administration practices.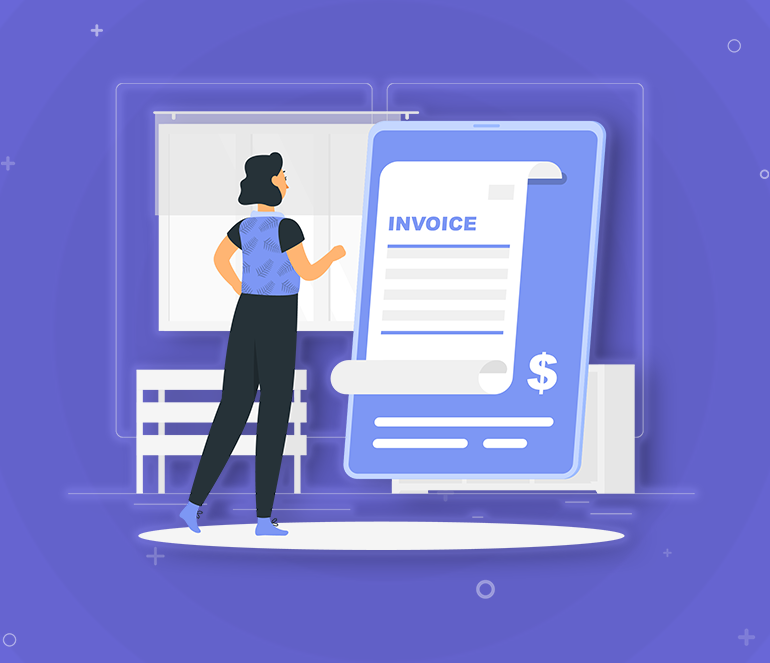 9. Increased Employee Productivity
Yes, chatbots do act as a productivity booster in the organization. Generally, a bot is employed to host customer queries and resolve them effectively. However, healthcare companies can also leverage them to support collaboration among employees.
There are times when your employees want to confirm something or learn how a specific service works. When such cases occur, they can navigate to the website of the company and ask the chatbot for assistance. If you choose to build a custom healthcare chatbot for your company, you can devise it to link to various forms of content, including blogs and training videos.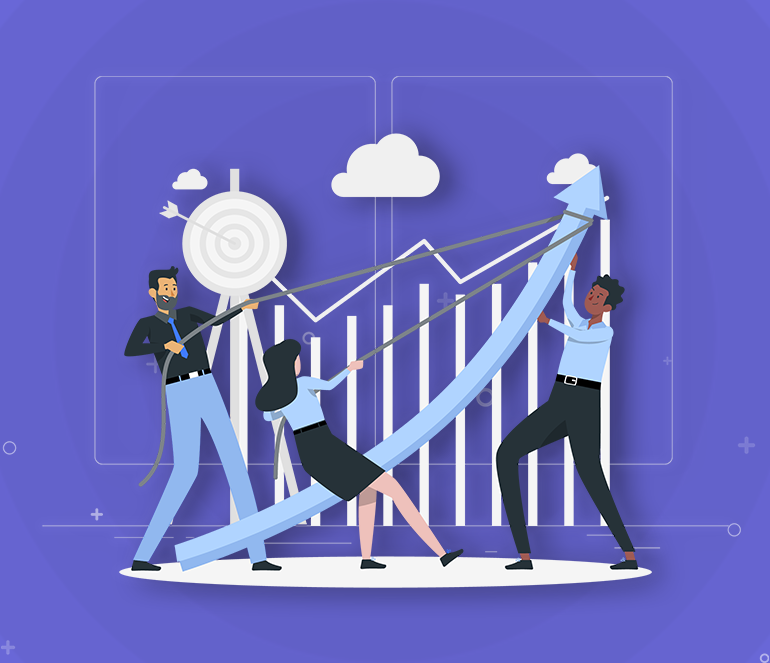 10. More Value to Business Growth
Considering the top 9 benefits of chatbots in healthcare we read, it is easy to surmise the role a chatbot plays in the growth of a healthcare company. Keeping in touch with patients 24/7 is beneficial in the long run. Moreover, a chatbot also improves brand visibility.
There are a multitude of factors that affect your website's presence on online platforms. The time users spend on your website is one of the most powerful ones out there. The time your patients spend interacting with your chatbot adds value to your page. So, utilizing chatbots is an incredible way to boost customer engagement on the website.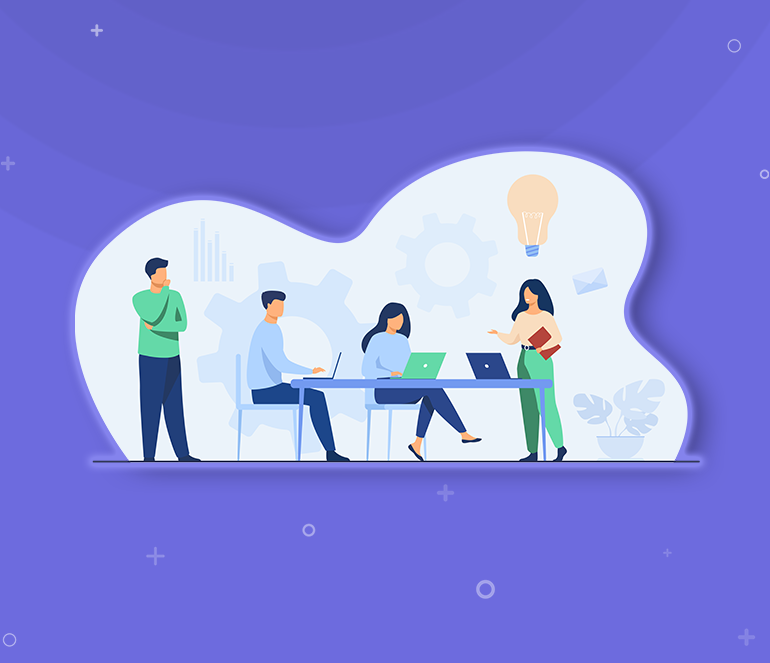 Use cases of chatbots in the US healthcare industry
Now that we have seen how beneficial chatbots are to the healthcare industry, let us quickly take a look at a few of the use cases of chatbots .
1. Appointment booking:
Healthcare chatbots find a unique application in the appointment booking sphere. These chatbots already have access to doctor's schedules, and also patients' symptoms. Based on these, the healthcare chatbots can:
Book a slot for the patient based on the doctor's availability.
Pre-book appointments so that a patient's treatment plan is adhered to smoothly.
Help patients book appointments in specialized lab test centers or health facilities.
Sync up with the user's calendar, so that they get regular reminders about their healthcare appointments.
2. Deal with prescription refills:
Prescription refills is something that most patients get in touch with a doctor for, since the key to beating a disease is having access to medicines consistently. This process can easily be outsourced to a chatbot. You can build a simple chatbot for your website that can fetch the patient details, cross check them with the visitors to the doctors at your hospital, and provide prescription refills. Chatbots can also remind patients when their prescriptions are overdue, and, in case they are facing difficulty in getting their prescription refilled, the hospitals can step in and address the issue as soon as possible.
3. Provide information about public health scares such as COVID 19
Chatbots can be used to dispense information quickly to a wide audience, which will prove instrumental in beating rapidly spreading diseases such as COVID 19. In fact, during COVID19, UNICEF even encouraged students in Georgia to build a chatbot that would answer questions that teens found difficult to get answers from. Chatbots can be used to redirect patients to hospitals which have bed availability, and also provide relief to pandemic induced stress. Another application of chatbots here is to provide information about vaccination centers and remind patients about their next vaccination dates.
4. Symptom assessment:
A symtptom assessment chatbot is no longer science fiction, but something that is actually readily available now. Healthily is one such chatbot, which can assess symptoms and provide diagnosis.Once you enter the symtopms, the chatbot sends you a report with all the possible causes, and also the next steps in your treatment path. If you want to know more about other symptom assesment chatbots, you can always read our blog post here.
5. Deal with insurance claims and coverage
One of the key concerns of patients when they visit a hospital is about the hospitalization charges and if their insurance will cover the same. Big hospitals have dedicated insurance help desks where a bevy of staff answer queries from harried bystanders of patients, who are often short on time. This is where a chatbot can step in and help automate the entire process. Chatbots can answer FAQs about insurance policies, helping patients understand what ailments are covered under their policy and what aren't. Chatbots can also help in filing reimbursement claims. As you can see, chatbot technology can be a major disruptor in the way insurance information is disseminated, and the future definitely looks promising.

Final Thoughts
Chatbots are growing exponentially in every industry. Healthcare companies can introduce them to their pages and make sure their customers are getting the best service. From on-time medical help to a quick reminder to take meds, a bot can be your patients' support. It is imperative to do your research and define your goals before you build a healthcare chatbot. Being mindful with the planning and setting expectations will pose a beneficial factor for implementing this software.

---
At Kommunicate, we are envisioning a world-beating customer support solution to empower the new era of customer support. We would love to have you onboard to have a first-hand experience of Kommunicate. You can signup here and start delighting your customers right away.