Spanish Chatbot and Live
Chat Solution
Use Kommunicate's multi-lingual chatbot solution to engage with 700 million + Spanish speakers globally
Try for Free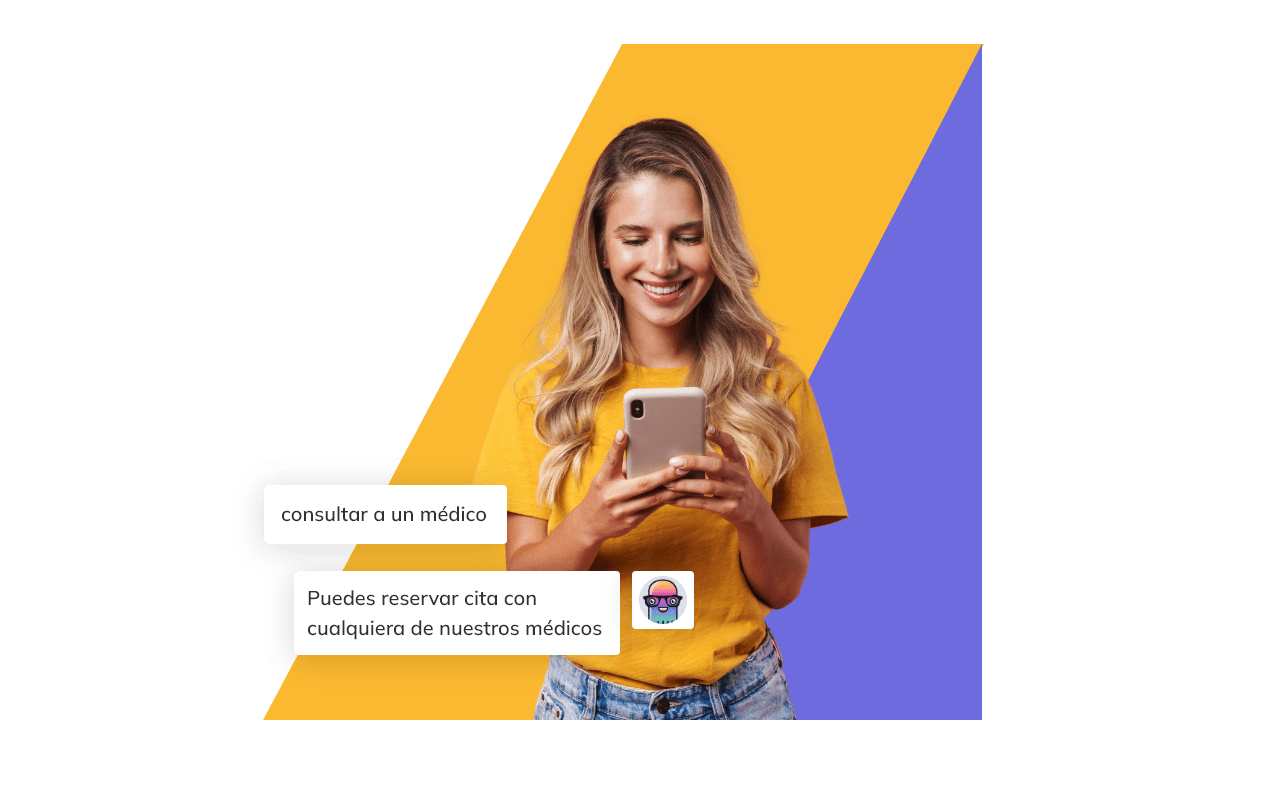 Trusted globally by leading enterprises and growing startups
AI chatbots and smart automation
Do more with bots and automation and let your team concentrate on what only humans can do
Codeless Bot Integration
Codeless-ly integrate popular bot-builder platforms such as Dialogflow and Amazon Lex.
Kompose
Make custom bots for your business with our no-code, GUI bot builder powered by conversational AI.
Custom Bots
Easily integrate custom-made bots or bots made on any popular third-party platforms.
Webhooks & API
Create advanced workflows and exchange data with your database to perform dynamic actions.
Bot-human Hand-off
Automatically hand-off the conversation to humans if the bot is unable to answer.
Smart Rich Messaging
Use a plethora of rich messaging templates for an exquisite customer support chat experience.
Conversation Auto-resolve
Reduce redundant tasks such as manually resolving dormant conversation using automation.
Pre-defined Bots
Integrate bots from Kommunicate's gallery of smart bots to kickstart your support automation.
Much more than just live chat
Intelligent, user-friendly and beautiful chat for lead generation and customer support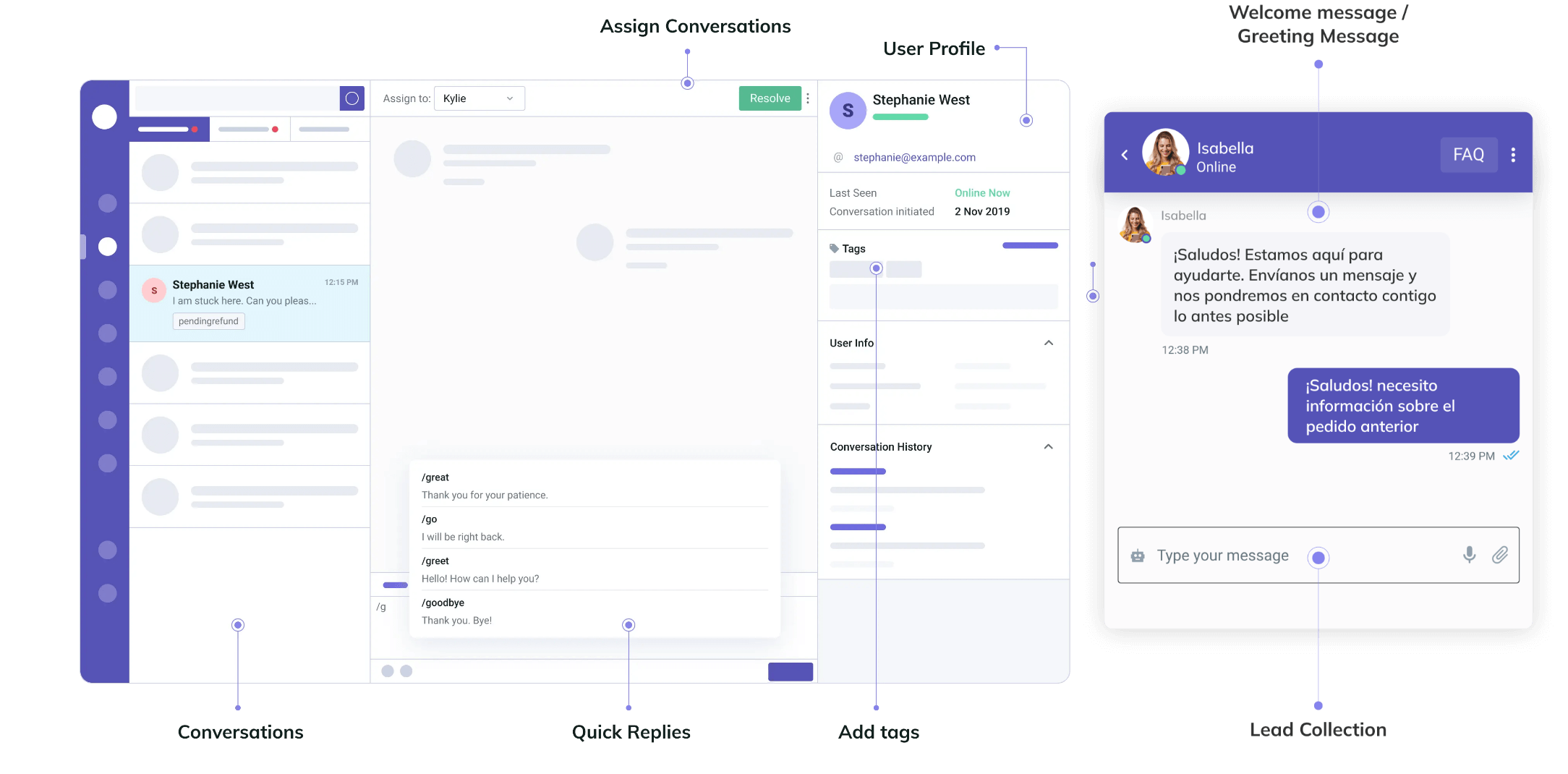 Lead Collection
Never let a lead slip away and gather contact details by using in-chat Lead Collection forms.
Welcome Messages
Create custom and conditional Welcome Messages to and send it to your visitors automatically.
Away Messages
Always be present for customers even when your agents are offline by configuring Away Messages.
Your Branding
Add your brand identity and color, and customize the chat widget to make it your own.
Greeting Messages
Greet your users automatically to drive conversations when they browse your website.
Quick Replies
Set up instant responses for repetitive and common queries to reduce response time.
Push Notifications
Set up interactive alerts for both your agents and customers for new messages in conversations
Fallback Emails
Get notified through email if you miss any messages from your users and vice versa.
Support your customers in their preferred language. Start a full access 30-Day trial now!
Try for Free