Automate
customer conversations
with AI-Powered Chatbot
Supercharge your customer support with Generative AI-powered chatbot. Reduce support cost, elevate customer experience and grow your business.
Try for Free
✓ 30 days trial ✓ Quick setup ✓ No credit card required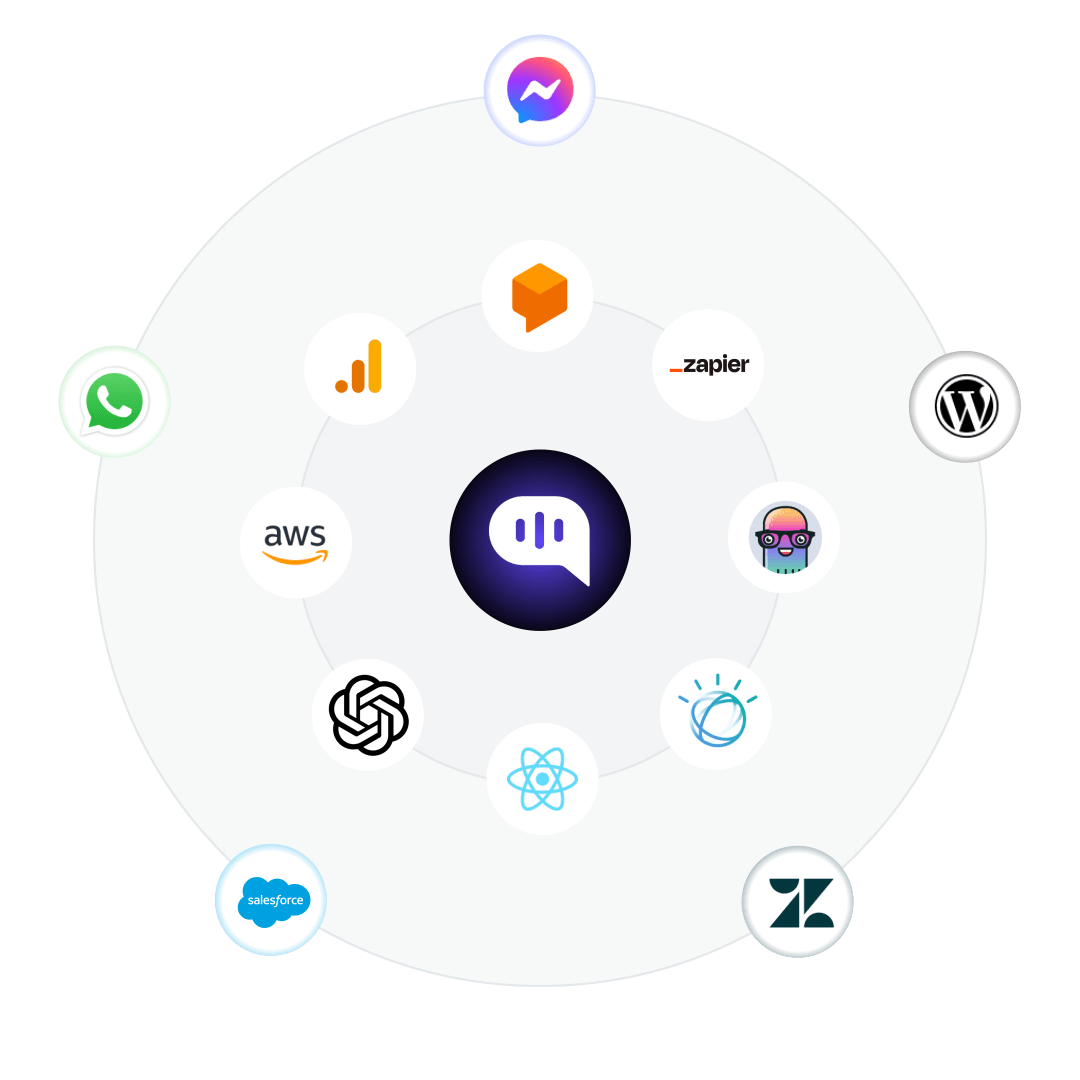 Trusted globally by leading enterprises and growing startups
The impeccable impact of customer service
automation using Kommunicate
11x
Jump in customer conversations
83%
Queries resolved without human involvement
8h 31m
Average person-hours saved every day
300%
Reduction in average resolution time
Here's what customers say about Kommunicate
Chatbot Guide

for Beginners

Learn how to automate your customer service with help of chatbots for your business.
Provide superior customer service with the best of Generative AI and human touch
Truly codeless bot integration to kickstart your customer support automation
Seamless bot to human hand-off for the best customer experience
Train the bot on your own data. Provide accurate answers
Easy to use chatbot builder to create your own chatbots
Simple, intuitive and easy to use interface wrapped over powerful conversational AI
Make NLP-powered support bots and conversational workflows without any code
Create bots that can qualify leads, schedule meetings, and/or support your customers 24/7
Manage all your customer conversations easily from one powerful dashboard
Manage customer conversations via bots, live chat, Facebook, WhatsApp, Line, and more
Sell and support better by leveraging user information, events, and conversation history
Packed with powerful analytics for both humans and bots, AI-powered intent insights
Empower your sales, marketing, and customer support teams with live chat
Provide instant gratification to your customers and increase customer satisfaction
Qualify your leads better with lead generation chatbots that collect prospect information
Tons of customization options to fine-tune the chat according to your brand image, and requirements
Leverage customer self-serve and FAQ bot to minimize incoming queries
Set up your FAQs and knowledge base to let your customers help themselves
Create and customize your own 'Helpcenter' using Kommunicate, and deploy it on your website
Use the Kompose bot to answer queries by fetching answers directly from your FAQs
Integrate any NLP or LLM and deploy it on your favorite channels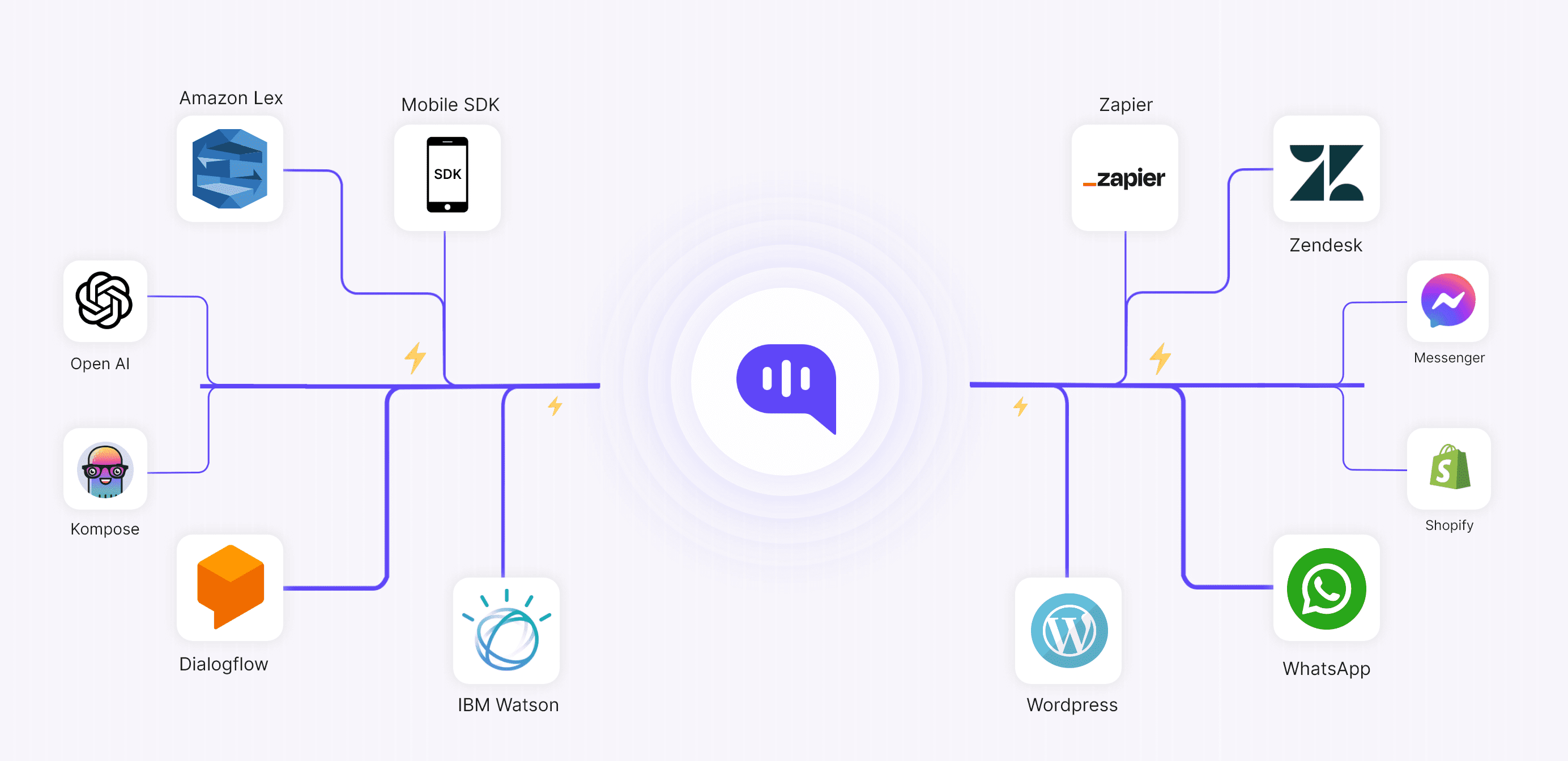 Scale your business with a fully managed bot platform
Easily create your own or add third-party bots - everything in one place
We swear by excellent customer support
That is why we have made a software that does excellent customer support
Our support team and Eve (our friendly support bot) are like your extended team, and you can rely on us for best-in-class support and super-quick resolution
---
More than 80% of the public reviews by our users mention amazing and super fast customer support as one of our biggest strengths. See for yourself