Build Ecommerce chatbots and 2X your sales
Ecommerce chatbots can act as a salesperson and help you to increase your sales
Try for Free
✓ 30 days trial ✓ Quick setup ✓ No credit card required
10000+ Ecommerce stores across the globe use kommunicate to enhance their customer experience
80%
Ecommerce chatbots can reduce 80% of customer support costs
Reduce 80% of customer support cost
E-commerce chatbots can act as customer support agents and provide 24/7 support to your customers. You can save 80% of your operation cost.
Track orders
Locate a store
Check loyalty points
Refund process
Warranty claim
Increase ecommerce conversion rate
Chatbots can act as a salesperson and recommend suitable products to your customers based on their needs. This will help them to quickly finish their buying process.
Personalized product recommendations
Show best deals
Reduce abandoned carts
Faster checkout
Lead generation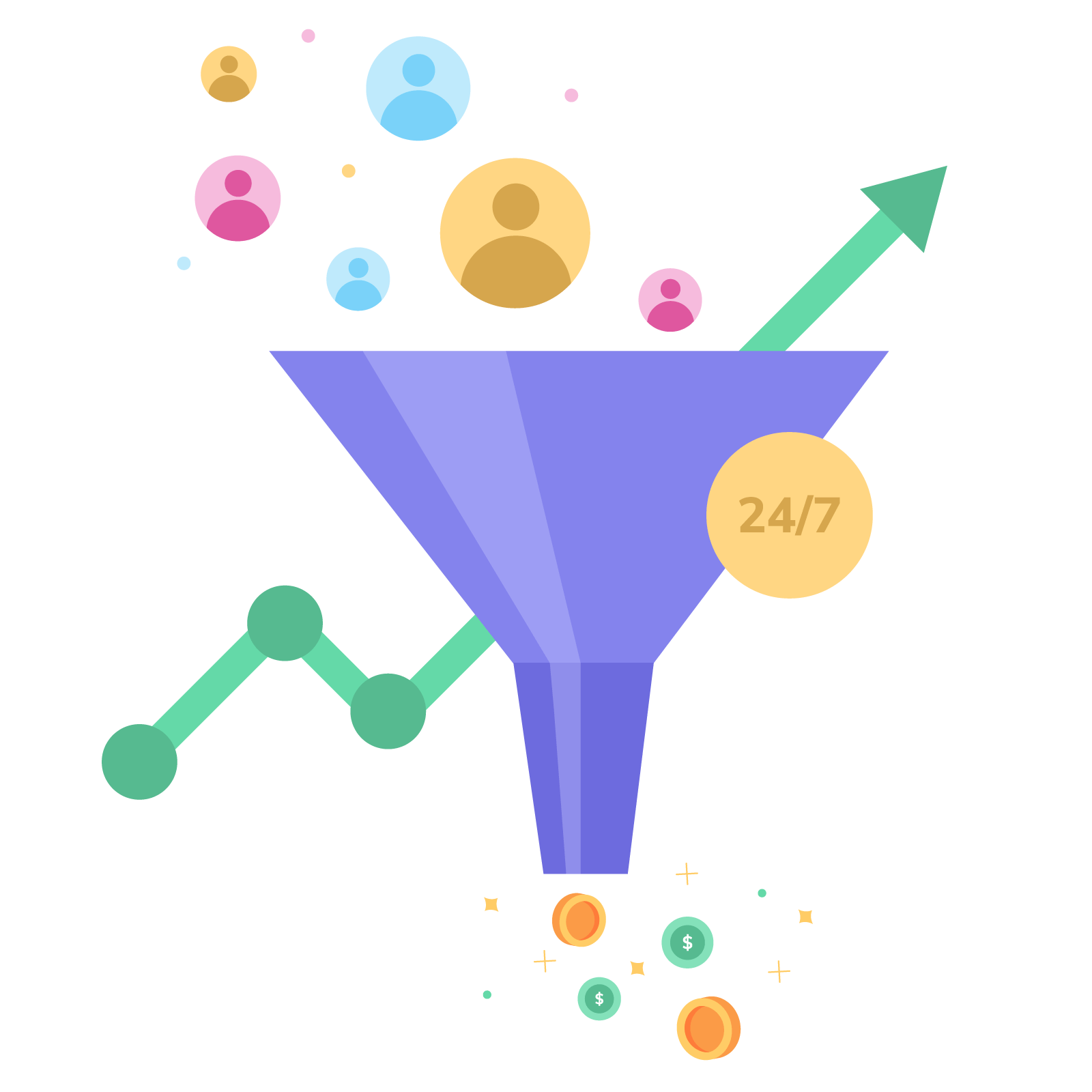 Multiplatform customer support automation
With Kommunicate you can deploy your chatbots on multiple platforms and automate 80% of your customer support.
Website
Mobile apps
Facebook
Whatsapp
Line
Human + Bot hybrid customer support platform for automating ecommerce customer support
Codeless bot builder
You can create your ecommerce chatbots without any coding using an advanced AI chatbot builder. OR you can choose a readymade template to save your time.
Bot to human handoff
If your chatbot doesn't understand the customer query then it will automatically hand over conversation to the available human agent.
Advanced analytics
The analytics contains all your customer support metrics such as Agent reports, First response time, and Resolution time. You can easily optimize your support.
Self serve model
You can create and deploy FAQs OR Knowledgebase articles on chat widget using Helpcenter. This will let your customers to help themselves.
Multi-channel support
You can easily manage customer requests from multiple channels such as chatbots, live chat, Facebook, WhatsApp, and other sources in one place.
Cross-platform integration
The ecommerce chatbots can be deployed on websites, web apps, CMS, mobile apps. You can access all queries in one place.

After using Kommunicate, we saw an increase of 980% in customer conversations. The chatbot-based automation does a lot for us - trigger a conversation, resolve customer queries, and even generate business opportunities that we can redirect to our sales executives.
By shifting customer requests to Kommunicate chat, we automated many of the repetitive tasks that our customer service team performs daily. We have been able to automatically contain 60% of incoming customer service requests for Epic Sports.
We were able to see a 20% dip in customer service request escalations in a few months using Kommunicate. Our waiting queues are dissolving much faster, and users are coming back to the chatbot, making it a preferred channel for escalating any question.