Last Updated on February 7, 2023
About AMREF
African Medical and Research Foundation (AMREF) is one of Africa's largest non governmental healthcare organisations, headquartered in Nairobi, Kenya.
AMREF caters to 35 countries in sub Saharan Africa and is on a mission to empower local health workers and train communities to be disease – free.

The Challenge
It all started way back in 2020, when the pandemic hit and a lot of offices went "virtual." AMREF deals with digital learning and it was not possible for them to deal with users directly.
This is when they felt that a chatbot would solve some of their major problems.
AMREF had a lot of users sitting around different time zones, and they could only have a limited number of availability hours if they completely relied on a human being answering all the incoming queries.
AMREF needed a solution that could handle all of the repetitive tasks such as resetting passwords on their system.
Other tasks that required automation was answering enrolment queries that the students asked about the courses. Dealing with other frequently asked queries that did not typically require human intervention was also a major hurdle. The solution that AMREF finalised upon? Chatbots.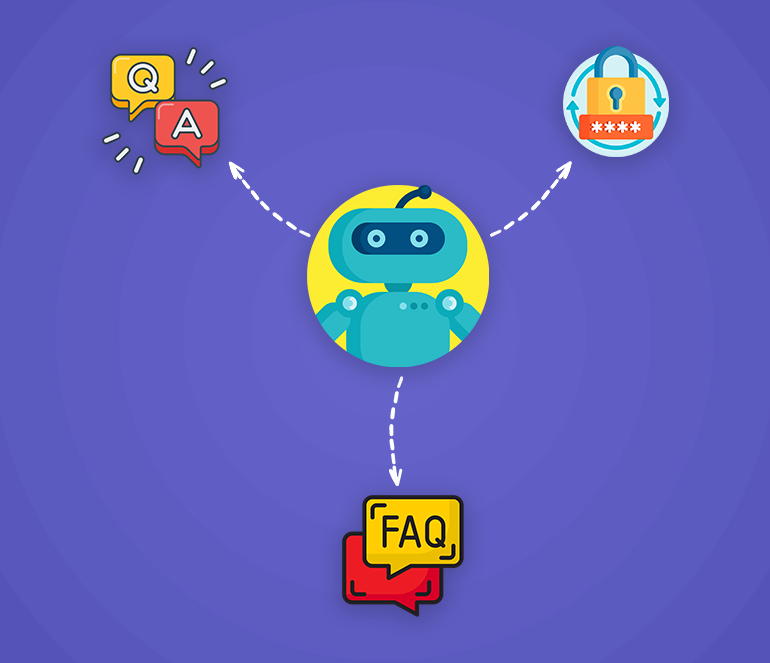 Finding Kommunicate
Now having a clear understanding of the challenge, Raphael Muia from the AMREF team went looking for a solution that would fit the bill perfectly.
After spending a fair amount of time researching online and talking to various stakeholders, team AMREF finalized upon Kommunicate. AMREF was impressed with all the features that the chatbot platform provided.
Kommunicate was a clear winner due to the various integration capabilities it had. Raphael had not seen with other chatbot platforms competing in the same space provide these many integrations.

Kommunicate + AMREF
Once the Kommunicate chatbot was integrated into the AMREF platform, the team saw a marked increase in productivity. One of the things that AMREF liked best about team Kommunicate was the support that was provided. The support team was always there to answer any queries that AMREF had about various integrations. Being a fully remote team, this level of support meant that the AMREF was easily able to handle their day to day operations.
Another feature of Kommunicate that impressed AMREF was the reliability of the chatbot. Having been part of the platform for more than a year, AMREF has never had an instance when the bot was down or was not working.
This meant that the visitors to the AMREF platform always left with a positive experience. This is one of the key benefits of having a chatbot.
Ever since their introduction, Kommunicate's solution has automated more than 63% of the user queries for AMREF.
This means reduction of a huge chunk of the workload for AMREF's agents.