Last Updated on August 17, 2023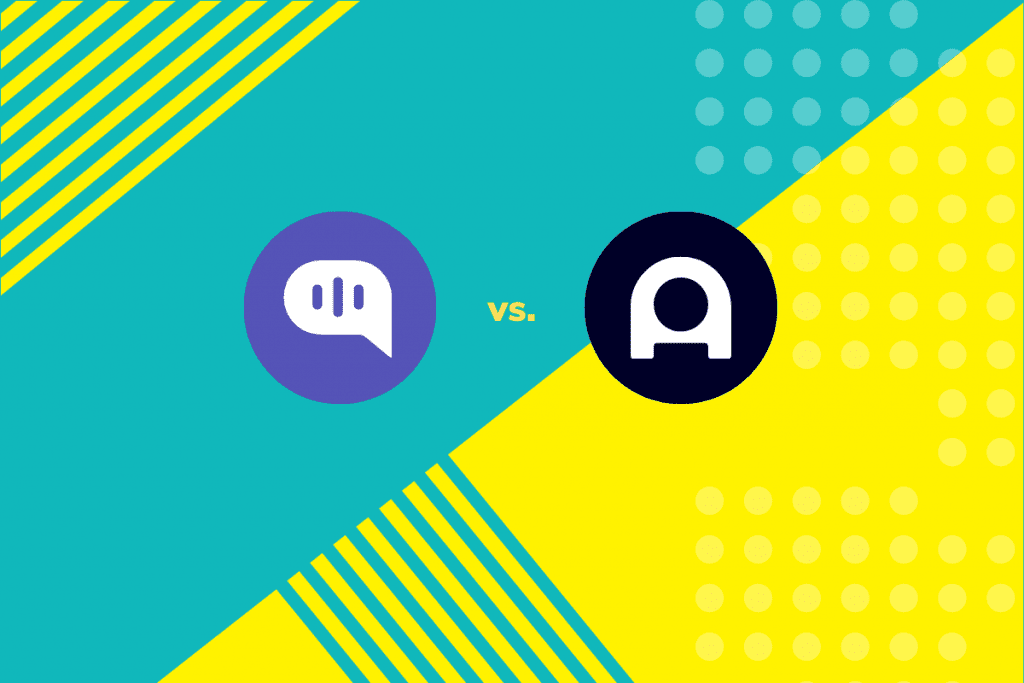 Do you remember the days when you were creating a website and you had to engage so many people; designer, developer, content writer, server specialist, and whatnot? Now, the ecosystem has changed. A single DIY tool can help you create some of the best-looking websites in hours.
In fact, this trend is bound to grow for the other facets of technology too. In a recent movement, Amazon released Honeycode, a zero-code mobile & web application builder. Soon, we also heard about Google's acquisition of a no-code mobile-app-building platform, AppSheet. All this is happening in the middle of the social and economic turmoil. Yes, the message is clear "No Code/Low Code Experience" is the focus for tomorrow.

Let us understand a little more about two more tools that aim to do that in the world of customer support exactly.

In this article, we'll look at Ada Vs Kommunicate a little closer to how they are changing the experience of the industry.

Ada started its journey from Toronto in 2014, where the two Founders, Mike, and David aimed to improve customer service authentically and simply – but also efficient and scalable. On the other hand, Kommunicate started in 2017, intending to create a hybrid communication system with better personalization and engagement for consumers looking for help.


Features Which They Are Known For
Today both of these brands are known to lead the no-code effort while not compromising their mission of an improved customer experience.

Ada is well known for enterprise-level features, which include
No-code Live Chat Integrations
Chatbot Builder
API Builder
WhatsApp & Messenger Integrations
Knowledge Base Search
Proprietary NLU model
When we look at Kommunicate, we expect to have a complete ecosystem for customer support and knowledge sharing. It offers a number of products like Kompose (Chatbot builder), Help Center (a knowledge base), and super quick integration of modern social channels.
In short, expect the following services
Kompose
Chatbots and Automation
Live Chat
HelpCenter
Integrations- DialogFlow, Amazon Lex, IBM Watson and Widely Used CRMSs
WhatsApp and Facebook Messenger Integrations
Team Capabilities with options to tag conversations
Here is a quick representation of the feature comparison
Parameter
Kommunicate
Ada.cx
Founded in
2017
2014
What their homepage says
Delight your customers with intelligent chat-based support
Go automation-first with Ada's AI chatbot
Main Features
Live Chat
Bots
Messaging
Analytics
Modern Features
Kompose (Chatbot builder)
Help Center
Integration With Dialogflow
No Code Platform
Conversation AI
API & Authentication
Conditional Logic
Push Notifications
Yes
Yes
In-App Messaging
Yes
Yes
Smart Rich Messages
Yes
Yes
Chatot Builder
Yes
Yes
Chat UI Kit
Yes
Yes
Bot-Human Handoff
Yes
Yes
Knowledge Base Management
Yes
Yes
Agent Wise Reports
Yes
Yes
Dedicated Hostings
Yes
Platform APIs
Yes
Yes
Auto Chat Resolve
Yes
Yes
Integration with other CRMs, CMS
Yes
Yes
Lead Collection Boxes
Yes
Yes
Multi-lingual Chatbots
Yes
Yes
Support
Fast response over chat, skype and email with dedicated account managers
24/7 via slack and email, with dedicated CS representatives
Notable customers
KPMG, Santander, HDFC Life, Accenture
Zoom, Shopify, Medium, Upwork, Mailchimp, Air Asia
Platforms for support
Web, Android, iOS, Phone Gap, Ionic, React, Flutter
Web, Android, iOS, Mac, Windows
Free Trial
30 Days
Not provided
Pricing ( for advanced solutions)
Starts at $40 / Month
Customize Pricing

We hope this comparison of Ada Vs Kommunicate will help you to choose the best software for your business.
Disclaimer: All the information mentioned above has been obtained from public sources. We have made every attempt to ensure that the information presented is accurate and free from any discrepancies. In case of any discrepancies identified, please connect at support@kommunicate.io.