Last Updated on October 31, 2022
Occasionally, regardless of how engaged your customers seem, you might lose a lead. When this occurs, it can be discouraging because you've missed a chance to close a deal and bring in money for your company. Any good sales plan depends on business leads. Your consumer base would gradually dry up if you didn't have leads. It can take a while to find business leads, evaluate them, and turn them into clients. Sooner or later, you'll run into dead ends along the way and lose a certain percentage of leads. However, you can do quite a bit to mitigate lost business leads.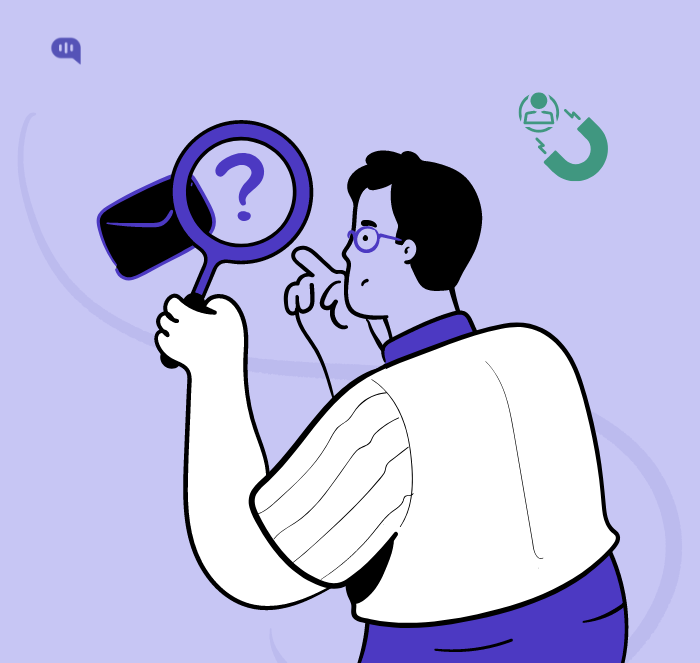 What are lost business leads?
A prospective consumer who exhibits interest in your products or services but is still deciding whether to make a purchase is referred to as a lead. Social media platforms, events, advertisements, and phone calls are all good places to find business leads. They are people who are unfamiliar to you but are on your mailing list, LinkedIn contacts, and fans of your postings on social media. After a lengthy nurturing program, they can all turn into your clientele. The lead has been lost if the user's journey did not result in a purchase. Your lead is still alive despite this, though.
You can draw attention to your business and transform leads into clients with the appropriate marketing approach. How? See the response below.
Why do you lose business leads?
Understanding why we lost them in the first place would help us better understand how we closed these deficits and started nurturing these lost business leads. We discovered what we refer to as "The 5 Mistakes of the Business Process" due to our knowledge and experience. They are as follows:
1. A lack of awareness
Customers are prone to withdraw from the buying process if they don't have all the information they need about your item or the sector. Making it as simple as possible for them to get the data will help you combat this. Your website isn't interactive when handling inquiries, so anticipate the necessary responses and incorporate them into your sales materials.
2. A lack of funds
Most likely, your consumers pulled out because they lacked the cash flow to finance the purchase of your product. One of two things needs to be corrected in this situation: either their funds are too little, or your product is priced beyond their reach.
3. A setback to a rival
Sometimes business leads go cold because of an offering from a rival business. Losses to rivals are some of the most crucial touchstones when you want to enhance your lead regeneration. This could be due to several factors, from a poor customer experience to a deliberate attempt to steal customers.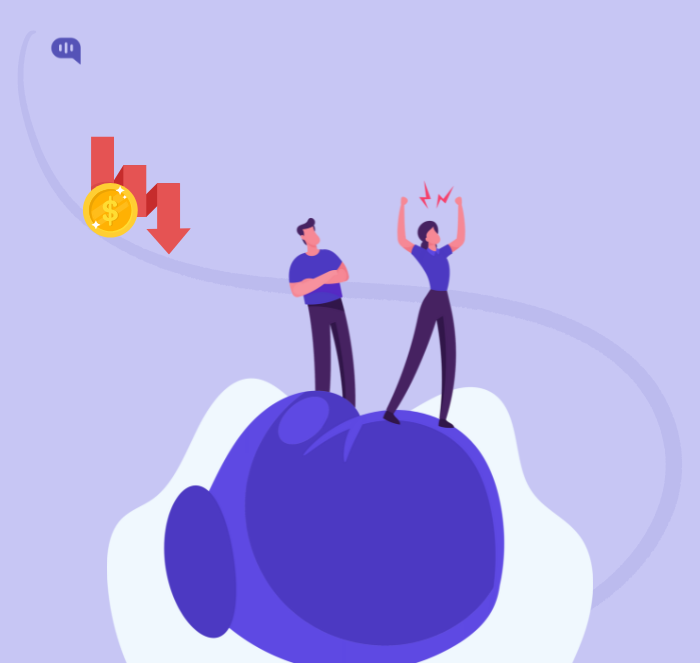 4. Missing elements
Even if you have all the items, you believe your buyer wants, if you don't have what they believe they require, your sale will likely fail.
5. Missing steps in the sales cycle
Sales agents have challenging jobs. They work long hours, deal with numerous consumers at once, and are frequently saddled with the blame of losing customers. It's understandable that they periodically make mistakes, remove someone from the sales chart, or lose a lead due to a slow response. The majority of businesses are mired in mediocrity because they do little to address their problems, even when they are aware that they exist. Having troubles isn't that big of a deal in such issues.
What steps can you take to re-engage lost business leads?
You should periodically step back, both as a business and as an individual marketer, to consider how you can stop any breaches, foresee any potential breakdowns, and rectify them. However, all seven issues have quick fixes, which we've documented below.
1. Monitor lead changes
Companies typically lose 30% of their business leads yearly due to "decay." Leads that go dead because of modifications in contact details, such as phone numbers, mailing addresses, or employment data, are referred to as decay. With outbound marketing, some of the prospects you attracted and cultivated can change jobs or relocate in search of better possibilities. Even though it might appear like an impossible sale, this is one of your finest chances to close a deal.
2. Make contact with missed business leads by using trigger events.
Everything which generates a marketing opportunity among your business leads is referred to as a trigger event. Examples include the hiring of a new corporate executive, a merger, or even someone viewing your email. All of them present an opportunity to get in touch once again and create a pitch that strengthens your connection and aids in the future development of a conversion.
Through a CRM, social media, official statements, etc., you can keep an eye on trigger events. Reaching out to a lead who may have become dormant when you learn about these trigger events and let them know you're there to help them while they go through a shift.
3. Provide lost business leads with pertinent content.
By providing resources to address their problems and informing them of the advantages, you will provide them if they sign a contract with you, sharing pertinent information with your lost business leads can help boost the probability of a sale being closed. This advice is especially helpful when merged with trigger events because it allows you to connect with those leads and share information with them that corresponds to the occurrence.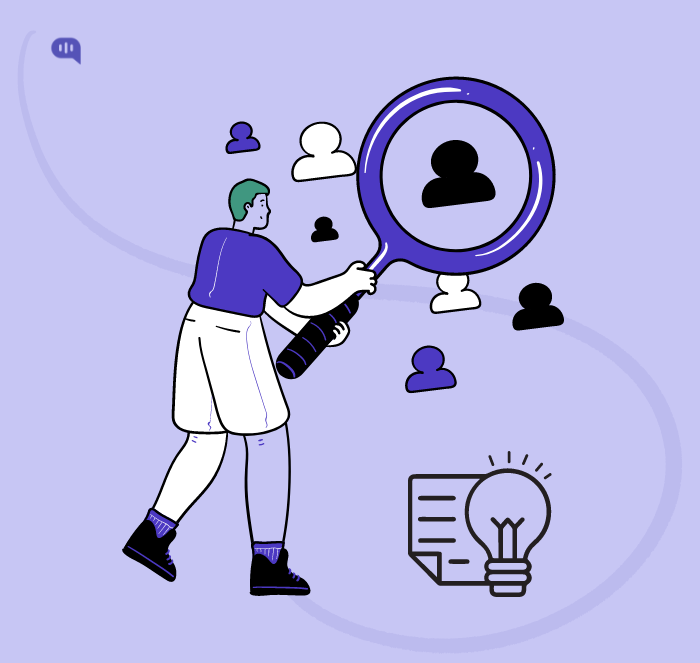 4. Employ a CRM.
All sales staff can benefit from using a CRM, particularly when it comes to monitoring business leads. You can record interaction history with your prospects and keep track of when you've not heard from them for a long time. Also, you will be able to maintain contacts in your CRM and collect updated data. Then, you can communicate directly with this lost lead and use some of the tactics listed below to encourage a transition.
5. Provide rewards.
Customers value incentives, and if the bonuses are pertinent, they might help you rekindle the interest in your cold business leads. This can take the form of informing them that something they had their eye on was on sale or offering a restricted offer that would motivate them to behave appropriately now. In reality, this would entail keeping track of relationship history in your CRM, learning about customers' preferences and problems, and then contacting them with a special offer that addresses their needs. For instance, perhaps you've just released an e-book with fresh information that will greatly help their practices and is selling it at a discount.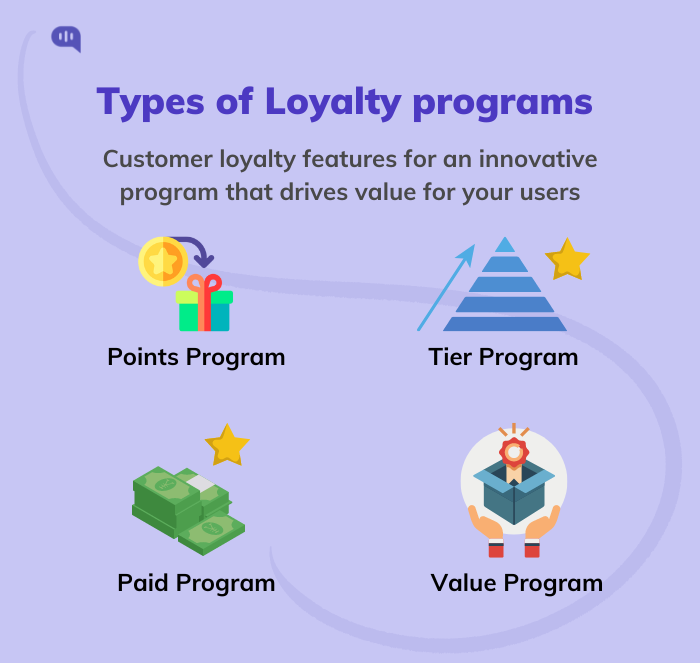 6. Initiate a unique discussion.
If you want to reconnect with lost business leads, think about using a different communication strategy. If you frequently write an email, think about calling them or writing them a note instead. You can use novel methods to connect, as customers will find it refreshing to hear from you on a different channel. By re-establishing contact in a novel method, you might make an impression, remain in their thoughts, and motivate them to resume the transition process.
7. Consider retargeting.
Retargeting is a technique for serving online targeted adverts to people who have already interacted with your business, such as visiting your website or being a confirmed customer in your CRM. Retargeting advertisements remind your business leads that you're still around and have something to provide them while they're online, which may encourage them to get in touch and start a dialogue that could result in a sale.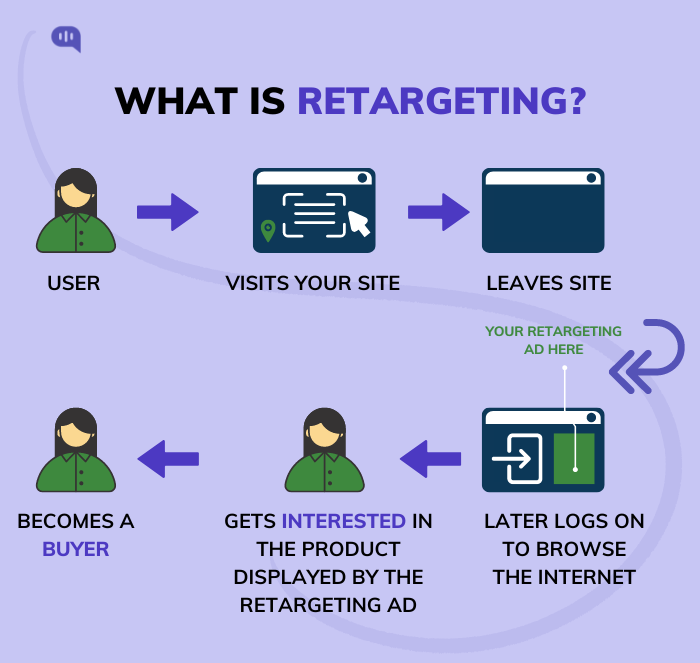 Conclusion
Consider opening the conversation with a missed lead from the beginning, even if you probably have some relationship history and are aware of their problems. Reiterate your previous discussion of their sticking points, find out if anything has changed since then, and then begin again. To best address their requirements, you can ask them why they initially went dark so you can adjust your approach.
You're losing business leads for a clear yet common reason: reacting slowly and using a one-size-fits-all strategy. On the contrary side, conversational AI can assist you in maintaining momentum throughout your lead's decision-making process.
To figure out the lead's present intent and phase of the experience, conversational AI is observant enough to gather user information like the lead's Internet address, position, and cookie data. The AI is further assisted by this background information in determining the optimal method of contact for a given lead. To guarantee that you provide a lead with a seamless experience, you can integrate all of your third-party solutions. You can access detailed information on a lead owing to your marketing automation platform and CRM solutions. Not just a chatbot but even your voice bot could re-engage prospects with information tailored to their needs. Thus eliminating any confusion about product choice and quality.
As we already mentioned, a missed lead is only sometimes a lost customer. Using a CRM to track your pipeline can help you re-engage any lost prospects and boost conversions. In essence, you can create a connection that is more likely to result in a closed deal by laying all your cards on the table.