Last Updated on April 11, 2023
Messe Duesseldorf GMBH is one of the 5 most successful trade fair organizers in the world. With humble beginnings as a small wooden hut that conducted trade fairs in the city of Duesseldorf. Incorporated in January 1947 as Nordwestdeutsche Ausstellungsgesellschaft mbH (NOWEA), the trade fair company soon grew from strength to strength.
Today, it is one of the world's 10 strongest trade fair organizers in terms of turnover.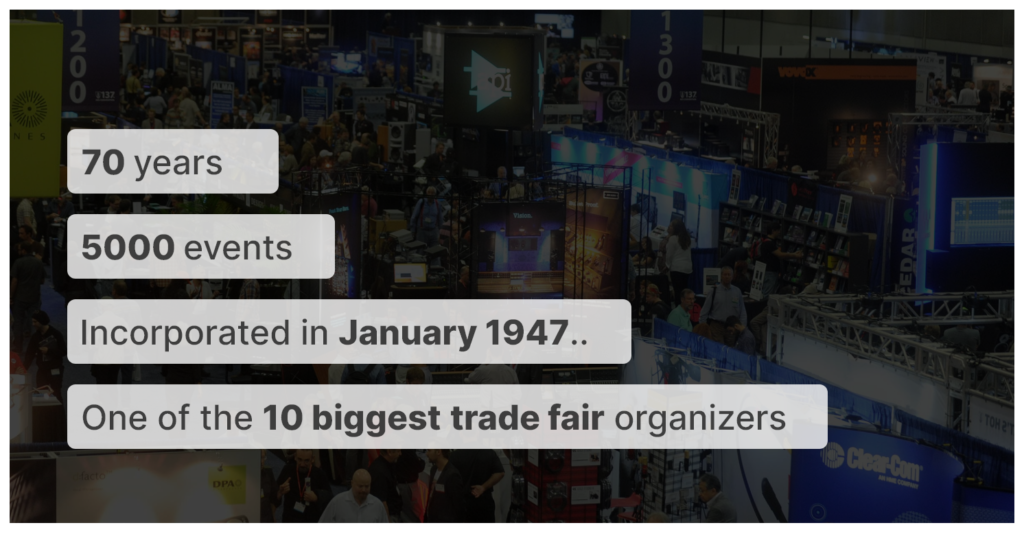 Messe Duesseldorf takes pride in having organized over 5000 events in over 70 years of being in the business. With numbers as impressive as this, it was no wonder that they had a huge variety of inquiries coming in. This needed a technological intervention.

What Messe Duesseldorf needed:
Repetitive queries. That was something that the staff at Messe Duesseldorf had a tough time dealing with. While they organized fairs across a wide variety of locations, many times, visitors did not know how to get to a particular location.
There were also instances where customers were asking the best road routes or the trains to catch to get to a venue. The Messe customer support team wanted a centralized location where they could view and answer all these questions. Trade fairs that Messe was conducting and their timings was also something that a lot of customers asked for.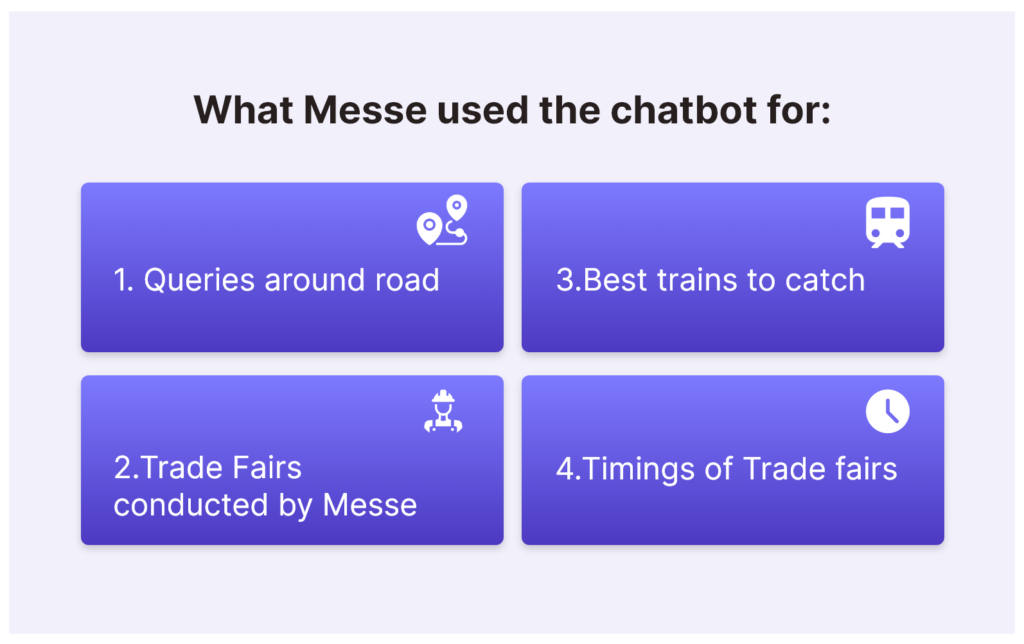 How Kommunicate helped Messe Duesseldorf:
With Kommunicate, Messe was able to build and deploy a chatbot on their Facebook page, integrating it easily with their Facebook Messenger. All the customer queries were now streamlined, and the employees at Messe could now focus on solving more pressing issues than answering repetitive queries.
Kommunicate's chatbots also helped in lead generation. The chatbots collected the email IDs of visitors and then send them brochures about other upcoming events.
This helped ensure that all the visitors to the Messe Facebook page were fed into the system, and no contact fell through the cracks.

With Kommunicate's chatbots, companies like Messe Duesseldorf can stay on top of all their customer's inquiries, giving quick responses to the most frequently asked questions. This will help boost customer satisfaction scores, and, in turn, help improve the bottom line
---
At Kommunicate, we envision a world-beating customer support solution to empower the new era of customer support. We would love to have you on board to have a first-hand experience of Kommunicate. You can signup here and start delighting your customers right away.