Pipedrive is a cloud-based sales CRM and pipeline management software. Now you can integrate Pipedrive with Kommunicate to manage your leads effectively.
In this post, I will show you the steps to integrate Pipedrive with Kommunicate.
Step 1: Sign in to Kommunicate Dashboard > Click on Integrations > Select Pipedrive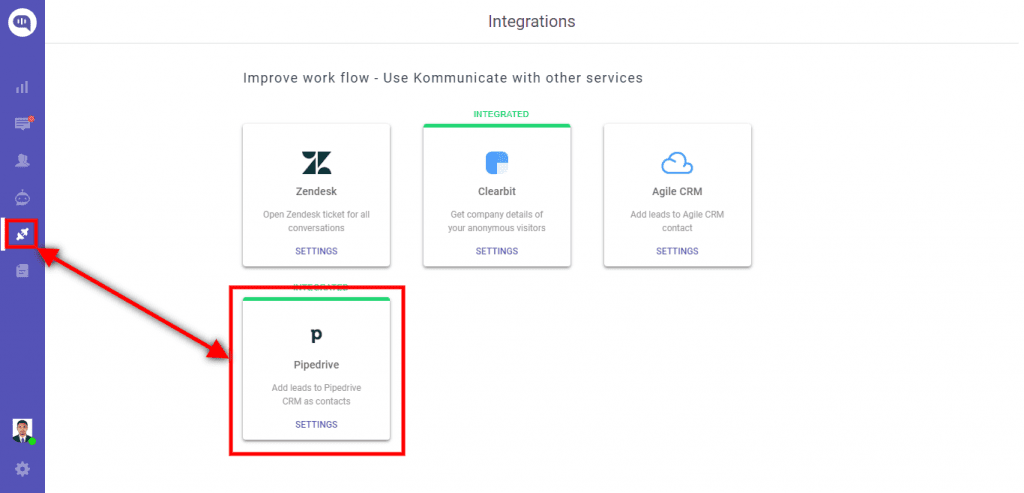 A pop-up modal will open up that shows steps to integrate Kommunicate with Pipedrive. Read further for a detailed explanation of these steps.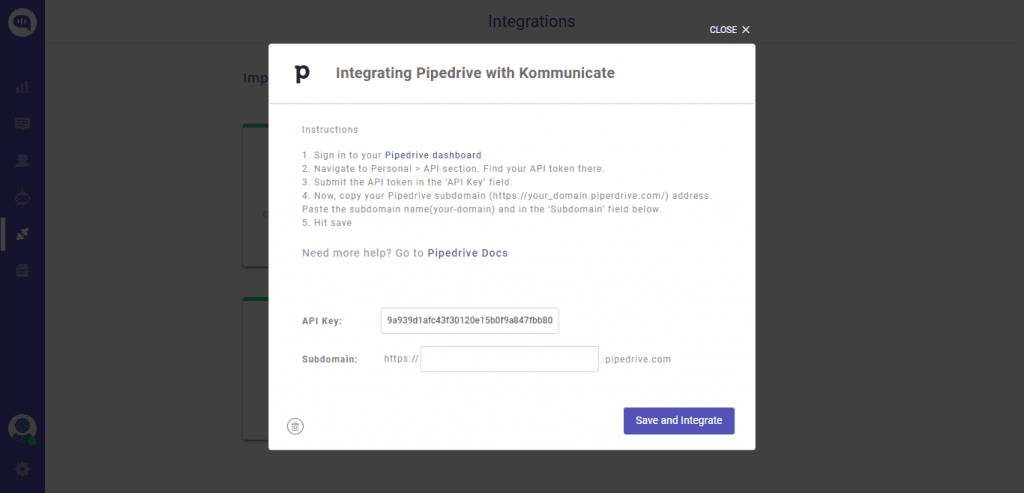 Step 2: Sign in to your Pipedrive dashboard > Navigate to Personal > API section. Find your API token there and copy it.
Step 3: Go back to the Kommunicate dashboard > Paste your API key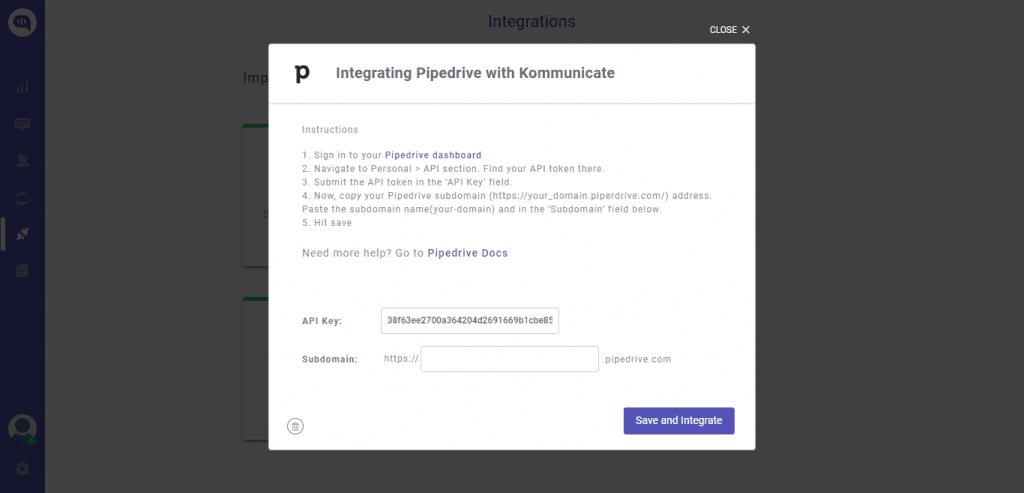 Step 4: Paste the subdomain name(your-domain) and in the 'Subdomain' field below.
Pipedrive subdomain (https://your_domain.piperdrive.com/) address.
Click on Save & Integrate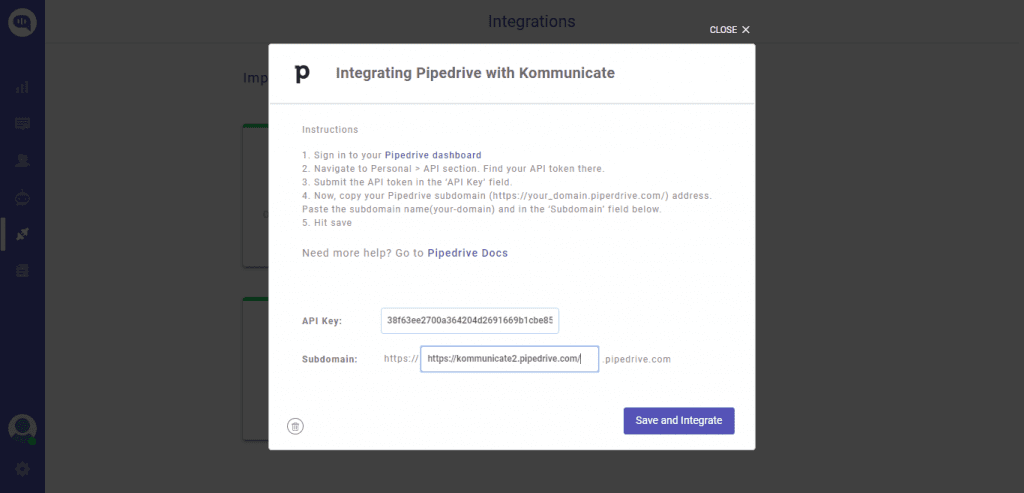 Done! Now all the leads from Kommunicate will be automatically imported to Pipedrive. If you want to add leads manually to Pipedrive and don't want to send anonymous user data, please send us a request.
Suggested Read : Integrate Agile CRM with Kommunicate