Last Updated on June 9, 2022
"Great things often start out small." Roald Dahl..
On April 29, 2022, the Government of India set off in motion a series of events that are poised to bring about big changes in the E-Commerce market in India.
It was the pilot launch of the Open Network for Digital Commerce (ONDC) in 5 Indian cities – Delhi NCR, Bhopal, Bengaluru, Shillong and Coimbatore.
Why is the ONDC significant and how is it going to change the way Indians buy things online? These are the questions that we will be answering in this article.
But before we begin, let's look at a few numbers that will help you understand the massive repercussions that this move will have:
Indian E-Commerce was worth over $55 billion in GMV(Gross Merchandise Value) in 2021.
Indian E-Commerce business will grow by 21.5% and hit $74.8 billion by 2022, according to a report by the Economic Times.
The number of active internet users in India will touch the 900 million mark by 2025, according to a report by IAMAI- Kantar.
The multinational corporations saw potential in these numbers and started investing heavily in India.
This means there is a monopoly situation in the market today, where a few key players are pushing out the smaller establishments.
Before we start on how the market players achieved this domination, let us take a small refresher course on the types of E-Commerce marketplaces in India.
Marketplace model Vs. Inventory model
In India, E-Commerce companies have been primarily operating through 2 different business models – the Inventory model and the Marketplace model.
The Marketplace model
In this type of E-Commerce business, there are independent buyers and independent sellers who are connected via a platform. This platform is provided by the E-Commerce companies, who connect these buyers and sellers via a website or a mobile application.
So taking the same example of the football, the E-Commerce companies now show different footballs listed by different sellers on their website.
Say a seller makes a football for Rs. 100 and sells it on Shopkart at Rs. 300, then Shopkart is merely acting as a platform and taking in a small amount of money from the transaction.
This may be somewhere in the range of Rs. 50 – Rs. 75/ football, which again, varies from seller to seller.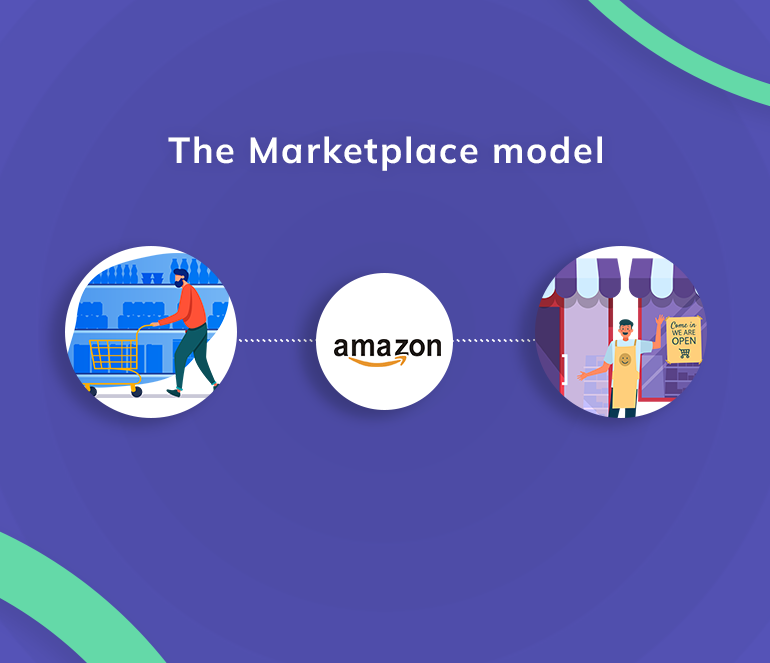 Customers can pick and choose from a range of different sellers on Shopkart.com, and all the sellers have to do is price their products competitively.
While this is the ideal way an E-commerce platform is expected to operate, it is the Inventory model that actually made these multi-billion dollar companies most of their profits.
Let us see how they did that.
The Inventory model
In the Inventory model, the companies buy huge quantities of a particular product.
The companies store these products in warehouses owned by them.
The companies then sell these items directly to the customers. This way, they rake in all the margins that they have imposed on the product.
For instance, let us take the same example of selling a football on Shopkart.
Shopkart will use all the investment it has to buy 5000 footballs, and that too at discounted rates of say, Rs. 75/football.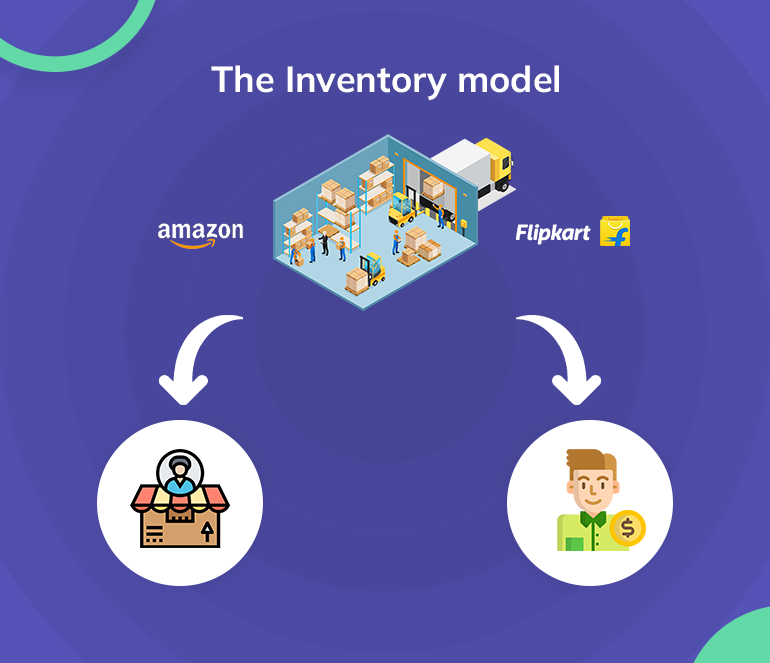 Shopkart will then sell these footballs at Rs 350/football on its website, after storing it for a small time in its warehouse to jack up the prices.
After the storage and shipping costs, the average profit on a football will be a minimum 150 rupees.
While this sum might sound trivial, imagine it being done for high value items, like conditioners and washing machines.
The revenue in this case skyrockets to millions of dollars.
This is why E-Commerce companies prefer this kind of a business model.
How the E-Commerce giants used the Inventory model to push out smaller players
The logic here is simple: Buy products at dirt cheap costs and then increase the margins to your liking, and sell the products at a premium.
For instance, Amazon itself had 2 huge sellers, called Appario retail and Cloudtail, who, according to a report by Business today, used practices that pushed out smaller competitors.
How did they do it? It was a simple case of using your muscle mass to push out the smaller featherweight contender.
Amazon used Appario retail and Cloudtail as fronts or as Seller companies, and then sold products exclusively through them. According to an internal report that was leaked to Reuters, Amazon created Cloudtail with a vision of "launching and growing it as a profitable entity."
The vision: Make Cloudtail account for 40% of Amazon sales and a $1 billion business by 2015. And did it work? Well, according to reports, Cloudtail's share of sales on Amazon was around 47% that year.
On an interesting side note, one of Cloudtail's backers is none other than Infosys co-founder Narayana Murthy, who is one of India's biggest tech entrepreneurs.
Cloudtail then struck up "special relations" with major smartphone manufacturers such as Apple, One-Plus and Microsoft. This was a win-win situation for both the tech companies and Cloudtail. The tech companies got a big seller to handle all their sales on Amazon, and Cloudtail got exclusive access to list popular smartphones on Amazon.
This was the reason why smartphone manufacturers sold exclusively through Amazon or Flipkart, and what it sounded was the death knell to a large number of small and medium sized mobile shop owners.
The shop owners had bought these smartphones at a premium price from their dealers. They now had to compete against a multi-billion dollar giant.
These giants were also advertising heavily on print, electronic and social media. The race was over before it even began.
The government of India steps in
It was not like the government of India was a mute spectator as the multi-nationals ripped through the smaller mom and pop establishments like a hot knife through butter.
The Modi-led government, in an order in March 2016, agreed to "100% FDI in online retail of goods and services", if, and only if they operated through the market-place model. There was strict regulation placed on the Inventory model, which came as a sigh of relief for the smaller players.
The companies, however, will always find creative ways to bypass this rule.
According to this report in the Economic times, the revenue of Cloudtail and Appario retail surged to over Rs. 16,639 crores and Rs. 14,428 crores respectively, in the financial year 2021.
Something had to be done to save the small dealers and shop owners from being forced out of a livelihood by these giants, and this is where initiatives like ONDC come in.
On 31 December, 2021, ONDC was incorporated as a non-profit entity with the aim of democratizing E-Commerce in India. ONDC has a nine-member advisory council that
Includes industry stalwarts such as Nandan Nilekani. Mr. Nilekani, who was previously in the management team of Infosys and who also captained the Aadhar program, had this to say about the ONDC.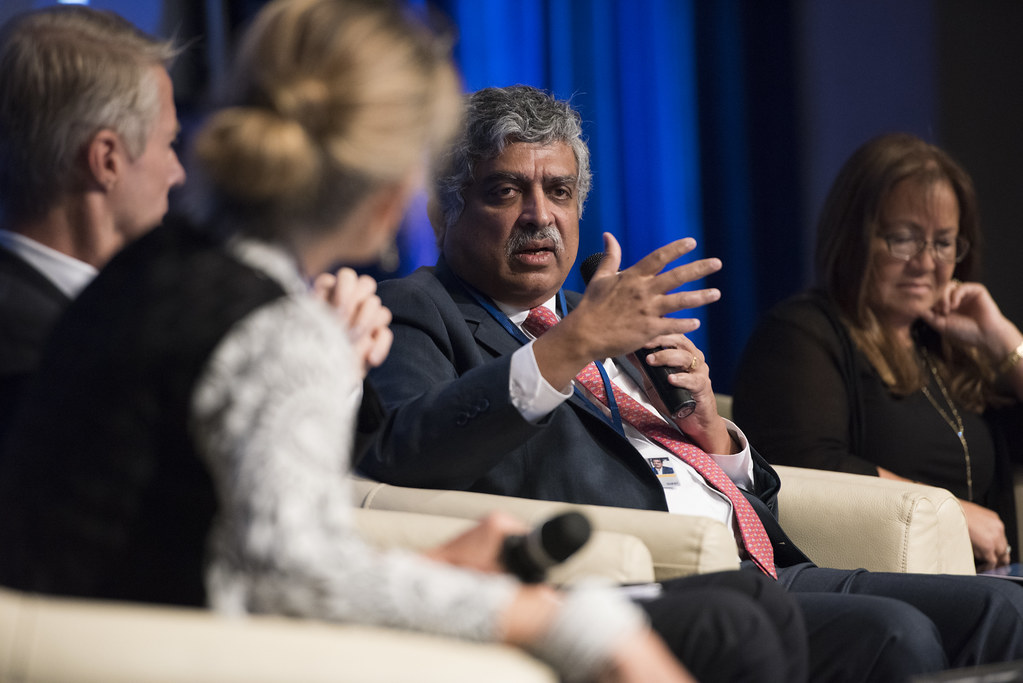 What is the ONDC and what does it do?
As the name suggests, Open Network for Digital Commerce plans to truly standardize the operations, digitize the value chain, and enable platforms of all shapes and sizes to display their products on a single network.
Like the Unified Payments Interface (UPI), the ONDC will enable everyone in the E-Commerce marketplace, including the consumers, to have equal opportunities.
ONDC is touted to be a neutral platform which will set protocols for price discovery, cataloging and vendor match through an open- source basis.
As a techie, you may be aware of what "open-source" means. If not, here is the simple explanation: Open- source means the code or technology that you use to create a product is available for anyone to freely use, distribute and modify.
With ONDC, the government aims to foster open networks which have been developed on open-sourced methodology, which is not tied down to one specific platform.
How does the ONDC aim to be successful?
To be successful in its implementation, the ONDC has a three pronged approach that it plans to take:
Discoverability
Interoperability
Price comparison.
Let's see what all these three legs are in detail, using a few examples:
Discoverability
Imagine you are planning to buy a water purifier for your home. You will either search for it on Amazon or Flipkart, who, among themselves, control close to 80% of the E-Commerce market.
Why do you do this? Because these names are familiar (thanks to advertising), are on top of the Google search rankings (thanks to advertising / SEO) and because you consider them, well, safe.
Now, with ONDC, if you search for a water purifier on the platform, you will be able to see search results from Amazon, Flipkart, Snapdeal, or any other such major E-Commerce platform.
Hence, a single E-Commerce platforms can no longer blind-side you to buy the product on their website.
Who are the winners? Smaller players like Udaan, Naptol and Zivame.
Interoperability
This is an area where ONDC is making a serious bet, and, if successful, will be a game-changer. To show you what interoperability means, let us take another scenario.
Imagine it's 8 in the night and you want to order Hyderabadi Biryani from your favorite joint. You switch on your smartphone and go to either Zomato or Swiggy, right? Because they are the two giants in the food delivery space who currently enjoy a duopoly.
Now Zomato does not have a lot of delivery boys in that area, and are charging you an extra Rs. 50 as delivery charges. Swiggy does give better rates, say Rs. 30 as delivery rates. But its delivery partner is known to be late and hence, you have a longer waiting time.
With ONDC, this problem completely vanishes, as the platform opens up avenues that interoperability provides. ONDC lets you know all the delivery partners that are available in your area, along with aggregators, customers and restaurants.
Now, you can place your order on Zomato, from your favourite restaurant.
You can then have a delivery partner, say Dunzo, pick it up and deliver it at your doorstep.
As an add on, you can even place the order directly to the restaurant, and have it delivered through a delivery service. This is bound to cut out the middleman, which, in this case, is your favorite Zomato.
Guess they will have to do more than make interesting jokes on Social media to stay in the game.
Price comparison
E-Commerce giants are cheeky when it comes to pinching that last rupee from your wallet, this much we have established. Giants like Amazon secretly push up the prices of its high selling products, and regularly knocks smaller players off its bestsellers list.
Don't just take our word for it. Read this comprehensive investigative report by Reuters. The report shows how companies like Amazon rig search results to sell more of their products.
Coming back to the point, let's tackle this third leg with a scenario too: buying a computer mouse.
In the olden days, this involved visiting Amazon, Flipkart, Ebay, Snapdeal, or one of the other E-Commerce giants.
The next step was to slowly and laboriously comparing prices on all these websites.
Enter ONDC.
With ONDC, all the price details for a particular item are available on a single platform.
Now you can see how different websites are charging you for the same computer mouse.
Hey, if all it has to do is Left click, Right click and Scroll, why buy it on an E-Commerce platform just because you saw their ad last week ? You might as well buy it from your local Bestie electronics store, who have designed a simple E-Commerce website using Shopify or Dukaan.
Using these three steps, the Government of India plans to drive innovation and scale, empowering merchants and consumers. Transforming India truly requires transformation of the Retail Goods, Foods and even Mobility.
Businesses of all sizes benefit from the transparency, lower cost of acquisition, and lesser investment required to be rubbing shoulders with E-Commerce giants.
But it is not all roses and daisies, and there are a few challenges that the government will face while implementing ONDC.
Challenges in implementing ONDC
Scarcity of Screen Space
Once ONDC becomes a success, you can expect millions of small retailers to jump onto the platform to start selling their products. But where is the screen space to accommodate all these new players? There are only so many stores that the system can show at one point of time.
This scarcity of screen space will itself breed inequality. Also, retailers who have better reviews will be given preference. This means ONDC will have to come up with a screening mechanism.
This mechanism will weed out all the fake reviews, which in itself is a daunting task.
Cutting profits from bigger players
Giants like Amazon, Zomato and Swiggy have invested billions of dollars in building up their infrastructure and acquiring customers. Now, the government is intervening and has decided that it too wants a piece of the E-Commerce pie.
How is the government doing it? By imposing regulations and using its might.
This is a double edged sword. While on the one hand, if the giants run into losses, so do the logistics companies and the small aggregators who have partnered with them.
If they do run profitably, then that means the smaller vendors and restaurants might face a margin squeeze. They will be eventually be forced out of business. This is a paradox that the ONDC must solve.
Predatory Pricing
This is a phenomenon that is all too familiar to the Indian small business owner. Price wars are not uncommon among smaller players. But if the price comparison feature of ONDC comes into the picture, then the game changes.
The bigger players may involve themselves in predatory pricing. How? By undercutting the smaller players by offering deep discounts by virtue of their funding.
This is a problem that the ONDC needs to solve, before the price comparision feature attracts customers to a particular player.
Conclusion
Challenges apart, ONDC is one of the boldest moves that the Indian government has taken in recent times. The advantages far outweigh the challenges that the government will face.
As an Indian company going global, we at Kommunicate couldn't be happier with the move. Top banks will chip in investments to the tune of $33.34 million to the ONDC intitiative.
Prominent names such as PhonePe and Dunzo have joined hands with the platform. If you are a business owner in India who is planning to take baby steps into the E-Commerce game, like Bob Dylan famously sang… " The Times… They are a Changin…"