The customer service experience had not reached its best yet. However, we had come a long way from the company post box with unanswered letters to directly contacting a support agent and hoping to resolve the issue faster. Fast forward to today, we have multiple modes of connecting with the customers. We can get in touch via various ways such as live chats, messaging channels, social media, emails, customer engagement software, and even direct calling lines.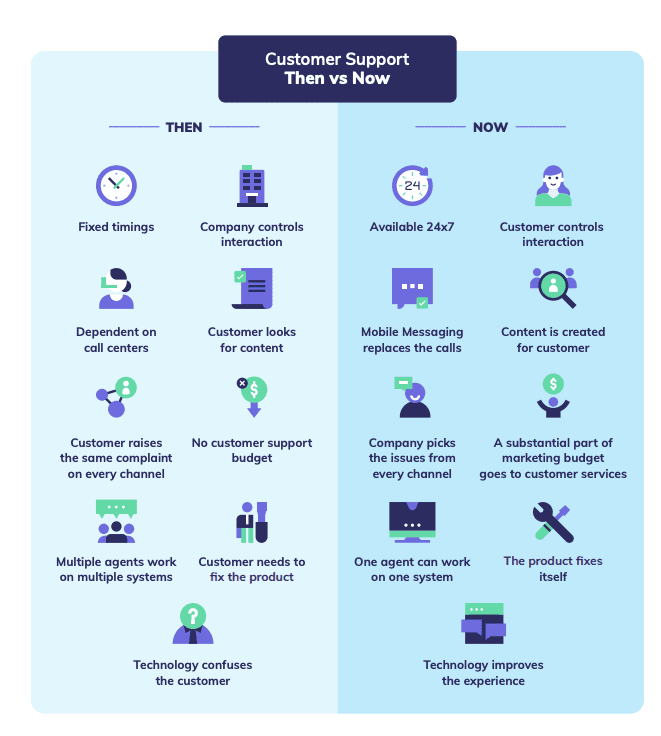 Download our whitepaper on how customer support in shaping in 2020 and how can you leverage the latest trends in customer support to improve the overall customer service experience.
---
At Kommunicate, we are envisioning a world-beating customer support solution to empower the new era of customer support. We would love to have you on board to have a first-hand experience of Kommunicate. You can signup here and start delighting your customers right away.