Bounce rate refers to the percentage of visitors who enter the website and leave without interacting with the content on the page or exploring the website any further. In other words, a number of people who navigate away after viewing just one page on your website.
A high bounce rate is obviously a bad sign and an indicator that there's something wrong with your website. Either the content isn't relevant, it takes too long for a web page to load, or there's misleading information.
However, even if you've optimized your website properly and made sure that it's mobile-friendly, which is one of the most important factors when it comes to rankings, it's still not always enough to keep your visitors engaged and get them to stay longer and explore.
Enter chatbots.
Here's how these smart algorithms can help you reduce your bounce rates and boost your conversions.
6 Smart Tips to Improve Bounce Rates Using Chatbots
Open the New Lines of Communication
Chatbots have become an important part of customer support strategy. More and more companies have started offering help to their website visitors through this direct channel of communication.
Customers prefer chatbots over live chat or customer support reps because chatbots are available 24/7/365, which is exactly what 51% of people expect from businesses. Additionally, they are capable of handling multiple queries at the same time – unlike human agents.
This significantly speeds up response times. Since we know that people hate being put on hold, therefore chatbots have a positive impact on customer experience. Long story short, chatbots can help you show your customers that you respect their time by providing them with immediate assistance.
Streamline the Purchasing Process
The fact that your prospects don't have to wait for a support rep to pick up their call and answer their questions regarding a certain feature or functionality of your product or service also increases the likelihood that they will purchase something from you.
Statically, sales and conversion rates plunge if a customer has to wait for more than five minutes for a response. With a chatbot around, they can get all the information about a product or service and you can capitalize on their interests.
Starbucks, for example, implemented a chatbot in its My Barista app. The chatbot allows coffee lovers to place their orders via voice or text. This helps in reducing store waiting times and getting a better and much faster service.
Similarly, Sephora, a beauty giant, jumped on the chatbot bandwagon a couple of years ago. Sephora developed two conversational assistants – one on the Kik messenger and the other on Facebook.
The former allows customers to browse different products and make a purchase without leaving the chat. Additionally, it also provides different beauty and makeup tips based on their interests.
The latter is AR-powered, solving a frequent obstacle of online shopping – the inability to try on a product. By uploading selfies and applying different lipstick or eye shadow colors and shades virtually through the Sephora Virtual Artist, customers choose the one that fits them.
Allow Customer Support Reps to Focus on More Complex Issues
By implementing chatbots, you can help your customer reps focus on high-value tasks and more challenging queries.
A substantial amount of routine customer questions – 80% to be more precise, can be easily answered by simple FAQs. Your chatbots can pick the answer from your knowledge-base and reply to your customers. There's no need to waste your support agents' time on such low-value tasks. In other words, this is something that even a very basic chatbot can do.
So, instead of dealing with forgotten usernames and passwords or other basic issues, your customer support reps can spend their time trying to sort out problems that require strategic thinking.
Such an approach is good because all your customers will be taken care of. This means that not many of them will be disgruntled and disappointed over poor and sluggish customer service. Hence, there won't be a reason for them to bounce and look for alternatives.
Collect and Analyze Important Customer Information
Chatbots have another feature essential for improving your bounce rate – collecting and processing user information. The chatbots can collect a vast amount of customer information, as well as store, process, and analyze it. All of this will result in a more personalized customer experience.
This data will provide you with valuable insights into your customers' usual issues. This, in turn, helps you improve your product or service, and understand your target audience better.
Chatbots can use this historical data and tailor future interactions with your customers when they reach out the next time. This personalized approach is essential when it comes to building loyalty.
Most importantly, chatbots allow you to keep track of their performance and measure it.
If you notice that they're not providing accurate answers or sending visitors to the right pages, you can have an AI chatbot trainer tweak and modify your chatbots by updating scripts and user workflows.
Reducing Cart Abandonment
Almost 70% of all shopping carts end up abandoned.
One of the reasons behind this dramatic statistic is a long and perplexing checkout process. In other words, customers have to complete a lot of fields in a checkout form. Sometimes it can be confusing, so they simply abandon the process and bounce off the page.
Chatbots can help your potential customers across this process and help them complete it easily and successfully.
Similarly, business owners are usually in the dark regarding why their prospects fail to convert and complete their purchase. Again, with the help of chatbots, it's possible to identify all these problems and rectify them.
For example, the final price might be higher than initially stated. If your potential customer doesn't get an explanation as to why that's so, they will leave and won't come back.
Take Your Business Global
If you plan on scaling your business and going global, chatbots can play an important role in the process. If you want to expand to a new region, it's essential to reach out to the audience in their language.
It's not enough to have an English-speaking chatbot, because only 379 million people call it their native language. This translates into a mere 7.5% of the global population.
Most people, even those proficient in English, feel more comfortable if they can use their native language when they're exploring a product or service, making a purchase, or troubleshooting product issues.
Moreover, visitors tend to stay longer on a website if it's in their own language.
Naturally, it would be too expensive to hire support reps for every region you want to expand your business to. That's why a multilingual chatbot that can speak hundreds of languages can be the right solution.
Wrapping Up
The world is changing and they ways to improve your assets with it. You can leverage new technologies to improve your bounce rates using chatbots. Marketing is progressing at a rapid pace and your customers expect you to keep up with the latest trends. Besides that, they won't settle for a generic and superficial approach. What they want is to develop genuine and meaningful relationships with brands.
That's when chatbots come in handy, as they're cost-effective and more successful than static and non-interactive email marketing. By implementing a chatbot on your website, you can engage your prospects and nurture them into becoming your paying customers.
---
This a guest post by Michale Deane.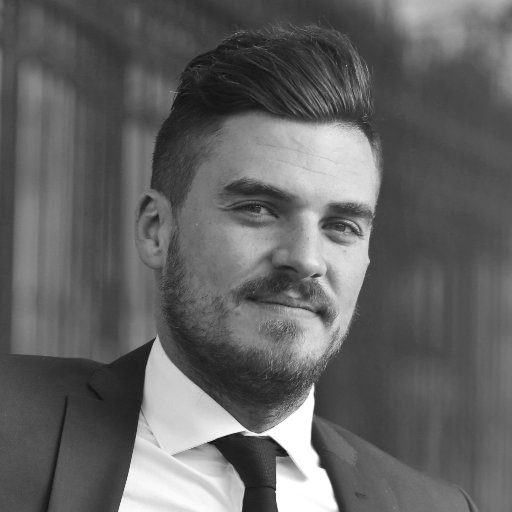 Michael has been working in marketing for almost a decade and has worked with a huge range of clients, which has made him knowledgeable on many different subjects. He has recently rediscovered a passion for writing and hopes to make it a daily habit. You can read more of Michael's work at Qeedle.

---
Subscribe here to get the good stuff. We solemnly swear to deliver top of the line, out of the box and super beneficial content to you once a week.
At Kommunicate, we are envisioning a world-beating customer support solution to empower the new era of customer support. We would love to have you onboard to have a first-hand experience of Kommunicate. You can signup here and start delighting your customers right away.