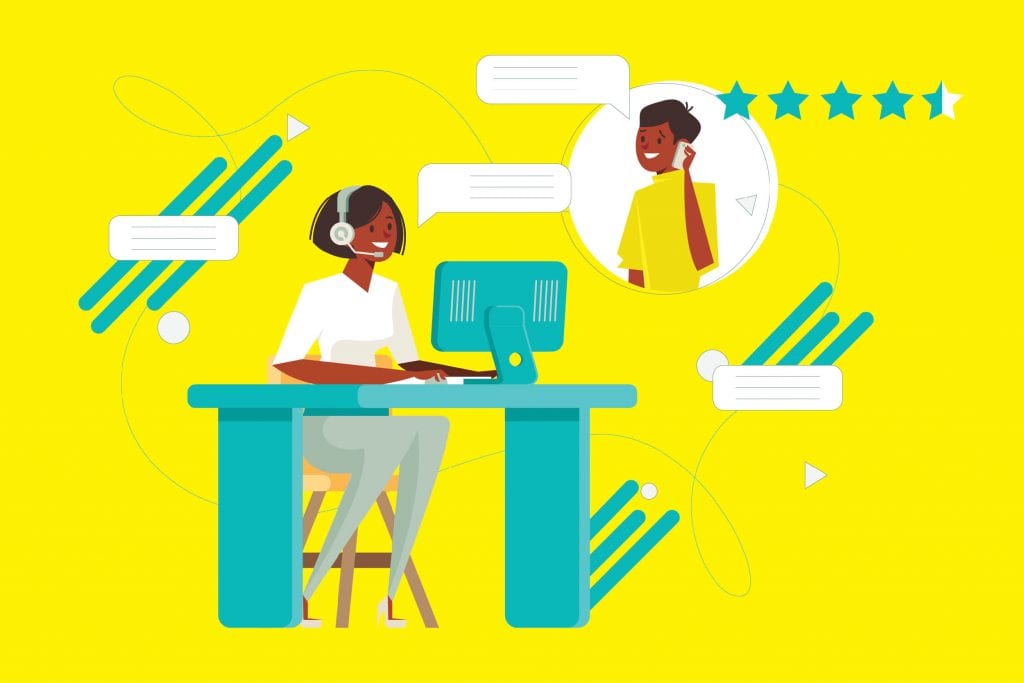 Everyone one of us already aware that customer experience plays an important role in the current competitive market. Gartner's report also says that 80% of businesses are going to compete based on customer experience in upcoming days.
You might already have an excellent time and putting in the best efforts to support your customers. But you can always do better and wow your customers with a proactive approach to customer support.
What is proactive customer support?
There are 2 types of support.
Reactive support: Here companies will address customer queries only when they come up with problems.
Proactive customer support: Here companies will reach out to the customer before they come up with the problem and resolve it.
Most businesses follow the reactive approach but proactive support is proven to improve the brand experience. Reactive customer support is straightforward and comparatively easy but creating loyal customers requires you to go the extra mile.
Why proactive support is important?
By nature, we humans seek attention and care. How do you feel when your friend calls to cross-check if you have reached safely or not?
Don' t you feel special and remember that nice gesture from your friend?
The same psychology applies to proactive customer support.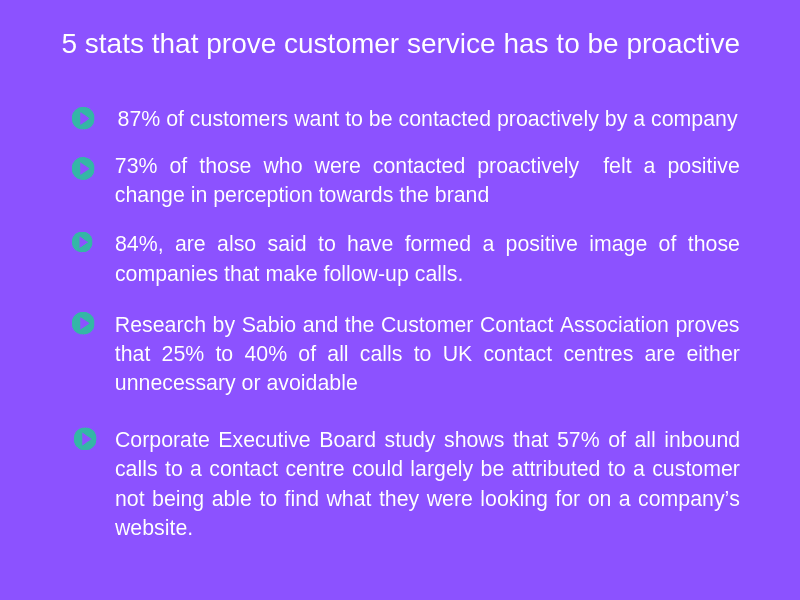 The basic motto is to create an unmatchable experience and make your customers remember your brand.
In this competitive world, customers have more bargaining and switching power. It's all about knowing your customers and anticipating their needs.
Today's consumers do not buy just products or services – more and more, their purchase decisions revolve around buying into an idea and an experience.

– McKinsey
Moreover, proactive customer support helps to reduce the workload of your agents and puts the company in a favorable position with more power.
Benefits
Increase customer retention: Proactive customer support indirectly increases your engagement with customers which will help you to build a strong relationship with your customer.
Moreover, you will be able to listen to your customers closely and sort out their problems immediately. This will automatically reduce customer churn and increase the retention rate.
Acquire new customers: A satisfied customer will tell at least 3 other people about your brand.
As per the report, word of mouth drives $6 trillion of annual consumer spending and is estimated to account for 13% of consumer sales. Delighting your existing customer should be your main focus.
How to implement proactive customer support approach
1) Customer feedback
2) Self-service
3) Analyze user activity on your website
4) Observe what your customer saying online
1) Customer feedback:
I know, you're doing your best to fulfill the needs of your customer.
But how do you know, if your efforts are on the right path or not?
It's an effective strategy to improve your product and services. There are a lot of different ways to get feedback from your customers such as Email, Online surveys, Livechat, Phone calls.
Once you gather feedback, fix it then and there only. It could be anything such as a bug fix or user guide. This proactive engagement helps to reduce the problems faced by your customers.
2) Self-service:
Self-serve sources could be anything that can answer your customer queries. Some of the resources are Knowledgebase articles, FAQs, Documentation, Blog posts, Ebooks, Tutorials where customers can find answers to their problems.
Suggested read: Why self helps is the best help?
Your call center or support agent can answer only one customer at a time, right? What if 50 customers have the same problem? Do you ask your agent to provide the same answer to all the customer? or is it better to document answer and let your customers find it?
Once you have sources, place them in visible places and link it to the answers.
For Example, we have listed out FAQs on a webpage and placed it on your chat widget with a link to all FAQs.
Also in some sections of our Livechat dashboard, we link to tutorials for enabling our customers to understand more about a particular feature.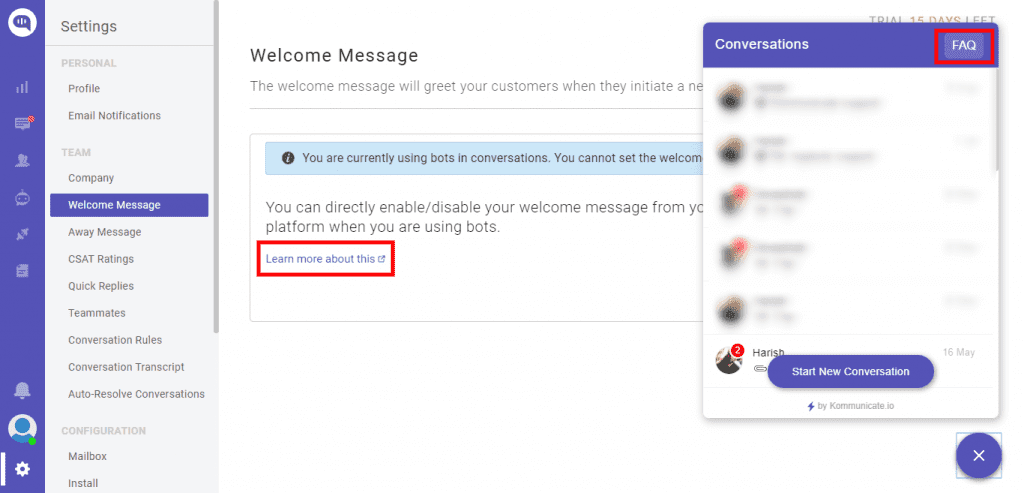 This provides a better experience for our customers and it helped us to save 30% of operational costs.
>> Looking to deploy your own FAQs on your website? Check Helpcenter.
3) Offer real-time support:
As per the report, 88% of users will not return to the website after a bad experience.
Getting feedback and answering customers' questions is great.
But offering proactive customer support while customers are browsing your website is a great experience.
You can achieve it by installing live chat on your website. Most of the live chat provides an option to trigger the chat window after a certain duration of time.
To decide on the timing, you can analyze user behavior on your website using Google Analytics or a tool like Hotjar.
Based on this data, you can setup time to trigger the chat window with relevant messages.
You can also check for flaws in your website and fix it for better user experience.
4) Observe what your customer saying online:
Even though social media is overhyped, it still considered as one of the best mediums to interact with your customers.
Now customers are more powerful than before with the revolution of social media. According to a report, solving customer queries through call centers costs you 6X more than on social media.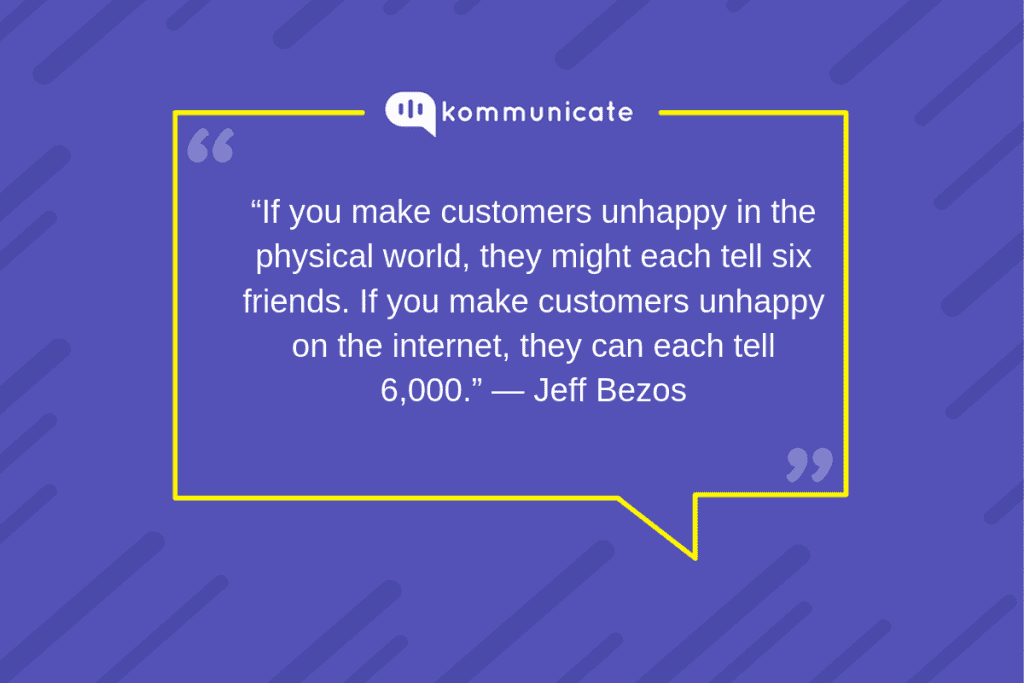 Here are some simple ways to provide customer service through social media.
Respond proactively to all the comments and messages.
Take all the social media feedback constructively and Thank your customers.
Don' t wait till your customer tag you.
Personalize interaction with customers by mentioning their names.
Suggested read: How to provide great customer service using social media
Proactive customer support helps you to build a roadmap for your product. It's all about making the customer a part of your journey.

Let me know your opinions in the comments!
---
Subscribe here to get the good stuff — we solemnly swear to deliver top of the line, out of the box and super beneficial content to you once a week.
At Kommunicate, we are envisioning a world-beating customer support solution to empower the new era of customer support. We would love to have you onboard to have a first-hand experience of Kommunicate. You can signup here and start delighting your customers right away.