Last Updated on September 8, 2022
The month of July saw us adding a few exciting new features to our product, and we can't wait to tell you more about it. Here is a quick update on what we achieved last month.
Kompose Settings just got a new UI: When building your chatbot using Kompose, the Settings page has got a brand new look. We have now segregated the Settings as "General," "Webhook," "Import," and "Export." Users can navigate to each of these sections and change Settings on their Kompose bot.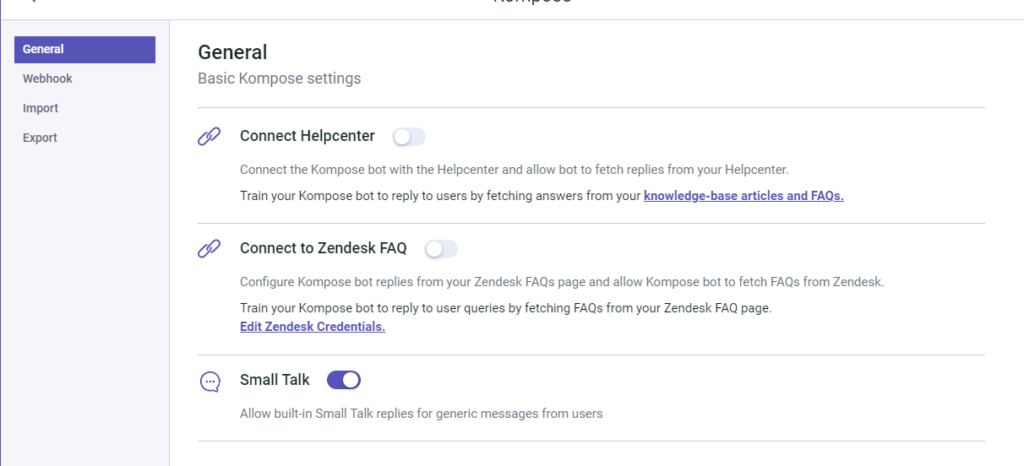 2. Pre-chat lead collection data: One more reason to integrate Zendesk with Kommunicate chatbot. Your Zendesk dashboard will now also display pre-chat lead collection data. This will make it easier for your agents to interact with possible leads and follow up on queries as they arise.
3. Time Stamp on the Notes section: We had introduced the Notes section in our live chat panel a while ago, and we had a lot of requests coming in for a Time stamp on the Notes section. Our tech team has gone ahead and implemented this request on the Notes section, so that now it becomes easy for your teammates to track their notes.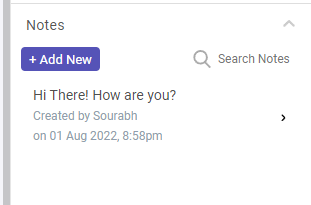 2.4.3 – Release Notes – Android SDK
Add color customization for notification icon
Added support to set Notification tone
Added icon to link Rich Messages
Crash fix
Release Notes:
Upgraded Android version to 2.4.2
Upgraded iOS version to 6.7.1
Fixed double click on openParticularConversation bug
Fix for bot loading message continuously for older conversation after fresh login
Rich Message button text crop fixed
Fix for bot name hiding in conversation Screen when opened by tapping the Push notification