Last Updated on July 8, 2022
The month of June saw the tech team work harder than ever on an integration that we have all been keenly waiting for – the WhatsApp Cloud API.
WhatsApp Cloud API integration:
You can now integrate your favorite chatbot builder, Kommunicate with WhatsApp using the WhatsApp Cloud API.. As customers, you get the advantage of easy scalability. We will be providing this API in our Grow plan as an integration. As a customer, you can now launch your chatbot on WhatsApp, and be present where your customers are.
Here are a few screenshots on how you can go about this integration: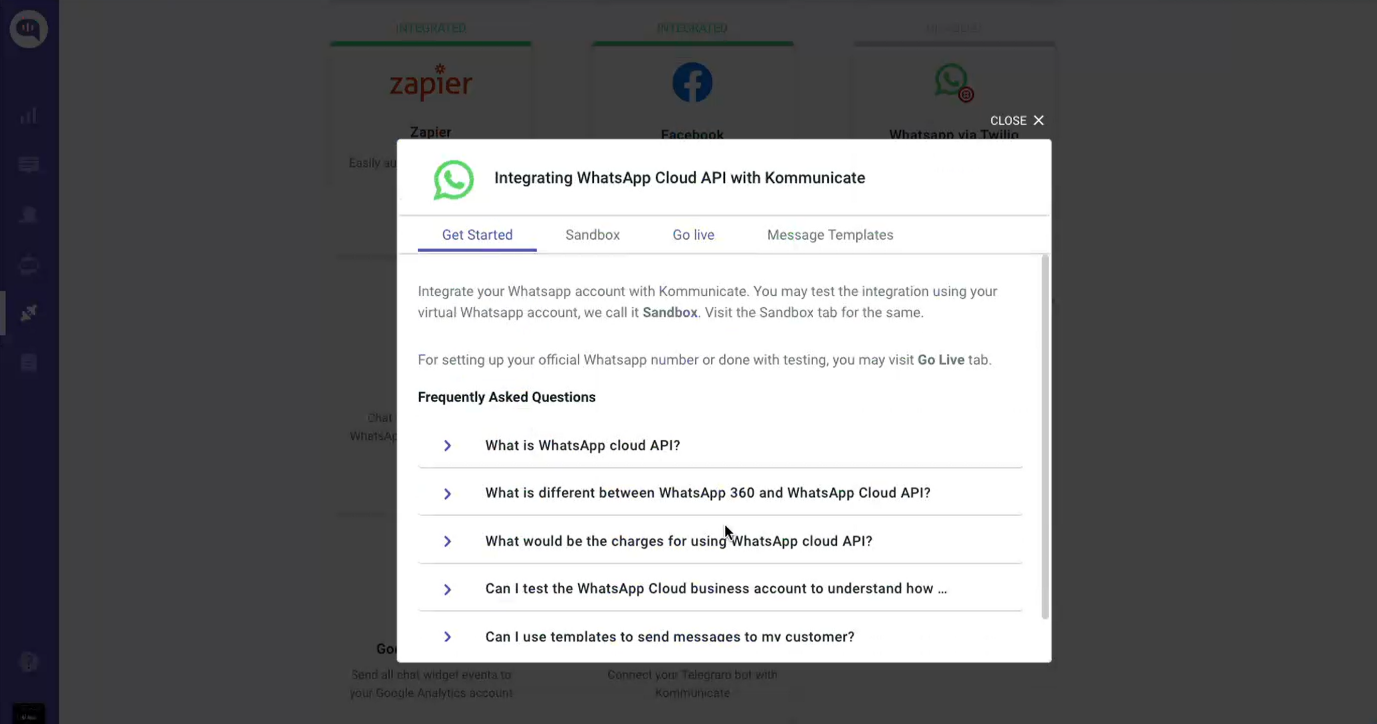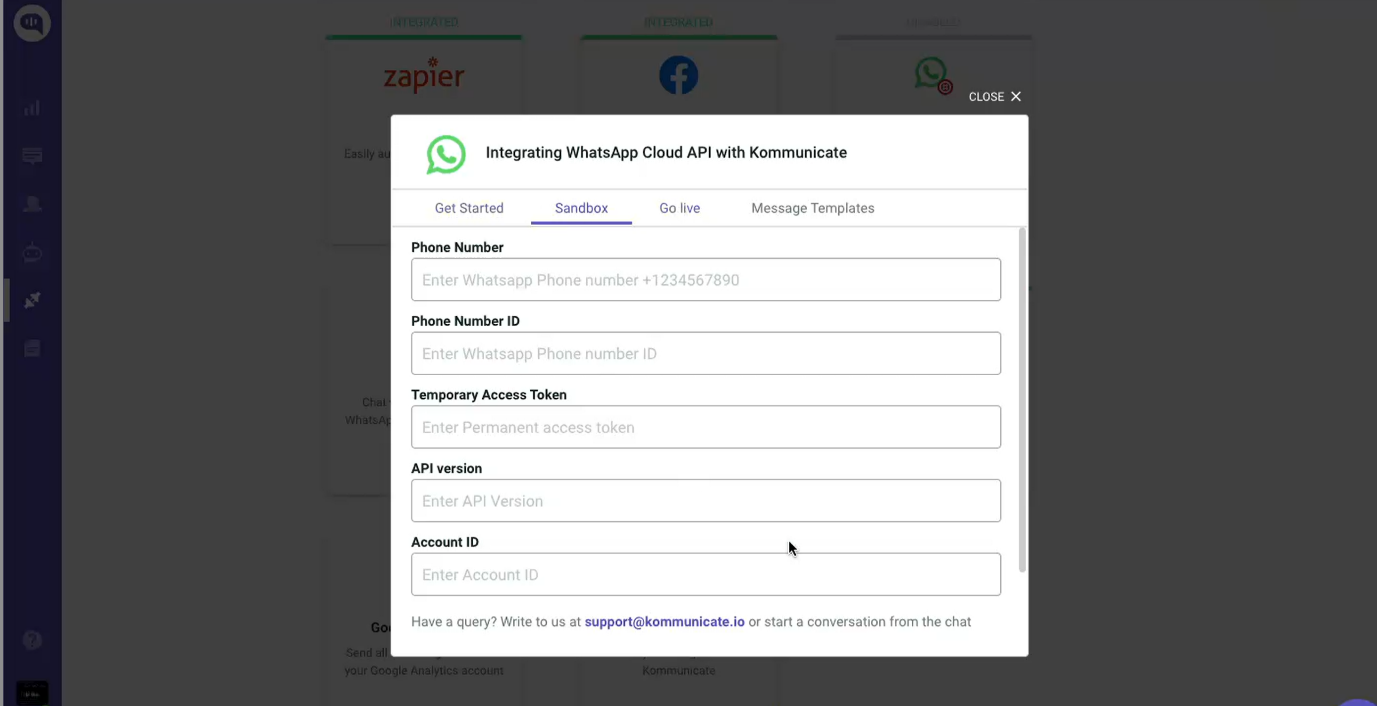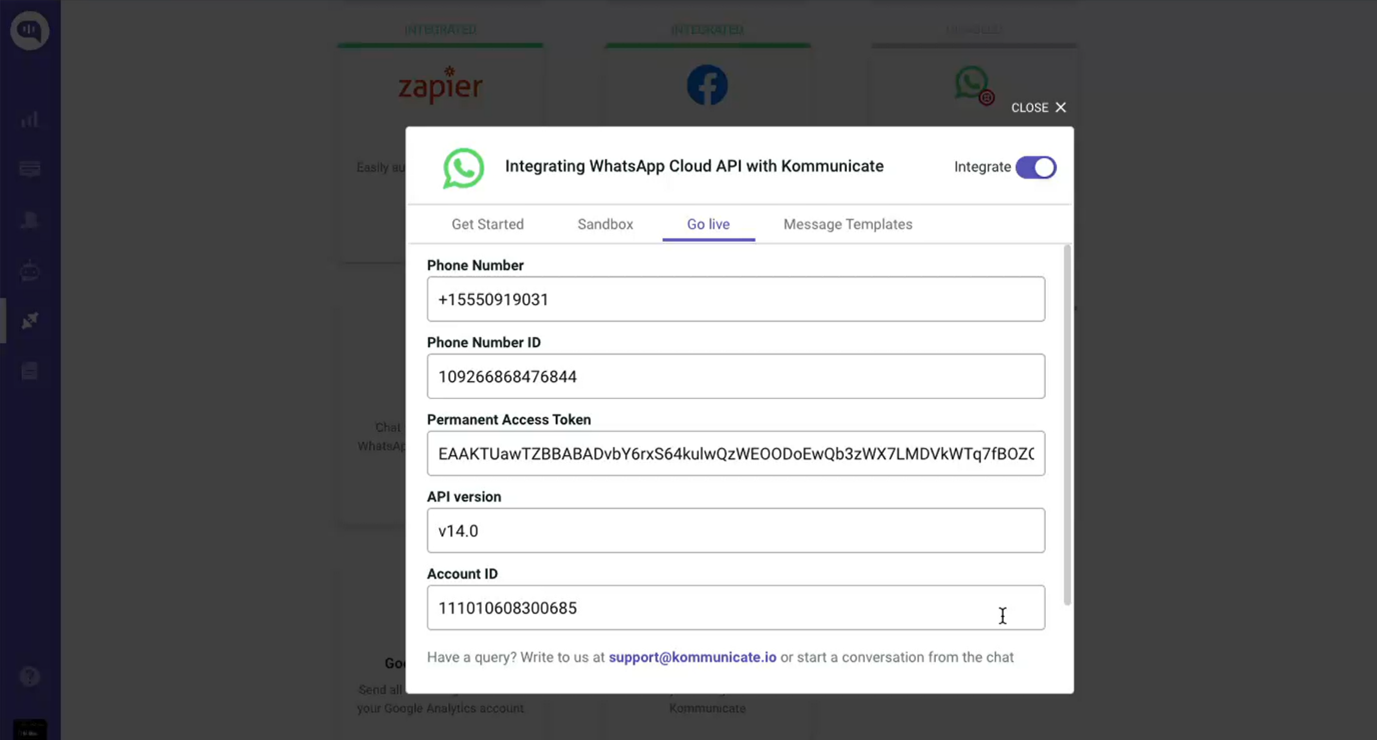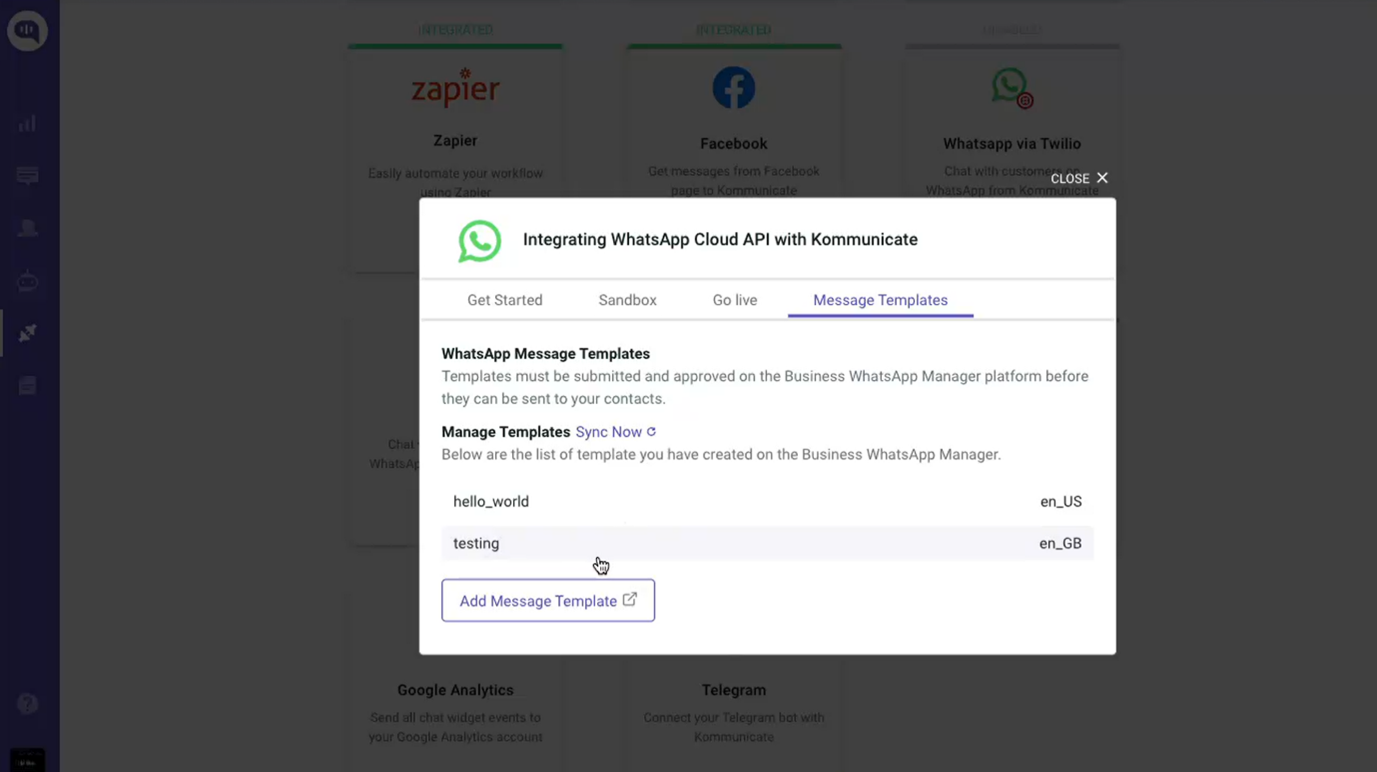 We also fixed a minor bug that creeped up on the pricing page.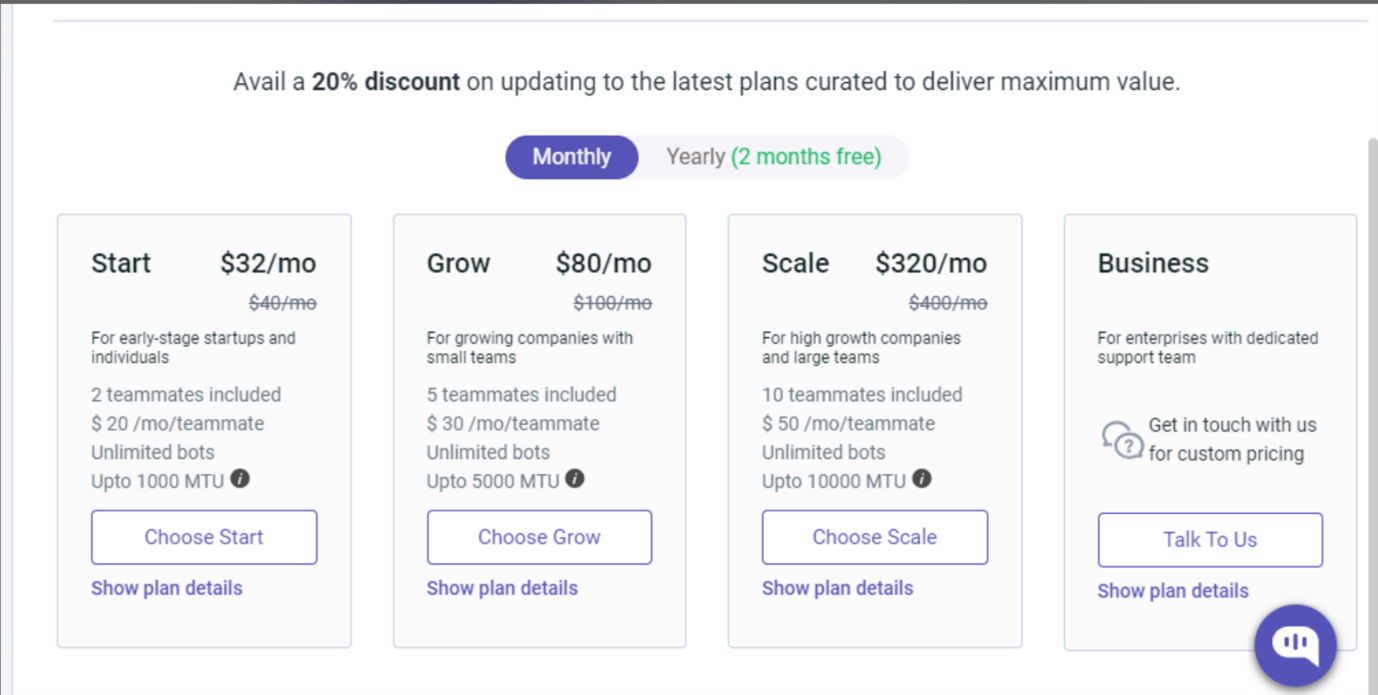 Mobile – June release notes
Android SDK
We've released a new version of Kommunicate Android SDK(2.4.2):

Added support for GIFs
Added support for Pseudo Name for visitors
Fixed Blank message comes when welcome message configured with human handoff – bug fix
Bug fixes and optimization
Flutter SDK
We've released a new version of Kommunicate Flutter SDK(1.4.9)
Upgraded Android version to 2.4.2