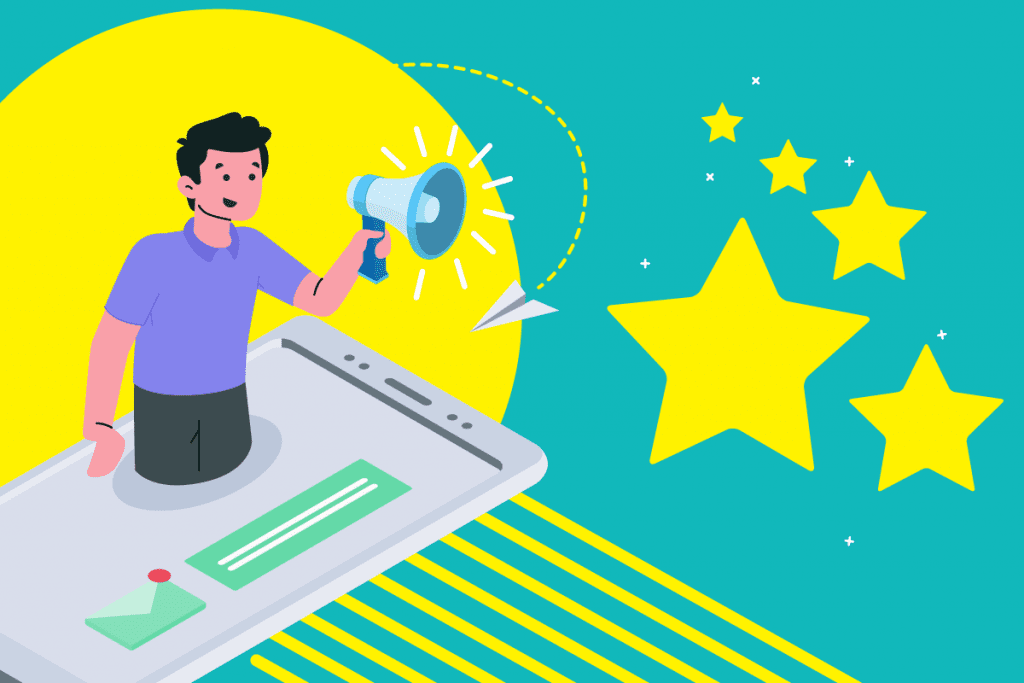 Running a business is never easy. This holds true especially in terms of startups. From launching a brilliant idea to seeing it through every step of the way, getting your startup off the ground involves courage, patience, and commitment. In fact, 70% of startups don't even make it to their 10th birthday. There are many different reasons for this, brought about by a complex set of factors, decisions, and circumstances. But right customer communication remains one of the top factors. Since it drives your marketing, sales, and customer service – customer communication is the essential aspect of your startup's growth.
Although the risks are numerous, they are, by no means, impossible to overcome. But in order to get through the tough times, you'll need to have the right approach to adversity. Understanding what works and what doesn't will save you time and money. Let's
Where does customer communication come in?
Poor customer service is one big reason why many startups fail. Communication is the bridge that connects you to your target market, helping you build a closer relationship with them, and earning their trust in the process. So if that's not something you're company is excelling at, you could face some problems in the near future.
In the age of digital technology where feedback is instantaneous, it is more important than ever for businesses to implement a solid customer communication strategy.
Startups are no exception. The right customer communication can often spell the difference between disaster and success. In fact, it is one of the most important factors that catapults most startups to victory and longevity.
7 Reasons Why You Need Good Customer Communication
Communication boosts brand awareness.
Brand awareness is extremely important. It can boost purchasing decisions and help customers in differentiating between you and your competition. But posting on social media and publishing blog posts won't always be enough to get you noticed.
You will have to build your brand by starting conversations with your customers. This will get your message across and create brand awareness. Communicate with them and let them know about your latest products, company news, and events. Doing this will keep you and your brand fresh in their minds.
They will be more likely to tell their friends and family about your brand, creating a ripple effect that might expand your reach and establish your brand in your niche.
Communication cultivates customer engagement.
Engaging with your customers is one of the most important aspects of marketing. You need to guide them through the sales funnel and you can only do this through constant communication. Don't let them forget about you. Include them in your social posts. The best way to do this is to employ the use of calls-to-action.
At the end of your Facebook or Instagram post, make sure to include a question or some kind of instruction. Invite viewers to subscribe or click on your website link. Encourage them to share their thoughts in the comments section.
Keeping them constantly engaged can increase your chances of turning them into paying customers.
Communication helps build relationships.
Getting to know your target market is a must if you want to build a closer relationship with them. You can achieve this through great customer communication.
Staying in touch with them even after they have made a purchase will also let them know that you care. The same is true when it comes to thoughtful greetings during special occasions like birthdays and holidays.
Communicating with your customers will go a long way. Not only will it keep your customers happy and make them feel valued, but it will also give your business a human touch. This is very important for any type of relationship.
Communication fosters trust and customer loyalty.
Keeping a constant line of communication with your customers will help you pinpoint their problems and offer solutions. Doing this will show your reliability and trustworthiness.
When customers trust your brand and value your reputation, they will spread the good word, creating an even better reputation. Loyal ambassadors will promote your business even when you don't ask or pay them to do so. There is no better marketing than customer word-of-mouth.
Communication cushions market and price changes.
Along with trust and customer loyalty, constant communication also helps you during times of crisis. When customers have faith in you, they will not easily believe rumors and negative reviews.
Your honesty and sheer effort to connect and keep in touch can harbor solidarity. This means that when the market changes and you need to keep up in order to remain relevant and financially sound, they won't close their ears and complain.
Instead, they will be willing to listen to your plans and visions and support you along the way. The latest innovations and even price changes will not turn them away either.
Communication helps improve products or services.
One thing to remember when it comes to any business: you can't always please everybody. Sometimes your customers will complain. Instead of taking every complaint to heart, you can listen to it, accept it and turn it into something positive. Use their feedback as a learning opportunity.
Again, communication is the key to success. Take the time and make the effort to discover what customers want and need through a short survey. You can also encourage them to share their feedback. They will feel valued because you have asked for their input and taken their comments into consideration.
By humbly accepting criticism and feedback, you will be able to improve your products or services and provide the best customer experience possible for your customers.
Communication safeguards company reputation.
Having a good company reputation is vital. This is something that every consumer looks out for. In the age of modern technology, it is easier than ever for your target customers to do research on products they are interested in. Part of this research is making sure that the brand they are eyeing is reliable.
Is your product worth the price? Will customers be willing to spend their hard-earned money on it? But in reality, the most important factor lies not in the product, but in the company itself.
Your product might be as good as your competition, but if you are not making any effort to truly connect with your customers, they might not take the bait.
Customer communication bridges the gap between you and your customers. Let them know more about you, what you do, and where you come from. Allow them to see the people; the heart and soul behind the brand.
And, whatever it takes, make sure you are opening your lines for feedback and suggestions. Your customers will perceive you as a company that not only offers quality products and services but is also human enough to admit mistakes and learn from them.
Going the extra mile will help you cement your reputation as a reliable brand in your chosen market.
Wrapping Up
As you grow and develop your startup, you are bound to face your fair share of challenges. But, with the right customer communication, success will be right at your fingertips. Brand awareness, customer engagement, relationship-building, customer trust and loyalty—all of these can contribute to the success of your business.
You can only ensure its realization through constant customer communication. In fact, effective communication can make the difference between closing a deal and losing a golden opportunity.
---
This is a guest post by Andriana Moskovska.
---
At Kommunicate, we are envisioning a world-beating customer support solution to empower the new era of customer support. We would love to have you on board to have a first-hand experience of Kommunicate. You can signup here and start delighting your customers right away.