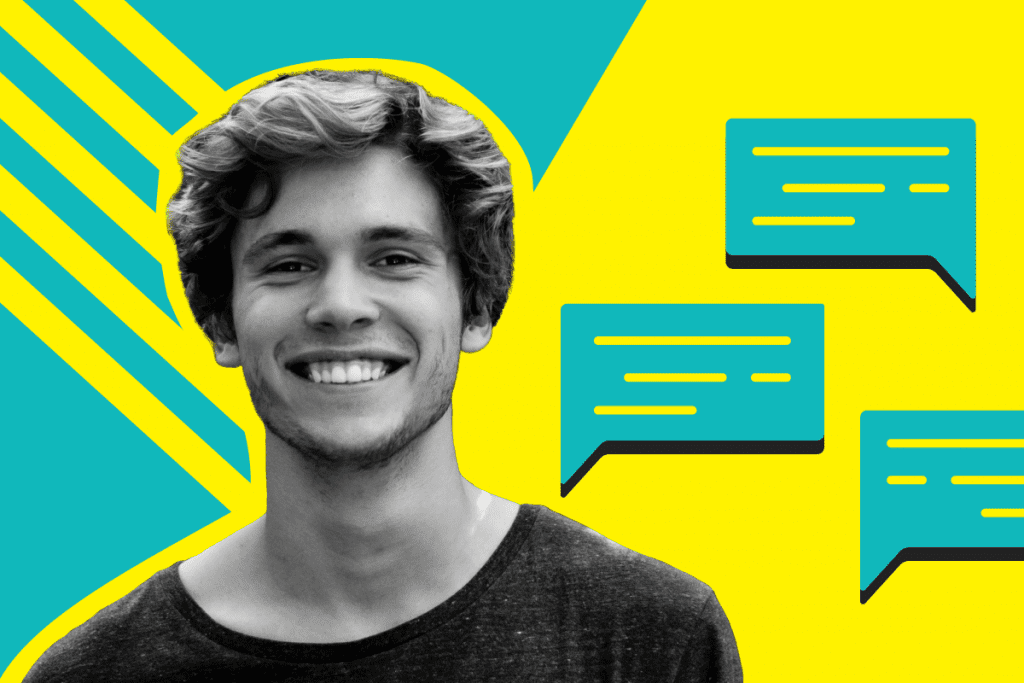 What do you think of improving the CX rate with a human touch? It is about offering or assigning an agent for each customer, who can easily interpret the requirements or queries with minimal customer efforts and at the same time agents can provide personalized experience while offering solutions or its alternatives.
AI i.e., Artificial Intelligence can be useful, however, what good is it in case it is not assisting consumers to feel any better about the brand? Keeping it in mind, think for a moment and ask yourselves – "Are the CX strategies aligned with our end consumers' experience?" and "What do clients want?" Now, this is where live chat comes into the picture as the rates of customer satisfaction for this platform as the consumer service communication channel are more than 70%.
With the help of live chat, your company can transform every conversation with your website visitors into long-lasting relations.

Wondering how to increase your CX rate with a human touch?
Here are some strategies to improve your CX.
1. Answer Questions for Eliminating Fears and Doubts
By using Live chat service on the website, you can assist people in navigating to the right products or pages. Hence, it makes sense for adding chat to those pages that are the most visited ones by your customers. For instance, you can begin by adding the chat to the product, support, and pricing pages. For improving the consumer experience, make it a point that the chat widget is properly visible on the website.
Use the personalized message that will get you more attention and make it bold. Ensure the fact that you utilize contrasting colors to the website design for making it look different. Live chat keeps your clients returning and happy which means more sales as more than 44% of customers say that having a live person respond to their queries in the middle of their online buying process is a significant feature the site can provide.
With chat on the relevant pages of your website, consumers can ask you particular questions about that product which they wish to purchase and you can reply to them in real-time that simplifies the purchase procedure.
2. Collect Instant feedback
Running the business means to make your clients happy, cater to their needs and keep them loyal to the brand. Also, learning consumer's opinions is significant to offer an exceptional customer experience. Do you know that slow response times are quoted as one of the top 3 reasons why consumers leave? Moreover, feedback helps to recognize the gaps between businesses and customers.
Consumer feedback also helps you to improve the services and products to meet the requirements of your consumers. Live chat service proves to be the most suitable channel for asking client feedback by rating consumer service.
Asking feedback quickly after the live chat interaction, a demo, or after he completes the transaction is an excellent practice. It is the most suitable time when a consumer has used the brand and is most likely to offer his honest experience feedback.

Consumer feedback plays an inevitable role in a lot of business aspects
Measure live chat consumer satisfaction
Better the quality of services and products
Modify customer retention
Improve your client communication strategies
3. Integrate chat along with the CRM and offer a customized service
Whenever you ask the customers for adding the contact particulars before starting a chat session, it will assist you to customize the offered services. Are you on a first-name basis in terms of interacting with the client from the beginning? Then this data aids you to look for the client's details in the database of your CRM and enhances Customer engagement. It refers to the fact that your company has quick access to every consumer profile details like order history, any previous conversation, and contact details.
Moreover, according to the Forrester report, 30% of consumers expect the live chat platform on a website. Also, you can inform the consumer about any open or pending requests to offer an even amazing service. Your clients will applaud the update as well as you can tell them that you value them. Even the small details help you offer a better consumer experience. When you have access to this data, you won't be required to ask the client to offer you all the details every time they utilize chat, as you already have it.
4. Send chat transcript for creating the motivating "post-service" experience
You can offer your consumers the choice of receiving a copy of the chat interaction, which we call a transcript, by mail once the chat has been completed. According to recent research, almost half of all sites that utilize chat does not offer a transcript. Through a transcript, they know where the data is saved i.e., in the inbox. This way, FAQs and links from the chat interaction won't be lost.
At times, clients forget answers or they do not have enough time for using the received answers straight away. By offering your clients the option of sending the chat transcript to themselves, they can revisit the interaction at any point in time, boosting customer engagement rather than calling up and asking the same question again and again.
boosting customer engagement rather than calling up and asking the same question again and again.
5. Humanize the live chat consumer experience
Live chat platform is a wonderful tool that can humanize customer support. With its help, you can easily get connected with the human agent for customized support. This is an important reason why 92% of customers feel satisfied while utilizing live chat for consumer support.
But, how can live chat brings the human touch to better the consumer experience?
It has a personalized touch
The live chat service aids to customize the interaction, visitor's information, and greeting that establishes trust in consumers.
1) Can I assist you in explaining more about the products?
2) How can I help you?
3) Are you comfortably browsing or do you require some help?
It is engaging :
The live chat platform allows agents for making an interactive conversation by using co-browsing solutions and video chat. A face-to-face conversation permits instant resolution in the first contact.
The live chat agent does not follow the automated instructions instead provides customers with effective suggestions and guidance in a friendly manner. Also, live chat Customer Service gives humanized support for complicated queries by utilizing live engagement tools for delivering better consumer experience.
6. Suggest FAQs to make the customers help themselves
You can also provide help to the customers in the form of FAQs which appear after he has entered the query. The questions will be scanned for keywords, then the most significant FAQs will be showcased that suit the description. As Neil Patel said, live chat can enhance website conversions by 45% by providing customer service.
For instance, almost everybody has gone through the experience of landing on the 404 pages before. When the live chat widget gets available on the 404 pages, you can assist your consumers in navigating to the data they are searching for. Rather than having your clients leave your site, they can receive the answers that they require directly from the chat agent.
Whenever consumers need assistance, they can decide to assist themselves through utilizing the FAQs or they can begin a chat with the agent. Whichever option they select, they will have the answer they are searching for and that makes for an exceptional Customer Service experience.
Wrapping up:
CX i.e., Customer Experience is an inevitable factor in your business's success. A company with amazing CX is more capable of satisfying clients and ensuring they continue to return in the long run. Consumer experience should be evaluated through an absolute service delivery chain beginning from the initial consumer contact to the remote support to the on-site technician service, and then follow-up.
Live chat proves to be a wonderful addition to your business. It helps your consumers to get an instant assistant and allow you to interact directly with them.
As per Ifbyphone, 59% of consumers are more likely to purchase when brands answer their questions within a minute. The CX leaders must evaluate the CX programs for understanding in a better manner where the automation might be hurting the consumer experience. Also, they should recognize where introducing an additional human touch can have a competitive advantage.

This is a guest post by Harsh.
---
Harsh is a Digital Marketer at Chataffy. He mostly focuses on content marketing. He believes that the prospects of any business should get something without paying anything. Apart from being a digital marketer, he likes to study business trends, technology, current affairs and scrolling through social media. He is also involved in Philanthropic activities.
---
Subscribe here to get the good stuff — we solemnly swear to deliver top of the line, out of the box and super beneficial content to you once a week.
At Kommunicate, we are envisioning a world-beating customer support solution to empower the new era of customer support. We would love to have you onboard to have a first-hand experience of Kommunicate. You can signup here and start delighting your customers right away.