Last Updated on August 31, 2023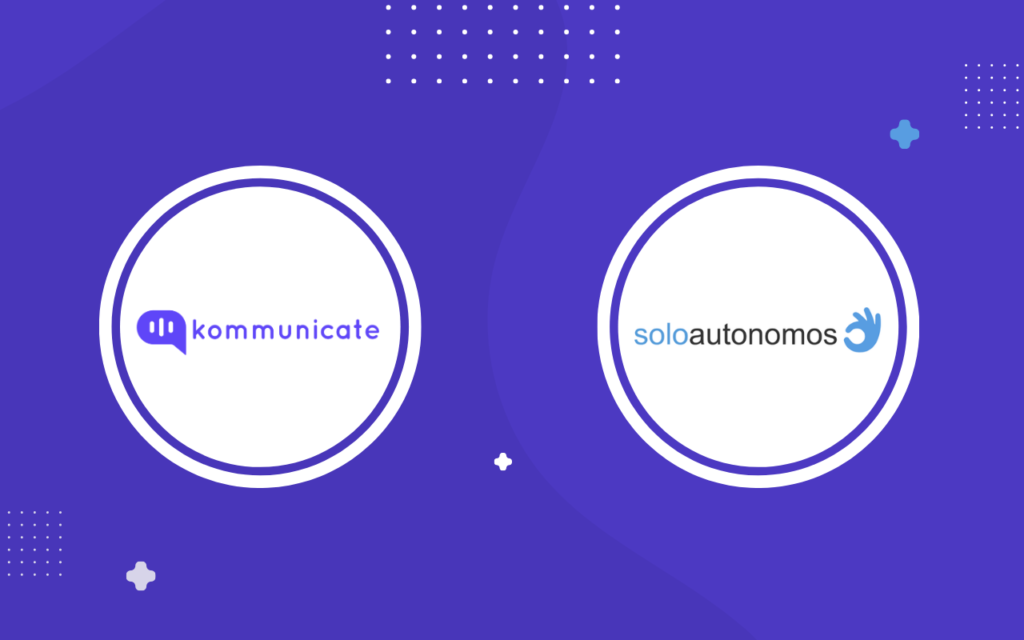 The freelancer economy in Spain
Spain has a deep rooted history when it comes to freelancers and entrepreneurs. These free spirits chartered their own path in one of the most powerful kingdoms of the 19th and 20th century. They were mostly based out of the big cities like Seville and Madrid. These major cities cultivated artisans such as Pablo Picasso and Francisco Goya.
As the world moved into the technology – driven 21st century, more and more people in Spain started charting their own course. In fact, according to reports from 'The Local', there are currently around 3.2 million people under 'self-employment' category in Spain. This is about 16% of the total population.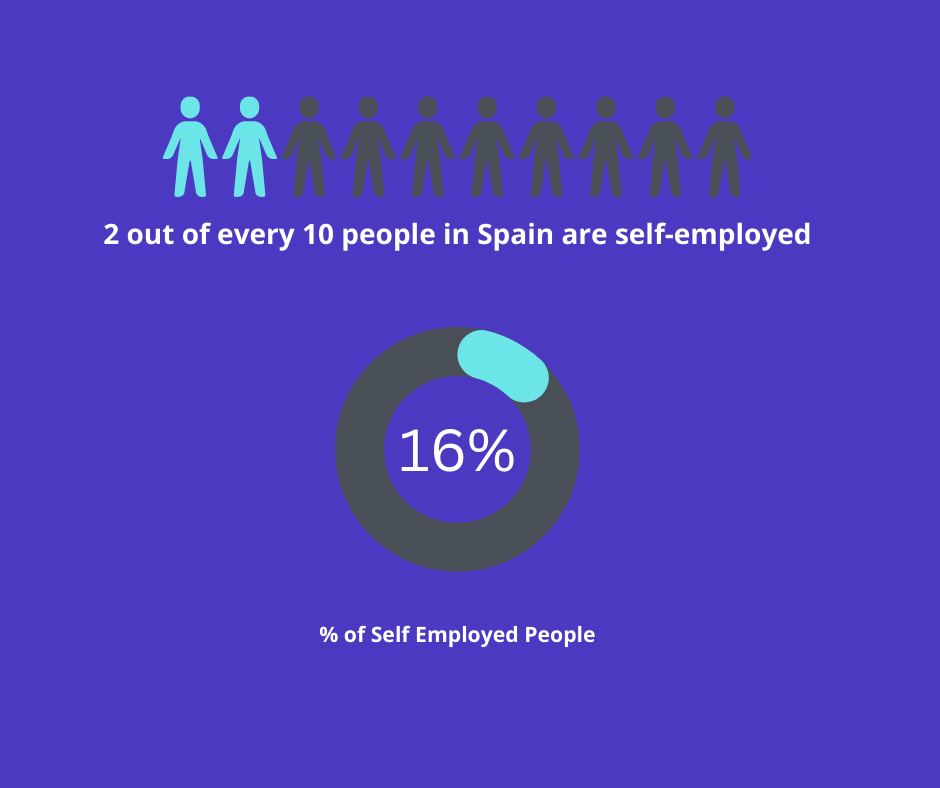 Self-employment is far more lucrative than opening a business in Spain, since opening a private limited company is expensive to set up and administer. Since you are not creating a distinct legal entity, self- employment is also less risky.
Major problems if you are self-employed in Spain
If self-employment was so lucrative, why don't more Spaniards do it? The answer is a combination of factors, all of which make young employees think twice before entering the freelancing game.
If you are not a person from the European Union or the EFTA member states, you need to apply for a visa to enter Spain. You then need a resident permit to stay in the country for a long term. Finally, a "self-employed" work permit that will allow you to work as a freelancer.
Spain is divided into 17 autonomous communities, and each region has its own tax rate and social security regime.
If you earn more than € 60,000, you will fall under the highest tax bracket of 45%.
Self-employed people themselves have been classified into six different groups, ranging from Freelance professionals to Self employed entrepreneurs.
So what do you do if you are a freelancer or someone starting on their own small business? You need some advice from people who understand this space.
And this is where Soloautonomos comes into the picture.
Soloautonomos – helping the self-employed help themselves
Soloautonomos provides tax, accounting and labor advice for the self-employed. For as low as € 20/ month, customers get access to a host of services, including personalized advice, tax filing and billing schedule. If the freelancers had issues sending out their invoices, Soloautonomos was there to generate them.
As we have explained earlier, self-employed people in Spain had a lot of questions about the type of their employment. For example, are eligible for the same benefits as regular employees (social security, etc.)? Soloautonomos has numerous consultants who would answer these queries, making the life of these freelancers that much simpler.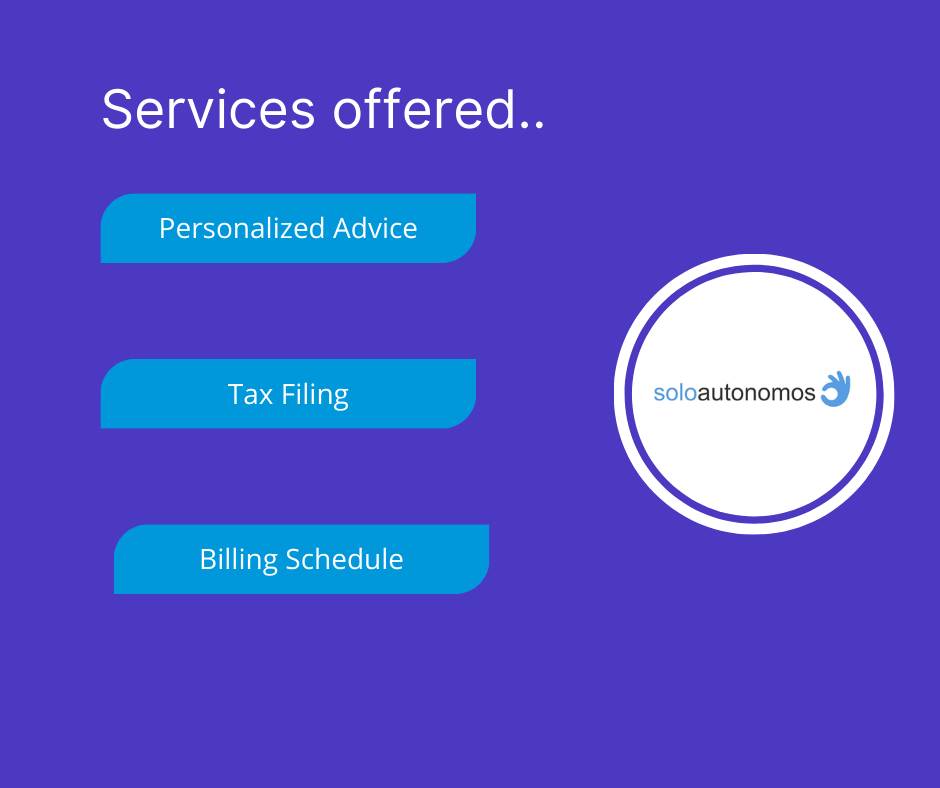 Soloautonomos assigns every customer to a specific consultant, who will then study the applicant's profile in detail. The consultant will then answer any query that the customer has about their employment status. The website has more than 18,000 registrations, but was facing a major roadblock, due to which they needed a chatbot provider.
Soloautonomos and Kommunicate
Soloautonomos was growing from strength to strength, and customer queries was soon getting overwhelming. Customers were asking the support agents repetitive questions, and Soloautonomos needed a solution that would answer these queries in an instant. This was because the field was also severely competitive.
If Soloautonomos did not answer the freelancers quickly, they will happily move to another platform. The company decided to incorporate a chatbot on to their website to answer these repetitive queries, and they came across Kommunicate after a quick Google search.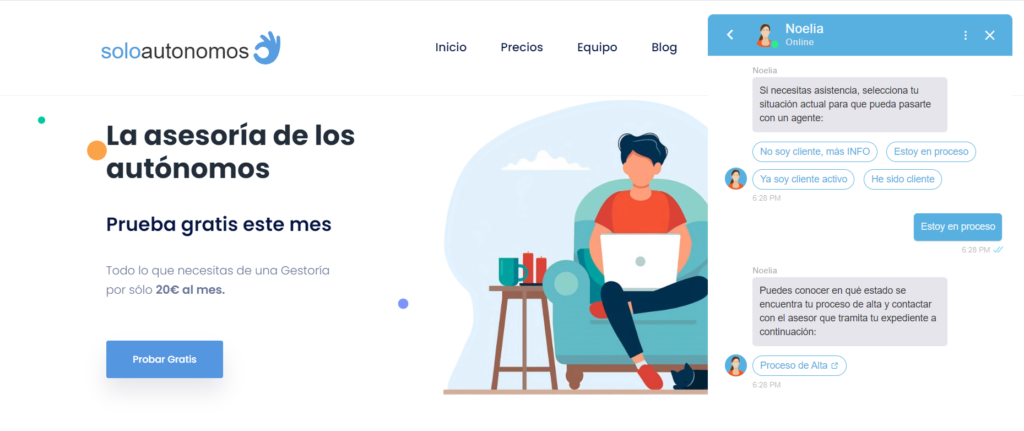 For new customers, the chatbot would put them directly into contact with a commercial agent. The commercial agent will then answer any questions that the customers has. For returning clients the chtabot would guide them to the Customer Area, where customers can enter their user ID and password and resume their journey.
Customers can also check the status of their registration process through the chatbot. If they are active customers, they are again redirected to the Customer Area. The bot proved to be a huge success, and we have numbers to back up that claim.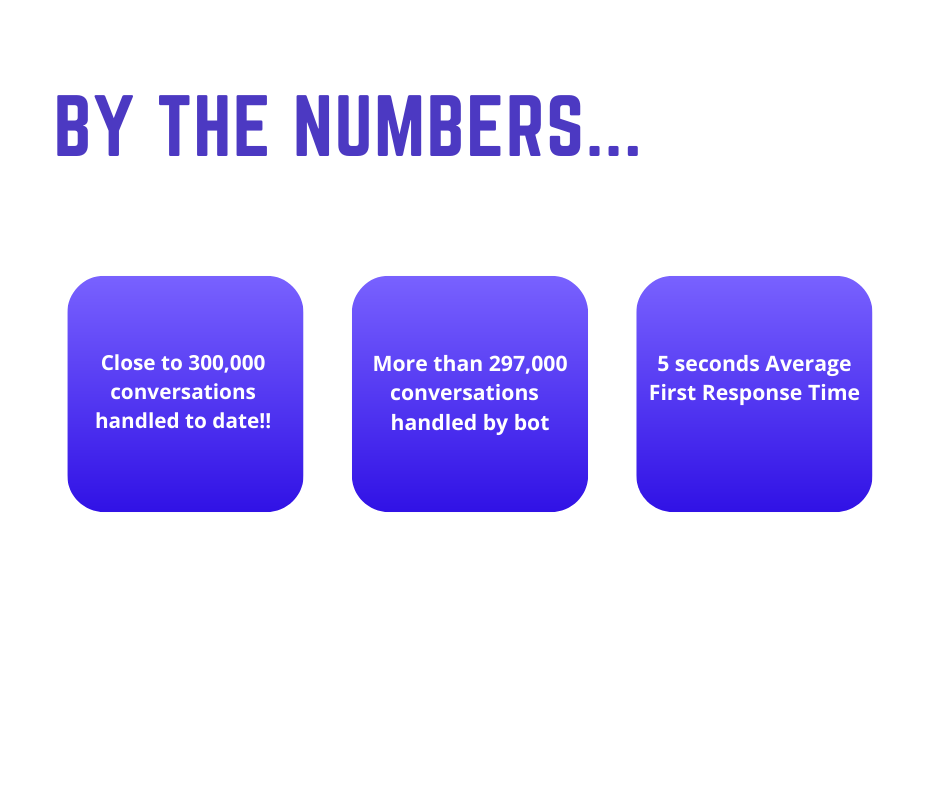 Conclusion
As you can see, the Kommunicate chatbot has been instrumental in the success of Soloautonomos. Going at the current pace, we are sure that Soloautonomos will become THE destination for self-employed Spaniards to get all their employment queries resolved.
Rest assured, Kommunicate's bots will be there to assist Soloautonomos in this endeavor.
---