Last Updated on January 28, 2023
These days we talk extensively about mental health and its lasting impact on the quality of life. The truth is as many as 56% of Americans fail to receive proper mental health care.
The good news is, as with anything, technology is increasingly playing a critical role in delivering mental health care to those in need. Artificial intelligence, in particular, is gradually transforming the mental healthcare industry with the advent of therapy chatbots.
For the uninitiated, a therapy chatbot is a conversational AI-powered tool that can assist mental health patients with services such as online therapy and emotional assistance. It has been a game changer in the healthcare industry. This is because it can be leveraged to provide personalized treatment allowing mental health practitioners to pay more attention to patients.
Naturally, the question arises – how exactly are therapy chatbots revolutionizing the mental healthcare industry?
In this article, we dive into the four key ways AI improves mental health therapy.
Four ways artificial intelligence is improving mental health therapy
Artificial intelligence has improved the quality of mental health therapy and has impacted the facilities offered to patients. Here's how: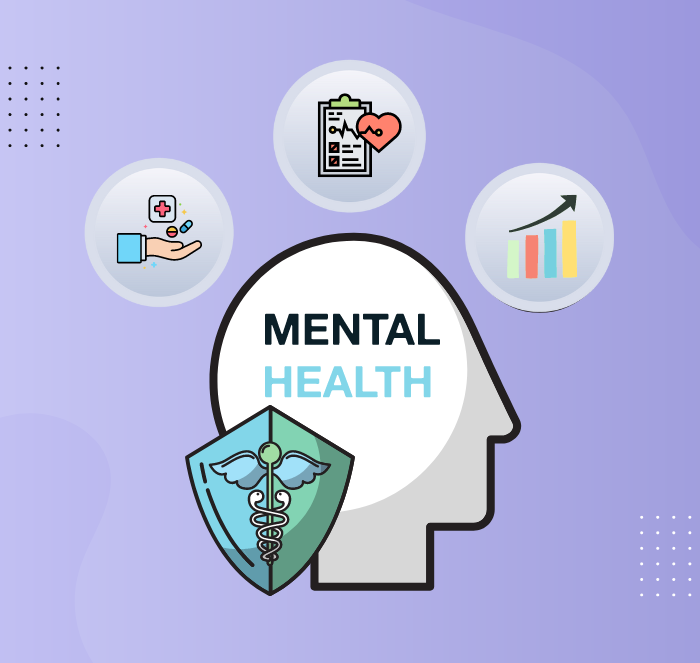 1. Maintaining the quality of the treatments offered
Artificial intelligence plays a huge role in the quality management of the treatments offered by healthcare providers.
How does it achieve this?
AI and therapy chatbots increase the efficiency of healthcare professionals who can deliver better patient care. By offloading the burden of administrative tasks from practitioners, therapy chatbots can combat burnout and allow mental health professionals to excel in providing direct patient care.
Apart from this, therapy chatbots can help with online symptoms assessment and e-triage and can even be used to predict the risk of hospitalization. Therapy chatbots can also analyze different data sources and resources to reveal actionable insights that can help drastically improve healthcare. This, in turn, allows physicians and therapists to offer highly personalized and preventive care with ease and efficiency.
These combined enable therapy chatbots to maintain the quality of treatments offered to mental health patients.
Therapy chatbots are also capable of offering personalized, accessible, and, more importantly, affordable healthcare support to thousands of patients.
Also read, 10 Benefits that Chatbots Are Bringing To The US Healthcare Industry

2. Making the diagnosis process more accurate
Several patient inquiries often do not require a hospital visit and can be handled right from home. This would reduce the problem of overflowing hospitals and overworked medical staff. Patient care can be focused on high-risk patients, and those at lower risk can be educated to handle their symptoms by themselves.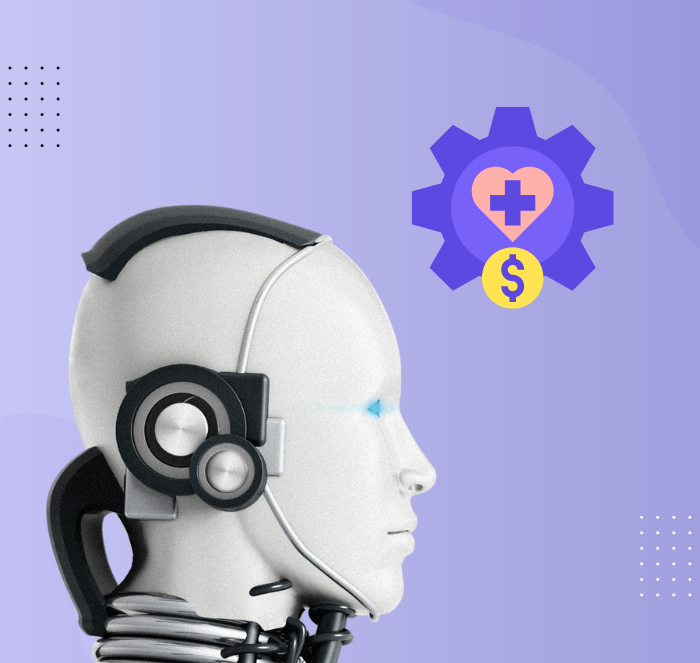 Therapy chatbots can be equipped with all the necessary doctor-approved information and resources to help patients assess their symptoms and, in many cases, self-diagnose.
Chatbots can also be leveraged to collect patient history and evaluate symptoms and provide an initial diagnosis to health practitioners. All of this information enables doctors to arrive at a more accurate diagnosis of what the patient needs.
Therapy chatbots can also be used to monitor patient-reported outcomes, which further helps better diagnose mental health patients.
You might also want to read, Top 5 Use Cases of Chatbots in Healthcare
3. Analyzing the progress of patients and making changes wherever required
Therapy chatbots are adept at following up regularly with patients. It can ask questions about the patient's well-being and track patient behavior. It can also track symptoms such as anxiety, eating habits, weight changes, moods, and physical vitals. This is then analyzed by chatbots, and then, based on the severity of the symptoms, it either offers patients resources needed to tackle their symptoms or, in more severe cases, the chatbot can be used to schedule a doctor's appointment.
4. Offering therapy services without needing to go to a clinic
Several mental health patients, especially those suffering from severe social anxiety, may be uncomfortable stepping out of their homes. Yet others may not be able to get the required help or travel to hospitals and clinics to get assistance.
Therapy chatbots are an elegant solution to the problem because they can be used to set up online appointments. Patients must access the chatbot via desktop or mobile and check in with the chatbot. They can avoid the hassle of going to a clinic to get their needed help.
This was mainly a life savior during the COVID-19 pandemic when hospitals were overwhelmed with patients, and non-emergent cases were asked to stay at home as part of social distancing. It helped mental health patients quickly access the care they needed right from home and at their convenience.
The other side of therapy chatbots
While therapy chatbots have been transforming the mental health industry by leaps and bounds, sadly, there are many cases people use them unethically. Here are some of these instances.
1. Data hacking
Therapy chatbots capture a lot of sensitive patient information. Without the proper security measures in place, all this data stands the risk of being hacked. This can put the security of patients at risk.
2. Inaccurate self-diagnosis
There is a fine line between accurate and erroneous self-diagnosis. Frequently opting for self-diagnosis instead of checking in with a practitioner every once in a while is not good. It can hinder patients from receiving the proper medical care when needed.
3. Inadequate frequency of human interaction
As mental health patients find solace in therapy chatbots, there is a high risk of such patients losing trust in their healthcare providers. This can lead to excessive reliance on chatbots. Further, patients may only trust chatbots and may even become frequently disappointed with the kind of care given by their physicians and therapists.

4. Absence of accountability
At the end of the day, chatbots need to be seen as a critical tool in aiding healthcare professionals and not a replacement. Accountability and empathy are crucial in healthcare. However, you can't expect the same level of empathy from a therapy chatbot as you would from a physician.
Also read, Top 4 Challenges of AI Chatbot in Healthcare & How to Overcome
Final thoughts
Therapy chatbots have an important place in the healthcare industry. They can reduce the burden on overworked healthcare practitioners, simplify symptom assessment, and easily manage several administrative tasks. They are also helpful in emergencies since they can easily pull up patient information, identify at-risk patients, and intervene as needed.
However, as marvelous as it is, the ethical use of artificial intelligence cannot be stressed enough. Programmers and developers must keep these aspects in mind and focus on implementing stringent security and privacy measures. It is also essential to implement the proper safety features, such as risk management and disclaimers, to ensure that high-risk patients are adequately protected at all times.
It is also equally important to set the right expectations before implementing a therapy chatbot for your healthcare practice. Therefore, both patients and practitioners have a clear idea of all you hope to achieve with the chatbot.
Healthcare practices must thoroughly understand the implications of therapy chatbots inside out and consider all the variables that play a role in adopting healthcare chatbots.

---
At Kommunicate, we are envisioning a world-beating customer support solution to empower the new era of customer support. We would love to have you on board to have a first-hand experience of Kommunicate. You can signup here and start delighting your customers right away.