Last Updated on August 3, 2023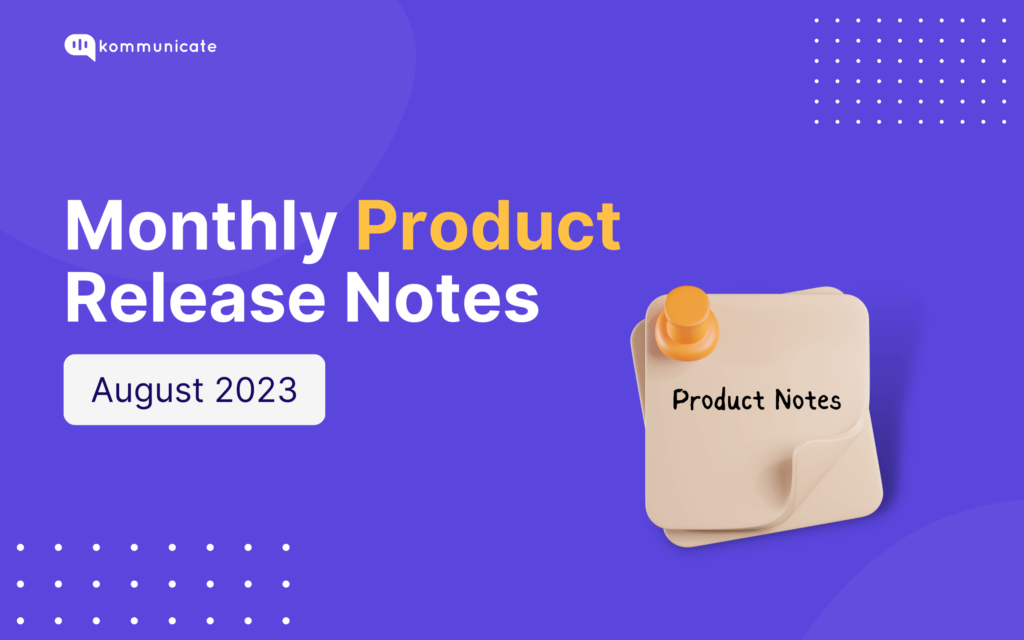 The month of July came along, and our engineers here at Kommunicate did what they always do best – make your chatbot builder even better. Introducing the Document scanner, letting you convert your document into a chatbot. But that is just one of the many achievements.
More details about our major product updates here:
1. Document scanner:
Users can now upload an entire PDF or .doc document and train their Kommunicate chatbot on the document. The chatbot can then give answers to any question available in the document, converting your PDF into a chatbot in a matter of seconds. Our document scanner uses the same underlying technology as OpenAI's ChatGPT. This will ensure that your cusotmers only the most accurate answers.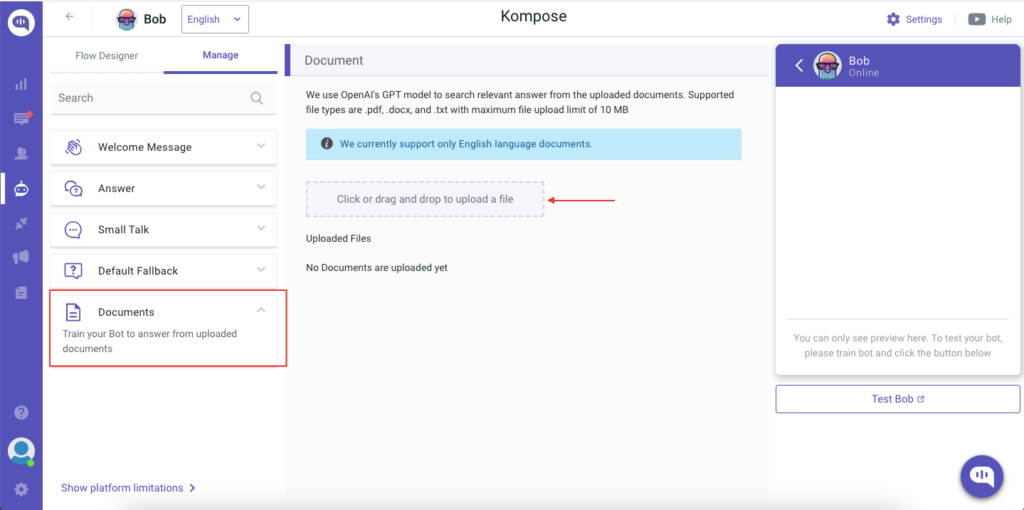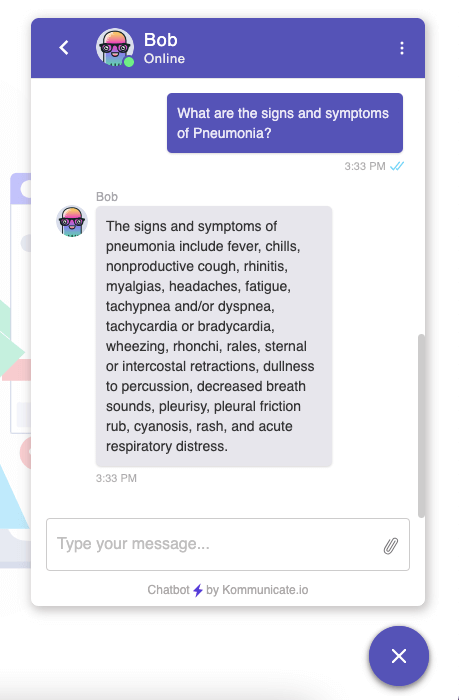 2. Improvements in Flow Designer
Flow designer got a few tweaks in the month of July, including the ability to delete the flow. This feature was on our list of "most requests" by customers.
You can now delete an entire flow, except the Default flow. To delete a flow, simply head on over to the Flow, click on "More Options." Now, hit the "Delete this Flow," button.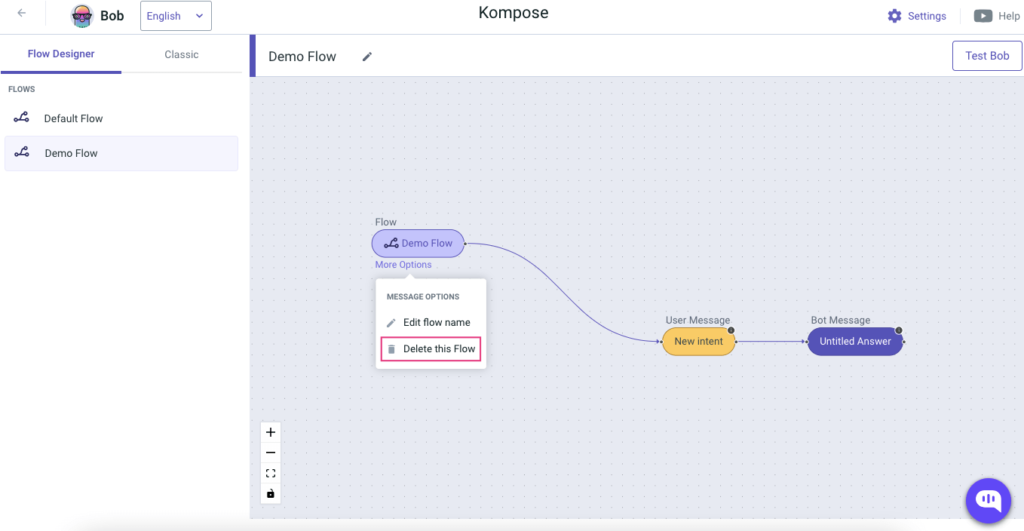 Flow designer update 2- You now have the ability to restart the conversation of the Test bot present at Flow designer.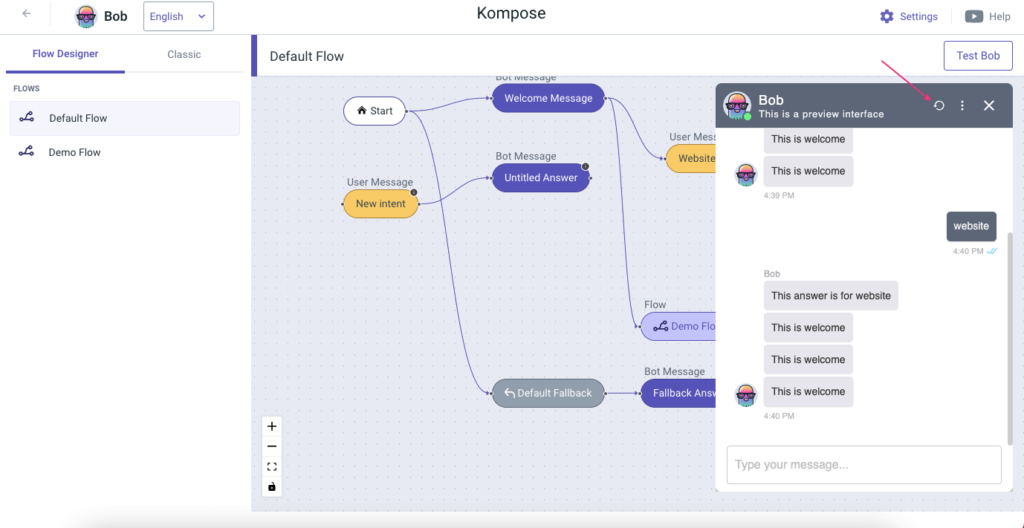 Flow designer update 3 – If you want to test the intent individually, you can do so now. To test an intent, simply click on "More option," present below the intent and then click on "Test bot from here."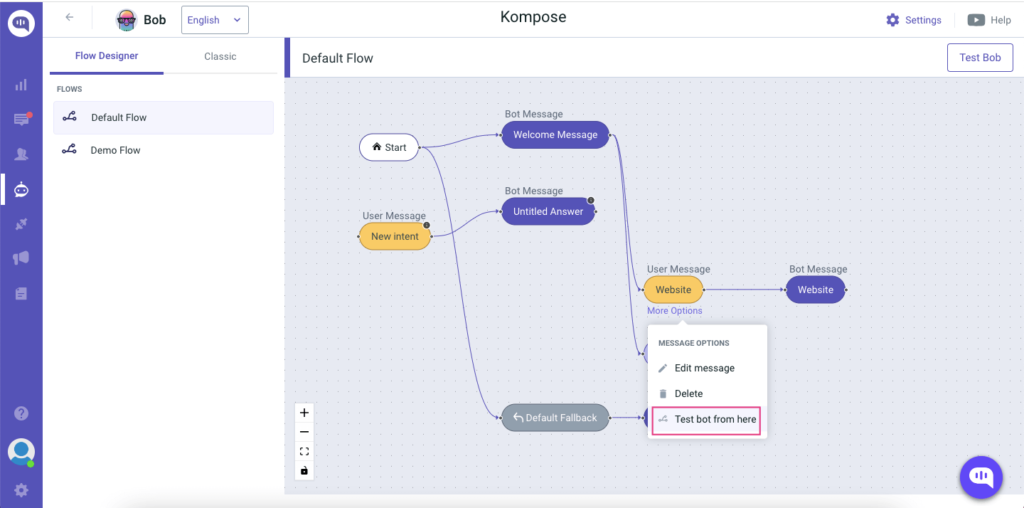 3. Pre-chat Lead collection gets a brand new UI
We have given a fresh new look to the UI of Pre-chat lead collection in Chat widget.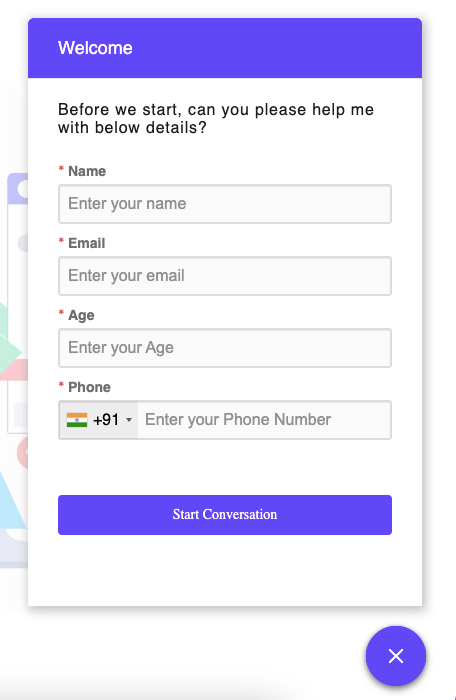 Bug Fixes:
We have fixed the issue where sometimes the "Settings Menu" panel was getting hidden.
Fixed the issue where the Bot was sending random text as a welcome message in Open AI integrated Bot.
Improvements:
The Zendesk FAQ sync in Kompose Bot gets an update. Apart from the original FAQs, we will also sync the FAQs that have been translated over Zendesk.
The Dialogflow integration now allows us to add support for rendering the images, GIFs and Videos on Facebook.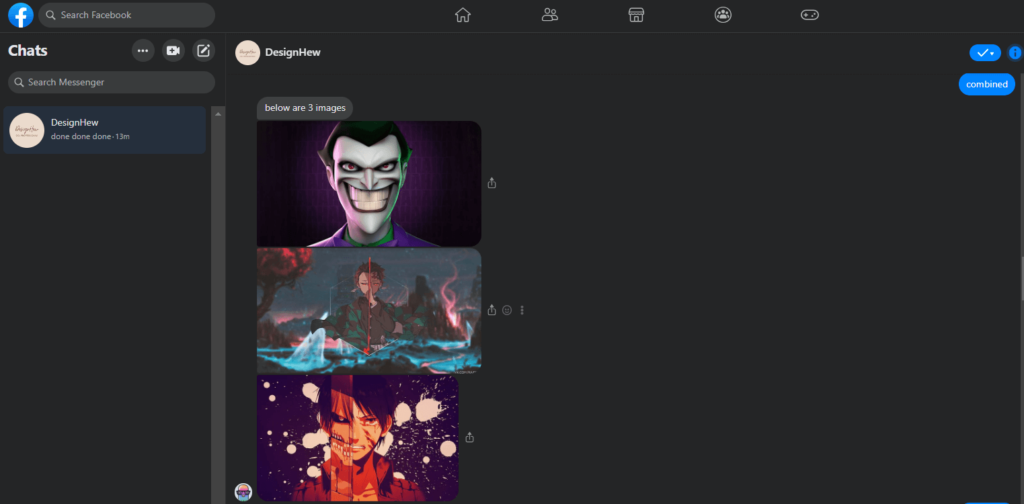 Mobile updates
iOS SDK – 6.9.5
Added feature for sending metadata with origin name, including information on iOS device, facilitating identification of app name and user's device type.
We have Fixed the form submission with empty fields issue.
Added Support to trigger Assignment intent when language selected for Speech to Text.
Fixed SPM build issue due to Dropdown dependency.
The issue where the conversation was restarting through user end via message templates even when the restart conversation button is disabled is fixed.
iOS SDK – 6.9.4
Fixed hideEmptyStateStartNewButtonInConversationList customisation bug.
Added Customisation for Start New Conversation Button on Conversation List Screen.
Fixed last message mismatch in conversation list screen.
Added support for showing typing indicator while bot fetching the response via API.
Android updates:
Android SDK – 2.7.6
Changed default visibility of startNewConversation button.
Away message visibility effects.
Fixed crashes.
---
At Kommunicate, we envision a world-beating customer support solution to empower the new era of customer support. We would love to have you on board to have a first-hand experience of Kommunicate. You can signup here and start delighting your customers right away.