Last Updated on December 27, 2022
"If you are not taking care of your customer, your competitor will." – Bob Hooey
So you have wandered around enough and want a sure-shot way to make your customers happy! This is where reading some best books on customer service can be your savior!
Do you know that a business that isn't taking care of its customers is unintentionally promoting the customer churn rate?
Here's why!
40% of customers cut back on doing business with a brand with poor customer service. On the other hand, 93% of customers stay with a brand with satisfying customer service.
You now know how crucial it is to deliver phenomenal customer service for the development and success of your business.
But how do you do so?
One good way of gaining insights on improving your customer service is by reading industry experts' best customer service books.
How can books help in improving customer service?
Customer service books are comprehensive guides penned by industry experts with the aim of teaching businesses to improve the quality of their customer support.
The best customer service books talk about everything it takes to deliver a better customer experience and build a stellar customer base. As long as you choose the best customer service book, you're sure to get expert insights. Not just another piece of cliche advice.
The benefits of reading the best books on customer service help you get a deep understanding of:
The importance of providing excellent service
Customer needs and expectations
Customer service principles
The various techniques that can be used to improve your service
Different ways to meet customer needs and exceed customer expectations.
Ways to improve your performance
The increasing satisfaction rate among their customers
The different steps involved in providing excellent service and ways to troubleshoot problems that may arise
By understanding the needs and wants of customers, businesses can provide the level of service that their customers might be looking for.
Let's now take a look at the nine best books on customer service that can add to the worth of your business!
1. Uncommon Service: How to Win by Putting Customers at the Core of Your Business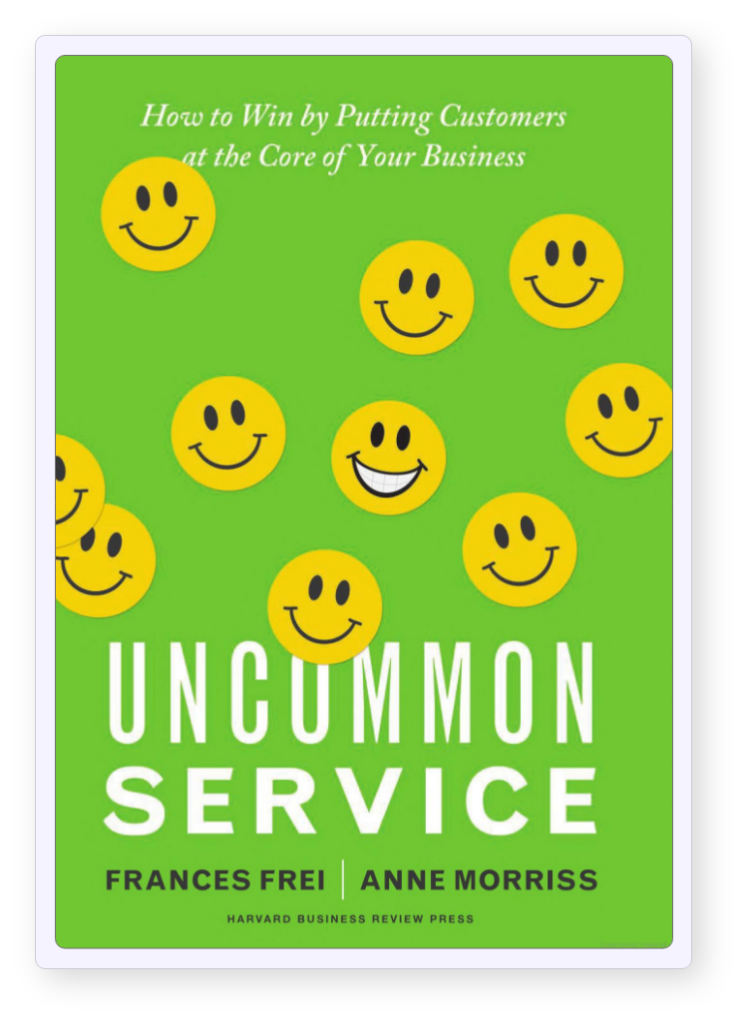 Author: Annie Morriss and Frances X. Frei
Release date: 7th February 2012
It's one of the best books on customer service. Written by Frances Frei and Anne Morriss, it provides a great overview of creating a customer-centric business. The book starts by discussing the importance of customer service and why it's essential for businesses. The author emphasizes that most businesses take customer support operations for granted, whereas it should be kept at the forefront of any business.
The read talks about how functional customer service has become the new norm for getting an edge over your competitors. There's a deep explanation of what matters the most to your customers and how to make them return for more.
Overall, it is the best book for customer service for anyone who wants to learn practical ways to put customers first and amp up the customer service game!
You might also want to read 9 Ways to Deliver Good Customer Service
2. Hug Your Haters: How to Embrace Complaints and Keep Your Customers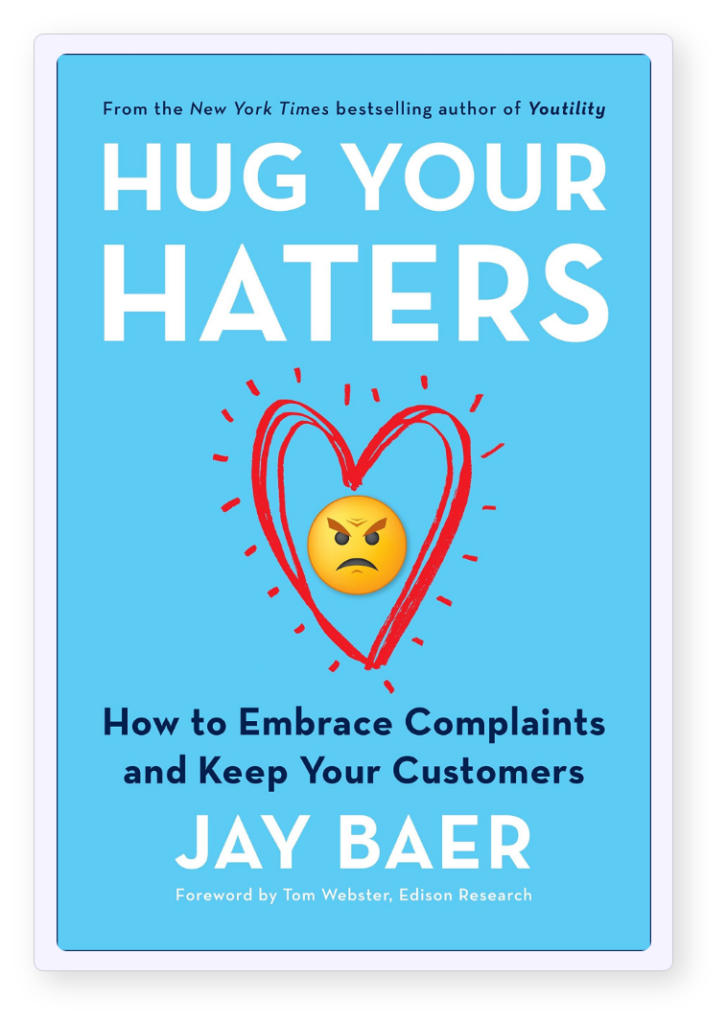 Author: Jay Baer
Release date: 1st March 2016
Jay Baer provides readers with a framework for dealing with customer complaints. He argues that it is hard to get businesses to handle haters the right way. In his opinion, businesses should "hug their haters" by embracing complaints and using them to improve customer satisfaction and build customer loyalty. This best book for customer service addresses how easier it has become for haters to badmouth your business openly.
Baer defines haters into two categories; Offstage haters and Onstage haters. Offstage haters care about getting their issues solved. On the other hand, Onstage haters seek validation of any inadequacy happening.
Baer provides a step-by-step framework in his best book for customer service on how one should react in each of these situations, including tips on listening to customer feedback, the right way to respond effectively, and how to turn a negative customer experience into a positive one.
3. The Thank You Economy
Author: Gary Vaynerchuk
Release date: 8th March 2011
The author, Gary Vaynerchuk, has also contributed to the list of the best books on customer service. He argues that we live in a new era where businesses and customers interact differently. Vaynerchuk states that social media has changed the way we interact with each other and that businesses need to adapt to this new reality.
Also, Vaynerchuk outlines a new and broader approach to business that he calls the "Thank You Economy", where companies focus on providing an outstanding customer experience and showing appreciation for their customers.
Some of the key highlights from this best book for customer service include:
– The importance of providing an outstanding customer experience
– The power of social media in today's world and how you leverage it
– The need for businesses to adapt to the new reality of customer interactions
-Paying attention to what your customers want
– The Thank You Economy approach to business
Also read Omni Channel Customer Service: 5 Critical Best Practices
4. The Customer Rules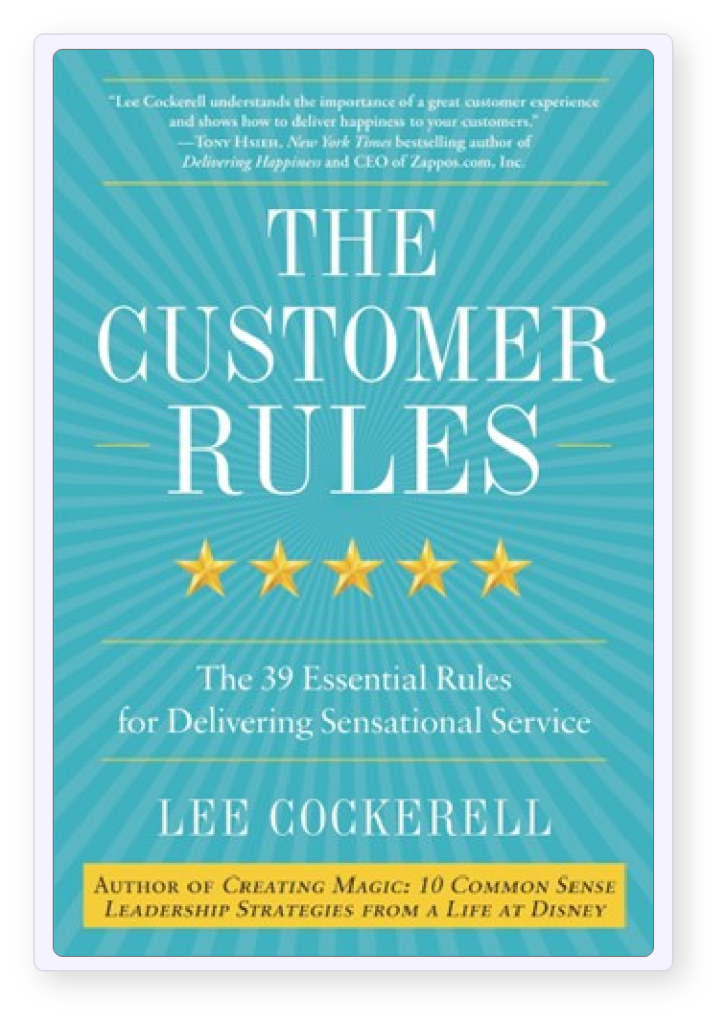 Author: Lee Cockerell
Release date: 1st January 2013
With a set of guidelines and tactics to interact with customers, Lee has divided his best book for customer service into 39 consumable chapters filled with learnings from his 40 years of career in the hospitality niche. Not only does the author share his experience but also explains things from being in the customers' shoes.
Lee understands how the heart of any business lies in its customers. The book talks about everything from acquiring customers to keeping them to delighting them to exceeding their expectations.
This comprehensive and easy read is the best book for customer service for any size of business looking to nurture their customer relationship.
5. The Effortless Experience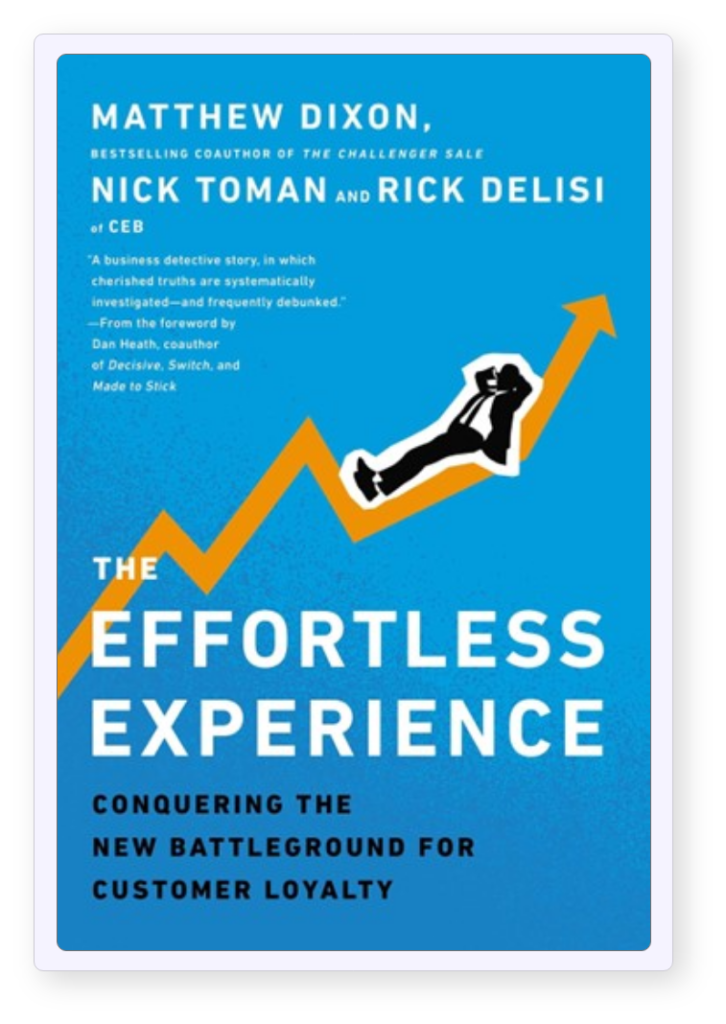 Author: Rick DeLisi, Nick Toman & Mathew Dixon
Release date: 12th September 2013
What makes The Effortless Experience the best book for customer service?
The deep sense that the authors have put in to explain what the customers truly desire and align your customer service with their expectations.
The read argues that your customers don't want great customer service. Instead, they want a seamless experience where they don't need to turn to you repeatedly. Chock full of out-of-the-box ideas, the best-selling authors demonstrate four pillars of customer satisfaction in this book.
Overall, this best book for customer service is an inspiring and thought-provoking read for anyone interested in fine-tuning your customer service and culture.
Another read: Customer Service terms (A-Z)
6. The Ten Principles Behind Great Customer Experiences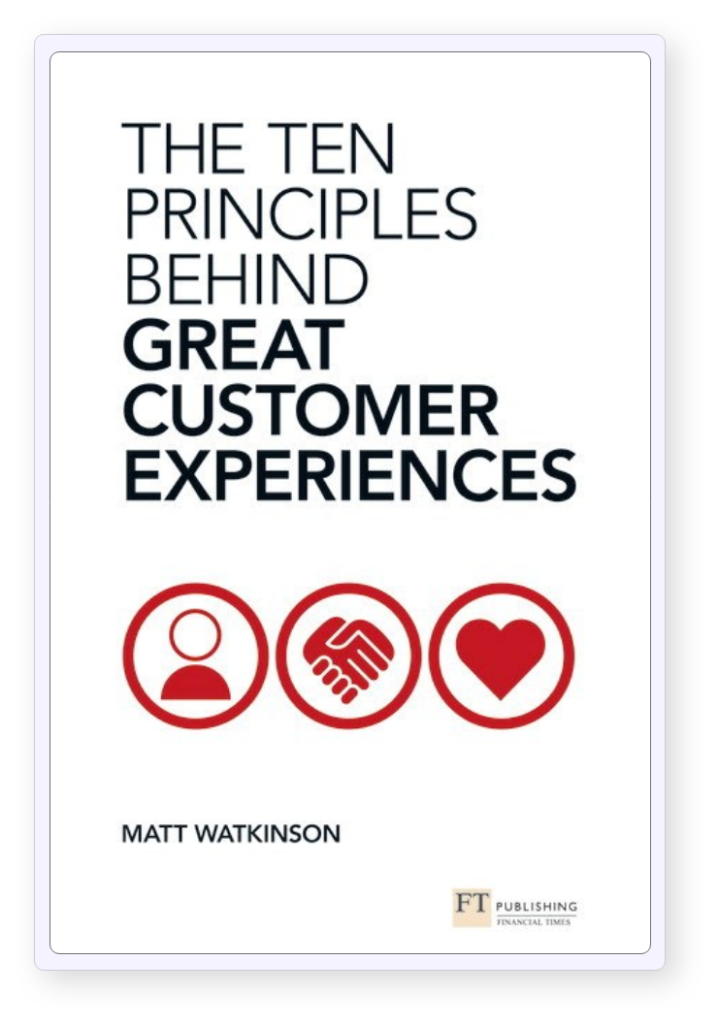 Author: Matt Watkinson
Release date: 13th December 2012
This great work by Matt Watkinson was worthy enough to win two awards for the best book for customer service, including CMI Management Book of the Year 2014 and Innovation & Entrepreneurship Category at the CMI Awards 2014.
The Ten Principles Behind Great Customer Experiences is an essential read with useful information to improve customer experience and business operations.
The ten principles mentioned in this best book for customer service are based on the author's extensive experience in the customer service industry.
Here's a little sneak peek into what's inside:
The importance of always putting the customer first
Why creating a seamless customer experience is vital
Businesses should always strive to exceed customer expectations.
The significance of effective communication with a personal touch
7. Mapping Experiences: A Complete Guide to Customer Alignment Through Journeys, Blueprints, and Diagrams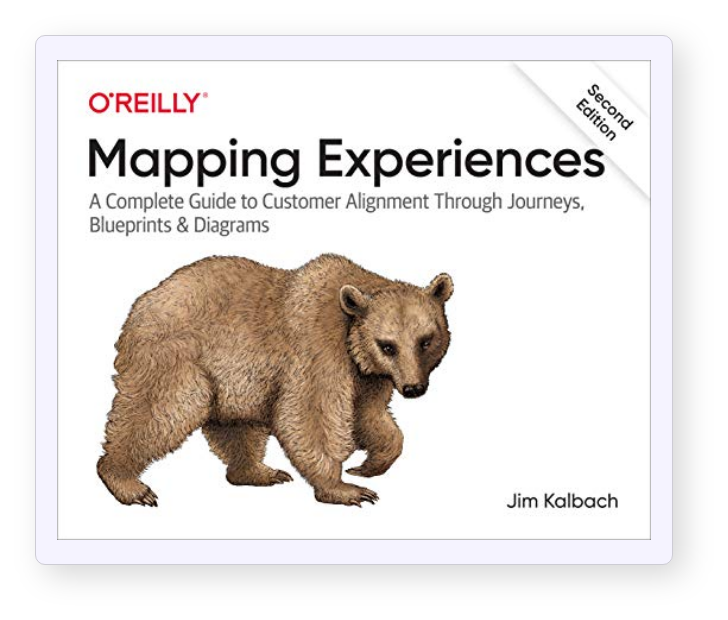 Author: Jim Kalbach
Release date: 13th May 2006
Mapping Experiences is a comprehensive guide to aligning your business with your customers' journeys. When it comes to pinpointing the reality, this is one of the best books on customer service. It states how companies are too busy with their business operations and consider customer service a low-priority task.
The book is packed with actionable advice and real-world examples, making it an essential resource for any type of business to understand its customer experience and anticipate fixes.
It covers everything from creating customer personas and mapping their journeys to designing customer-centric blueprints and diagrams. Whether you're a business owner, a designer, or a customer experience professional, this is the best book for customer service to help you take your business to the next level.
8. Delivering Happiness: A Path To Profits, Passion, Purpose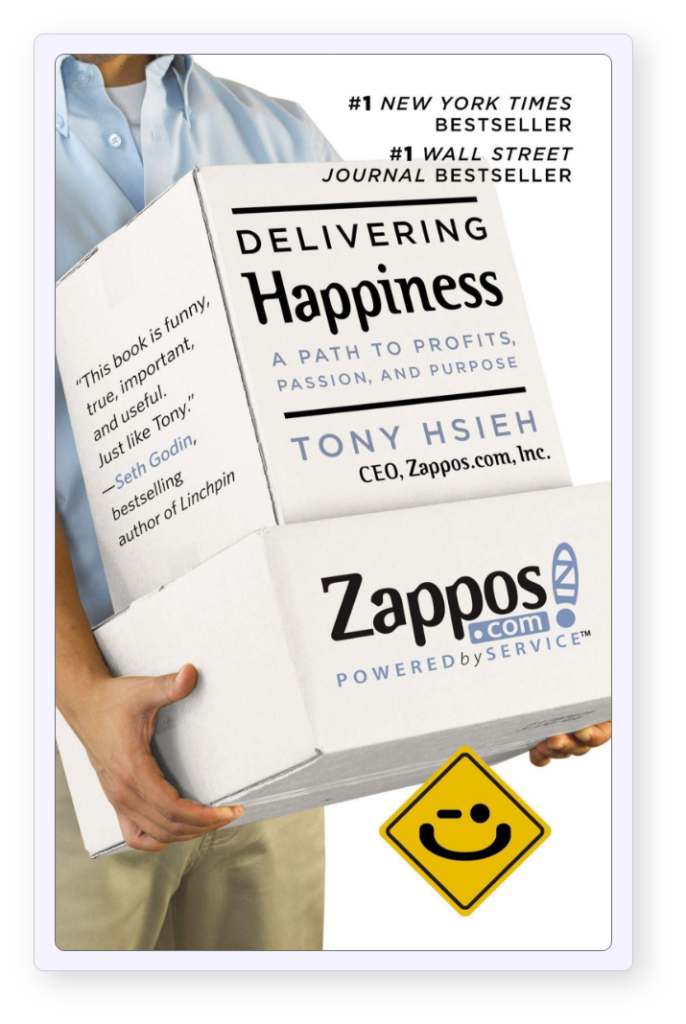 Author: Tony Hsieh
Release date: 7th June 2010
In Delivering Happiness, Tony Hsieh offers a candid, inside look at the founding and early growth of Zappos, the online shoe retailer that has become a billion-dollar businessman by following a customer service-centric model. In one of his best books on customer service, Hsieh provides a behind-the-scenes look at the company's culture, values, and unique customer service approach, which has significantly contributed to its success.
Hsieh further shares his own story and how he has applied the lessons learned from Zappos to his other business ventures.
Hsieh's best books on customer service are a reminder that happy employees lead to happy customers, and profits can be a by-product of doing what you love.
Another read about customer service: How To Hire Customer Support/Service?
9. Amaze Every Customer Every Time: 52 Tools for Delivering the Most Amazing Customer Service on the Planet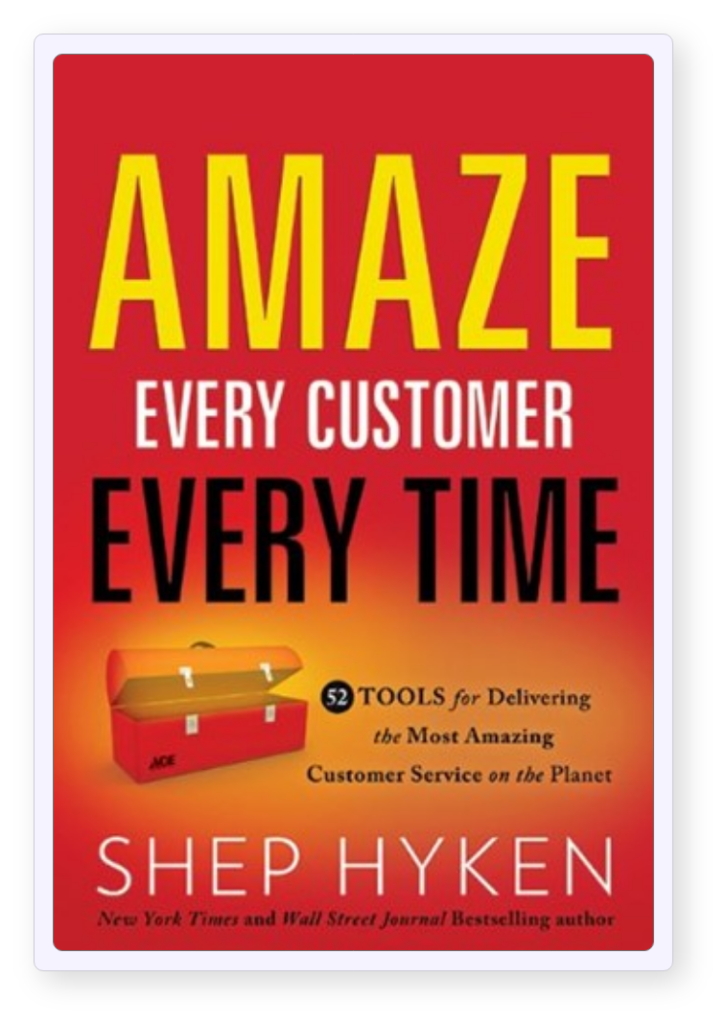 Author: Shep Hyken
Release date: 1st September 2013
Shep Hyken, the famous customer experience specialist, shed light on the fundamental criteria for getting a competitive advantage, offering exceptional customer service through his best book for customer service.
Hyken provides 52 specific tools that companies can utilize to give their best bet to customer service. These tools make it one of the best books on customer service available to professionals.
Some of the tools include:
Creating a customer service vision
Measuring customer satisfaction
Developing customer service standards
Training employees
Creating a customer advisory board
Conducting customer service audits
Using social media to upgrade customer service
The Final word
Getting insights from customer service books will open up more doors of learning for you. To diversify your knowledge in customer service, you must check the best books on customer service.
Out of hundreds, if not thousands, of customer service books available on the internet today, all that glitters is not gold. We've kept the nine best books on customer service in the spotlight. You're free to get the one (or more) that sounds the most interesting to you.
Also, if you continue to buy any of these, we'd love your thoughts!
---
At Kommunicate, we envision a world-beating customer support solution to empower the new era of customer support. We would love to have you on board to have a first-hand experience of Kommunicate. You can signup here and start delighting your customers right away.