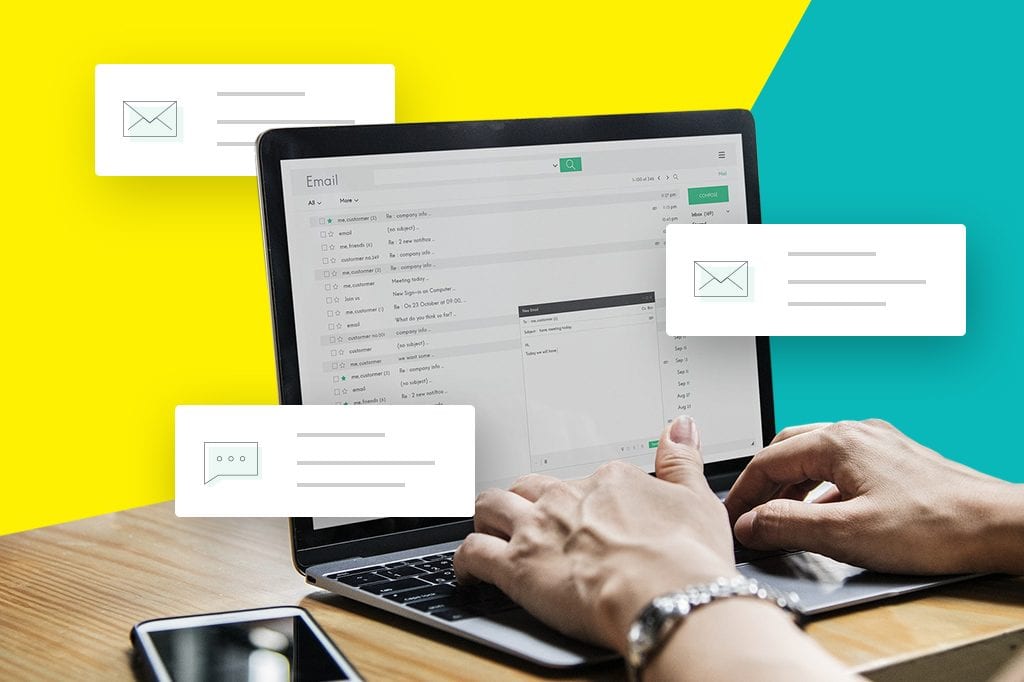 Consumers are overwhelmed with company communications every single day. As a result, businesses and brands need to find ways to foster a much deeper relationship with their customers. There is a dire need to be able to maintain an open communication channel constantly, yet without being invasive.
People all across the world have grown to trust email. This is what makes it such an effective tool for customer-facing teams. It might not be the newest kid on the block, but when used correctly, email can still save the day.
Why should you use email for customer support?
Convenience
Email is one of the most cost-effective tools available! Not only is it not time-consuming, but it is also free! This means that your customer service support team will find it easy to use and manage. On the other hand, your customers can use it to reach out to your team quickly.
What's more, when you use email for your customer service, you will always have a written trace of the communication between your company and customers. In addition to being more convenient, it also means better reliability.
Adds a personal touch to support communication
That being said, convenience should not be the be-all and end-all, especially not when you are dealing with customer support. Using email for customer support goes beyond simply being convenient.
It also lets you personalize your interactions with your customers. By adding a level of personal touch to your communication, you can connect with your target audience faster by sending only relevant messages that show to your customers that you really do care about their best interests.
Where does email support tie into email marketing?
More data means better email support and better marketing
Sending an email with new content on a regular basis plays a key part in any marketing strategy, but the reality is that marketers also suffer from writer's block. They need to get data from somewhere, right?
Luckily, your customer support team has conversations with your actual customers on a daily basis. Therefore, they in fact boast a much better understanding of their real pain points. So, your marketing team can turn to your customer support team who deals with customers round-the-clock for relevant content ideas which they can then link to future customer communication.
Your customer support team can also offer invaluable insight into your typical customer types, placing them in the ideal position to help your marketing team to create more authentic buyer personas. Creating buyer personas is such a key task as it empowers your business to gain a better idea of your customers' real requirements and issues.
Armed with this knowledge, you can then create more effective email marketing campaigns, generate better leads, develop your product more effectively and portray your brand more consistently. So, why not let your marketing team meet with your customer support team or, even better yet, let your marketers listen to a couple of customer calls?
Bonus Read>> Aligning sales, marketing and customer support for revenue growth.
Customer complaints make for great content idea fuel
The reality is that at times your marketing team might have created misleading expectations about your product or service. When this happens, the chances are good that your customers will complain about it to your support team directly. Your support team will be able to inform the marketing team about it so that they can make the necessary changes to their messaging.
Though, customer complaints can also be used for content creation. For example, if your customers often complain about not knowing how to use your product, it might be time to create a tutorial that you can include in your next email campaign.
Perhaps you have noticed a trend that your customers are not utilizing a specific feature of your product? Or, maybe some items from your store never get added to the cart? In this case, you can create a great lookbook or how-to guide.
Ultimately, by analyzing the customer complaints that you have received, you can create better newsletters that actually respond to the real needs of your customers.
Luckily, it is not all doom and gloom (otherwise you business would have had to shut its doors ages ago). Your customer support team knows your customers the best, so they are bound to know about several success stories too.
So, how about featuring a case study that shows how your product has helped a customer in your next newsletter? A customer testimonial that shares how your product or service has saved the day is a great asset. You can use it in your email marketing automation to build trust. You can send it in your welcome email to instigate a sense of trust from the start itself.
Using email for customer loyalty programs
While newsletters, tutorials and how-to guides are great, it is also important that you create some type of customer loyalty program that your customers cannot wait to join. You can, for instance, reward your loyal customers with gifts, discounts or points.
Once you have decided on your reward system, you can use email to respond more efficiently. You can send updates to them about their reward balance or tier status. Then, you can take it one step further and offer your customers product recommendations based on the items that they have recently bought or browsed. Knowing that they are only one purchase away from the next tier could perhaps be just the push that they need to proceed to checkout.
Wrapping up
To this day, email remains a professional, cost-effective tool that customer support and marketing teams have in their arsenal. As it is so convenient and can add just the right touch of personalization. You already know it has become an indispensable tool for any business.
Though, to unlock all the potential that email has to offer, you should set steps in place that will encourage your marketing and customer service teams to work together. Your customer service reps can offer invaluable insight into the issues that your customers are dealing with. Your marketing team can then turn them into great content for the next email campaign. At the end of the day, when your customers believe that you really understand their needs and listen to their problems, they are more likely to become recurring customers. You just have to show them that you want to create and, more importantly, maintain a relationship with them.
---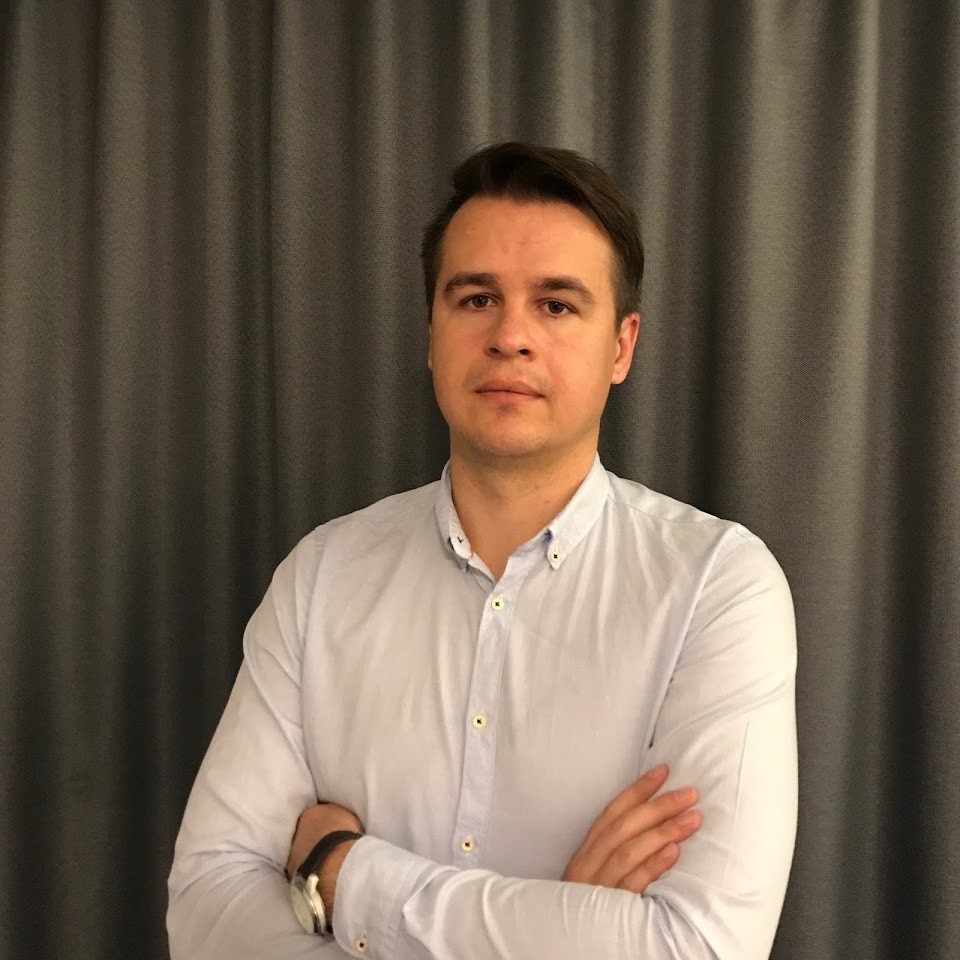 This is a guest post by Evaldas Mockus. Evaldas Mockus is an Experienced Search Engine Optimization Specialist. He has demonstrated history of working in the information technology and Saas companies. Follow on Linkedin.
---
Subscribe here to get the good stuff — we solemnly swear to deliver top of the line, out of the box and super beneficial content to you once a week.
At Kommunicate, we are envisioning a world-beating customer support solution to empower the new era of customer support. We would love to have you onboard to have a first-hand experience of Kommunicate. You can signup here and start delighting your customers right away.