Last Updated on May 28, 2023
Customer support automation was a major challenge, but this was before technology stepped in. A plethora of customer support automation software came into the market in the last decade, and customers were spoilt for choice.
But what happens when you decide to pitch David against Goliath? Does being in the industry for a longer period of time give you an edge over competitors? How do you measure the success of your solution? Number of customers? Market share?
Today, we are pitching our solution, Kommunicate, with FreshDesk, which is the messaging solution from Freshworks. FreshDesk has been in the market for a tad longer than Kommunicate, and, coming from the house of Freshworks, have a huge competitive advantage.
Why do we feel Kommunicate is better than Freshdesk?
We are a simple, yet powerful conversational AI platform, and we believe that is our biggest strength.
1. Simple chatbot builder:
Kompose, Kommunicate's chatbot builder, is one of the easiest to use in the market. In fact, we promise you that even if you are completely new to the world of conversational AI and chatbots, you can be up and running with a chatbot built by Kommunicate in less than 10 minutes.
2. Powerful NLP Engine
Under the hood, a powerful NLP engine powers Kommunicate's chatbots, which our engineers strive to make better with each passing day. Make conversational workflows without any code, and have your chatbot answer in the most natural way possible.
3. Bot to human handoff
We don't like to brag but our bot to human handoff feature is something that most of our customers have fallen in love with. It's not all the time that your chatbot understands your request, or there may be occasions where your customers need to speak to an actual human being. In these situations, a chatbot built using Kommunicate is your best bet.
Before we dive in, here are some of the things you should consider before investing in a customer support solution.
1. Customer's needs
Are you looking for 24/7 support, quick responses, or self -service options? Understanding your needs and expectations will help you shortlist the right solution. As the popular adage goes, "Not all customers are good for business." If the customer support solution provider says their business is a "one-size fits all," it is time to look elsewhere.
2. Cost
Every purchasing decision for your business will have a budget, which is one of the most important factors to consider when you are choosing a solution. Comparing the pricing models of different solutions is one of the most important steps to choosing a customer support automation solution.
3. Data security and privacy
Make sure that the solution you are choosing is compliant with the regulations that protect your customer's sensitive information.
4. Features and functionality offered
Make sure that you explore all the features that the customer support platform offers. This may include features like live chat, ticket management, social media integration, analytics etc. The tools must be tailored to meet your specific needs.
Lets now jump straight into the major feature differences between Kommunicate and FreshDesk Messaging.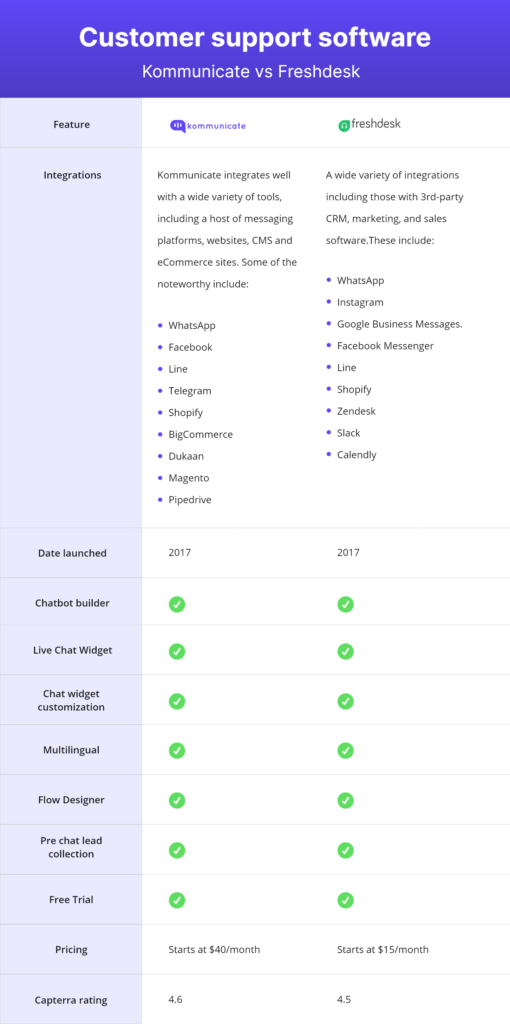 There you have it. An honest comparison of Kommunicate with Freshdesk Messaging. We hope you were able to get a holistic view of both of these tools, and are now ready to choose one for your customer support needs.
P.S: We hope you choose Kommunicate.  🙂
Bonus Section:
What our Customers have to say: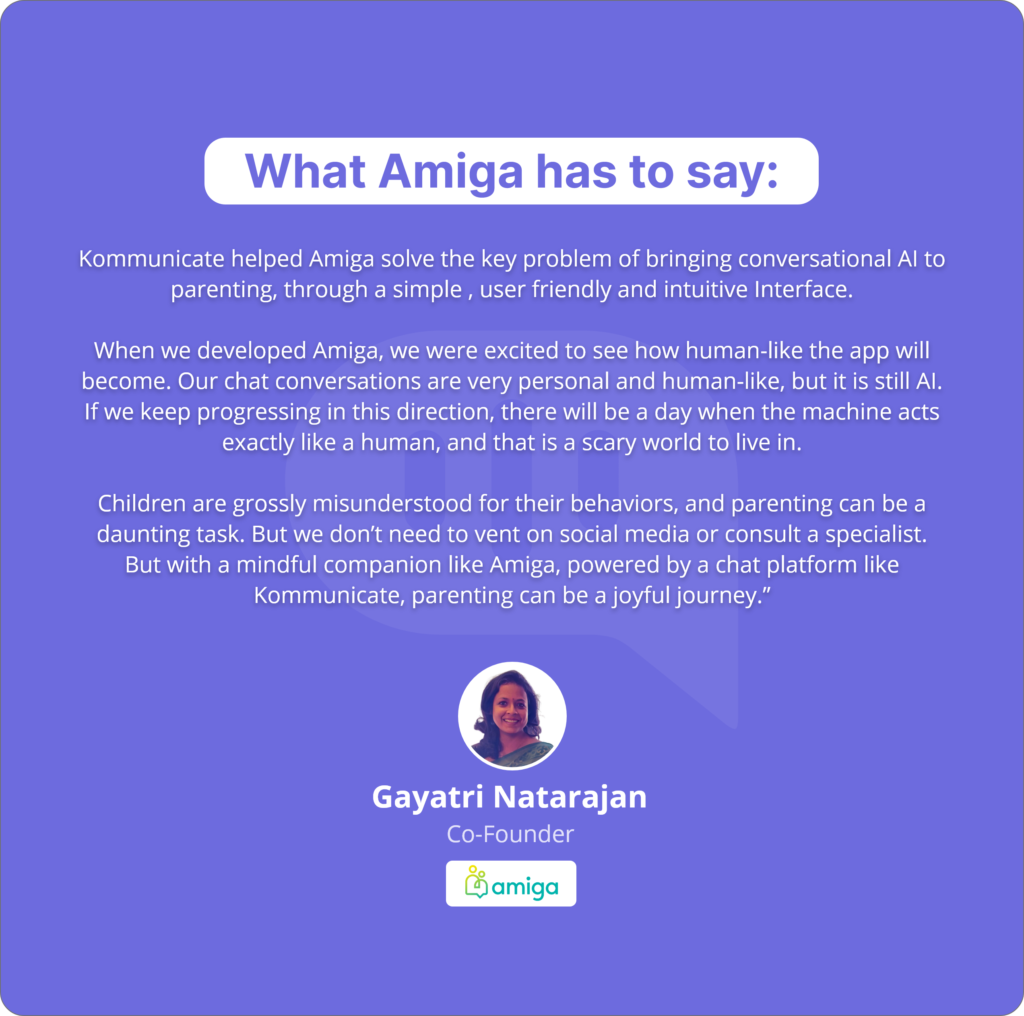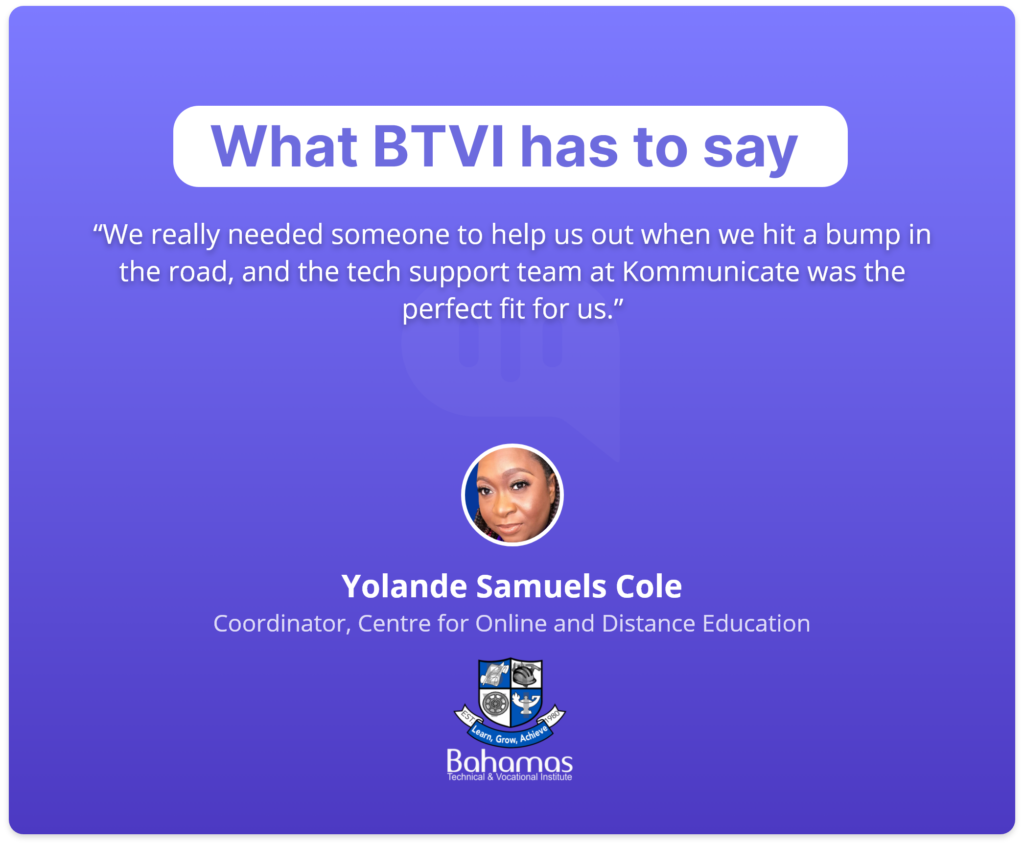 ---
At Kommunicate, we envision a world-beating customer support solution to empower the new era of customer support. We would love to have you on board to have a first-hand experience of Kommunicate. You can signup here and start delighting your customers right away.