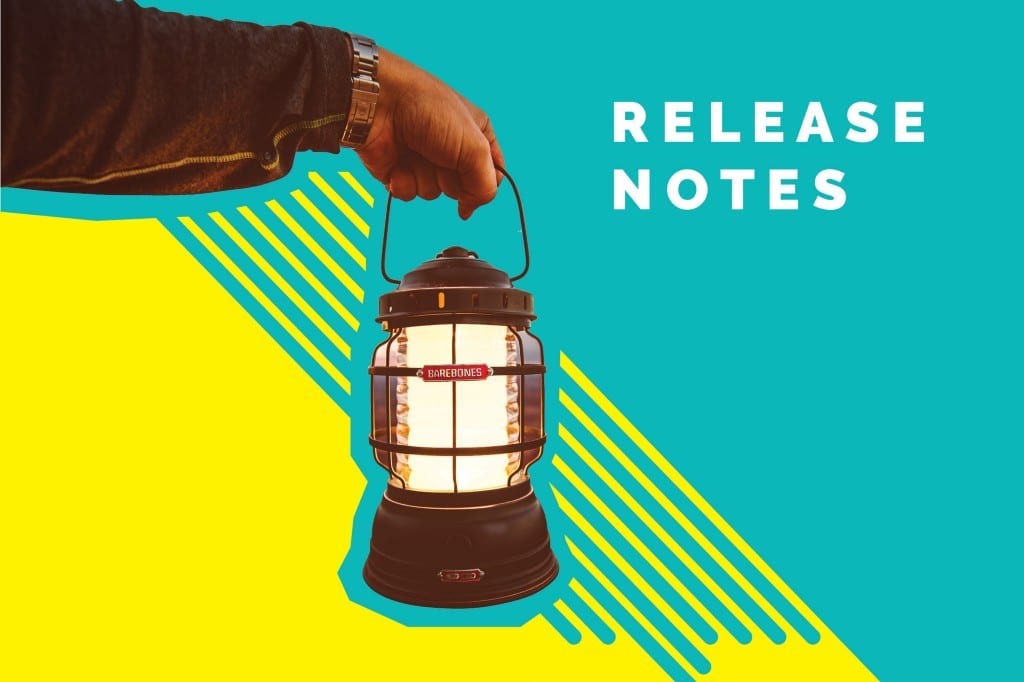 The financial year is over and I get that you were busy in closing your year-end work but the grind continues.
Meanwhile, here at Kommunicate, our product and engineering teams were working in bettering Kommunicate for the new financial year and the years to come after that.
Read along to know more about new features, improvements and bug-fixes in Kommunicate.
For previous version of Kommunicate Product Updates, head here.
Web App
'Close' conversation is now 'Resolve'
We have changed the nomenclature slightly to accommodate a more standard and globally recognized term. To clarify, 'Close' a conversation will now be 'Resolve' a conversation.
Resolve conversation on a click
We have taken out the 'Resolve' button out of conversation state drop down so that you can resolve the conversation on a click of the button.
Moreover, it makes your life simpler by reducing the friction to achieve your goals in customer support- resolving conversations.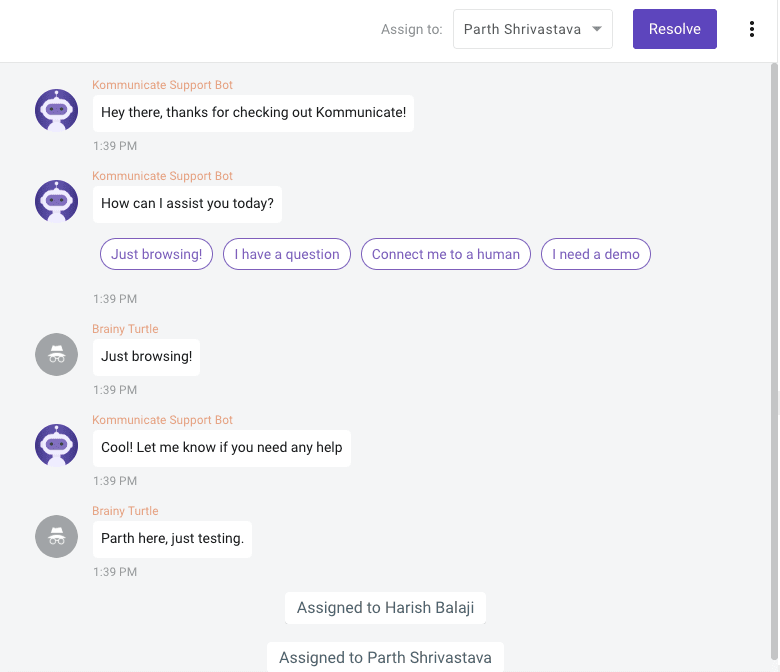 New state for Spam and Duplicate conversations
We have merged Spam and Duplicate conversation state into one and it named Spam/Irrelevant. All the conversations previously marked Spam and Duplicate will be found in this category.
You can mark the conversation Spam/Irrelevant from the menu just beside the 'Resolve' button.
Delete conversations from Kommunicate
You can now delete conversations from Kommunicate Dashboard. Open the menu just beside the 'Resolve' button. Click 'Delete Conversation' to delete that particular conversation from Kommunicate.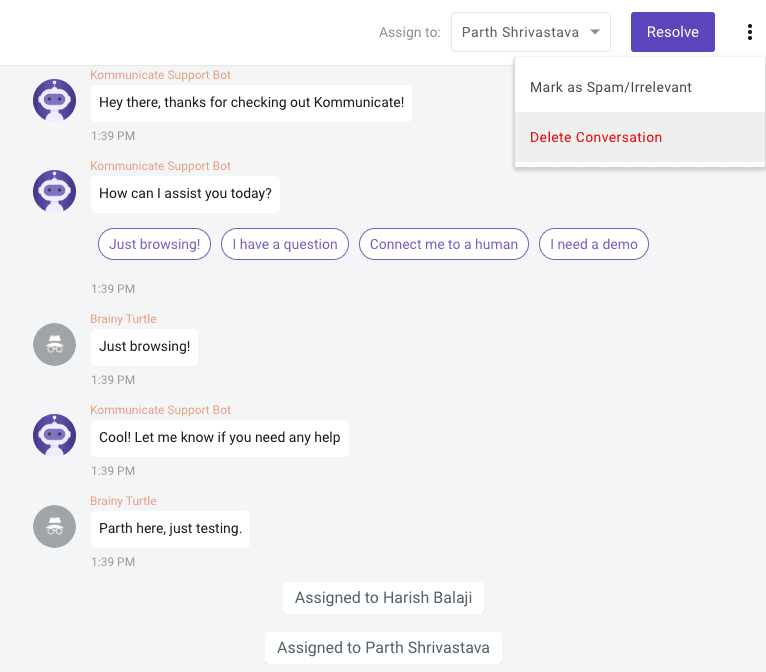 Improvement in message search
We have improved the message search in the conversation section. Now you can search the message content along with email IDs, name, et cetera.
Helpdocs integration to be discontinued soon
We will be stopping support for Helpdocs integration soon to bring more relevant integrations for you. We request you to migrate your FAQs to Kommunicate if you are using the Helpdocs integration.
However, you can use Kommunicate's FAQ section to store your FAQs.
In addition to this, we are releasing Helpcenter by Kommunicate, a knowledge-base recommendation software. Get in touch with us to try out the beta.
Mobile SDKs
iOS SDK

We have updated Kommunicate framework to Swift 4.2.
Added support to show conversation assignee details (name and display image) in the conversation list screen.
Now Online/LastSeen status of the user with whom you are chatting will be shown in the navigation bar.
If you are using Mailbox, email messages will be fully rendered in the chat screen.
Android SDK

We have added the FAQ option in the toolbar. It will open the FAQ screen. You can populate the FAQs in the FAQ section.
You can enable it by setting the below property true in the 'applozic-settings.json' file: "isFaqOptionEnabled": true
Updated Glide to version 4.9.0.
Resolved a bug where in some cases duplicate messages were shown when creating a new conversation.
Fixed some UI issues for pre Lollipop devices.
Also fixed an issue where group name was not showing up in the conversation list screen.
Future tease – Upcoming features in Kommunicate
Here are some of the upcoming features and improvements in Kommunicate that you will certainly love:
Helpcenter – A knowledge-base management software to bring your customer self-serve branch under Kommunicate.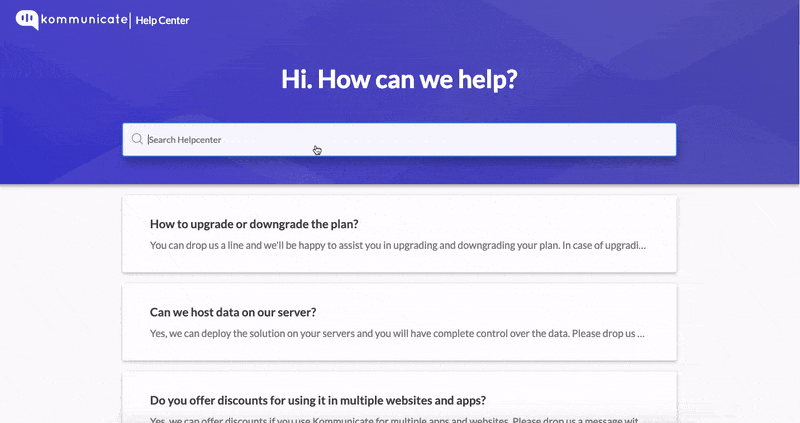 Multilingual Welcome and Away Messages
Event/trigger based automated messages
New and refreshing UI for Mailbox
Tags to organize the conversation around keywords that makes sense to you
That's all for now and do keep an eye on this space for more Product Updates.
---
Subscribe here to get the good stuff — we solemnly swear to deliver top of the line, out of the box and super beneficial content to you once a week.
At Kommunicate, we are envisioning a world-beating customer support solution to empower the new era of customer support. We would love to have you on board to have a first-hand experience of Kommunicate. You can signup here and start delighting your customers right away.