Last Updated on July 8, 2022
In the month of May, your favourite chatbot builder just got a tad more exciting , and we can't wait to show you what we have in store for you.
1. Language option for Dialogflow CX:
Language options are now added for Dialogflow users. Choose from a list of more than 50 languages and make your bot go global.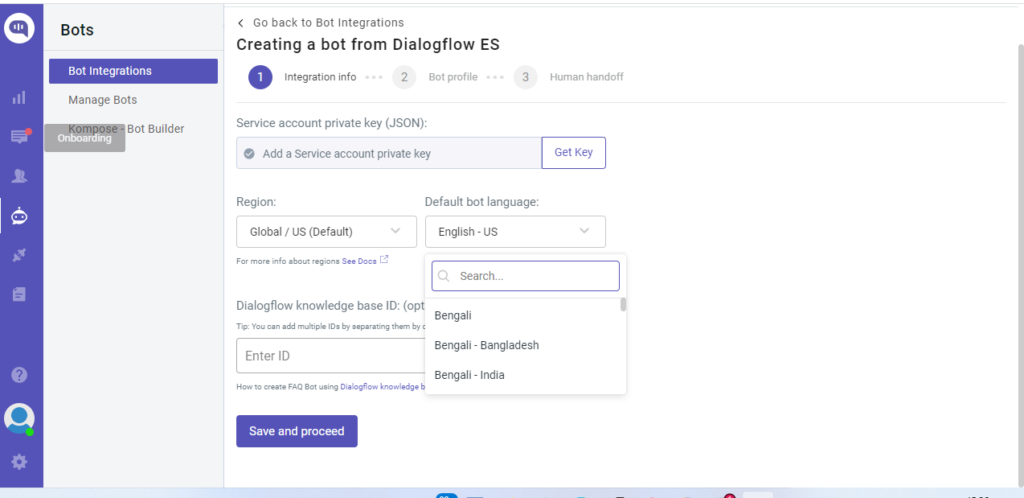 2. Free Plan for Shopify:
Good news for our Shopify Merchants. We've released a new free plan for our Shopify merchants. So, Start your E-Commerce website now, and pick a plan later; Ideal for new eCommerce businesses.
The free plan gives you access to :
300 chatbots / month.
Integrations with websites and web apps.
Ability to build bots using Kommunicate's own Kompose bot builder, or Amazon Lex, Dialog Flow EX and CX, and IBM Watson.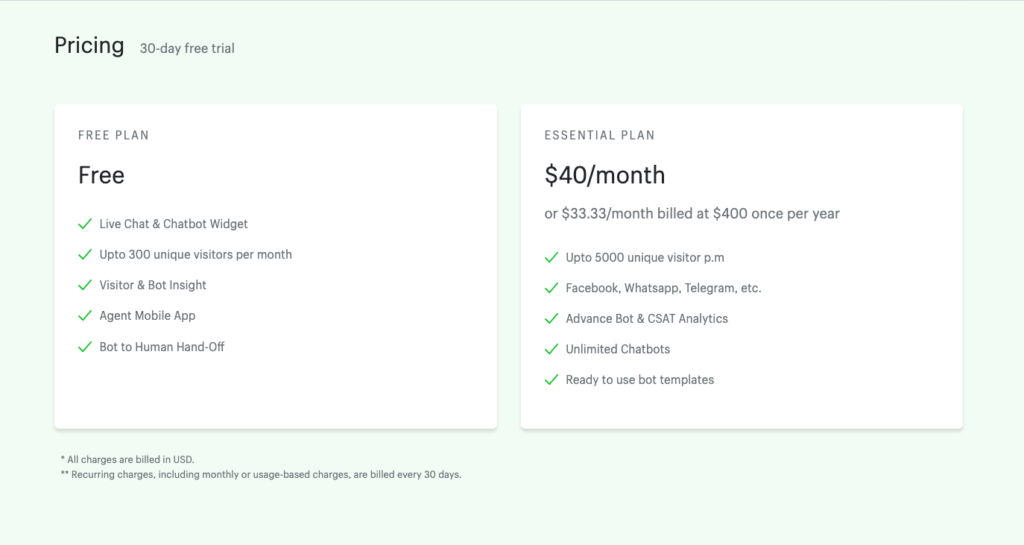 3. Custom Metabase Report
You can now have your custom report configured on your dashboard for ex "No. of new users", "No of total users" etc. These Metabase reports can be added with minimum to no turn around time. Please get in touch with Kommunicate via email or support for the same.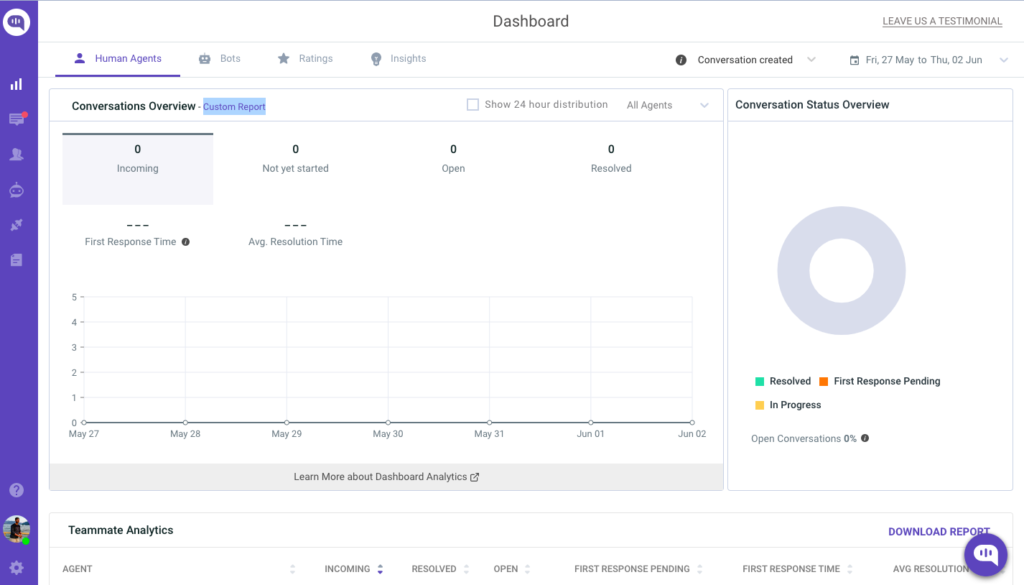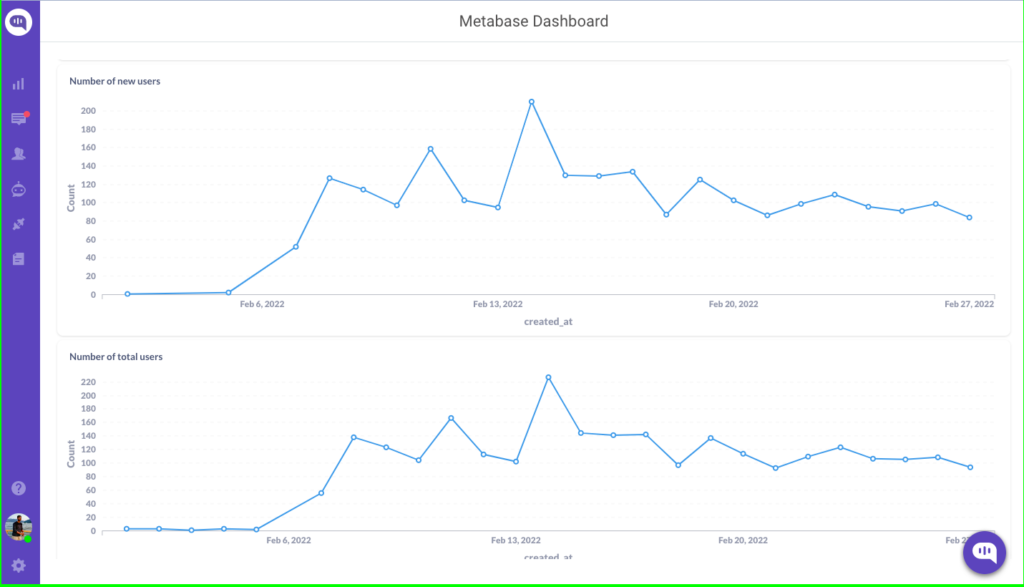 Android SDK
We've released a new version of Kommunicate Android SDK(2.4.0):
Added support for postBackToKommunicate Rich message payload
Added fix for postBackToBotPlatform Rich Message payload. Look at rich message documentation for more details.
Added localisation support for hint on Chat Text Bar
Bug fixes and optimization
Flutter SDK
We've released a new version of Kommunicate Flutter SDK(1.4.6)
Upgraded the Android SDK version to 2.4.0
Updates in iOS Agent App (3.12.2)
Improved the Agent online/offline status flow
Added a feature of conversation assignment restriction(for operator) as per the dashboard settings.