Last Updated on September 7, 2023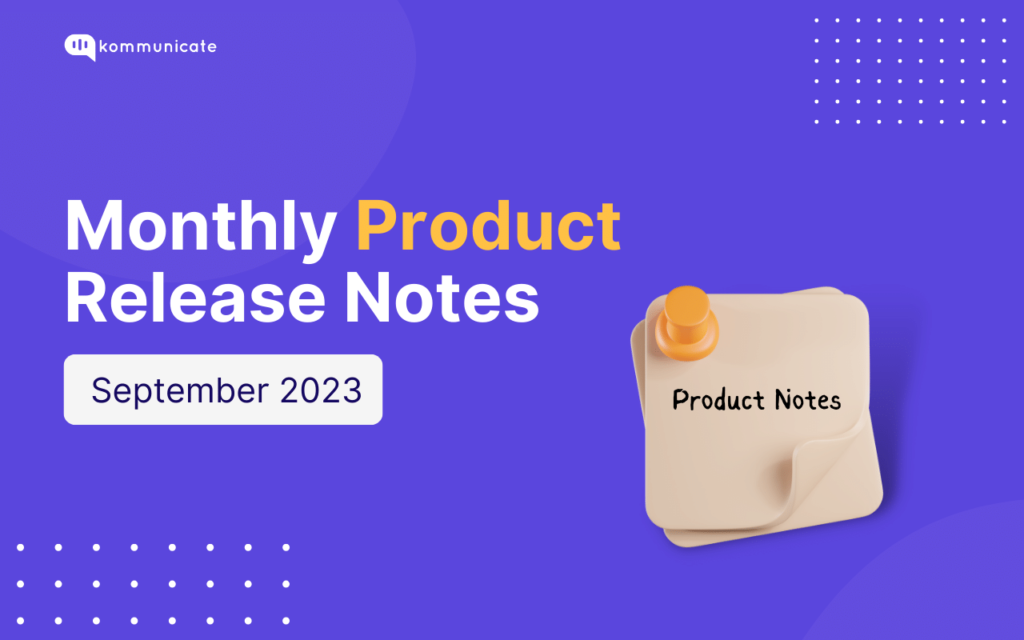 The month of August chugged along, and we were busy bees here at Kommunicate, packing our bags and preparing to move to our brand new office space in the heart of Koramangala, Bangalore. But we did more than just move our stuff to a different location. We made bold moves in the product, and we are listing them down here.
Here are the major product updates from last month:
1. Improvements to Kompose:
Inside the Kompose Bot Builder page, you can see both the preview for both the uploaded images and the images you upload using a URL.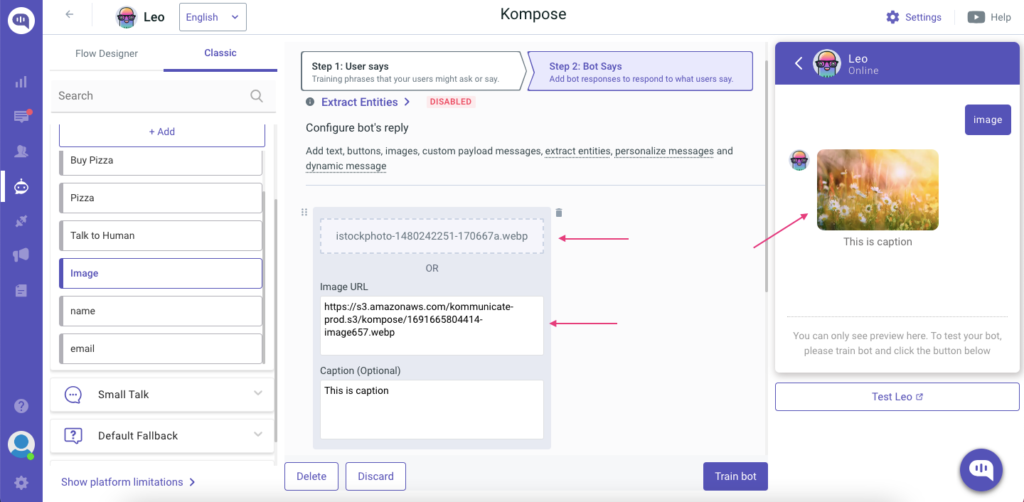 Also, you can close the User Message modal or the Bot Message modal by clicking outside the modal after saving it. If you don't save it, you will see an error message.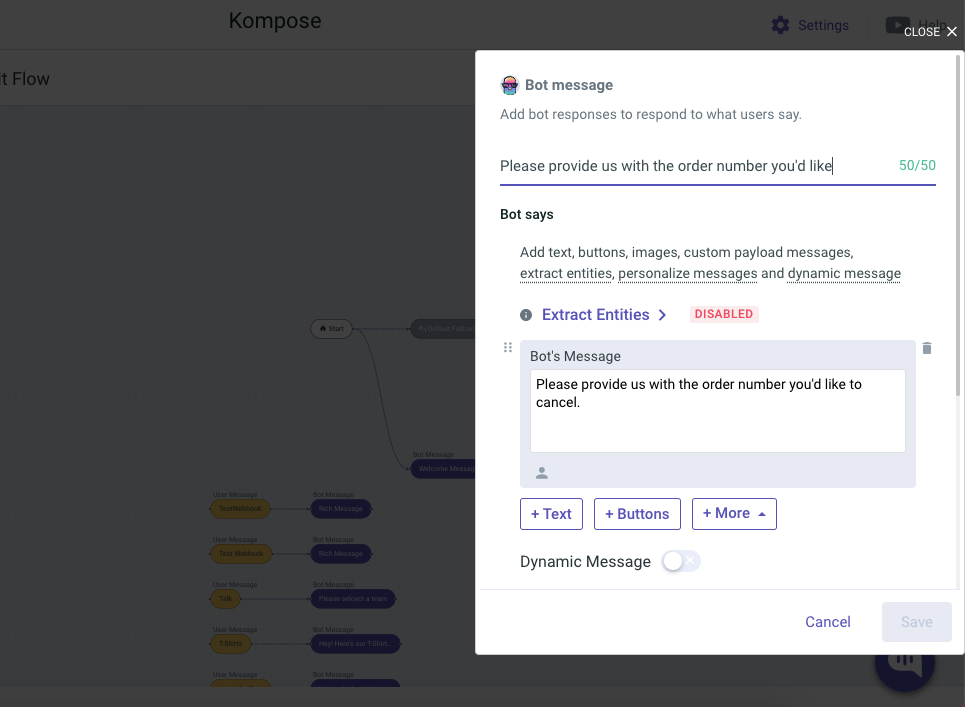 2. Improvements to Campaign Messaging feature:
Added a "Platform" column and instructions along with the Doc Page link on the Campaign Message page. We have also changed the text "Write message" to "Select Template".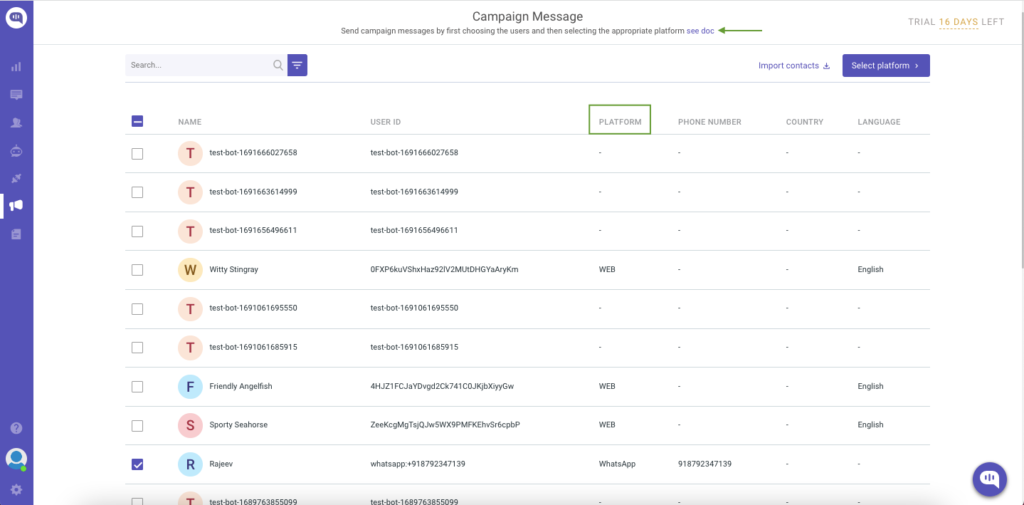 We have added a "Select All" button on the Users page, which will select all the users on that particular page.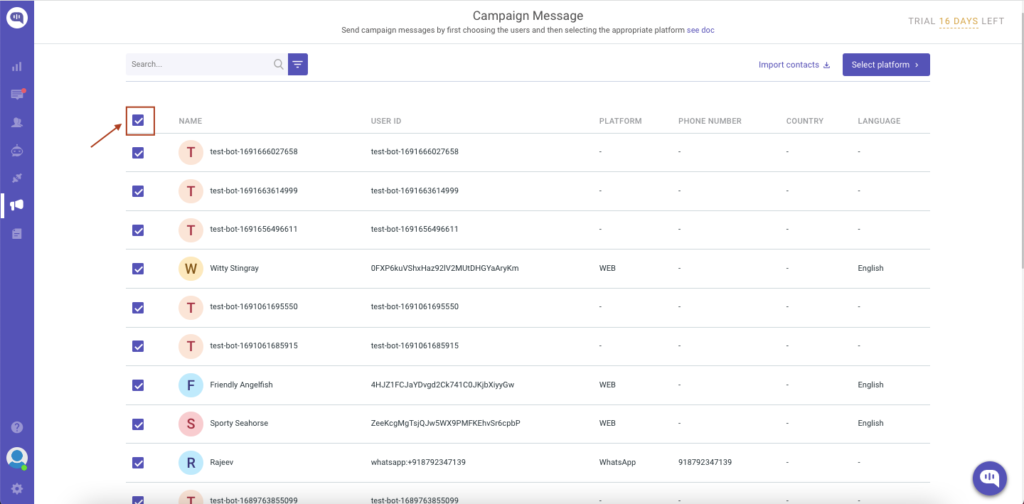 From our Engineer's Garage:
We have something exciting cooking in our Engineer's garage, and it has to do something with Generative AI and ChatGPT. To get a sneak peek, head on over to our Generative AI page.
Bug Fixes
Fixed the issue to show the images and it's captions if the images are rendered using custom payload in Kompose
There was an issue related to Custom Input field Rich message, where the Pseudonym was getting displayed in place of the name entered. We have fixed it.
We have fixed the issue where Dashboard was crashing while updating the Custom Payload in Bot Says
Fixed the issues related to Flow designer edges which were still showing after deleting the user message
We have fixed the Dashboard crashing issue for Shopify billing
There was an issue where Analytics shows you select incorrect FRT and ART data when 'All Humans' or 'All Bots' and 'All' options for the same date range. We have deployed a fix to this.
Cleared the issues where importing csv file without format giving successful response in Campaign Message page
Fixed the issue related to user search not working.
Mobile updates
Android SDK
2.7.8

Fixed dropdown list of spinner in form type rich message clashing with the spinner layout – bug.
Added customization to center toolbar title and left align message templates – customization

2.7.9

Fixed getting duplicate data on conversation list when using latest SDK – bug
iOS SDK
6.9.7

Improved UI of multiple language selection & make it similar to Android – improvement
6.9.8

We have fixed keyboard overlapping in the Rating Screen. – bug
Fixed Away Message & Rating message overlapping – bug
6.9.9

Fixed upload attachments not opened in dashboard issue – bug
Added Support for GIF support from sdk. Now users can send gif as a reaction to anything.
Updated the minimum iOS requirement version to iOS 13 to use this SDK.
---
At Kommunicate, we envision a world-beating customer support solution to empower the new era of customer support. We would love to have you on board to have a first-hand experience of Kommunicate. You can signup here and start delighting your customers right away.