Last Updated on September 7, 2023
If your business website is built with WordPress, you will need the help of a few essential WordPress e-commerce plugins to expand your enterprise. One of the major advantages of WordPress is the sheer volume of WordPress plugins (58,000 plugins) that help boost site functionality. WordPress enables you to scale your business with the help of its extensions which may need to be upgraded to the premium version.
Such a large number of plugins aim to fulfill every need of the WordPress user. On the flip side, however, finding the plugin that's just right for your growing business online becomes a daunting task. One significant way to narrow down your choices and select the right plugin is to evaluate the popularity of the plugin.
The questions you would need to ask are:
Does the plug-in have a large number of 4-5 star reviews?
Does it have more active installations than other ones with similar functionality?
You will also need to check whether the plug-in developers are responsive to hacking attempts. You should also check whether the developers progressively improve the plugin security. Another issue is compatibility across various platforms.
1. BigCommerce ( Online Store )
BigCommerce has been an established player in e-commerce since 2009 and is highly compatible with WordPress. The Bigcommerce WordPress plugin turns your WordPress website into an e-commerce store with various features. The features include product catalogs, payment gateways, multi-channel selling, and more. Advanced features such as global payment getaways, shipping calculations, complex catalog support, and centralized channel management come out-of-the-box.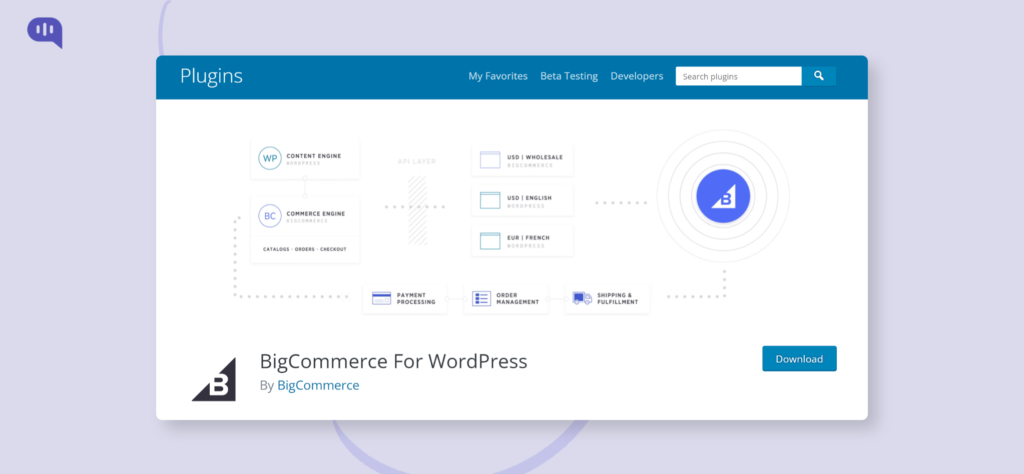 BigCommerce comes with Accelerated Mobile Pages (AMP) support, ensuring that your site loads fast on mobile devices. Payment Compliance Industry (PCI) support ensures necessary compliance along with over 65 payment gateways for your customers to choose from. BigCommerce's control panel lets you sell across several marketplaces simultaneously, from Facebook and Instagram to Amazon and eBay. This plugin also works with any WordPress theme as long as you make certain modifications for a perfect fit.
You might also want to go through 25 Best Online Selling Sites to Sell Online in 2023
2. Woocommerce (Online Store)
Just like Bigcommerce, this WordPress e-commerce Plugin transforms your WordPress website into an e-commerce store. Woocommerce has its strengths in creating inviting online stores that fit the brand image and industry perfectly. When it comes to online stores, this is one of the best WordPress e-commerce Plugins available.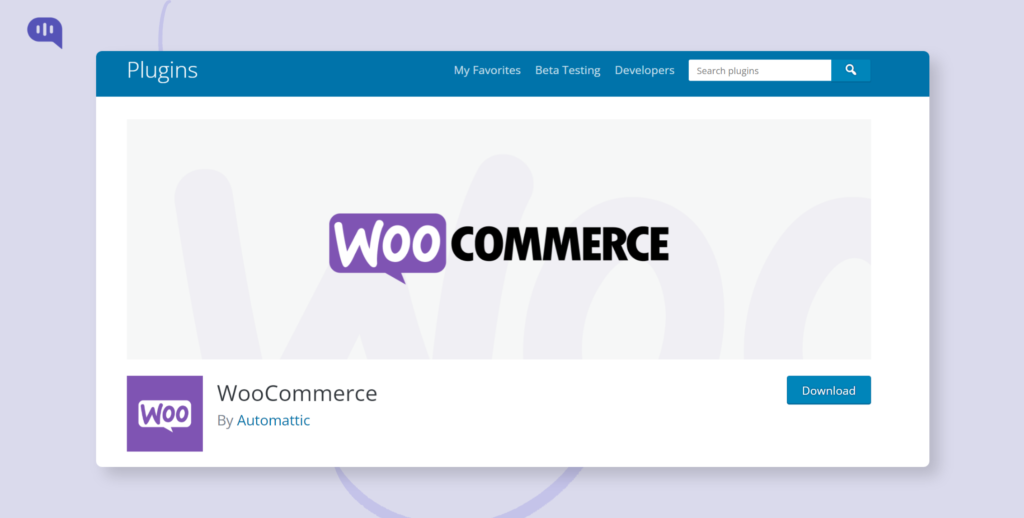 It enables you to customize product pages using modular product blocks within minutes. Touted as a scalable platform, it provides flexibility for high-volume stores. Woocommerce also provides global payment support with over 100 payment gateways, including PayPal, Square, and Stripe.
You can use the central admin dashboard here to monitor your store on the go with relevant and actionable performance metrics.
You might also want to read How to Create a Chatbot in Woocommerce
3. WPeasycart (Online Store)
If you are looking for a WordPress e-commerce Plugin with a freemium model for building your store, look no further! WPeasycart can be installed on new or pre-existing websites to provide a fast online store within minutes.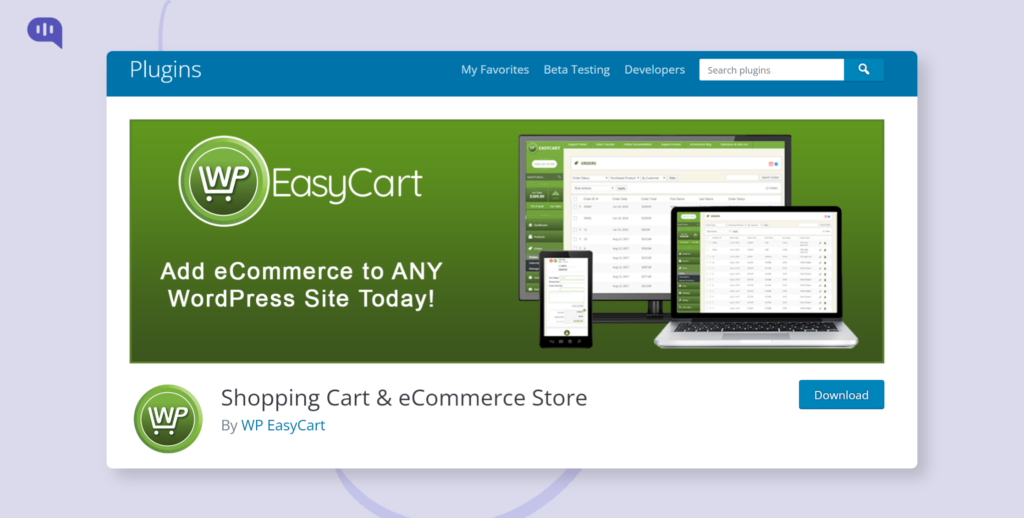 You can sell anything from retail products to services, gift cards, subscriptions, digital downloads, and more as an online retailer. Also, sell products on social media using the Facebook and Instagram premium extensions. There are also over 30 payment gateways that are Strong Customer Authentication (SCA) compliant. There are also GDPR-compliant options that you can leverage to make things easier for your customers.
4. ShopWP (Online Store)
One of the most efficient WordPress e-commerce Plugins for all of you looking to sell Shopify products on your WordPress site is ShopWP. There are great layouts that your can use for your complete storefront or even just a landing page. You will have the option of guiding your customers to the Shopify checkout or letting them add products to the built-in ShopWP cart.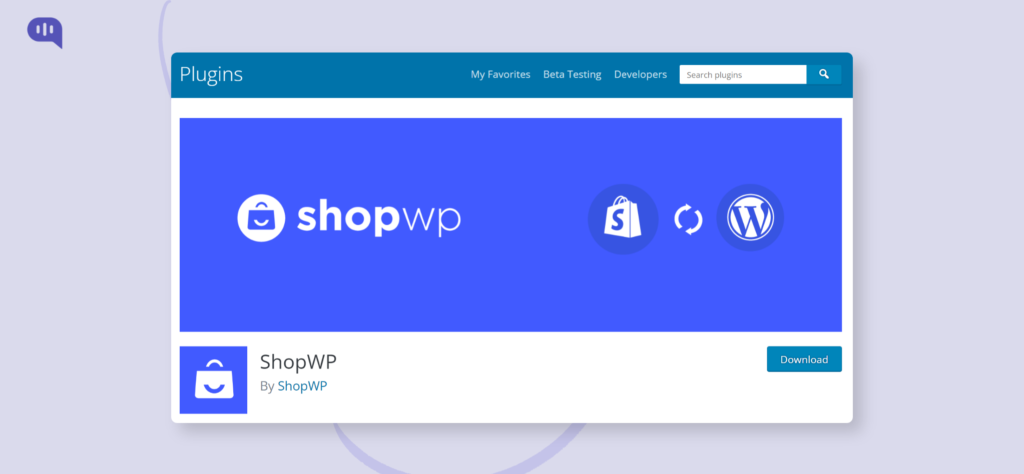 Some of the major features this plugin has to offer include buy buttons that are easy to use. Also available are various shortcodes for product display, and a built-in cart experience in the free version. The Pro version offers more in terms of product display and direct checkout features. There's also the option of selling subscription products via the Recharge extension and button variants instead of dropdowns.
5. HubSpot (CRM)
HubSpot is a name synonymous with CRM for quite some time now. It only makes sense that they offer one of the best WordPress e-commerce Plugins for all your customer service, sales, and marketing needs.
HubSpot lets you grow your business by building long-lasting relationships with your customers and prospects. You can use this plugin to engage site visitors with chatbots and live chat, CRM-powered contact management, and engaging email marketing campaigns.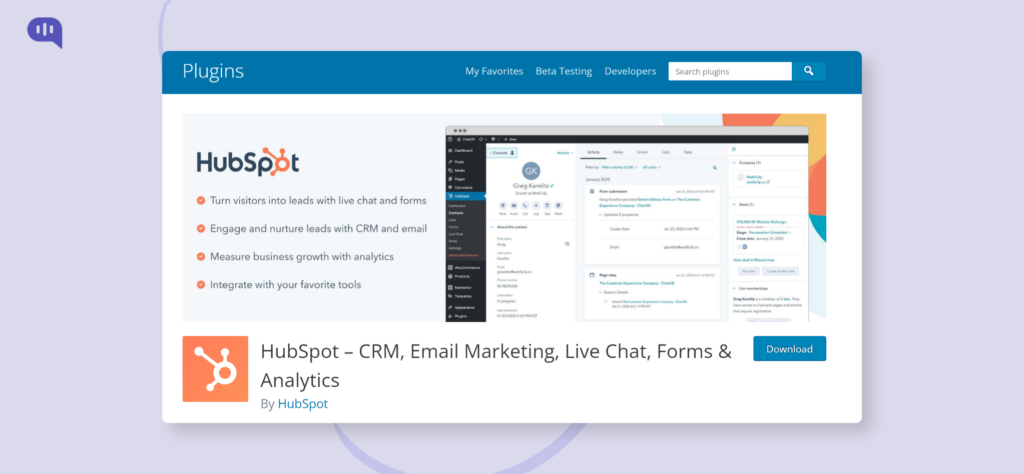 Here is a quick summary of what this WordPress e-commerce Plugin has to offer:
Building a rapport with your customers with chatbots and live chat that provides real-time engagement.
Lead capture through the creation of custom forms along with the option of linking existing forms in your online store. All of which can be done in minutes.
Lead nurturing through nurture campaigns that include automated email marketing campaigns and periodical newsletters
Monitoring store health through a consolidated analytics dashboard
Page views, previous conversations, and more can be monitored from a single point of view using this CRM plugin
6. WPERP (ERP)
When running an online store and scaling, you need a reliable ERP (Enterprise Resource Planning) tool. WPERP is one such tool in the form of a WordPress e-commerce Plugin with robust information storage and a system of record.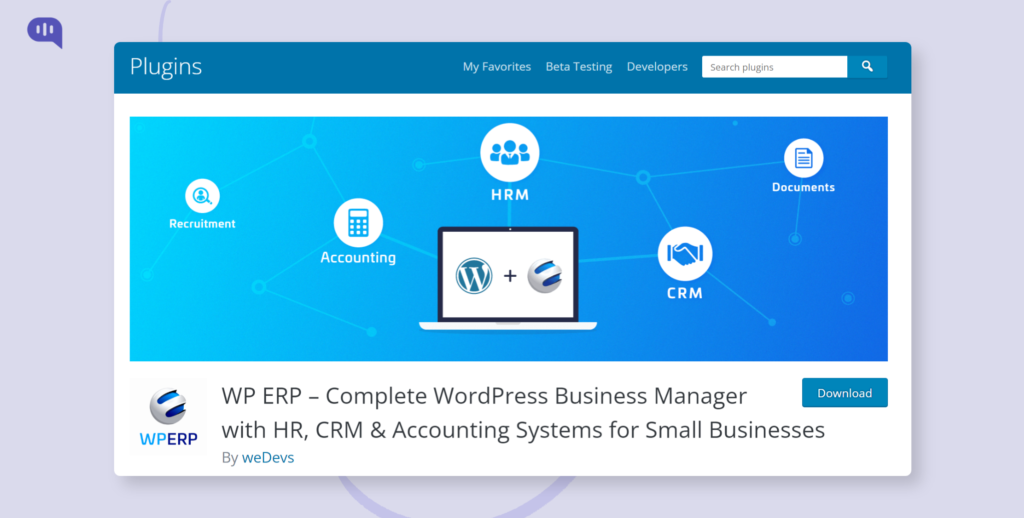 It comes with three pre-built core modules of HR Management, CRM, and Accounting systems. The interface is simple and intuitive, letting you track the financial aspects of your business. It also comes with lead conversion features and an HR system to suit the needs of any online business. The main function of this plugin is in accounting and bookkeeping.
Its features include:
Summary and tracking of expenses and income
Extensive reporting ranging from balance sheets and income statements to ledger reports and sales tax reports
Vendor payment management
Creation and maintenance of bank accounts
Creation of tax categories and tax rates needed for invoices
7. Stylish cost calculator (cost estimation and invoicing)
An online store relies on accurate price estimations for the products and services sold, along with efficient and detailed invoices. With a Stylish cost calculator, you get just that, with the possibility of leveraging quote requests into lead-generation vehicles.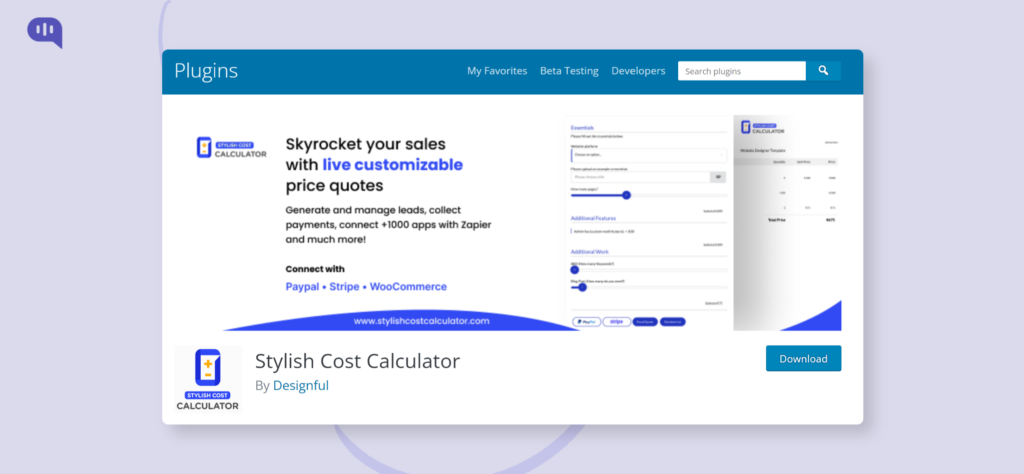 Using this WordPress e-commerce Plugin, you can create a no-code instant quote on your website. You can also collect customer information and implement the same in marketing activities. It enables customers to receive customized quotes for products and services based on the unique information they enter. With itemized invoices, automatic currency conversion, and custom form builder features, pricing your products globally will become a simple task at best.
8. Sucuri security WP plugin (WP website security)
Your online store is the heart of your business operations and must be protected from cyber attacks that may harm your enterprise. This is where Sucuri Security is needed, a free plugin built to defend your WordPress site from intrusion attempts, malware, and other threats online.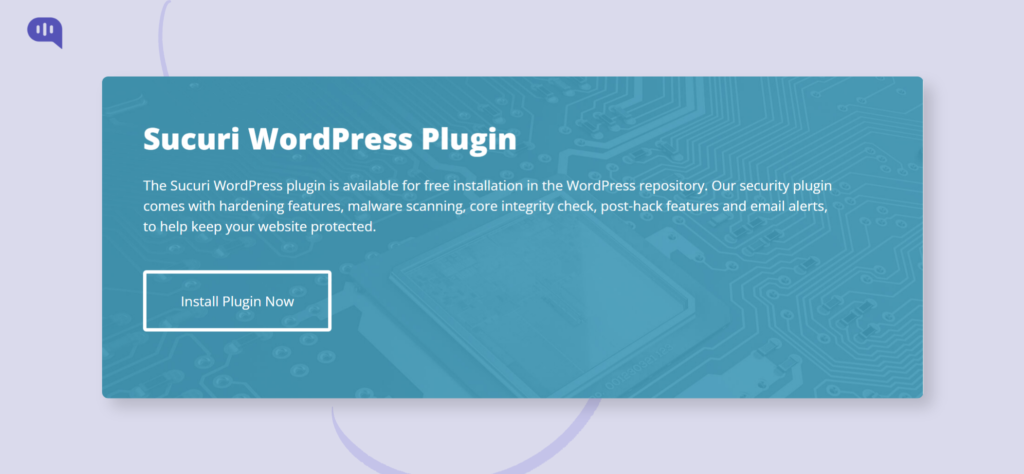 The host of features offered here include:
WordPress Hardening: Mainly uses preventative measures. Here, areas of your WordPress website susceptible to attack are given security. You can do this by adding rules and verifying secure configurations
Email Alerts: As the name suggests, this feature keeps you posted on any suspicious activity on your WordPress website. There are customization options for the email as well as the recipients.
Malware Scanning: Remote scanners that are progressively updated are used to stop the spread of outdated software, site errors, and malicious content online.
Some features check the integrity of core WP files in CSS, JS, and PHP. Another feature offers measures to address a site when a hack has compromised it. Its firewall integration also provides advanced security for your WP site.
9. UpdraftPlus WP backup
Look no further if you are looking for a reliable backup for your WordPress-based online store! As a scheduled backup plugin, UpdraftPlus is wildly popular, with over 6000 5-star reviews and over 3 million active installations. Its USP is the cloud-based single-click backup and restore feature.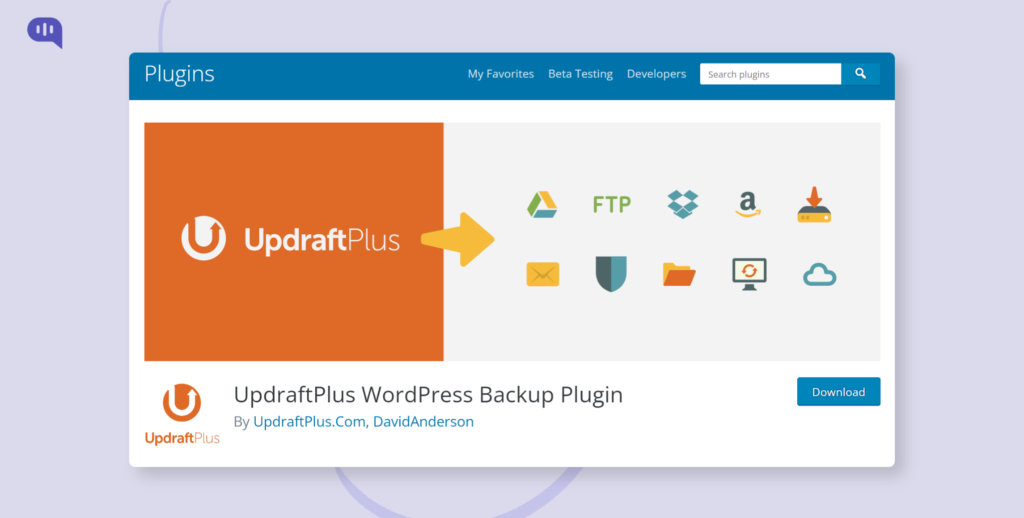 The free version lets you back up your site into the cloud directly using Google Drive, Dropbox, Openstack Swift, FTP, email, and UpdraftVault. The premium version offers many more options, including Microsoft OneDrive and Google Cloud Storage. 
10. WP Customer Reviews
Most sites, including Google Places, determine product and service quality through customer reviews. You will require social proof through customer reviews to be profitable in the long run. This is where one of the best WordPress e-commerce Plugins for reviews – WP Customer Reviews can help you.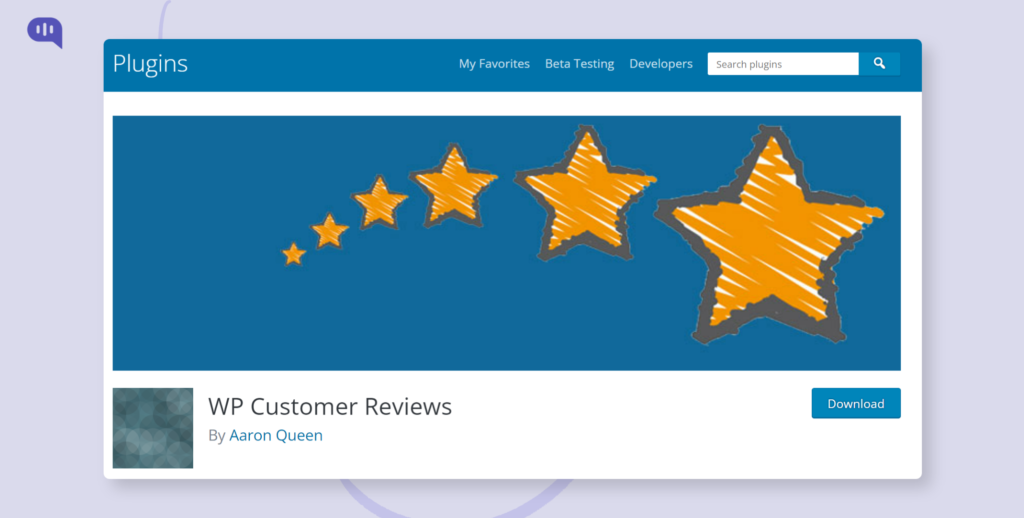 With this plugin, you can create a dedicated review page on your site to receive customer reviews and testimonials. Its features include moderated submissions, enabling you to filter out spam, and many anti-spam features that prevent bots from posting reviews.
While users get to view the user-friendly format of the review, it is seen by search engines in the Schema.org format. Other essential features include highly customizable fields and shortcodes for inserting reviews or review forms on any widget or page. You can also add your custom field as well.
Wrapping Up
Every WordPress e-commerce Plugin shown here might not apply to your online store. But this will help you understand what plugins are out there and what features you need to look for when setting up your store. While these are the best of the crop for WP plugins, ensure that the plugin you choose suits your online business needs and helps grow your store.