Last Updated on November 11, 2022
Tracking the overall performance of your business involves mapping out the terrain of customer experience. Whether it involves your product or customer support, customer experience and satisfaction are the pillars of sustainability in business. Today, companies use CSAT scores (customer satisfaction scores) to determine how satisfied their customers are with their products or service. In this section, we will discuss how a CSAT score is calculated and the role a chatbot can play in boosting it.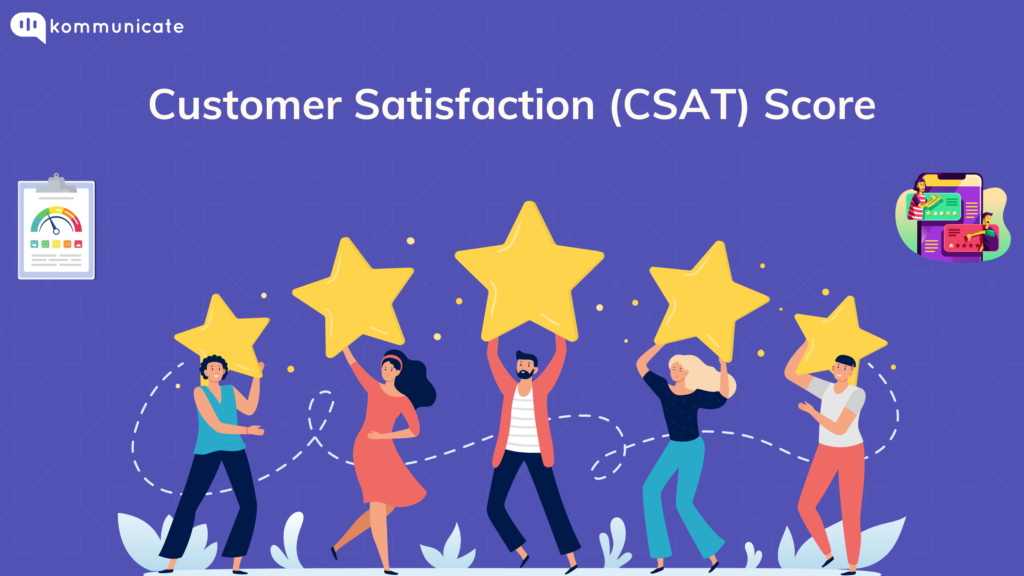 What is CSAT, and how do you measure CSAT Score?
CSAT refers to a customer satisfaction score or customer satisfaction metric that helps businesses measure the performance of their customer service. The score indicates the extent to which customers are satisfied with a business, product, or service.
Customers can rate their satisfaction with a business between 0 to 5, 10, or any numerical scale they are given. This score then converts to a percentage wherein there are different ratings, for example, 55% or 100%, indicating the level of satisfaction a customer has.
So, what does each rating represent?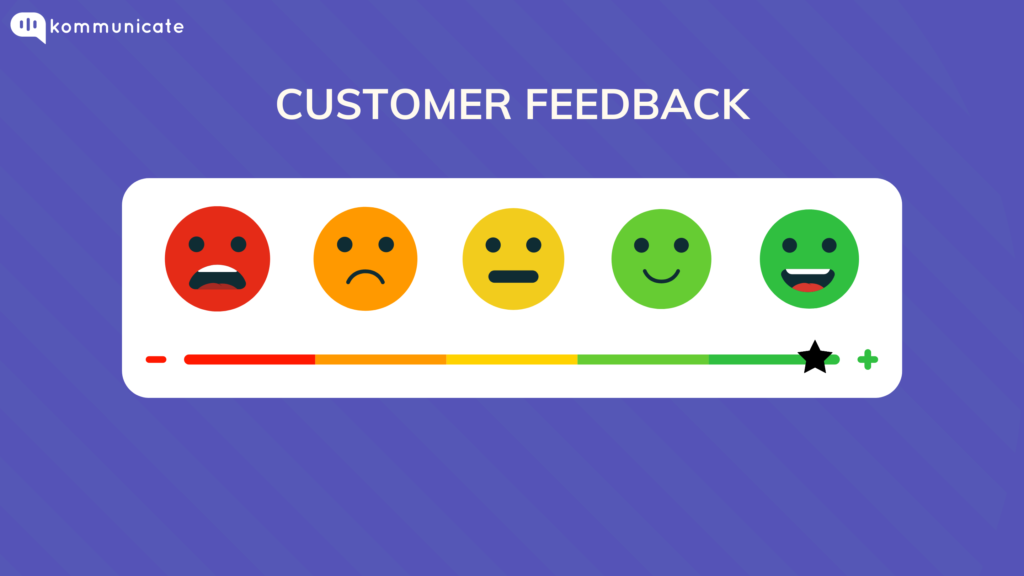 You must run several customer satisfaction surveys to measure a CSAT score. The surveys allow you to ask customers simple and relevant questions, like how they would rate your service, product, customer support, etc. Customers are supposed to have a scale of 1-10 or 1-5 that represent corresponding satisfaction levels. These levels can be very unsatisfied, unsatisfied, neutral, satisfied, and very satisfied.
Generally, CSAT scores are sent via email mode. They are also implemented as pop-ups in chats and apps right after customers' interaction with the support team or a purchase – depending on the type of business.
Customer satisfaction score signals where a business stands in terms of overall performance and paves the way for improvement. Here are the benefits of CSAT you can expect:
Identify problem areas in business operations
Be able to meet customer expectations
Build customer loyalty
How to Calculate CSAT Score
There are two ways to calculate a CSAT score – Composite Customer Satisfaction Score and the Top-2-Box method. Let's move further to understand how each works.
1. Composite CSAT Score
A Composite Satisfaction Score refers to the value that indicates the average score of the survey you've conducted. Let us show you how this works with an example:
Consider the following question:
"How would you rate your experience with the service you received?"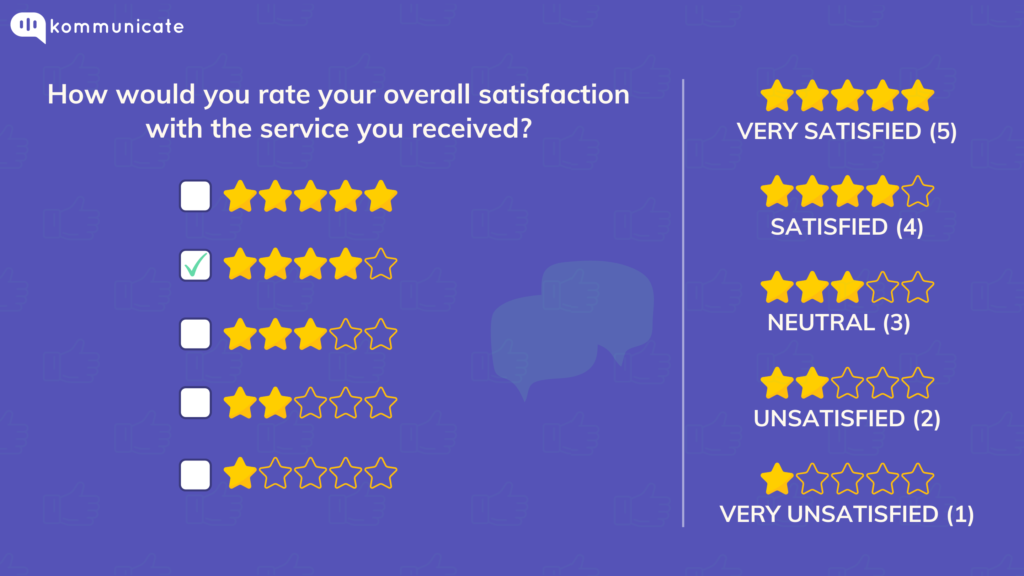 The respondent will pick out the relevant option from a predetermined scale that displays:
5 – Very satisfied
4 – Satisfied
3 – Neutral
2 – Unsatisfied
1 – Very unsatisfied
The customer satisfied with your service will score the survey a "4". Another customer who had a poor experience with the service scores it a "1".
Furthermore, you will have several replies with numerical values, which you have to add up. Then, divide the sum by the total number of responses.
For example, you have 8 responses with ratings that are: 5, 3, 5, 4, 2, 5, 5, and 4. As you add them up all and divide the sum by 8 (the total number of responses), you will get a CSAT score that is 4.12.
So here, 4.12 is the Composite Customer Satisfaction Score.
2. Top-2-Box
The Top-2-Box method of calculating a CSAT score calculates the total number of customers satisfied with the service. The total is calculated in the form of a percentage.
Here is the Top-2-box formula:
No. of Satisfied Customers / No. of CSAT Survey Responses x 100 = % of Satisfied Customers
For example, you have received 100 survey responses, of which 75 are satisfactory. So, the average of satisfied customers would be 75%.
Note: The number of customers is used only for the users who have rated your service a "5" or "4".
How is CSAT Score different from the Net Promoter Score and Customer Effort Score?
CSAT is not the only customer satisfaction measurement out there. In the business world, there are other terms, including Net Promoter Score (NPS) and Customer Effort Score (CES), that allow businesses to touch on rather specific areas to decode customers' feedback. Let us discuss them a bit further.
There is a myriad of questions you can ask when going with the CSAT score approach. This way, you can access your customers' opinions on various areas of your business. NPS goes a step further and is a customer satisfaction metric that measures loyalty, satisfaction, and enthusiasm. This metric asks respondents to rate the likelihood that they would recommend a certain service or product to their friends.
On the other hand, CES is used as a metric to ask customers how much effort a customer needs to use while interacting with the company. The interaction can be online or in-person and include a transaction, support issue, etc.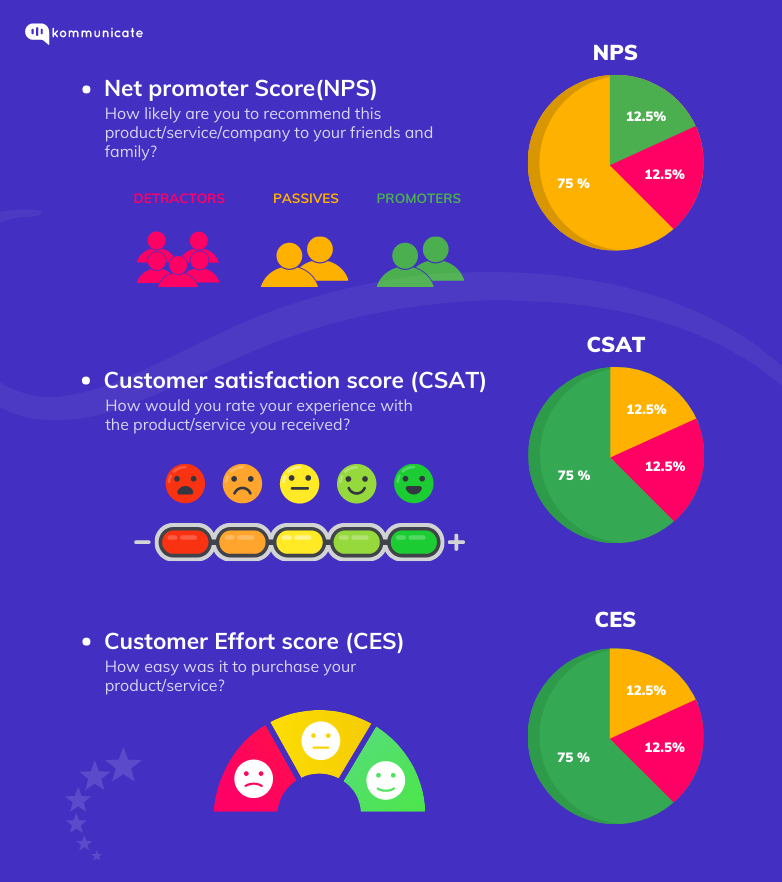 Compared to CSAT, NPS and CES have different approaches to collecting customer feedback. NPS focuses on asking questions like 'On a scale of 0-5, how likely is it for you to recommend this product/service/company to your friends and family?'. On the other hand, CES brings questions like 'How easy was this process for you?'.
While CSAT allows companies to ask questions that are versatile and can unveil a variety of touchpoints in the feedback, NPS works around collecting feedback from customers' interaction moments and experiences. CES helps identify the scope of actionable improvement in the service process.
Considering the difference in their applicability and methodology, these customer satisfaction measurements have different uses. However, companies can combine these metrics to gain better insights into the performance of their product or service. After all, the ultimate purpose is to know how a customer feels about the company.
How do you boost CSAT scores using Chatbots?
Offering great customer support is the ideal way to ensure you have a great CSAT score at the end of the day. When it comes to enhancing CSAT scores, a chatbot is an efficient way to increase customer delight. It can help you collect feedback instantly and enhance the overall customer support process, which will reward you with a good CSAT.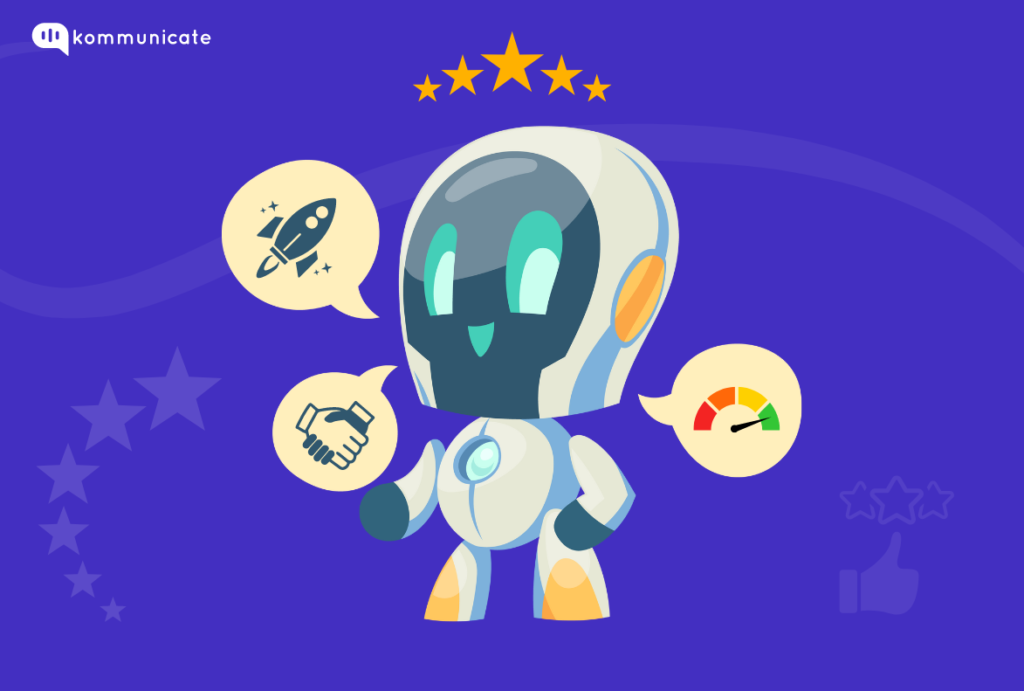 Here's how you can boost CSAT scores with chatbots:
1. Request customer feedback through your chatbot
A chatbot can help you easily request your customers to share their experience with your service or product. It is the fastest way to receive feedback when a chat wraps up. It will help you assess the problem area quickly and improve the product/ service, making the customer feel heard and supported.
2. Prioritize chatbot visibility and accessibility
Your customers will most likely land on your webpage or app to seek customer support. Hence your first priority would be to make your chatbot easily visible and accessible on the webpage and application to increase customer convenience. Prioritizing visibility and accessibility will immediately boost the CSAT score of your customers.
3. Proactively communicate with your customers using chatbot greetings
Proactive communication is integral in ensuring a delightful experience for your customers. This approach in sales and marketing will lend a human touch to your interactions with the customers. Greetings make a good start for making your customers feel that their queries will be answered. Opting for a proactive chat with greetings can easily engage your customers and boost the interaction rate. It will also give them room to reach out to you for any query and find a resolution.
4. Maintain an omnichannel presence using your chatbots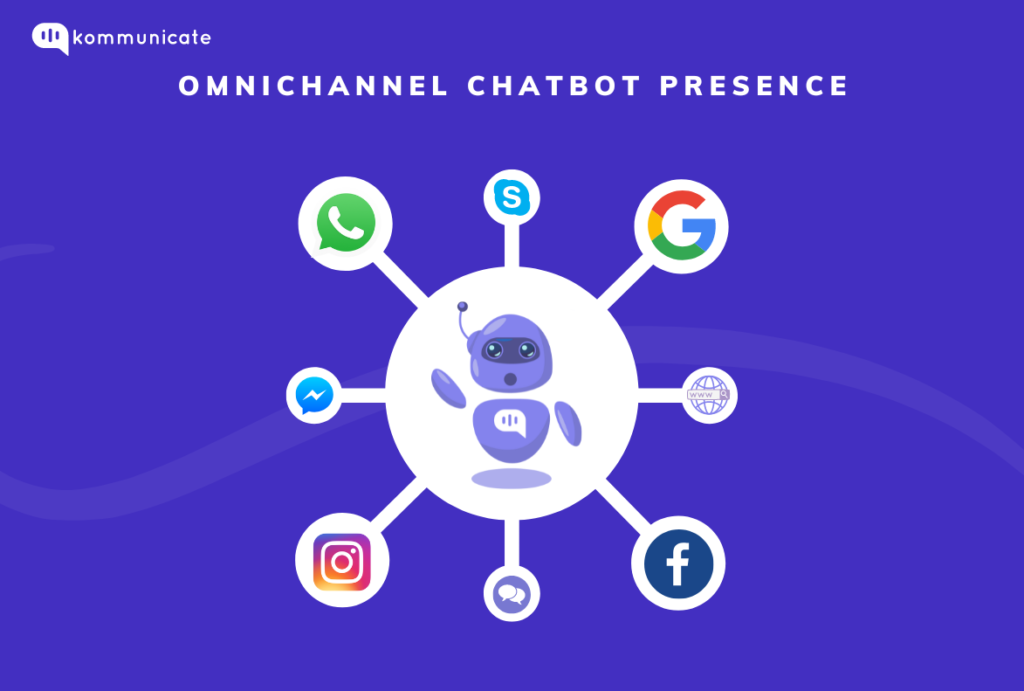 Using a chatbot is good, but making it available on multiple platforms and channels is just great! When you're available for your customers on different platforms, you only make it easier for them to interact in case of any issue or query. What's important to keep in mind here is the pace of your response – and that has to be quick and consistent. This omnichannel support goes a long way in customer acquisition and retention.
5. Personalize your chatbot with NLP
It is possible to improve customer experience with chatbots by significant percentages if there is no human assistance required for the two to interact. You can personalize your chatbots by adding a more human personality. Next, you can also showcase emotions through emoticons and communicate in a language of customer choice. Another way to personalize your chatbot is to develop contextual understanding and memory.
You can implement such personalizations using NLP (Natural Language Processing) and its subsets- NLU (Natural Language Understanding) and NLG (Natural Language Generation). NLP is a branch of Artificial Intelligence that enables computers to read and comprehend simple human language- which helps in enhancing human-machine interaction.
Through this concept of NLP, chatbots are programmed to understand human language better, which improves customer interaction, thus making them feel more comfortable and understood without any human intervention required.
6. Customize your chatbots according to your audience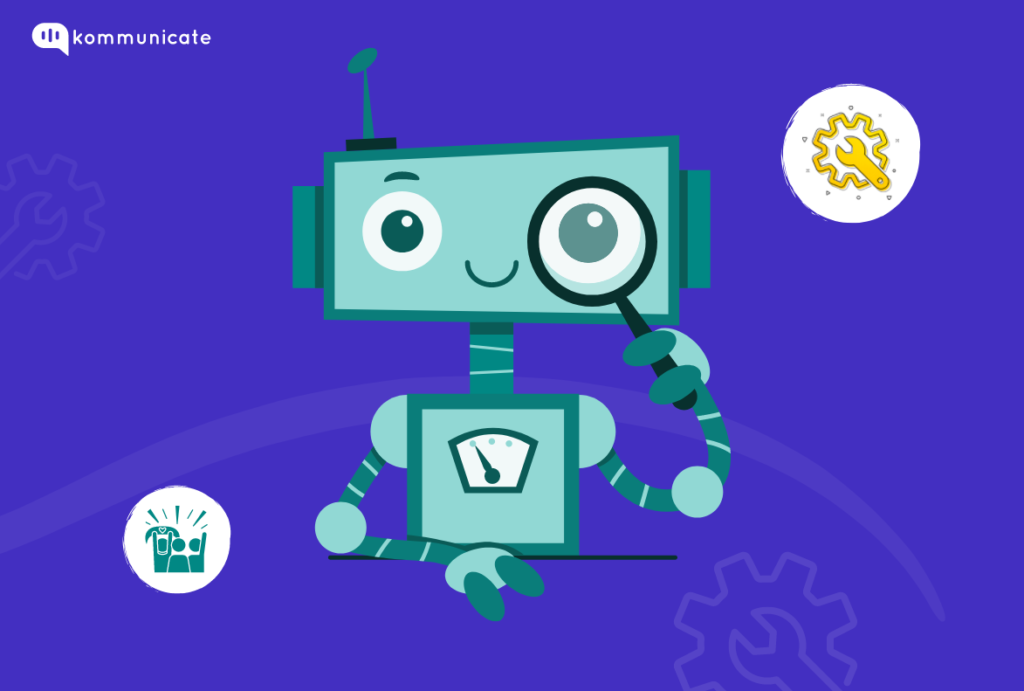 The little things you do for your customers can reward you with greater customer satisfaction results in the future. One more step to utilizing a chatbot here is to personalize the customer experience as it will make each customer feel understood. You can leverage CRM data to add a personal touch to the interaction based on customer data.
7. Overcoming the limitations of Chatbot to Human Handoff
Chatbot-to-human handoff refers to the final stage of a chatbot conversation with the customer. Humans would take over from the chatbot to resolve the customer's queries at a certain point and under certain circumstances. This human handoff is required when the chatbot is unable to understand the human language or is not able to satisfy the customer with the responses due to the lack of the human touch.
Chatbot interactions can be made more efficient and can function without human handoff if they are personalized and programmed to understand colloquial phrases, remember responses and have a personality so that the customer can experience an interaction very similar to that with human customer service agents.
8. Measure your Chatbot's efficiency
The idea of implementing a chatbot stems from the goal of achieving efficiency and boosting customer experience. Thus, it is imperative to monitor the performance of a chatbot and make sure it is efficient enough to help you with your plan.
Tracking the following operational aspects of your chatbot will help you determine the improvement areas and enhance the bot's efficiency:
a. Bot query resolution rate
You can tell a lot about your chatbot by checking up on its query resolution rate. Customers who have their queries resolved by your chatbot service will save a lot of time, leading to a good CSAT score. At the end of each chat, you can mention a CTA button, a link to purchase an item or a form for your customers to fill out to collect, as it will allow you to determine the success of your chat.
b. Queries attempted by the bot
Keeping an eye on the number of sessions your bot attends in a day is a surefire way to gain insights into its performance. Customers would prefer your chatbot over a human agent to address their queries. If a chatbot cannot come up with any help, it can delegate the conversation to your human agent. This will save you time and enable you to track the number of queries your bot can attempt.
c. Time saved by the bot
Another great way to measure your chatbot efficiency has to be the amount of time it saves the customer and support staff. Since a chatbot is available 24/7, you can rely on it for attempting queries even after your agents are off the desk. A chatbot is an amazing way to make sure your customers are not standing in the queue to raise a query.
Conclusion
A CSAT score is a standardized approach to gauge how your customers feel about your business, products, and services. With feedback and the customer satisfaction score on the table, you can easily identify the areas that need work and improvement. It will make your customers feel heard and valued, strengthening customer loyalty and brand reputation. To make your support staff more efficient, you can use a chatbot to enhance customer experience and keep your customers happy and coming back for more!
---
At Kommunicate, we are envisioning a world-beating customer support solution to empower the new era of customer support. We would love to have you on board to have a first-hand experience of Kommunicate. You can signup here and start delighting your customers right away.