Last Updated on June 28, 2023
Around 35% of websites the world over use WordPress, and that is a staggering number. This number includes business websites, online stores, and more. This is because WordPress is a highly customizable platform with nearly unlimited plugins and is also SEO friendly. WordPress is, therefore, the first choice for anyone looking to create a web presence. So why would people turn to WordPress competitors?
Firstly, WordPress isn't meant for complete beginners who have never run a website and still want to do everything by themselves. The aforementioned plugins need to be added to get the desired functionality. Such plugins make optimization for e-commerce websites a significant task. Lastly, since WordPress is built top PHP, it isn't a one-size fits all web technology for every purpose.
Such aspects of this platform lead people to turn to WordPress competitors. In this article, we will cover those competitors worthy of mention. We will also cover what makes them worth using, along with any disadvantages with which they come.
1. Wix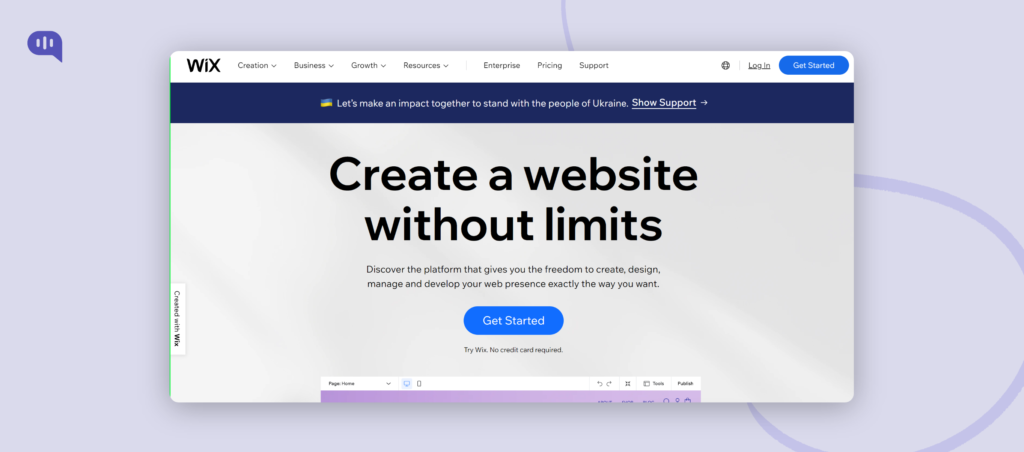 Wix is a great alternative for creative people who want to make a portfolio of their work, from writers to graphic designers. It also has an e-commerce platform letting aspiring entrepreneurs set up their own online stores. Wix best suits people who want to create a great-looking and functional website without using code. The drag-and-drop site builder lets creators use hundreds of design themes for any business.
All you will need to do is sign up for a Wix account and use the drag-and-drop site editor to start building your site. On the flip side, people who want to control every aspect of their site, including functional and graphic elements, will find this limiting. Wix is not the best choice if you want to learn the technical aspects of running a website.
2. Weebly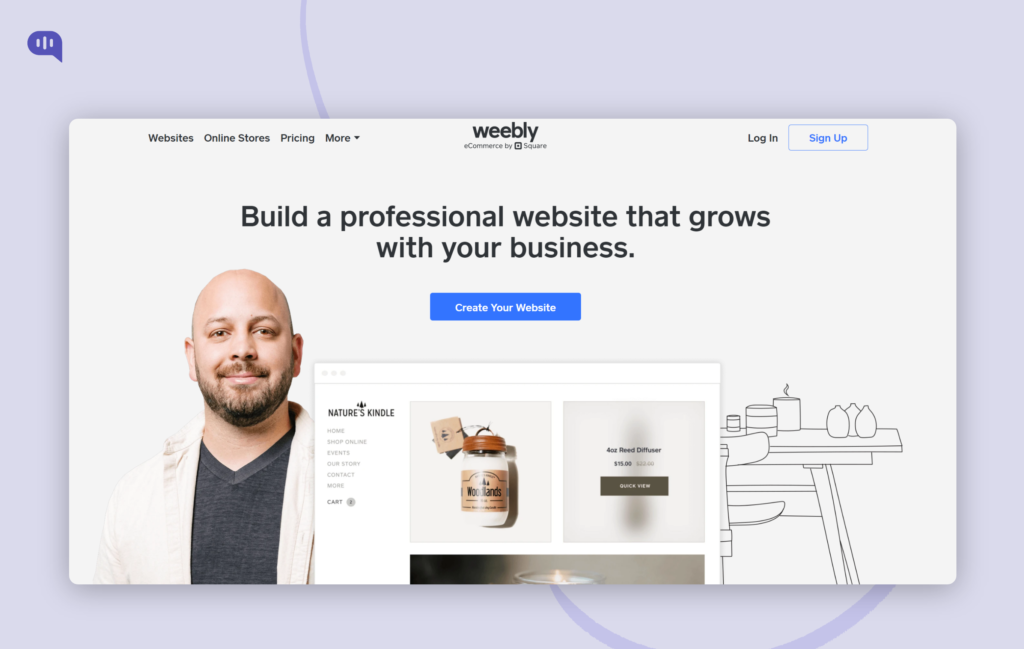 Weebly is similar to Wix in that no coding is required to build a great website for your needs. It is also cost-effective, which makes it a great first choice for people new to website design. While Wix has sites that can scale to suit the requirement of a mid-sized business, Weebly is suited for small businesses. People who need to create an online CV or a portfolio of their work can rely on Weebly for their website needs.
For people who need detailed website customization and features, you should consider other options in place of Weebly.
3. GoDaddy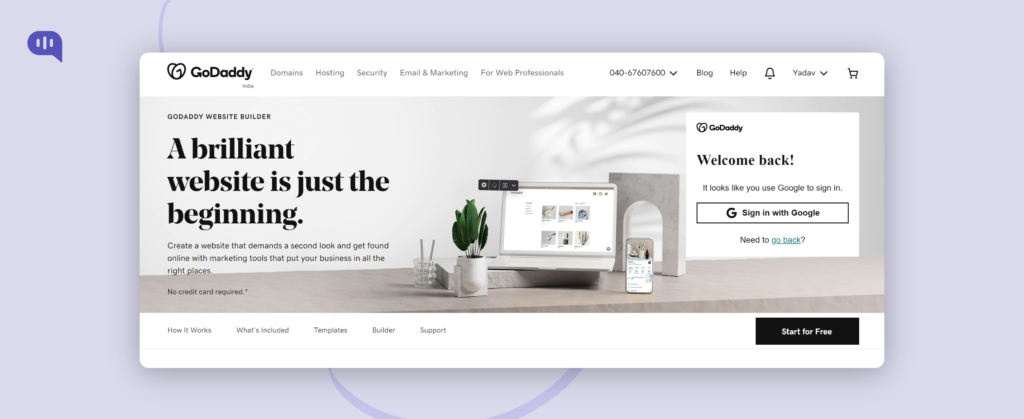 GoDaddy is one of the most well-known domain registrars the world over, along with being a secure WordPress hosts. Like Wix and Weebly, GoDaddy also comes with an easy drag-and-drop editor and many pre-built themes. They also provide an e-commerce service that helps entrepreneurs sell their products and track their respective sales. Other tools that GoDaddy provides include SEO, Google listings, item promos, and customer listings.
4. Magento (Adobe Commerce)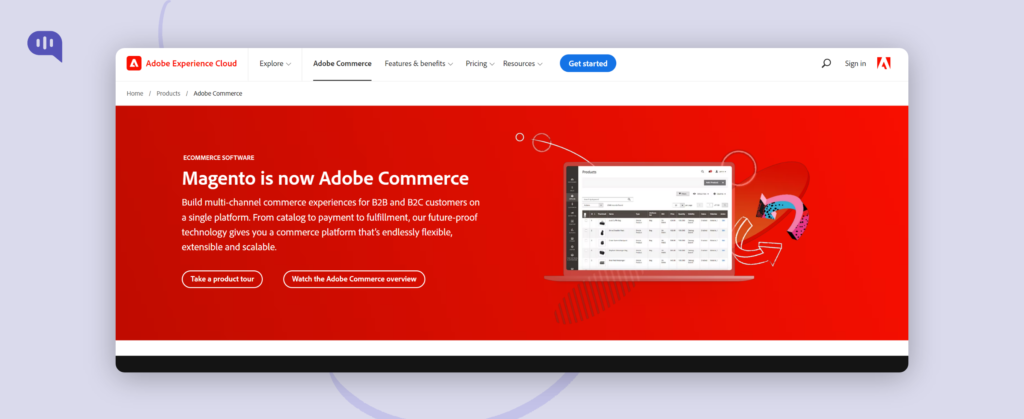 Acquired by Adobe in 2018, Magento, now known as Adobe Commerce, is an open-source CMS. With over 100k online stores using this platform, Magento is quite popular among businesses. Various merchants trust Magento as their primary platform for their e-commerce needs because of its massive potential for development.
Magento offers online sellers a high level of control over their site design and functionality. The admin interface is elegant in Magento, along with efficient marketing and catalog management tools. Unlike some of the WordPress competitors in this list, it offers great SEO-based customization for businesses. There's also multilingual and multi-currency support that is built with online sellers in mind.
This CMS is built with e-commerce stores in mind, meaning it is niche-specific. Also, setting up the extensive features, add-ons, and plug-ins is a time-intensive process. Setting up a store requires skilled Magento developers, thereby limiting the use of this platform by beginners.
5. Squarespace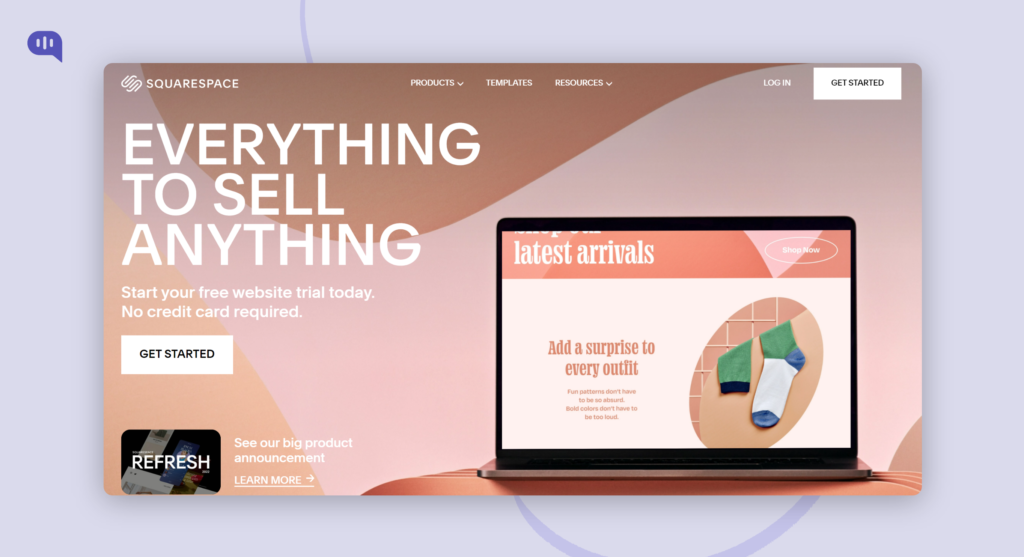 Squarespace and Wix are similar platforms in that they offer an easy-to-use drag-and-drop builder. Although Forbes Advisor ranks Squarespace slightly higher than Wix, mostly because of 24/7 customer service.
Squarespace appeals to a large user base due to its ease of use. It comes with its picture gallery that includes hello and Getty Images and an accounting hyperlink with Xero. There are also various integration and collaboration that help power your business and make operations smoother.
This platform is most popular with creative professionals ranging from photographers and graphic designers to bloggers. As a user of Squarespace, you can create a blog, build an online store, and host a podcast with great ease using the existing themes and layouts.
6. Drupal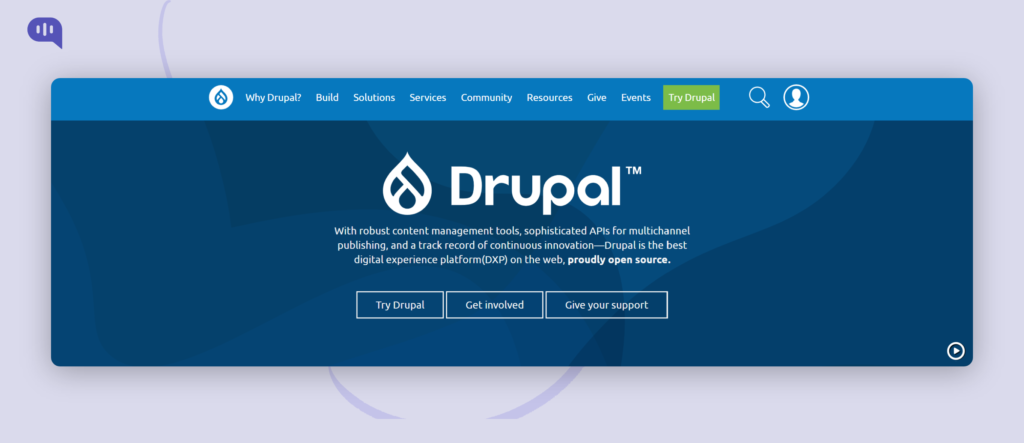 When it comes to WordPress competitors, Drupal is a platform that is popular among users. However, unlike Wix and Weebly, Drupal requires skilled expertise in HTML, PHP, and CSS. Massive organizations such as worldwide enterprises and government agencies usually choose Drupal. The US White House website is one such user of Drupal.
This platform is highly secured due to malware attack prevention, user access control, and database encryption. There are also multilingual functions and marketing automation that make Drupal a better pick than WordPress. Drupal is a flexible CMS implemented by people who require enhanced security functions. Considering the significant traffic expected on a Drupal website, it will be helpful to use a chatbot to cater to visitor queries. More complicated queries might need the help of a live chat aided by an agent.
7. Joomlа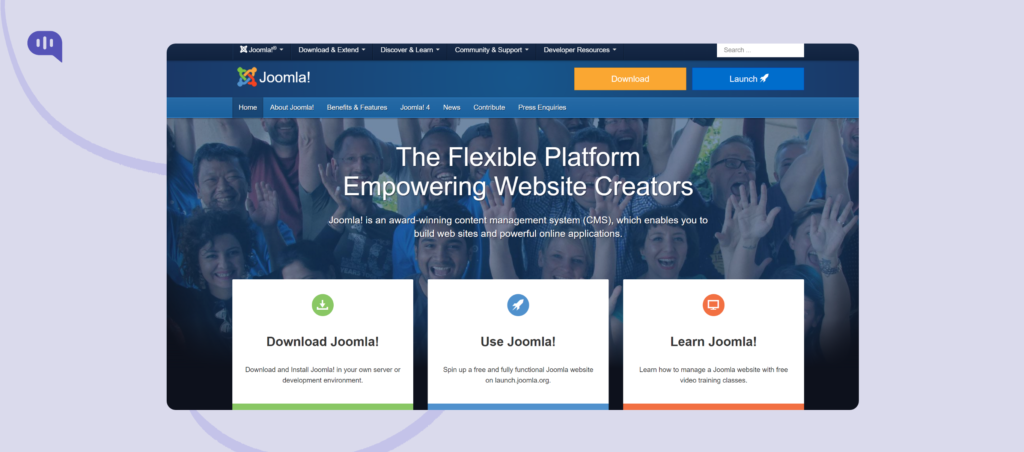 One of the best WordPress competitors is Joomla which requires a high level of coding skill. Like Drupal, Joomla is known for its security and is the preferred choice for universities and government agencies. Joomla is also great for building a social community due to its multilingual feature and efficient member management. It comes with more preset capabilities than WordPress and has versatile functionality. Another advantage of using Joomla is that it is customizable and easy to use, like WordPress.
8. Shopify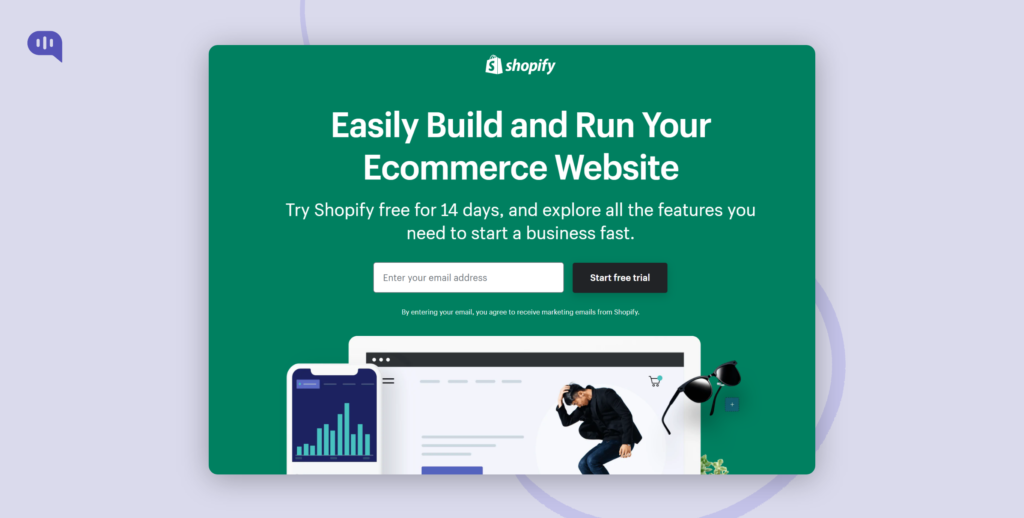 While Shopify may not be the best WordPress competitor, it is the best in its niche. When it comes to e-commerce, Shopify rules supreme, beating the WordPress e-commerce plugin WooCommerce. Unlike most of the WordPress competitors mentioned above, Shopify is a paid CMS and is self-hosted. However, with a drag-and-drop site builder, loads of extensions, and store design themes, you will get your money's worth.
Shopify is an intuitive platform that is easy to use, guiding you throughout the set-up process. Online sellers also have the option of reaching out to the Shopify support team for any complex queries. Shopify dominates the e-commerce space due to its features ranging from tax management and multiple currencies to social media marketing tools. To get the most out of your Shopify website, it is recommended to add live chat and chatbot features. Customers are looking for businesses that respond to them quickly, and chatbots help do the same.
Regarding the cons of this platform, scalability is an issue. The Shopify platform charges a transaction fee from its users when they don't use the internal payment gateway. If and when your business grows, you will need to pay higher fees for more purchases. 
9. PrestaShop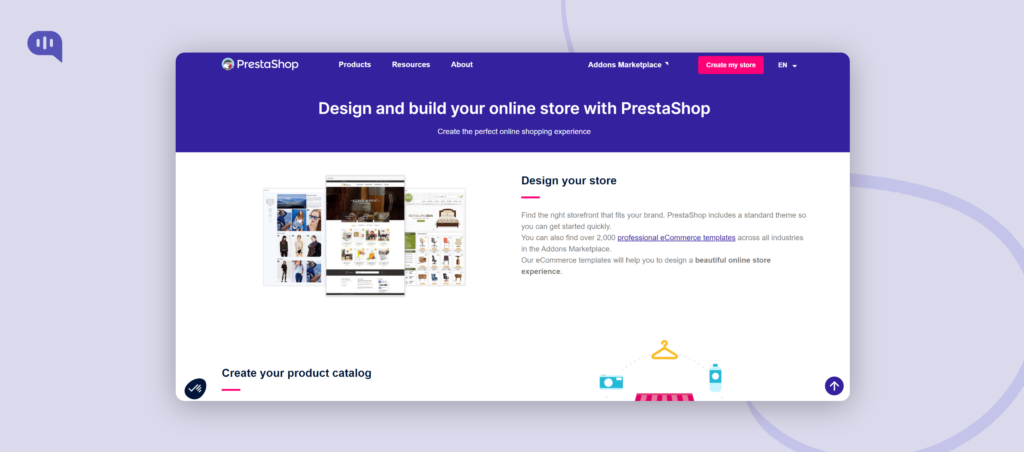 Like Shopify, PrestaShop is a CMS focused on e-commerce for small and medium businesses. It's similar to WordPress because it is open-source and requires a hosting provider for installation. This CMS is also easy to use, just like Shopify and meant for first-time sellers. While PrestaShop comes with great features ranging from multilanguage support and security and performance measures, there are some cons to this.
This WordPress competitor has restricted SEO features that come out of the box and need paid add-ons. Since SEO is essential for e-commerce stores, this expense will add to your business costs.
10. Webflow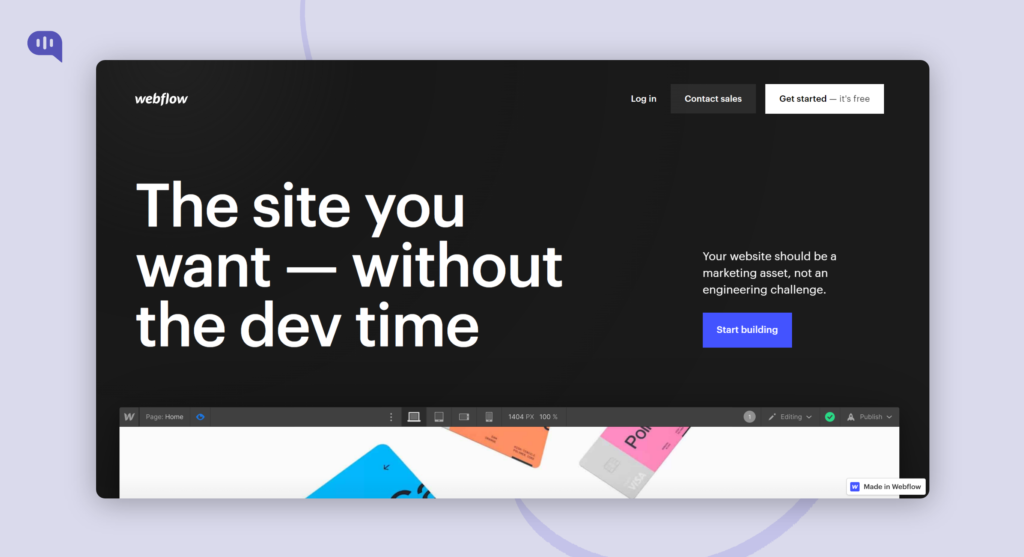 Webflow is a WordPress competitor that serves as a great website development platform that is highly customizable. This CMS works well for beginners and established website developers with a steeper learning curve than Wix and Weebly. Some users of Wix and Weebly might find the options to customize their site limited to a certain extent. Such users can take advantage of Webflow, which provides greater control over site design and functionality.
11. Hubspot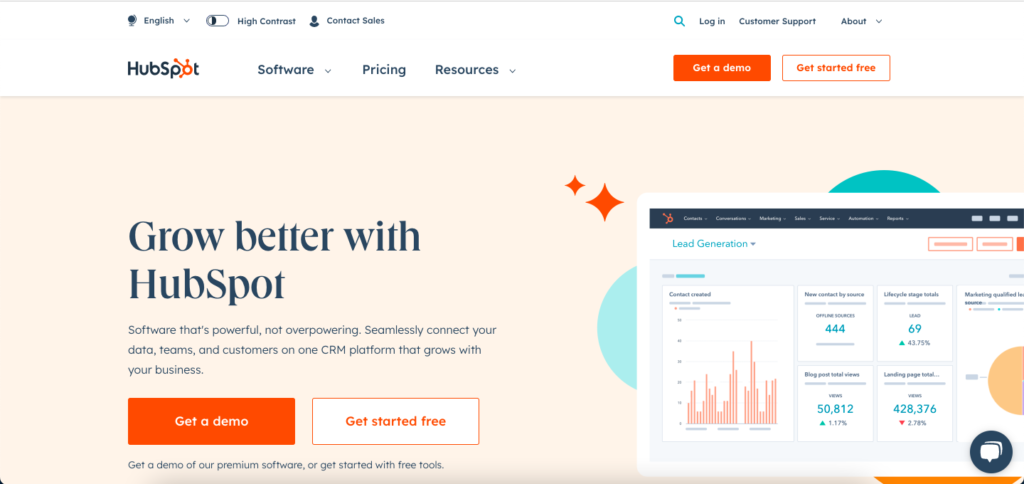 HubSpot is the perfect CMS choice for entrepreneurs. HubSpot requires no coding experience, much like its competitors Wix and Weebly. It also comes with a full suite of free tools including (but not limited to) a free blog maker, form builder, and brand kit generator. HubSpot is designed for growing businesses, so whether you're thinking about launching a swimsuit line or you already have a multimillion-dollar business, HubSpot has the tools you'll need for success. As you grow your business, you will need to upgrade to a paid plan.
Summing Up
When it comes to CMS, a wide variety of options are available to users. Each WordPress competitor has its own features and limitations, and users should choose accordingly. Creative professionals such as graphic designers or writers can opt for the ease of Wix with its codeless setup. When it comes to government organizations, they can opt for Joomla or Drupal, and e-commerce stores can adopt Shopify or Magento.
Since there is no one size fits all WordPress competitor, you, as a user, can choose the platform that best suits your needs.