Quick Replies are canned responses which you can configure and use later in chat to quickly answer to generic customer queries. Once triggered, Quick Replies prefill the textual response which you can edit and send in a matter of seconds.
Creating Quick Replies
Navigate to the Quick Replies under the Settings section. You can create a Quick Reply here. You can also edit and delete previously created Quick Replies. You just need to give a simple Shortcut, say sample in our case, and the Full Message it populates.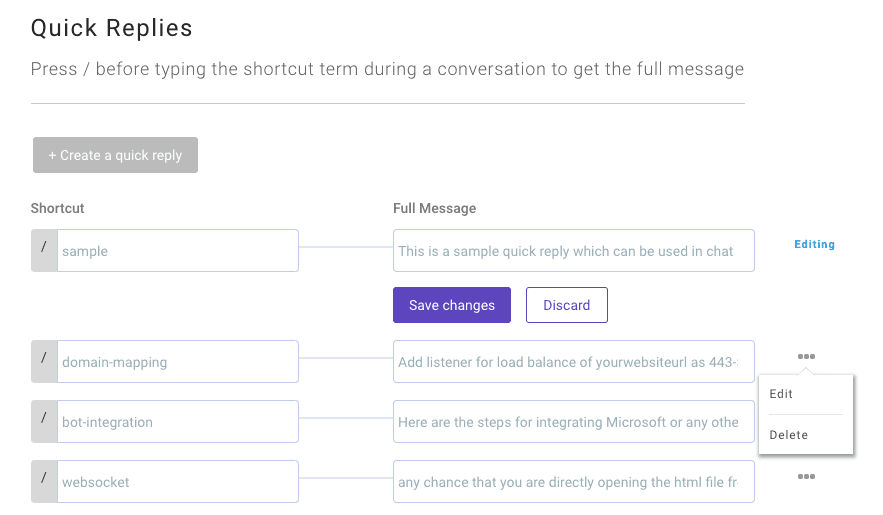 Using Quick Replies
Whenever you are answering customer queries, you can trigger the list of Quick Replies by typing / (backslash) in the typing area. You can use the Shortcut name to pinpoint to a particular Quick Reply. Just enter and the Full Message will be filled in the typing area, which you can edit, customize and send.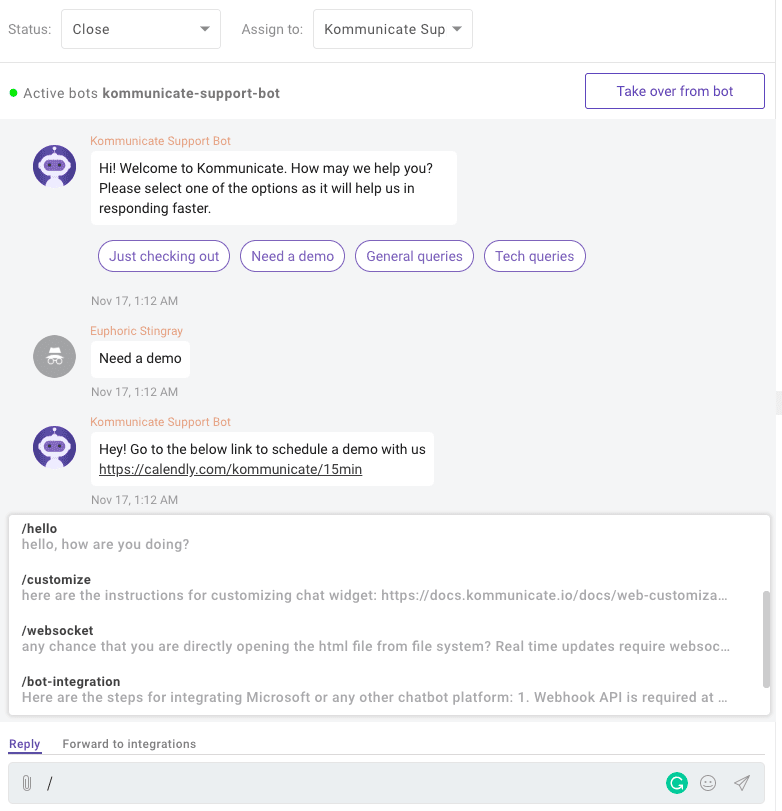 Hope this helps. If you have any questions or need more information, message us on chat or email us at support@kommunicate.io.