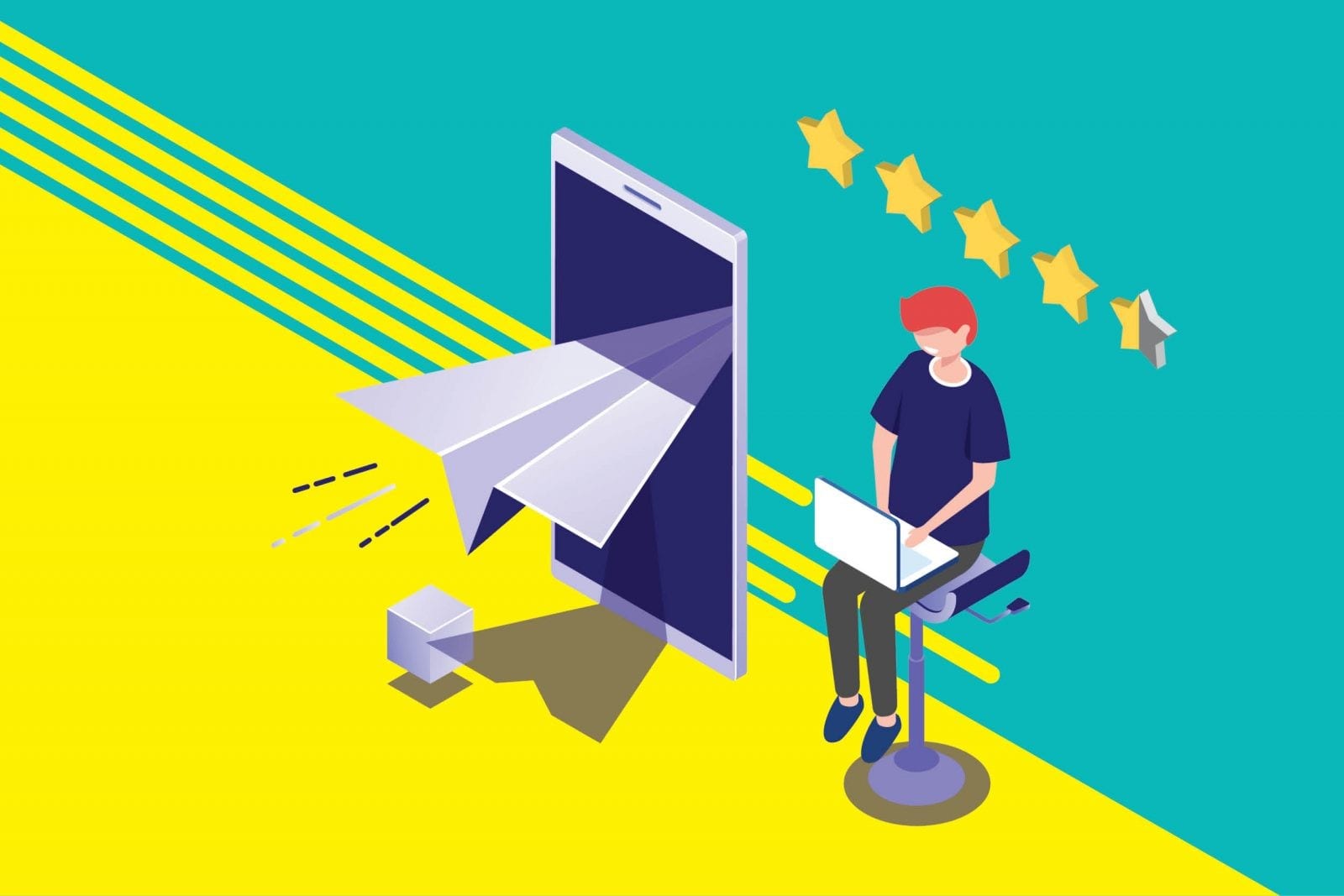 According to research, 52% of consumers repurchase from companies which offer live chat support. That's why growing industries prefer to integrate the live chat option with their website nowadays. Moreover, the same research finds that 79% of industrialist thinks that live chat grows sales, revenue, and customer loyalty.
One of the most important factors live chat brings on the table is instant gratification. In this fast paced world, everyone wants to be attended soon.
So how do you make sure that keep up with the pace?
The solution is quick replies aka canned responses. Quick replies are the instant responses you can configure for repetitive and common queries to reduce response time.
These instant responses help support persons to achieve their goals, deliver complete knowledge of the product and save time for clients and themselves. The ultimate outcome for the practice is a satisfied customer and boosted engagements.
According to a study, up to 80% of the questions that customer service representatives get each day are repetitive, low-level questions. Imagine the amount of time that can be saved by using quick replies to answer to these customer queries.
Here, we will discuss the benefits of quick replies for a customer support representative.
Benefits of quick replies for customer service reps
40% of purchasers never expect that they will get a high-quality and speedy support together. However, an agent put his time, efforts, energy and creativity to assist each client.
Department head usually demands the operator to spare them maximum. Hence, serve as many visitors as possible with strong capability. Here quick replies play a supportive role.
1. Quick Response
"A live chat screen is just like a battle where a customer attack through questions and support person defend via replies. Hence, the answers work as weapons for an agent. Wow, what a great metaphor."




Mrs. Joe Wilson – Customer Care Manager at Academist Help
If an online agent is slow in replying process, the visitor may ask another question. Thus, the number of pending queries can build pressure on the representative's mind. The consequences will be severe. While on the other hand, if the agent has access to quick replies, he can instantly respond to each query and satisfy the client.
Analysis tells us that 73% of customers are more satisfied with the live chat due to a speedy response as compared to email. Each client needs an instant solution of their concern which is feasible through live chat.

2. Increased Engagements
What is the ultimate focus of a company as a service provider? Obviously, satisfying their customers and receive maximum engagements as a result. Live chats are one of the most profound ways to connect with your customers and answer their queries. Moreover, if you are a frequent user of quick replies and know how to utilize them during chats, it is a power point. It will improve your conversation and will engage your clients.
MHR Writer (the company I previously worked as a customer service representative), after introducing quick replies in their chat session, got great responses from their customers.
You can also observe the response of a client in the below-mentioned review,
3. Save Time
An agent never knows the series of questions a visitor wants to ask over live chat. So, she has to compose each reply manually matching with the requested query. For scripting every response, an agent needs to concentrate on two things.
The answer must be quenching the thirst of the user.
The sentences or phrases in reply should be free of mistakes, fluent, and easy to understand.
For achieving the above ambition, each response consumes time. For example:
"You can return any item within 28 days of receiving your order. Just make sure the item is unworn and in the original condition. We will gladly exchange them or issue a refund according to our policy."
Above reply may consume 30 to 40 seconds for writing it. Moreover, it is a case when an author is scripting a message without any mistake. But, if the text contains error and agent wants to make the correction simultaneously, she has to spend more time on it.
On the other hand, if a support person uses a quick reply, he will not take more than 5 seconds. He will just use the keyboard shortcuts, select the appropriate response, click it and then hit the send button. In return, a complete, precise, to the point and a reply without any error will be conveyed to the client.
4. Reduced Typos
One of the significant profits of quick replies is that it provides zero error in concern to incorrect typing. During fast composing the chances of hitting the wrong character key are quite high. There are two types of mistakes a live chat representative can make. Below are some of the examples of each issue.
Spelling: "recieving", "usuall", "fullfil", "coroprtion", "seprator", etc.
Grammar & Punctuation: "Hi John how may i help you today"
Errors:
Missing comma "," after the name "John"
"I" must be capital
Missing question mark "?" at the end
Correction:
Hi John, how may I help you today?
If an agent uses the quick reply, there will be a minimum possibility of any mistakes.
Another research says that 95% of clients are convenient with Higher-Quality value support.
5. Serving Multiple Customers
A multitasking ability always benefits you. Every company praises the agents who are able to handle more customers at a time.
Without quick replies, it might be very hard for customer support agents to serve their customers effectively and fast. It enables an agent to chat with more than one customer at a time; not only chatting to multiple clients but serving them to the utmost satisfaction.
"I often ask my support agents to utilize best of quick replies, as they are a source of pleasing customers, and the customer always comes first."

Chris J. Mark, CEO Australian Master
6. Complete Product Knowledge
Comprehensive information regarding the details of the product and services you are selling is essential. The most vital and initial part of sales and support is to grasp the knowledge of the selling product. Sales Executive Mr. Paul Smith told about his experience,
A guy arrived on a live chat session. He claimed for a refund. He was not eligible for it.
While chatting, I apologize about ineligibility. But he took the snapshot of previous chat when he inquired about the refund and previous agent wrote: "You have to contact within 20 days. We will happily refund you after checking our records."
Mr. Paul further said that the previous agent made a mistake and did not deliver complete policy. The Policy was to contact within 20 days, and the delivered work will fulfill the customer's initial requirements of the order.
According to our records, we worked on the initial instructions properly, and the client has come up with additional instructions. So, the policy makes him ineligible for a refund, but that chat created a critical problem for us.
The quick replies allow the customer support reps to concentrate over mechanical points also. In fact, she can fearlessly answer all the queries. Furthermore, she gets relaxed after that session.
What people are saying about quick replies?
Quick replies are always helpful as compared to on-spot typing. Numerous organizations appreciated it. Below are some of the cases from reputable firms:
a) Mr. Salci from Credigo:
Canned responses/Quick replies boost the speed of answering each query. It will result in engaging the customer and sticking them with the company. Thus, the client gets satisfied at the end of the session.
b) Mr. Colin Sacks – The owner of ForSaleByOwner
We are assisting numerous people for their property concerns. Our free advises tied them up with us. And canned messages are like string helpful for binding. The more quickly we reply, the more client we could facilitate.
c) A representative of Pickaweb says:
It saves time and allows us to concentrate on other crucial points while chatting. It also provides us an opportunity to serve several customers at a time with full confidence.
Taking quick replies to the next level
Quick replies have improved efficiency of replying to customer queries. They help free up the time of support representatives to accommodate more queries or solve complex problems.
So, how do you take this to the next level?
The answer is chatbots and automation. In quick replies, an agent receives a generic query from a customer (trigger) and reply with a quick reply for that query (answer).
A support chatbot which is trained over such triggers and their answers can be made easily. Chatbot builder platforms such as Dialogflow, Amazon Lex, Microsoft Bot Framework have simplified building a chatbot.
Bonus read >> Beginner's guide to building Dialogflow chatbots.
You can easily integrate chatbots in your apps and websites using Kommunicate. Given 80% of the customer queries are simple and repetitive, imagine the amount of time support agents can save and use it to solve which only humans can.
---
This is a guest post by Stella Lincoln.
About Stella:
Stella Lincoln is a Computer Systems Tutor at Crowd Writer. Stella loves traveling and exploring nature and has a great interest in arts and culture. She has served previously as a customer support representative in MHR Writer. She writes on different topics at Educator House.
---
Subscribe here to get the good stuff — we solemnly swear to deliver top of the line, out of the box and super beneficial content to you once a week.
At Kommunicate, we are envisioning a world-beating customer support solution to empower the new era of customer support. We would love to have you on board to have a first-hand experience of Kommunicate. You can signup here and start delighting your customers right away.