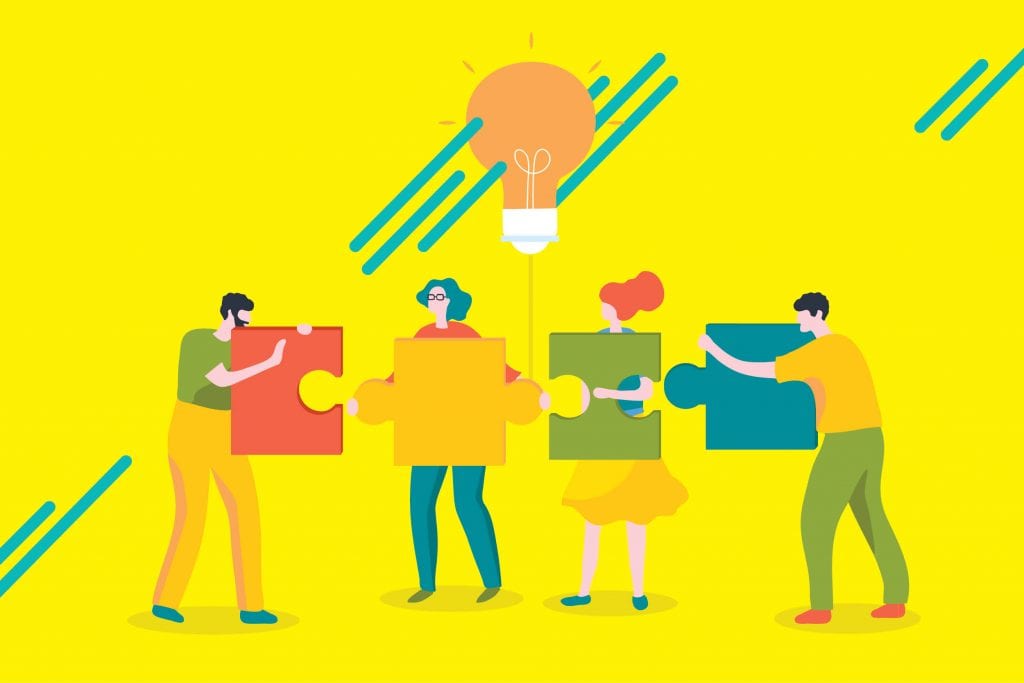 In business, it doesn't matter what products or services you are providing, as long as it is what the customer wants. Customers are and always will be the number one asset of any company. For this reason, it is essential to have a team that works with your customers in mind. To ensure this is the case, you need to have a great team in place. The question often arises on how to create a great customer success team.
What is a Customer Success Team?
Before building a customer success team that works, you need to know what it is you are trying to develop. Customer success is ensuring that customers are receiving the most benefit from your products or services; ensuring that their needs are being met to their satisfaction as well as yours. This process allows for return customers and overall growth for your company.
Your customer success team consists of your company's members who work towards these goals. In other words, you and your employees, or at least the ones that deal with customer relations. Building a team that aids in the fulfillment of your customer's desired outcome is the key to successful customer interactions and overall customer success.
How to Build Your Perfect Customer Success Team
To achieve your company's goals of creating a strong customer success team, you need to start from the very beginning and keep this goal in mind throughout the process. Map out a path from start to finish as to what you want to achieve and implement in each of the following five steps.
1) Know Your Product
The first step in achieving your goal of the perfect team is knowing your products. Sounds easy right, after all, you created the product or service, so who would know it better. This step involves a lot more than just knowing what the product is that you sell. You need to know your products as they relate to your customers.
This step involves getting to know your current or potential customers. How are they looking to benefit from your product? How do they want to use what you provide? These answers will keep you on the right path to creating your customer success team.
2) Hire With Your Customers in Mind
Now that you know who your customers are and what it is they are looking for in your offerings, you can hire a team that has these values in mind. Your employees will be your first line of contact with customers, in such you need to make sure they are providing the experience you want your customers to have.
In the hiring process, you want to ensure that each prospective team member has an understanding of the technical issues to perform their job. Going beyond technical knowledge, you should also be looking for customer relation traits. These include the ease in which the applicant discusses their understanding, empathy for the concerns of others, and a caring demeanor towards success. Role-playing activities are an informative way to wage the traits each prospect has during their interview.
Bonus content >> Here is a complete guide to hiring for customer success roles.
3) Train and Retrain
Now that you have picked the team you are confident will bring your desired customer success, it is time to train them to do just that. Ensure that each employee knows everything there is to know about their tasks within your company. They need to know the product inside and out because they will need to be able to explain it to the customer should the need arise, and it will.
This training should also include teaching the concepts and knowledge that you have learned about your customers. If your team knows who your customers are and what they are looking for, they will be better prepared to provide exactly that.
4) Give Your Customers the Keys to Success
Step number four is a crucial piece to the customer success strategy. Keys to success refers to a customer's ability to play a role in achieving their desired goal as well as giving them resources to use when they are unable to achieve their goal. Let's break this down a bit further.
Giving your customers a way to find answers to FAQs is another good way to put them in control. Other than self-exploration by your customers, you also need to make sure they have a way to contact someone to get the answers they cannot find. Modern teams are using chatbots to proactively support customers.
Adding contact information or having an instant chat forum on your company's website will allow your customers to feel like they have access to you when they need it.
5) Review and Adjust Accordingly
Reviewing your team and making changes along the way ensures that your process will continue serving its purpose. This step is where you need to look at each step in your team plan. Evaluate the performance of your employees in their current roles. If one is showing more promise in the technical aspects of your product but not so well in the communication area, change their duties.
Moving members around inside the team until you find the best fit for each person in the process will ensure that your customer is receiving the best of your company at all times. Giving your company's best is how you convert new customers, retain existing customers, and build a loyal following that grows.
Bringing Your Team Together
Building a strong customer success team involves continual review and adjustments. If you start out with the groundwork needed to succeed, your team should fall together easily. Make sure that you keep your customer's needs in mind throughout the whole process from planning to implementation.
The customers are the whole reason for your plan, so it only makes sense that they should play a significant part in its creation. Following your idea and making changes as needed will ensure that your customers receive the best possible experience and that your company enjoys the benefits as well.
---
This is a guest post by Marla DiCarlo.
Marla DiCarlo is an accomplished business consultant with more than 28 years of professional accounting experience. As co-owner and CEO of Raincatcher, she helps business owners learn how to sell a business so they can get paid the maximum value for their company.
---
Subscribe here to get the good stuff. We solemnly swear to deliver top of the line and super beneficial content to you once a week.
At Kommunicate, we are envisioning a world-beating customer support solution to empower the new era of customer support. We would love to have you onboard to have a first-hand experience of Kommunicate. You can signup here and start delighting your customers right away.