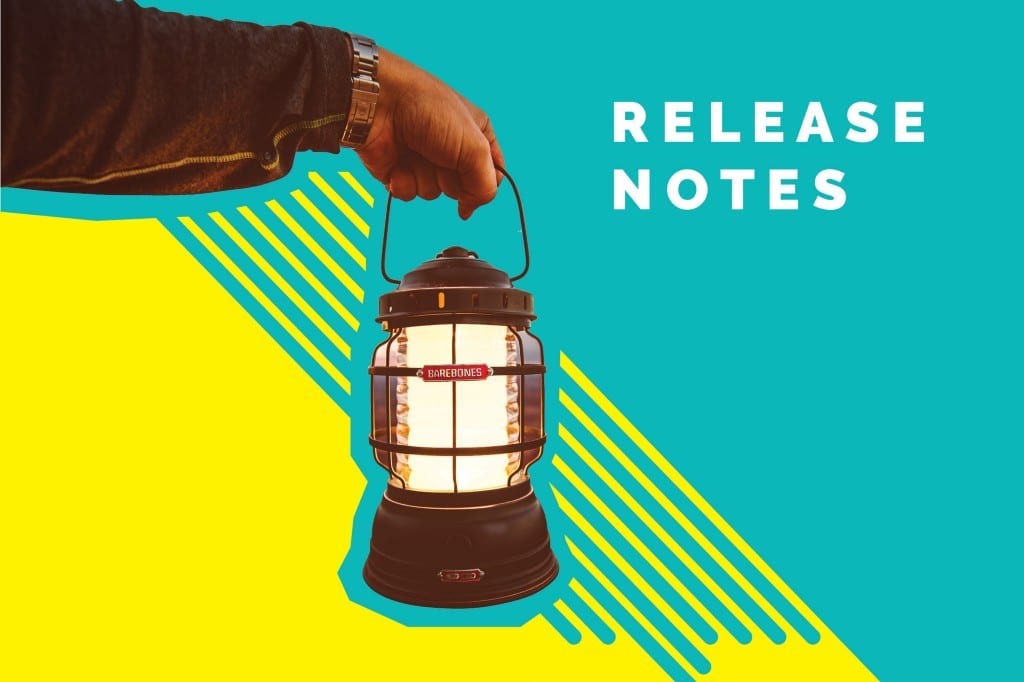 We hope you had a great time celebrating the festive season and the new year. Meanwhile, here at Kommunicate, we cooked some interesting features up, fixed a few bugs and improved the overall performance. Here's to the new year and making customer support smarter and better. ?
For previous versions of Release Notes, head here.
Web App
Custom Bot Integration
This is one of the most sought after features. You can now integrate any custom or third-party bot in Kommunicate using Webhooks. You can now easily integrate bots from leading bot-builder platforms such as IBM Watson, Microsoft Bot Framework into your website and apps.
Navigate to the Bot section and click on Other bot platforms.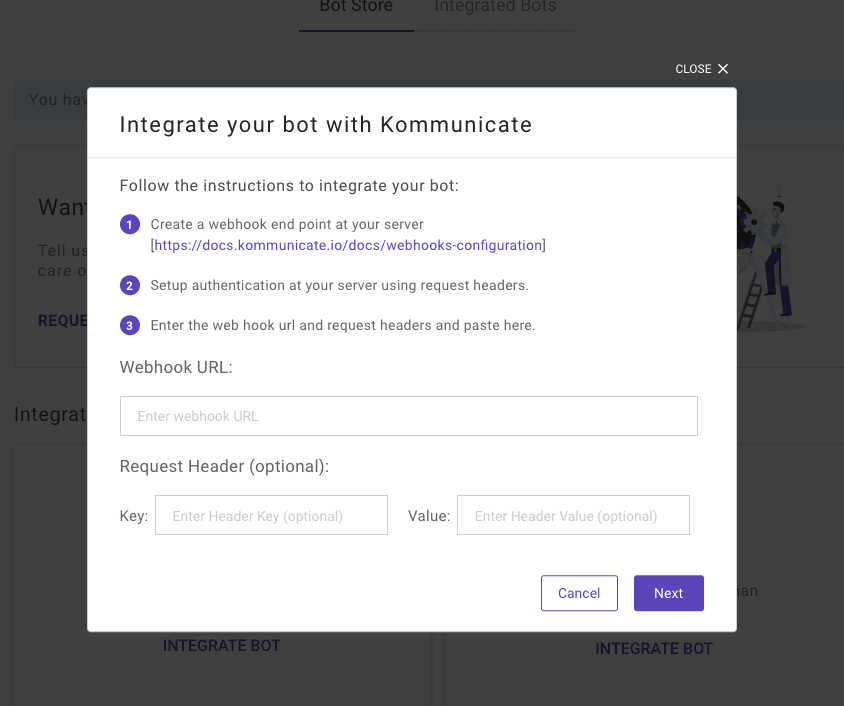 New in chat widget customization
You can now opt to remove Kommunicate branding from the chat widget. This is only available in Growth and Enterprise plan.
Expandable typing area in the dashboard
We have added the option to expand the typing area in the dashboard. This will be highly useful while replying to emails using Mailbox.
You can click on the expand icon on the top right corner of the typing area to expand it.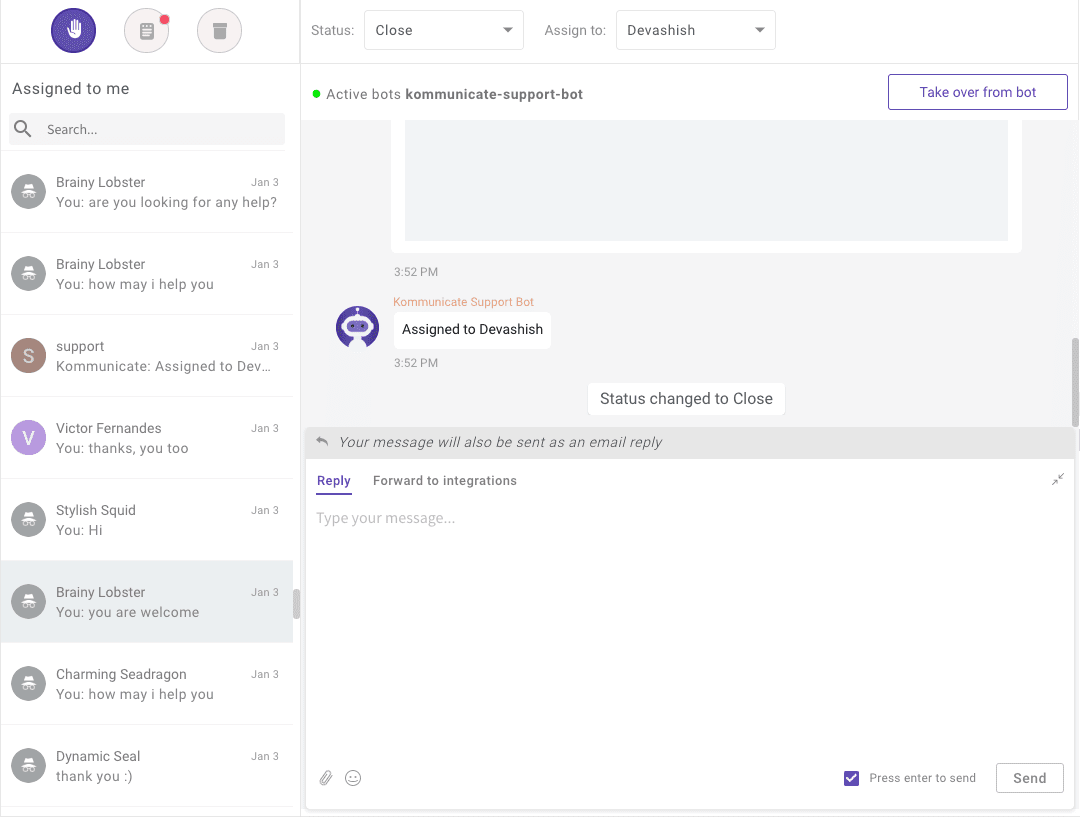 Humanizing the bots
We have added typing indicators for bots. Typing indicators will add a human touch to the bot conversations. Learn more about how to humanize your chatbots here.
Delete and resend agent invites
You can now delete and resend invites to agents from the Teammates sections.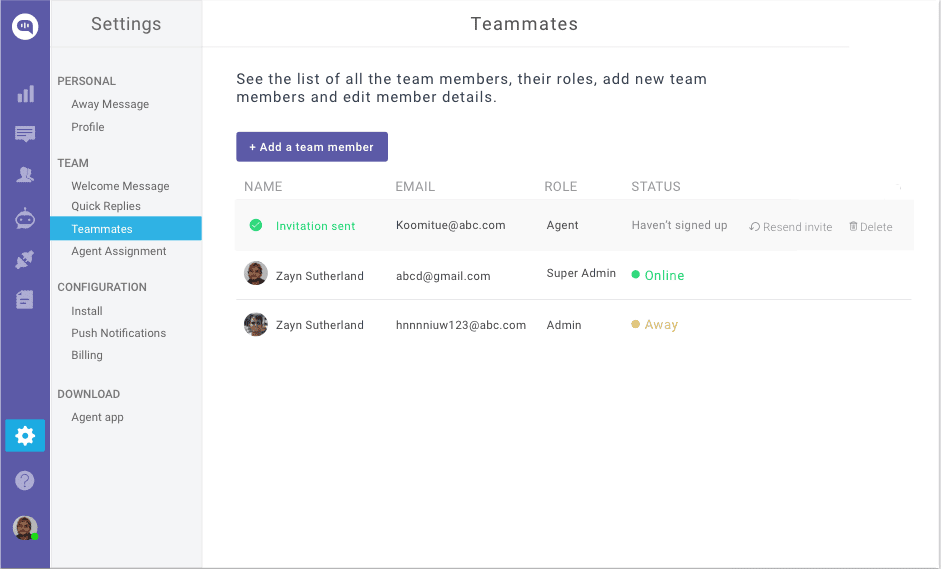 The chat widget is moved to iFrame
The Kommunicate chat widget has been moved to iFrame. Now you can easily avoid the chat widget's JavaScript and CSS conflicts with your website code.
Setting a default agent
Now you can change the default admin who will be assigned to the incoming conversation. In case of Notify Everybody, the chats will be assigned to the default agent and notification will go to each of the team members. In the case of Automatic Assignment, if nobody is online, the incoming conversation will be assigned to the default agent.
Note that, the super admin is default agent until and unless changed.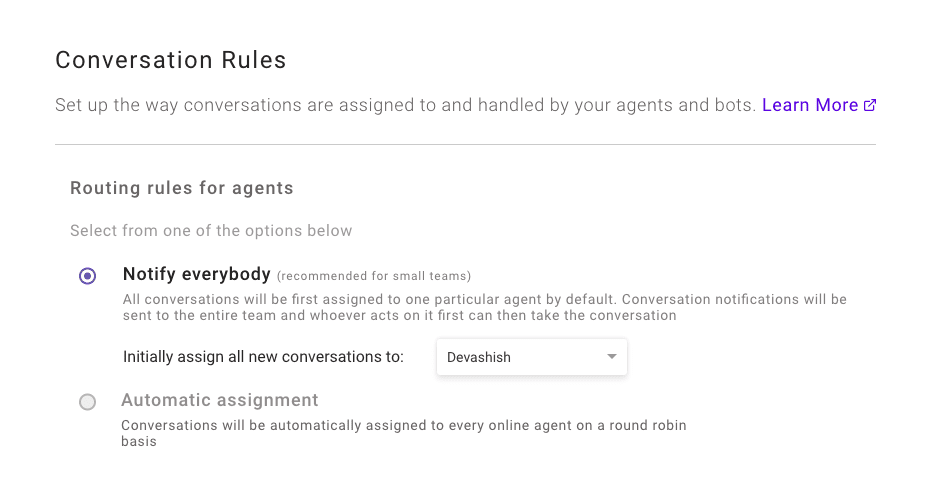 Edit user's display name
Now you can edit the name of anonymous chat users from the dashboard itself. This will help in better identification of the users.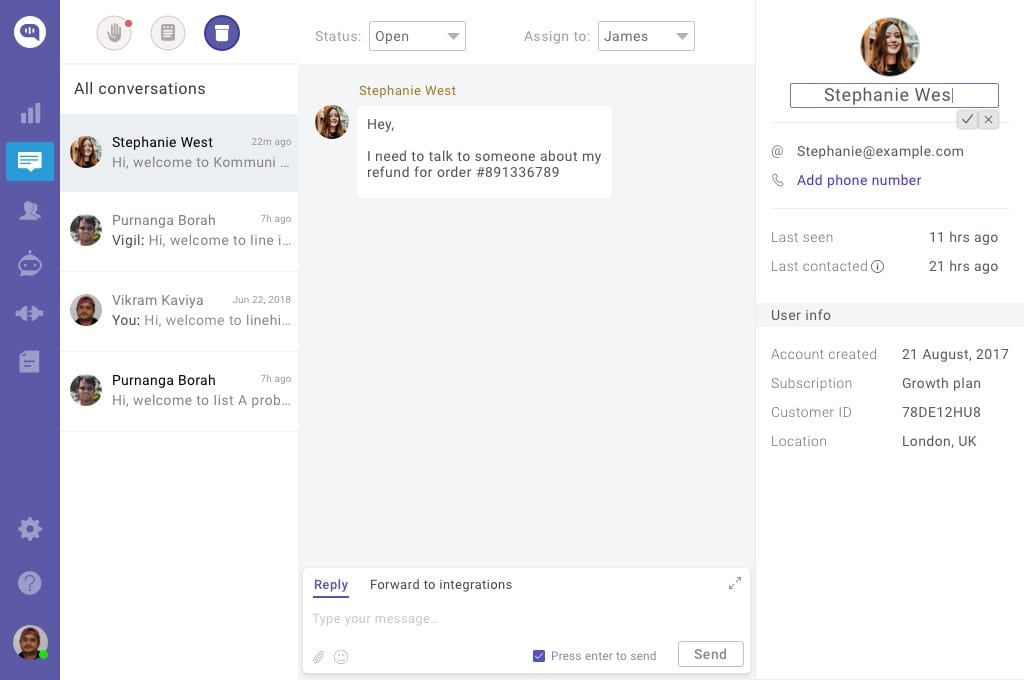 Custom reports request submission
We have always been a customer-first platform. You can tell about your custom report requirements by clicking REQUEST CUSTOM REPORTS from the dashboard. We will collate the data and provide the best possible solution for you.
Unsubscribing from weekly reports
You can now unsubscribe from weekly report emails. Please note that this will not unsubscribe you from other communication paths but only from weekly reports email.
Clickable links in the user metadata
The links you send in user metadata are now clickable.
Improvements in team permissions
The Webhooks and Security section will be hidden from agents and will only be accessible to Admins and Super Admin.
Extra security and authentication of users
We have added support for Access Token URL to authenticate users trying to use the chat widget. This will allow an extra layer of security and prevent unauthorized usage. Learn more about it here.
Addition in Dialogflow integration
You can send media attachment information in the original intent to Dialogflow in addition to textual information.
Platform APIs added
We have added some new Platform APIs for you to bring in more customizability in Kommunicate. The new APIs added are:
Change the conversation Assignee
Send rich messages
User update API along with metadata update
iOS SDK
1. The typing indicator will be dismissed in 30 seconds if a user is still typing the message.
2. We have added agent online/offline feature to update the users about the present status of agents.
3. Added a message metadata option in the configuration which will be sent in all the messages.
4. We can now use a new message list view which you can use to create a custom message list.
Android SDK
1. Similar to iOS, we have also added agent online/offline feature to update the users about the present status of agents in the Android SDK.
2. Now, the current conversation assignee image will be displayed on the toolbar.
3. We have introduced the typing indicator for agents and bots.
4. We now support full HTML/CSS email type in the chat.
5. New Staggered layout for quick replies/web links
That's all for now folks. Stay tuned for more updates on development, roadmap, and new feature releases. You can access all the previous release notes here.
---
Subscribe here to get the good stuff — we solemnly swear to deliver top of the line, out of the box and super beneficial content to you once a week.
At Kommunicate, we are envisioning a world-beating customer support solution to empower the new era of customer support. We would love to have you on board to have a first-hand experience of Kommunicate. You can signup for free and start delighting your customers right away.