Last Updated on September 21, 2023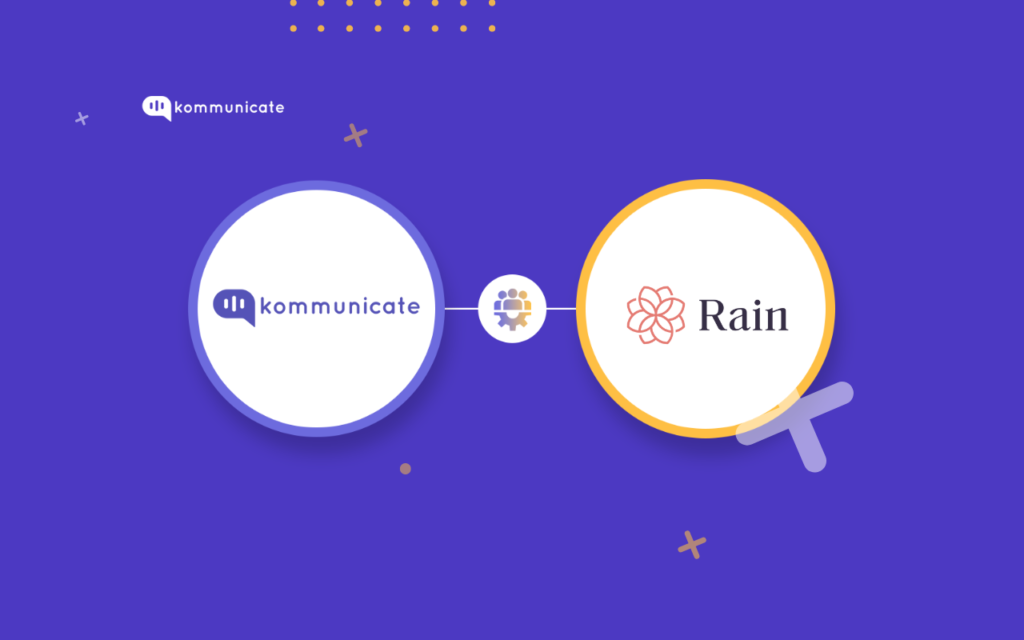 The Cryptocurrency Market Today
Cryptocurrency is the currency of the future. The value of the global cryptocurrency market is currently close to $1.2 trillion, according to this Forbes report. Bitcoin and Ethereum are the 2 most traded currencies in the crypto market today.
The value of the bitcoin market is approximately $600 billion. What makes cryptocurrency very lucrative is decentralization. This means the whims and fancies of a particular bank or government do not control them.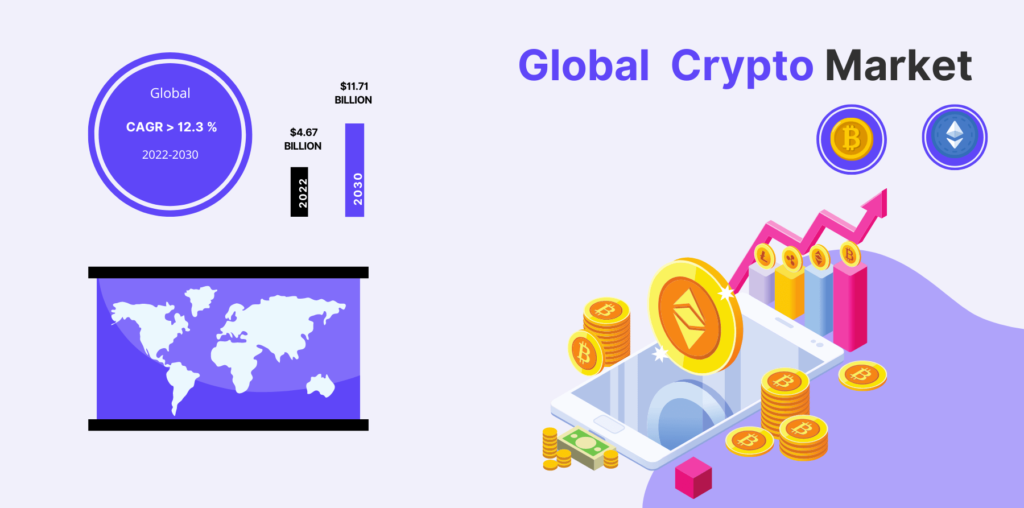 The decentralized nature of cryptocurrencies makes them an ideal source for people to securely store their wealth. As more and more countries across the world start accepting and trading in cryptocurrencies, we will surely see this currency become an accepted mode of payment.
Cryptocurrency and Bahrain
Bahrain is leading the race among the middle eastern countries when it comes to widespread adoption of cryptocurrency. This comes in the wake of distributed ledger and blockchain technology gaining momentum across the world.
The cryptocurrency sector in Bahrain is one of the most concentrated sectors. There are over 367 financial institutions in Bahrain employing over 13,700 employees. The Central Bank of Bahrain (CBB) has been praised for how it is regulating the cryptocurrency market, bringing international standard guidelines to trading crypto. One of known elite trader funding platform gives opportunity to prove their skills in simulated environment.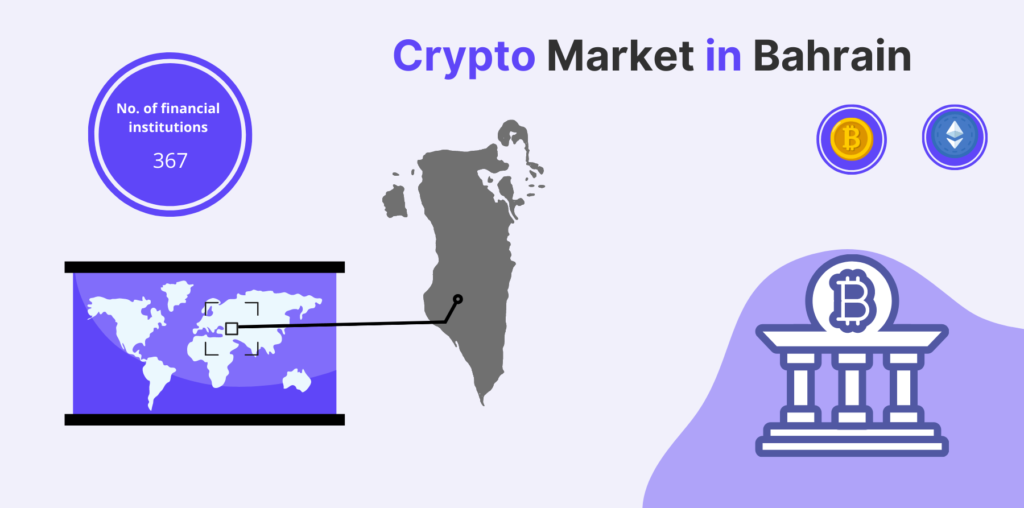 Bahrain aims to be a major financial hub among the Arab nations, giving a lot of importance to financial and banking activities. These contribute greatly to the country's GDP which is helpful since Bahrain has comparatively lesser oil reserves than Iran, Iraq or Kuwait.
Inspite of the strict regulations that CBB has put in, Bahrain remains a lucrative location for crypto firms to invest in. This is partly thanks to its small size, which lets the firms better communicate with regulators.

About Rain.com
Rain is one of the many players in the cryptocurrency space, headquartered in Bahrain. Rain provides a user-friendly platform to buy and sell cryptocurrencies, such as Bitcoin, Ethereum, Tether among others. The platform makes it attractive to trade in crypto, even offering 0% trading fees.
Rain has a proprietary offline Cold storage system, meaning they always protect the customer's funds. The website was attracting a lot of attention from potential crypto investors, and the human agents started to feel overwhelmed.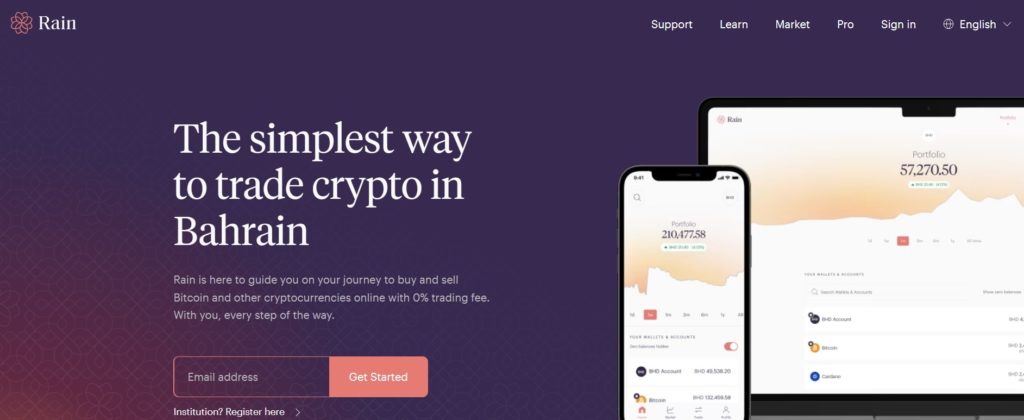 Rain.com's need for a chatbot solution
Rain.com's aim was to resolve customer inquiries more efficiently and promptly. In conjunction, Rain also had the aim to offer the option for customers to interact with a human agent at any time. This was especially crucial during periods of high market volatility and demand; to ensure customer satisfaction was not compromised. The chatbot proved to be valuable in handling many general customer questions before they needed assistance from a human agent.
Finding Kommunicate
Rain carried out an extensive search and explored multiple vendors, including Kommunicate, by researching online reviews, LinkedIn, and conducting Google searches. Eventually, they opted for Kommunicate due to its seamless integration with Zendesk, the flexibility exhibited by the Kommunicate team, market reputation and reasonable pricing options.
Native SDK integration – tipping the scales in Kommunicate's favor
Initially, Kommunicate did not have a native mobile integration with Zendesk. However, the Kommunicate team collaborated closely with Rain and developed an SDK integration tailored to Rain's requirements. This cooperation proved to be highly beneficial for Rain's operational and customer needs.
Team Kommunicate – Going above and beyond the Call of Duty
Rain had a highly positive experience with the Kommunicate team, particularly appreciating their unwavering helpfulness and commitment to providing excellent customer service. The team demonstrated exceptional flexibility in developing a mobile Zendesk integration and quickly addressed technical issues or implementation challenges. They even engaged with Rain's engineers and held impromptu calls to resolve any problems efficiently. Rain praised the team's supportive and responsive approach, emphasizing their genuine commitment to helping clients.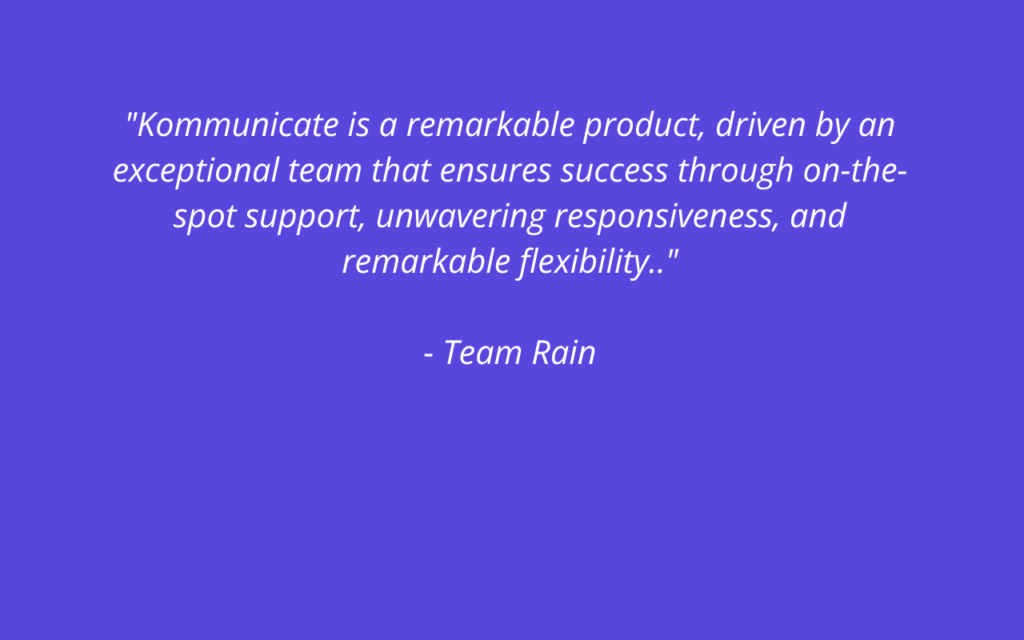 The Kommunicate difference – Chatbot in action
Additionally, Rain noticed performance improvement after deploying the chatbot solution on both mobile and web platforms. The chatbot successfully resolved many common customer inquiries, leading to improved chat deflection rates. However, Team Rain also continuously reviews and optimizes the chat flows to ensure customers receive satisfactory answers, rather than just being directed away from the chatbot. Rain always maintains an option for customers to connect with human agents when necessary.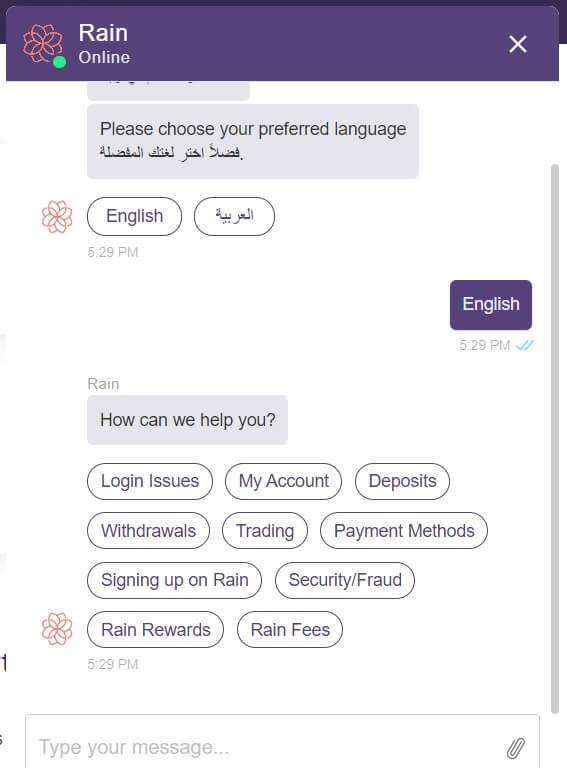 Team Kommunicate – setting the bar high in meeting customer expectations
Rain was highly impressed with Team Kommunicate's willingness to cater to clients' needs and exhibit remarkable flexibility. Whether it meant developing new features or resolving technical issues, the Kommunicate team consistently provided prompt and effective assistance. The team communicates clear timelines and adheres to them, ensuring clients receive timely support whenever they encounter any challenges.
Rain.com is racing ahead in Bahrain's Crypto race, and you can be rest assured that Kommunicate will be there to support Rain, in every step of the way.
---
Naveen is an accomplished senior content writer with a flair for crafting compelling and engaging content. With over 8 years of experience in the field, he has honed his skills in creating high-quality content across various industries and platforms.
---