Last Updated on June 6, 2022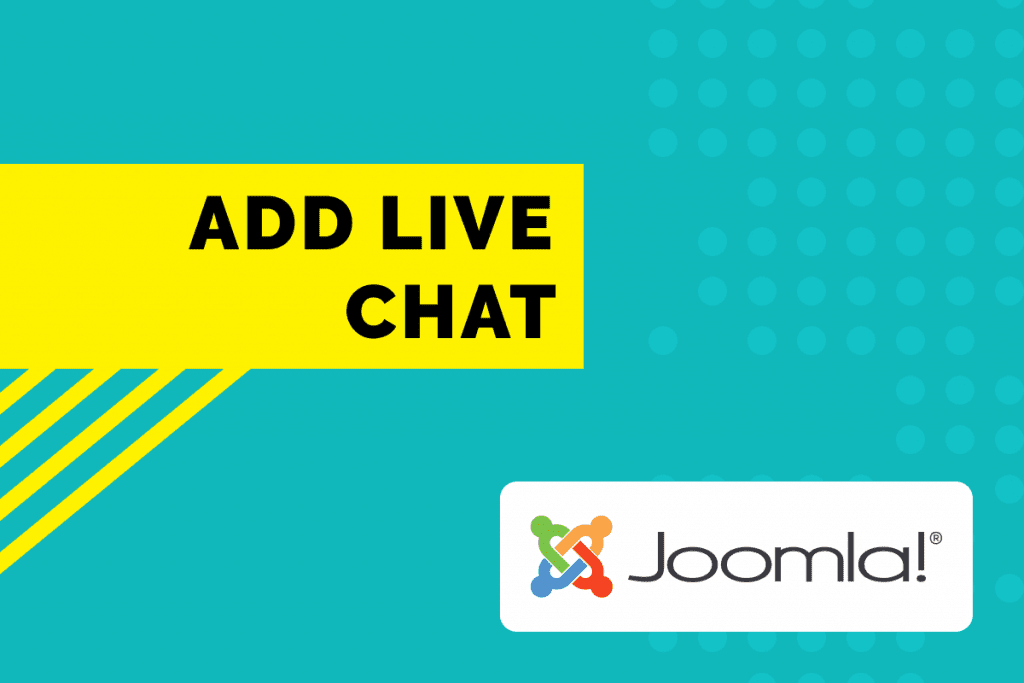 Live chat is faster and the best way for your customers to talk to you. Live chat provides a far better experience than the contact forms or communicating through emails.
The advantages of live chat include proactive outreach, increased sales, faster problem resolution, and improve customer service.
In this post, we are going to see how you can add a live chat plugin to your Joomla websites. Joomla is an open-source Content Management System (CMS) that allows you to generate web content.
Steps to add live chat to your Joomla website
Let me explain all the steps with screenshots and detail.
Step1: Login to your Joomla administrator panel
The Administrator interface can be opened by appending the word administrator to the URL of your Website or Server IP.
For example, http://www.example.com/administrator Or http://159.65.151.55/administrator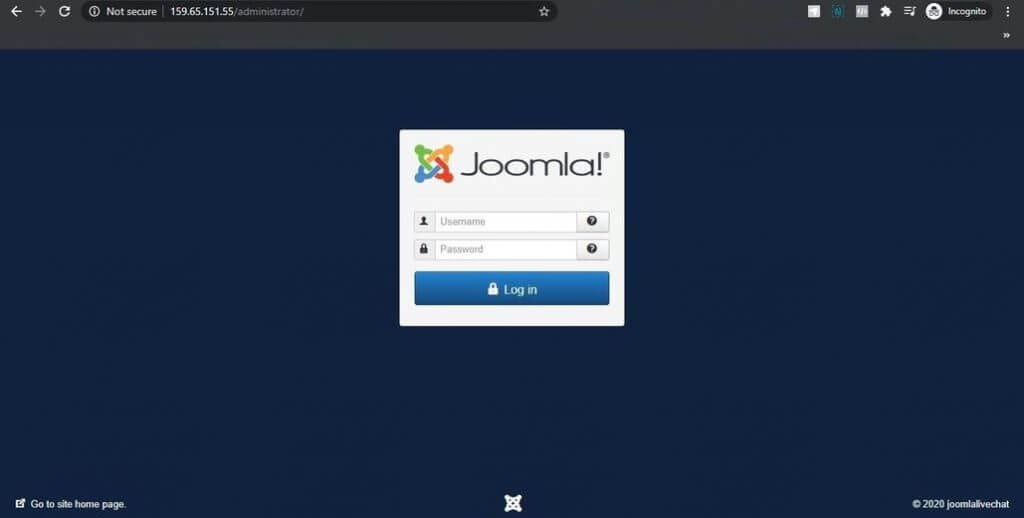 Step2: Then, Go to "Extensions" and click "Templates" from the drop-down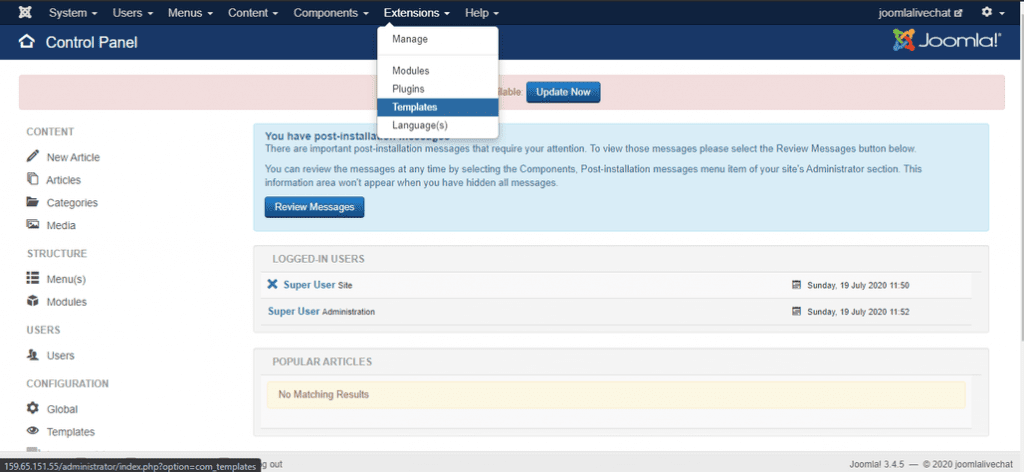 Then select the required template for your site.
For example, Template – Beez3 Details and Files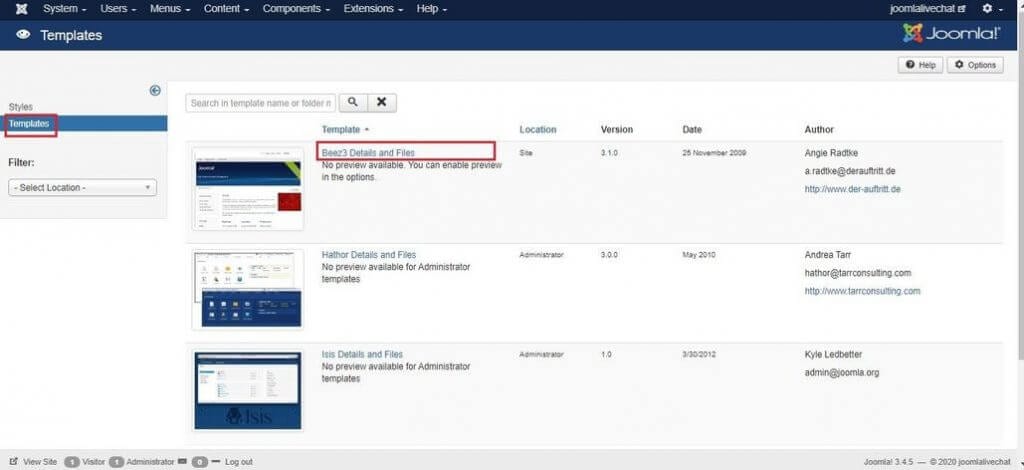 Step 3: Click on the "index.php" file on the left side menu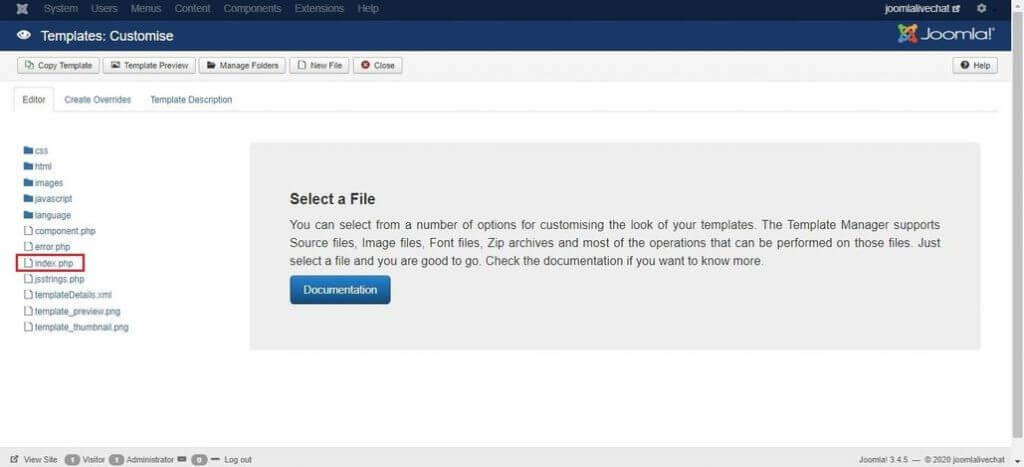 Then, scroll to the bottom on the "index.php" file, you would be able to find </body></html> tags at the last.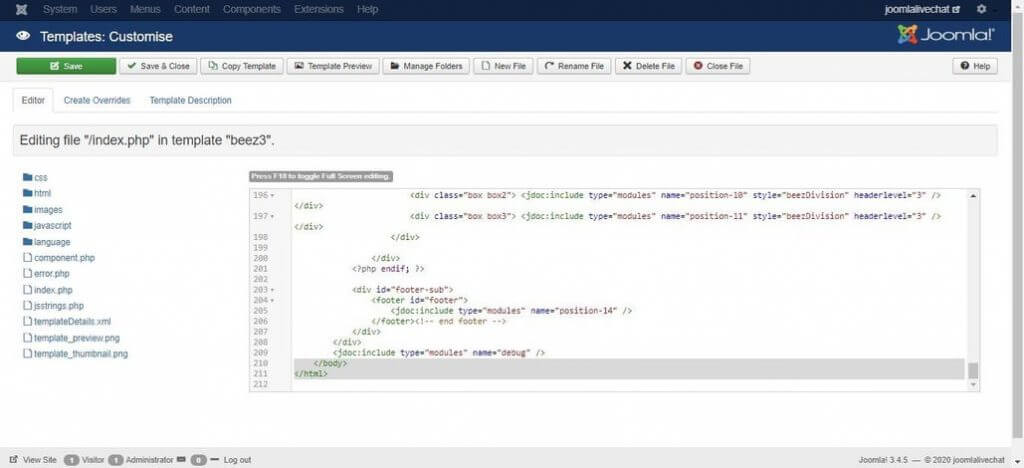 Step 4: Now, paste your Kommunicate live chat code snippet in the between the body tags (above </body>) and "Save"
Login to the Kommunicate dashboard
Select the settings ⚙️ option, navigate to the INSTALL section and click the Web tab and copy the Javascript code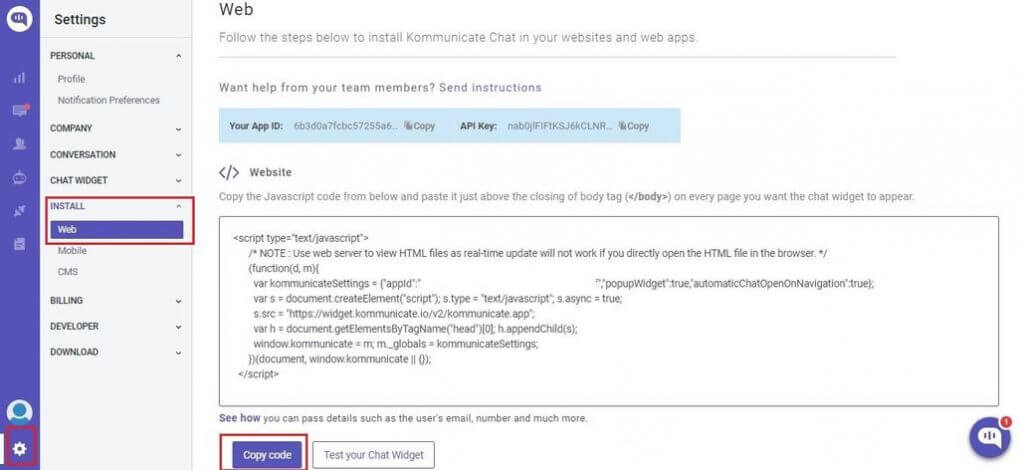 Then paste the code between your Joomla website the tags (above </body>) and "Save"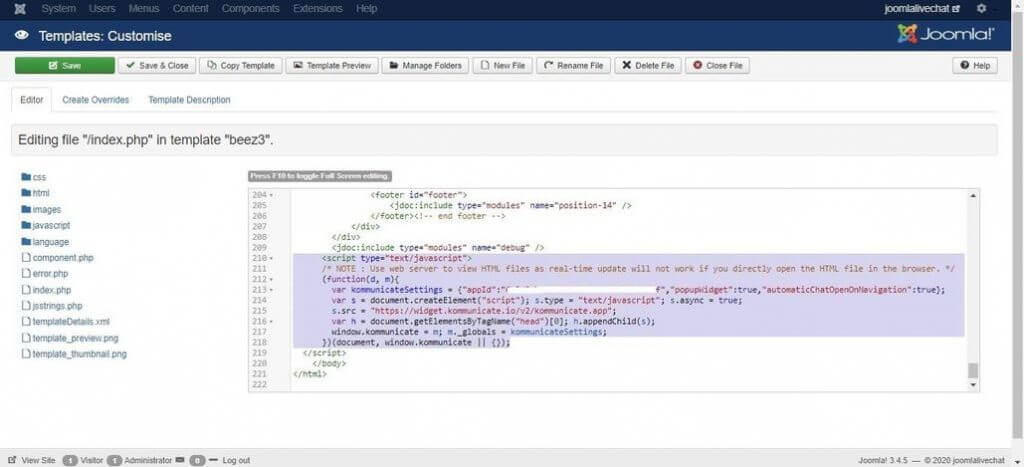 After saving, you can view your Joomla website and test the Kommunicate live chat widget.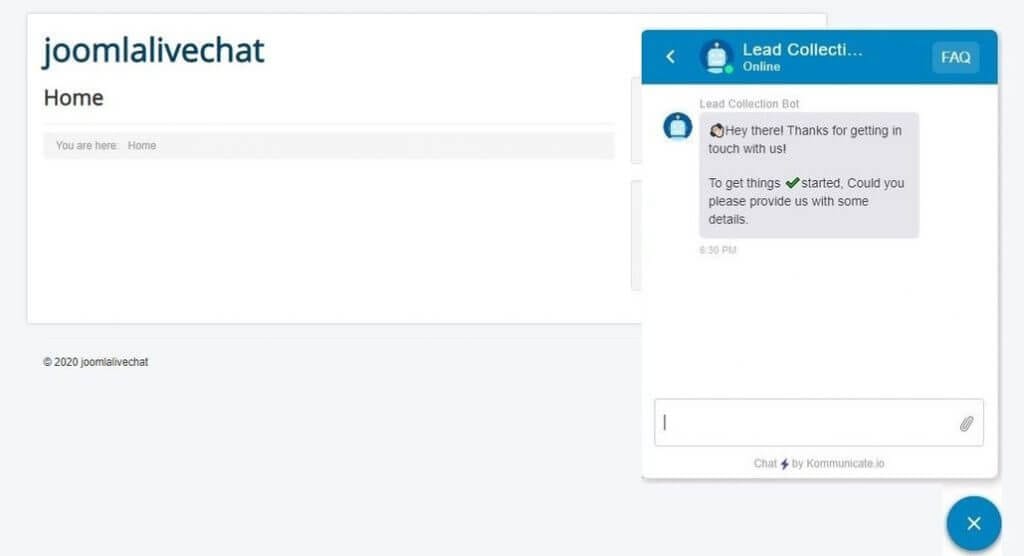 If you have any questions, please let us know in the comments.
🚀 Read: Integrate Live Chat Plugin into Meteor Website
---
At Kommunicate, we are envisioning a world-beating customer support solution to empower the new era of customer support. We would love to have you on board to have a first-hand experience of Kommunicate. You can signup here and start delighting your customers right away.
---