Last Updated on November 13, 2023
Believe it or not, it is the end of 2023. Yup, the year that just seems to have begun a couple of weeks ago is coming to its finale, and this can mean only 1 thing – The Holiday Season.
With Black Friday, Cyber Monday, Christmas, Thanksgiving, Diwali, New Years and the likes around the corner, the holidays are one of the busiest times of the year for a business.
If you want numbers:
With these numbers, it is evident that you need to be on top of your customer service game this holiday season. And automating customer service is the way to go if you want to achieve this.
Let us look at 7 different ways you can take the load off your customer service team, to handle the bevy of orders this festive season.

Way 1: Set up a Knowledge base:
As the orders for various products increase, so do the customer queries. Customers want to know various details about their product, for instance, the model names and shipping details.
Setting up a detailed knowledge base, with a list of product specifications of your inventory and every possible question that your customer might have, can free up countless hours for your customer support team.
Case in point: Amazon. Amazon has a great customer satisfaction score, and about 89% of consumers say they will purchase from Amazon over any other ecommerce retailer.
Amazon organizes questions that the consumers may have in a simple list format, to discourage customers from contacting the support team. And discovering content on the Amazon website is easier than ever thanks to the helpful search bar.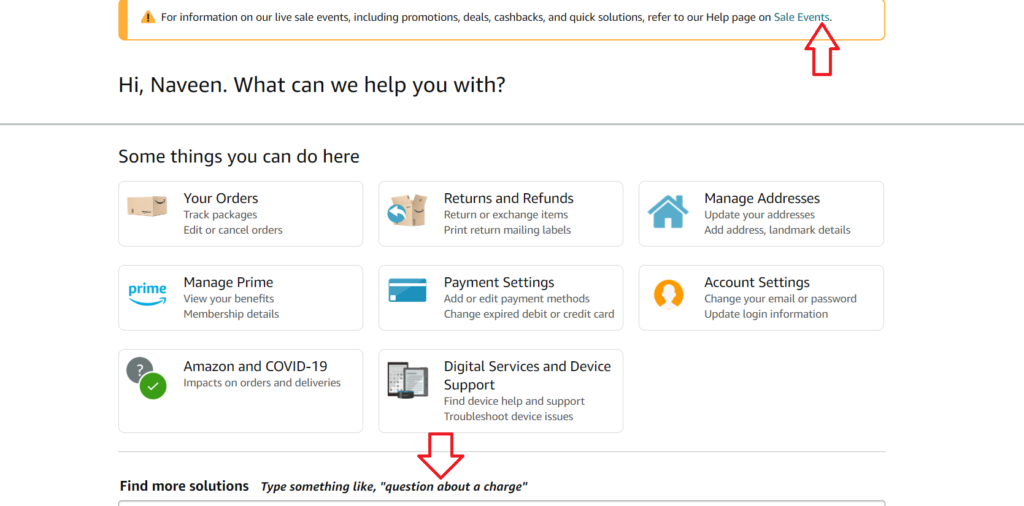 Amazon even has a separate section on their Customer service page to deal with the questions customers may have regarding their ongoing sales.
A good Knowledge base is thus a better investment than, say, hiring a new customer support agent who will then have to be given training.
Moving on.
Way 2 : Answer FAQs
During the holiday season, businesses can expect orders which are higher in volume than the orders they get during the general time frame. Customers will generally have questions that are similar in nature, or, in layman's terms, Frequently asked questions (FAQs).
FAQ Chatbots are one way to deal with this problem. These FAQs can be around common product queries such as product availability, shipping status, invoice for a placed order, etc.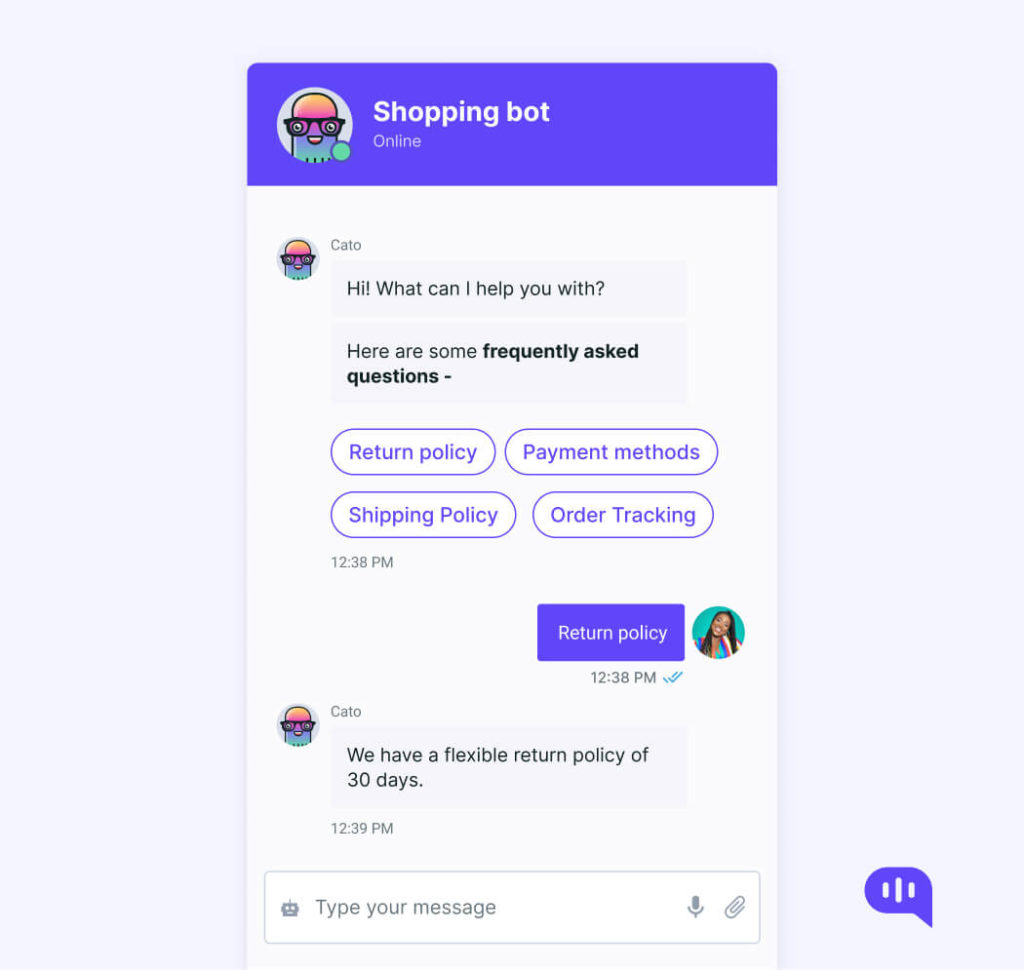 Giving a separate FAQ page on your website, or letting your chatbot answer FAQs, is another great way to save time for your customer service team.
Your CS team will also thank you for saving them from the mundane task of answering repetitive questions, leaving them more time to work on complex queries.
This will lead to increased productivity with the added benefit of your customers getting answers to their queries super fast. A definite win-win situation for both you and your customers.
Way 3: Use a robust CRM System
During the festive season, there will be a high volume of tickets that customers might have about returns and shipping, and it is your customer service team that will have to bear the brunt.
If there are customer service agents that are responsible for these functions, you can have a robust CRM system that can route these tickets.
A CRM system can also classify tickets according to the kind of queries it gets. For instance, questions like "When will my product ship?" or "How do I apply for a discount?" are ripe for automation, and a CRM system can help in this regard.
You can also use a CRM System to escalate issues to supervisors, when a junior teammate is unavailable to answer a particular question.
CRM systems are thus incredible tools that you can also use for personalization, and segment users based on their needs and preferences.

Way 4: Use Social Media Monitoring Tools
Customers today are talking about your brand 24*7, thanks to the increasing prevalence of social media in our day to day lives. It is not enough that you stay on top of these conversations. You must also ensure that there is no negativity around your brand in social media. In case there is, you must deal with it appropriately.
This is where social media monitoring tools come in. Using tools like SproutSocial or Hootsuite, you can find out what your customers are talking about your company, your industry, your competition, or even your new festive season commercial.
The festive season is mostly advertised on social media, and, to keep the buzz going, you need to make sure you engage with your audience. Your customer support reps are already short on time, and hence, social media monitoring tools will help you stay on top of the game.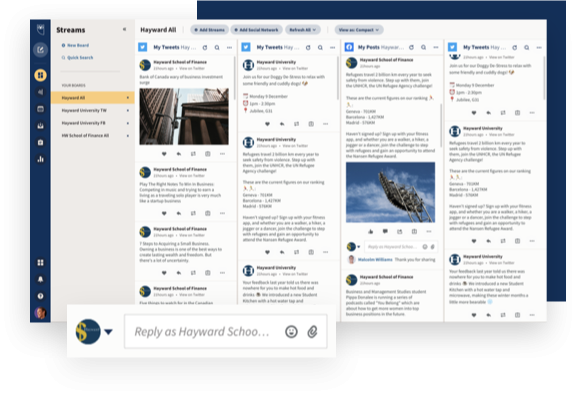 Way 5 : Automating customer segmentation
Customer segmentation plays a pivotal role in your holiday sales strategy. It can, for instance, help you identify high value customers who have a history of big spending during the festive season.
Once you identify these customers, customer support agents can prioritize them and handle their queries urgently, increasing the chances of a repeat purchase. Customer segmentation also helps identify customers who are at the risk of churning.
Once your customer service agents identify these customers, they can then reach out to them and ask them the reasons why they are considering leaving you, and also persuade them to maybe stay. This can help increase the LifeTime Value (LTV) of your customers.
Consider a customer who has made a purchase of Sony's PlayStation 4 and also a few discs for the console during the previous festive sale. Your customer service agents can now send offers for the new PlayStation 5 to these customers via email.
These customers have a much higher chance of converting, and this action is better than sending a cold email to customers who may or may not buy a gaming console.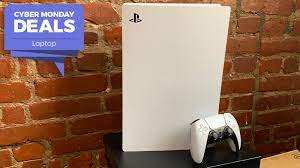 Way 6: Automating order fulfillment
Once a purchase is made, customers have to know the status of their order. This process is also ripe for automation, and a chatbot is helpful in this sphere as well.
You can use chatbots to tell customers about their order status, including shipping status and order confirmation. Chatbots can also send tracking information to customers, so that they know exactly where their order is.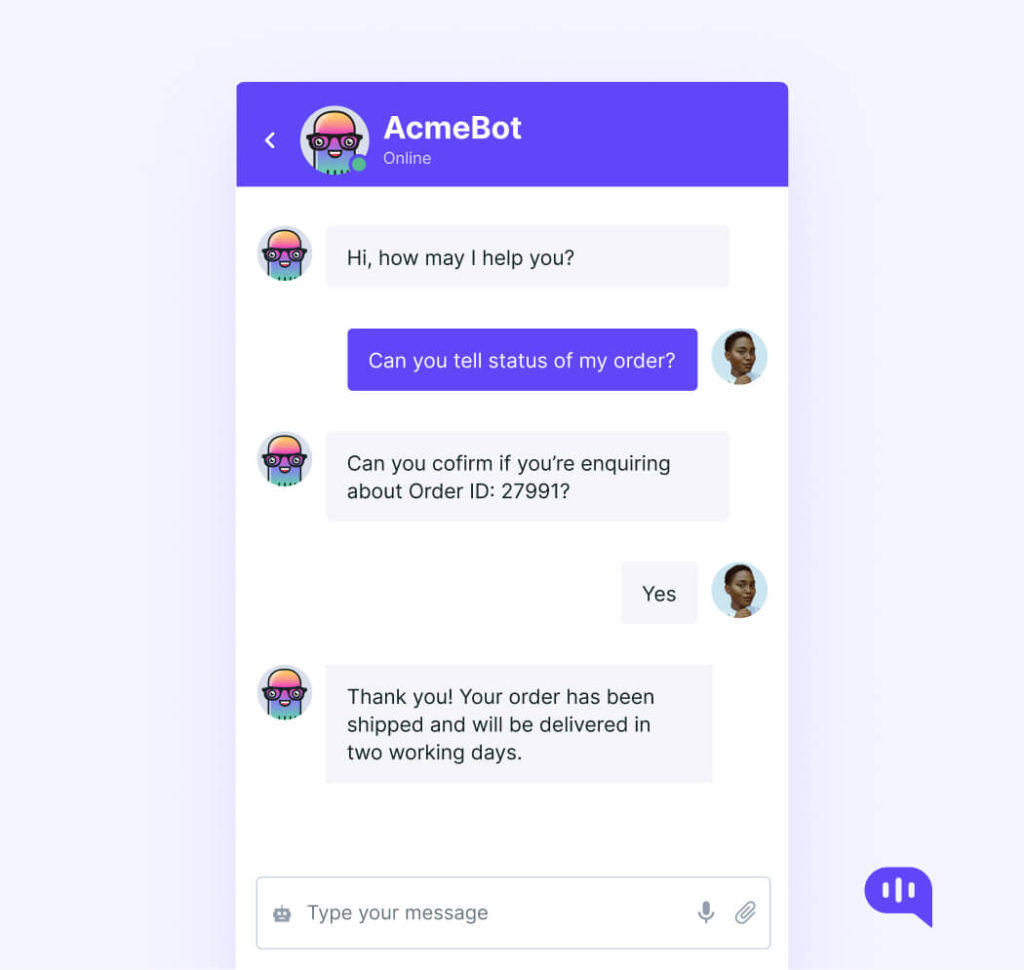 service agents, who don't have to deal with the increased workload during the holiday season.
Customers will also appreciate the fact that they don't have to contact support every time they want to know the status of their purchase.
Another important advantage of automating order fulfillment is that customer service agents are bound to human errors, whereas a chatbot or another form of automation don't make them.
Way 7: Collect Feedback using a chatbot
Customers who come to your website during the holiday season will have a lot of feedback, and feedback is crucial to growing any business. Collecting feedback can be done using chatbots, which helps in driving personalization at scale.
Customers will have stories to tell about your products or services, and a customer service agent may not have the time or the patience to listen to all of them. Customers can instead type out their feedback into a chatbot, where you can set a character limit for brevity.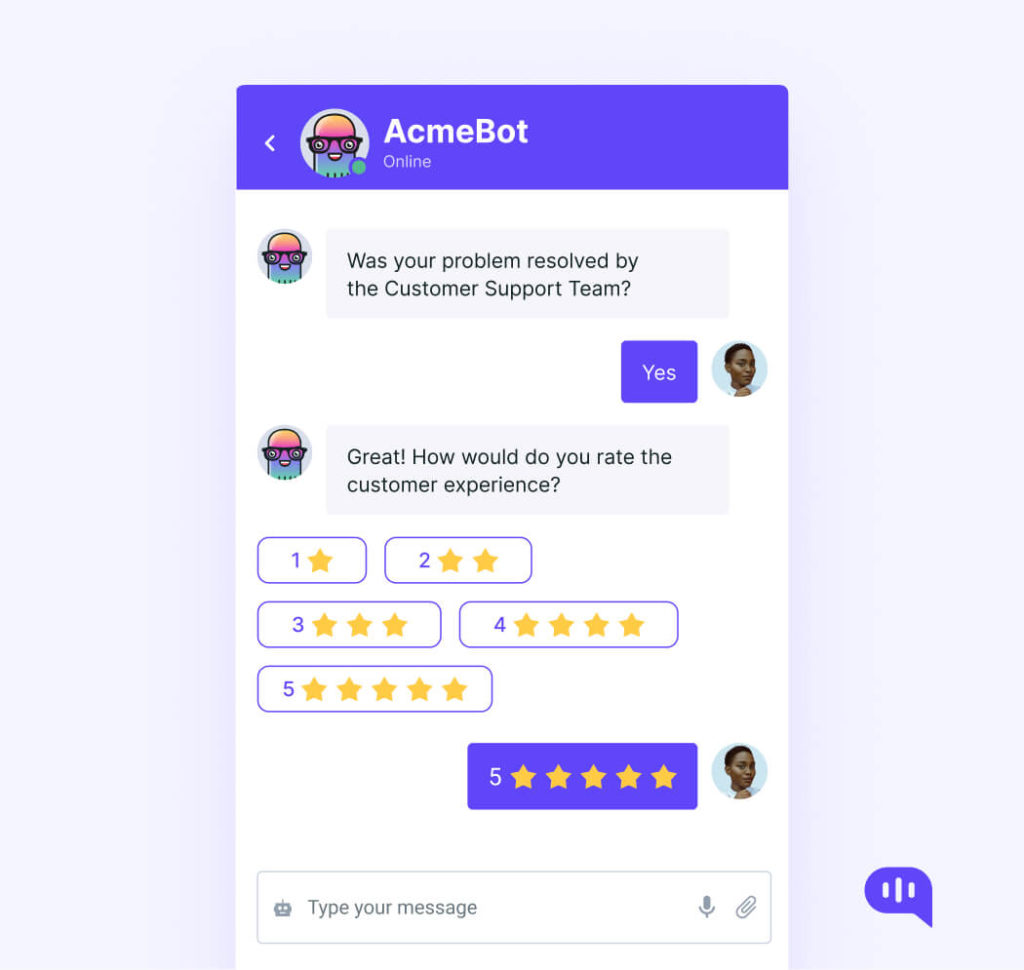 You can learn a lot from poor customer feedback, and thus, automating collection of such customer responses becomes the cornerstone of your customer service strategy.
And there you have it. 7 ways you automate customer service this festive season. Be it Black Friday or Cyber Monday, you can use these methods to make sure you are on top of your game. Go ahead, open those floodgates!!
---
Dheeraj is passionate about all things Search, and is currently an Sr. SEO manager at Kommunicate. His interests lie at the intersection of technology and human psychology, and his writings reflect his interests. When not researching the latest trends in SEO, you can find him sipping coffee, cracking jokes, and reminding everyone that "Search is serious.. guys."