Last Updated on November 11, 2022
Customer service is about supporting customers, right? Yes, but it can be so much more than that. Customer service can completely change the way people view your company. Your brand, your product, and your mission all shape a customer's views before and during their positive interactions. But the second they hit a snag, the reputation of your business, in their eyes, relies entirely on your customer service department.
What are customer expectations?
Customer expectations are the presumptions that consumers have about a company, a brand, a product, or service and the level of attention they require when using it to be satisfied with their investment. These expectations stem from a number of sources, such as prior transactions with your company, customer communications, interactions with competitors in the market, and reviews from other clients.
The levels of customer expectations have gotten more and more demanding over time — especially on the back of constant technological advancement. To ensure customer pleasure and prevail in a purchasing choice, it is imperative to meet these growing client expectations.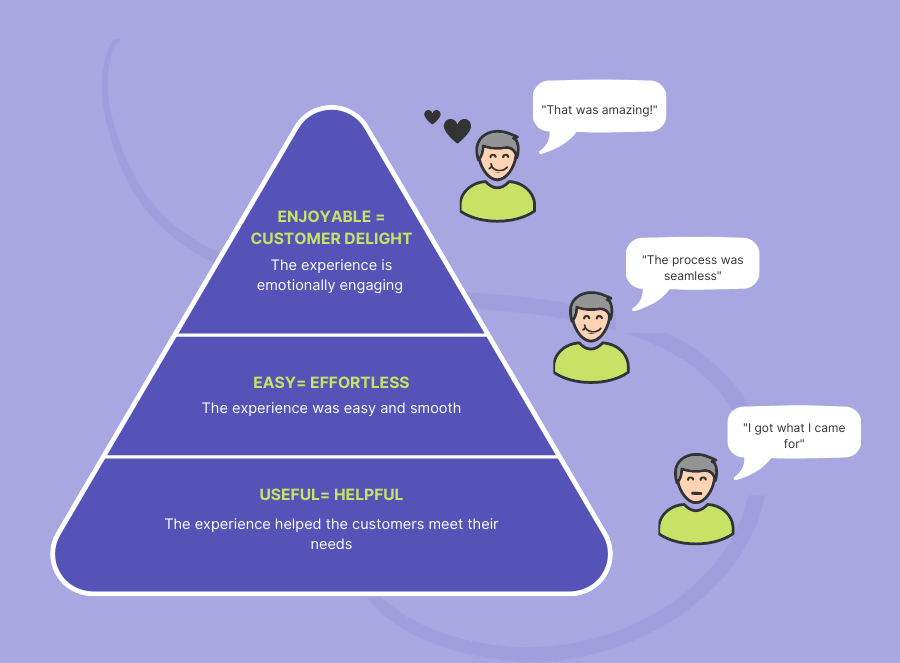 Knowing and considering consumer expectations in your customer service plan is essential to exceeding customer expectations and fostering client loyalty, regardless of the size of your organization.
As we've touched upon before, it is so much easier to lose a customer than to gain one. And these are the exact types of scenarios where this could happen. How do you go about stopping it? Well, you need to always be exceeding customer expectations. How? Here are some examples.
Importance of Customer Expectations
A company needs to be in sync with its customers and target demographic to ensure that the business is sustainable for the long term. Customer expectations help in this scenario to gauge how the company needs to function to be profitable and build brand loyalty. 
When customers begin to expect high-quality products and services from your company, the brand reputation of your business will soar. Such a reputation has a compounding effect over time that boosts product sales and brand loyalty. It will also help your business stand out from the competition, which is highly desirable in a constantly changing market.
1. Meet your customers where they are with omnichannel support
The world has undergone several changes in a shockingly short span of time. The least of these changes is accelerated digitalization across industries which is a boon in disguise. Customers were on board with the digitization efforts right from the start, expecting companies to be more responsive online. Consumers now expect such responsiveness across various channels such as social media, email, etc. 
WhatsApp saw a 300% spike in users from 2018 to 2020, and Facebook Messenger has 138 million users as of 2022, growing steadily over the past 5 years. If these statistics are anything to go by, people use social media more than ever for everything they do.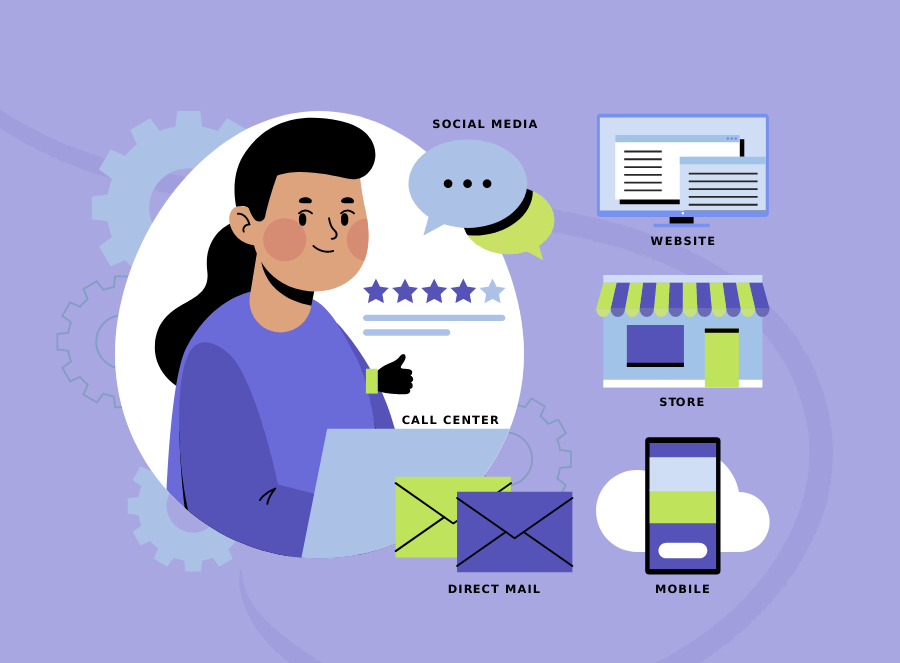 You can use seamless omnichannel support to ensure customers are met with a consistent level of assistance across various media. One way to ensure consistent responsiveness with accuracy is to use customer service automation – chatbots. Chatbots can help you service your customers round the clock, regardless of time zones and customer volumes.
2. Help make Online transactions seamless for your customers
With accelerated digitalization, there is a need for seamless and simple online transactions. You can meet this requirement for your customers by making things easy for non-digital natives or users unfamiliar with online transactions. By making online transactions easy for all demographics, you can instantly expand your customer base. You will also immediately increase your sales numbers and corresponding profit margins. 
Even digital natives expect a certain level of ease in transacting online on shopping sites. Customers must be able to easily switch from one channel to another while purchasing a product. Raise your customer expectations by making your online transactions device and platform agnostic.
3. Use effective customer communication to meet customer expectations
As with any interactions between people, online or offline – communication is key. You will have to clearly communicate to your customers the quality of your products and services. Such communication can range from product features to offers and discounts. It can also include answers to FAQs about your company in general.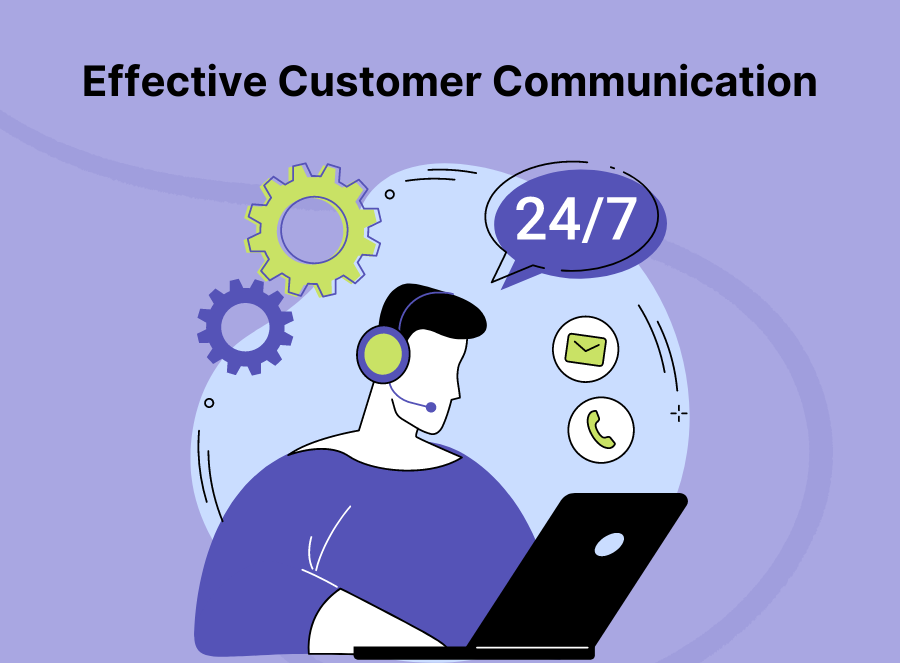 Consistency is key to clear communication with your customers. You need to share the same information about a topic across various channels without much change while retaining brand style and messaging. Also, make it a point to use simple language and terminology that anyone can understand, not just experts.
4. Customer expectations also include data privacy and protection
The European General Data Protection Regulation (GDPR) in 2016, and USA's Health Insurance Portability and Accountability Act (HIPAA) in 1996 specify the privacy rights of the digital user.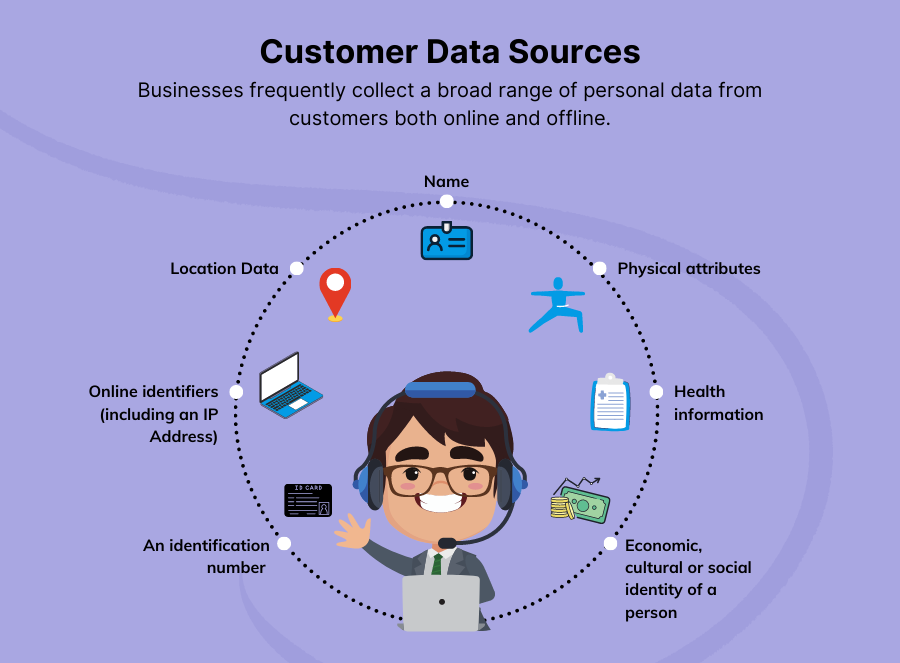 By complying with these regulations and being transparent about the same, you can build customer trust. You can do this by sharing exactly what data you will collect about your customers, and how it will be used to improve services.
5. Meet customer expectations through continuous innovation
One way to anticipate, meet, and even exceed customer expectations is to constantly innovate with your products and services. You can also enhance your customer support process to address the ever-changing needs of the customer in tandem with the market. 
You will need to experiment from time to time and take calculated risks to introduce products and services to disrupt the market. Currently, there is renewed interest in augmented reality (AR) and virtual reality (AR) domains in the wake of hyper-digitalization. 
Conclusion

These are just a few ways that you can go about exceeding customer expectations. Not all of these will apply to your business, or maybe none of them do. Explore the possibilities. What can your company be doing to improve customer experiences?
---
This post is written by Jade Longelin and was originally published in Playvox
At Kommunicate, we are envisioning a world-beating customer support solution to empower the new era of customer support. We would love to have you on board to have a first-hand experience of Kommunicate. You can signup here and start delighting your customers right away.