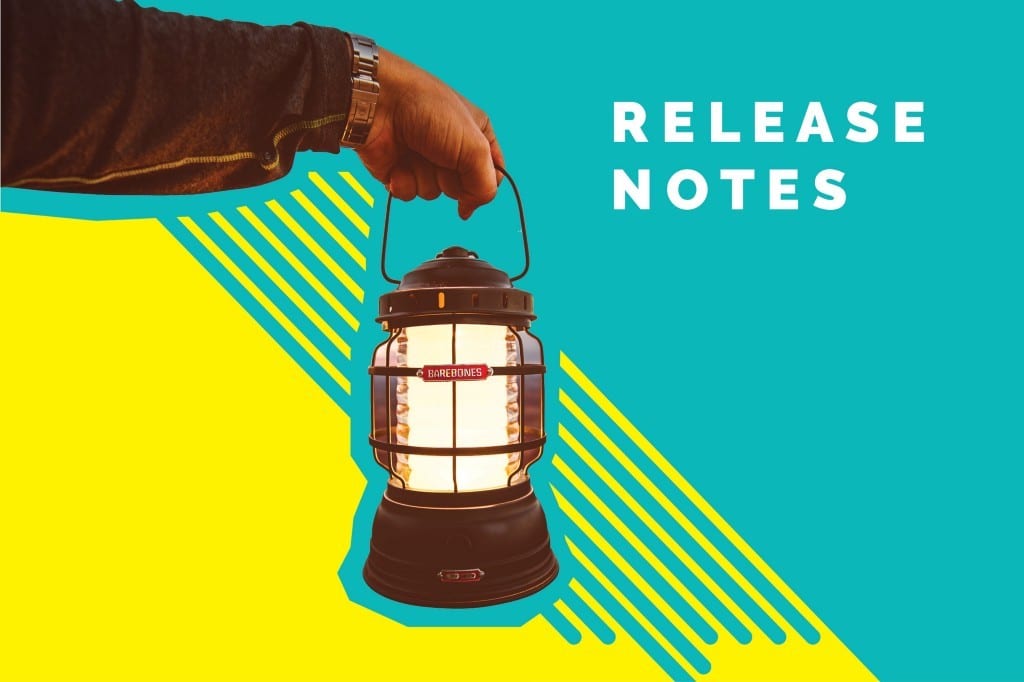 We have been working hard and hustling in the month of June to bring the latest powerful features for you. The June release includes Amazon Lex bot integration, CSAT rating tool, new feature-rich Helpcenter, Bot integration flow improvements, latest iOS/Android SDKs, and other improvements.

If you have missed previous versions of product updates, Read here.

Kommunicate web app
Amazon Lex Integration
We have added code-less Amazon Lex integration in our arsenal. Being a popular platform for building conversational interfaces, Amazon Lex bots can now be deployed with a beautiful Kommunicate chat interface on your platforms.

Want to know more about this exciting feature? Read it here
Chat widget
We have released the new and revamped chat widget. The all-new chat widget installations will have a close button at the bottom by default.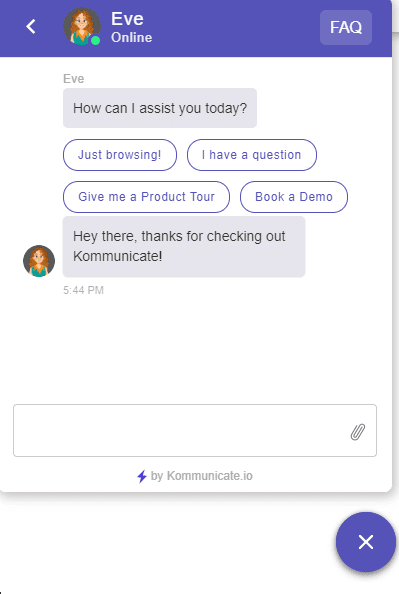 Improved bot integration flow
We have improved integration flow of your bots and now you can easily enable/disable chatbot human handoff functionality from your dashboard during the integration of new chatbot.
Let's say, you only use bots to answer queries and don't use any human agents then you can disable human handoff functionality and only allow bots to handle all queries.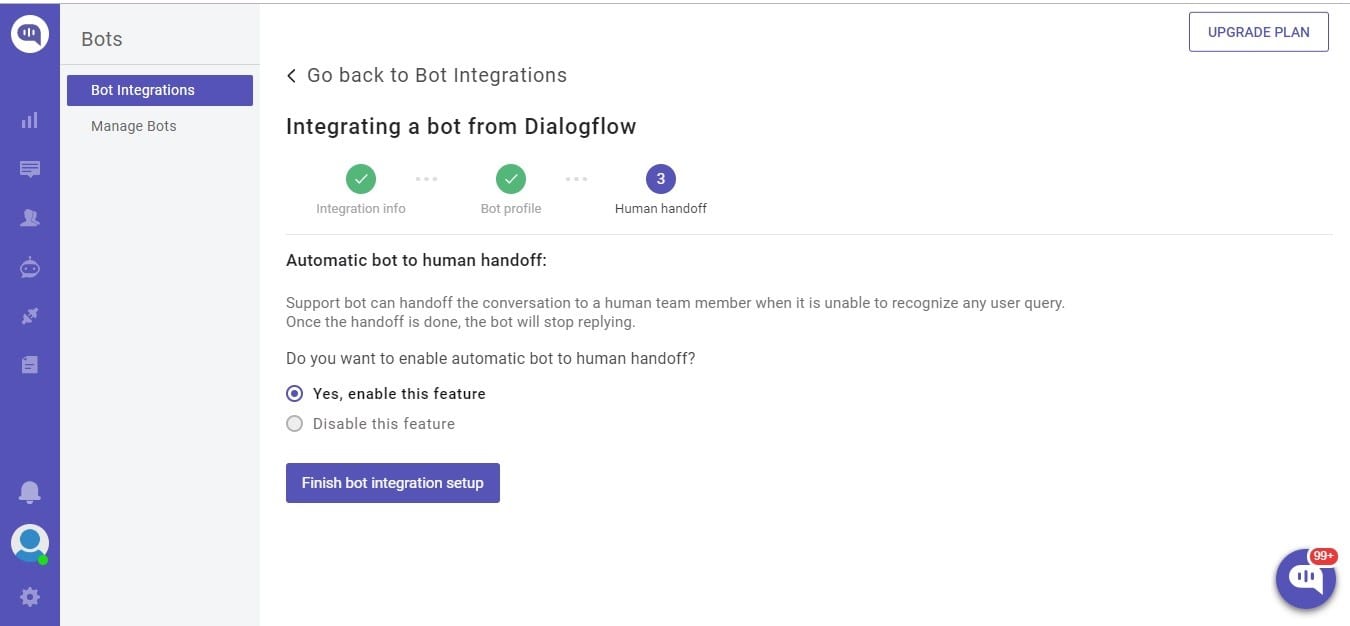 For time being it can be enabled/disabled only at the time of integrating new bot. But we are working on allowing to make this change in the later stage also.
Do you have any confusion about chatbot human handoff functionality? Read this blog.
CSAT Ratings – Beta Release
Customer Satisfaction (CSAT) ratings are the measure of how satisfied the customer is with your support. We have released a BETA version of CSAT Ratings.
We have already implemented on our website and it's helping us to improve our support based on the feedback.
Drop a note to us to try it out.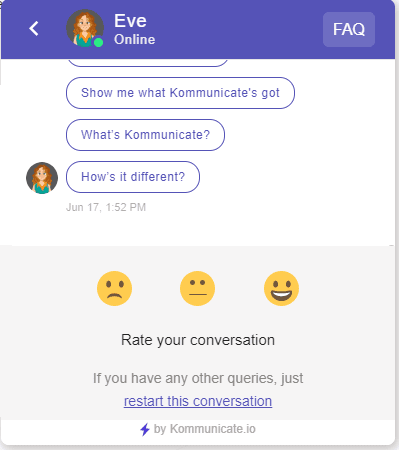 Helpcenter
Say hello! to the new, improved and feature-rich Helpcenter. Kommunicate's knowledge-base management tool just got bigger and better. Here are the top highlights of the release:
Completely new UI for FAQ section in Dashboard.
Added support for categories in FAQ section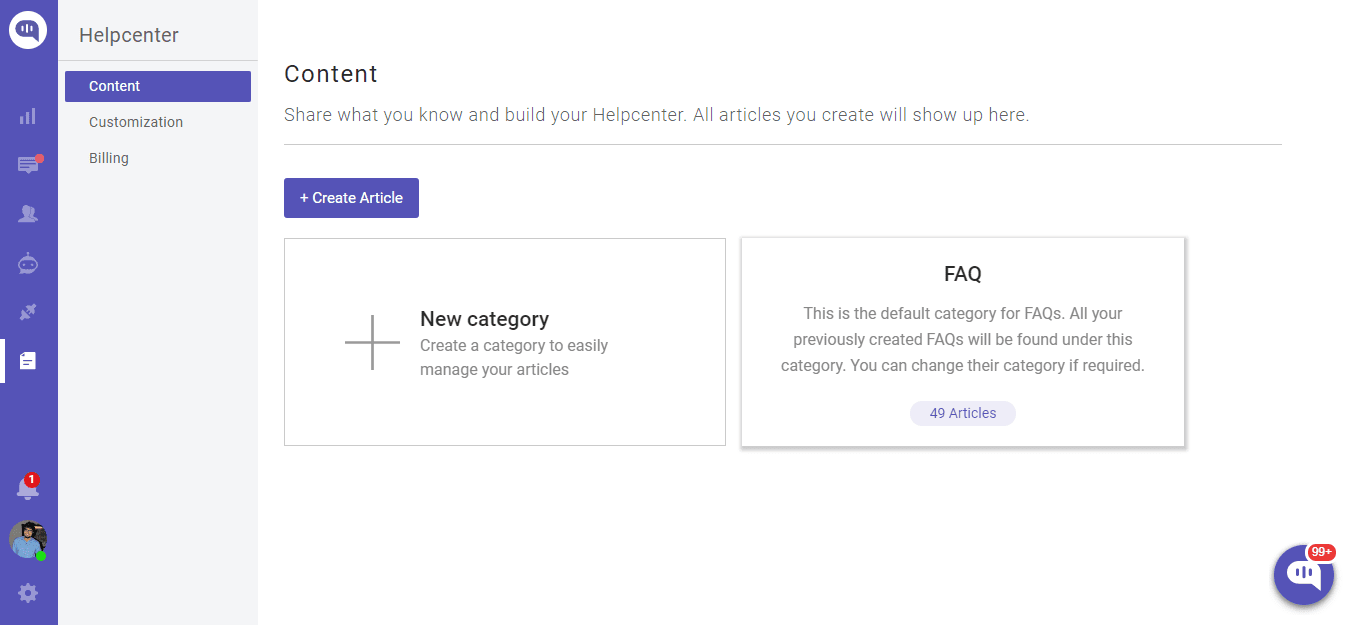 Fullscreen WYSIWYG editor to create articles.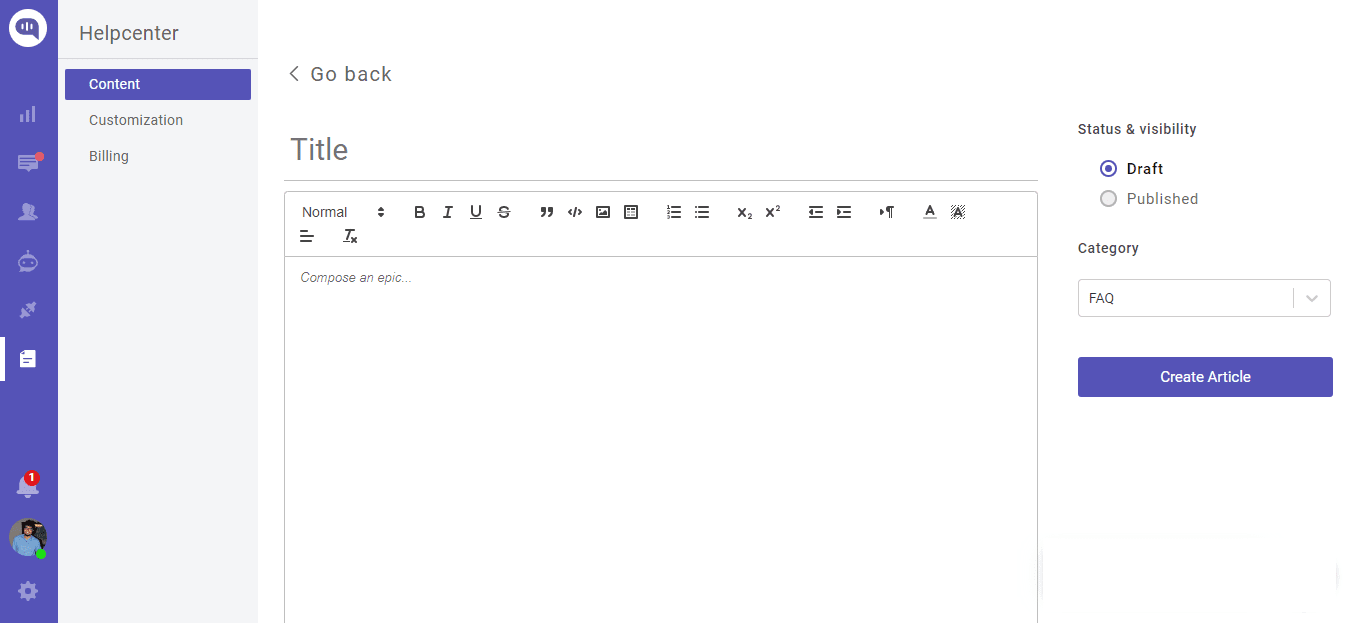 Added support for image upload in articles.
Added support to display categories in Helpcenter.
Minor bug fixes and improvements.
Improvements in Conversations List
Now, new conversations will not affect your workflow and you'll not be automatically scrolled up to the newest conversation. We have added a flashing button to notify you about new incoming conversations and you can click that to navigate to the latest conversations.
Mobile SDKs
iOS SDK
We released a new major version of the Kommunicate SDK v2.0.0.

Now iOS 10 is the minimum version supported.
A lot of under the hood improvements like conversation loading time, new FAQ template and support for links.
Now in createConversation API, client ConversationId can be passed. You can use this Id if you want to link a conversation with some event on your side.
Added support for Image rich message. Which means an image message can be rendered by passing an image URL and the caption in JSON format.
Android SDK
We released a new version of the Android SDK v1.8.8.

Option to pass clientConversationId when creating/launching a conversation.
Updated FCM and GMS libraries to latest versions.
The minimum SDK version is increased to 16 due to the above google library updates.
Disabled away messages for normal groups.
Fixed quick reply issue in carousels.
Fixed logout issue where logout API used to take a lot of time to process.
Fixed an issue where the keyboard did not dismiss on some devices in landscape mode when clicking on the done button while typing a message.
Fixed an issue where clicking add attachment button multiple times opened multiple instances of the attachment selector screen.
Watch out this space for more product updates.

---
Subscribe here to get the good stuff — we solemnly swear to deliver top of the line, out of the box and super beneficial content to you once a week.
At Kommunicate, we are envisioning a world-beating customer support solution to empower the new era of customer support. We would love to have you on board to have a first-hand experience of Kommunicate. You can signup here and start delighting your customers right away.