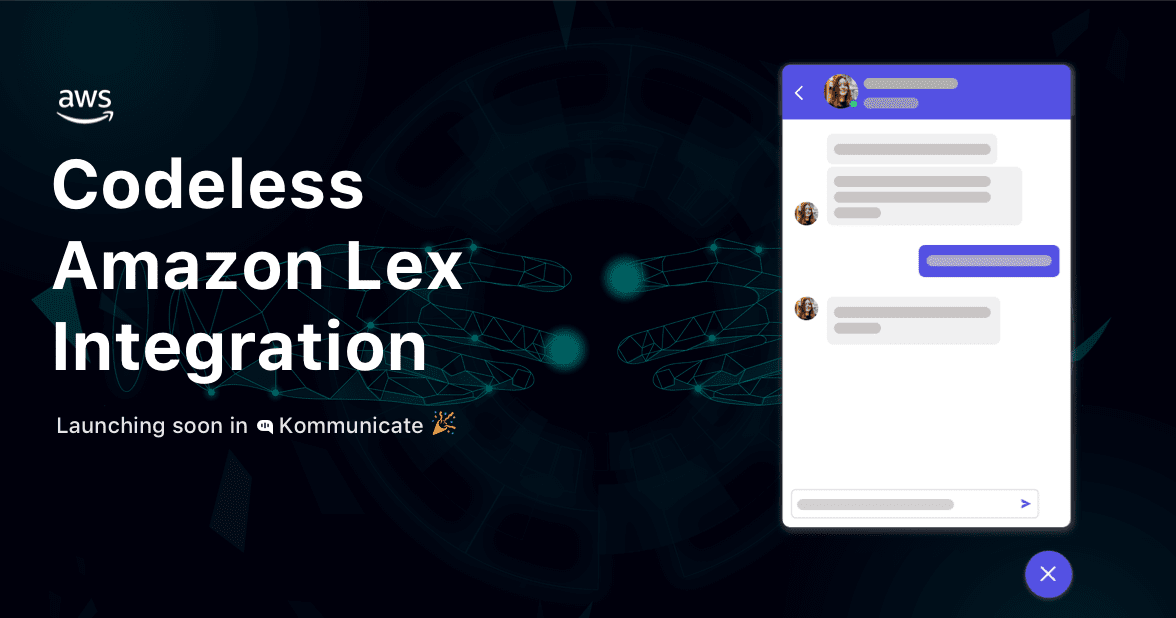 We, at Kommunicate, live by the mission of making customer support automation incredibly simple for you. You already know about and love our codeless Dialogflow integration. To widen the horizon, we are launching codeless Amazon Lex integration as well.
What is Amazon Lex?
Amazon Lex is service for building conversational interfaces (basically chatbots) into any application using voice and text. Lex is powered by the same technologies as those behind Amazon Alexa.
Chatbots made from Amazon Lex can be integrated with popular platforms such as Facebook, Kik, Slack, and Twilio SMS.
However, problems arise at this moment. How do you use Amazon Lex chatbots in your own websites and mobile apps? That's where Kommunicate pops in and makes your life simpler.
A new way to deploy your Amazon Lex chatbots to websites and apps
Amazon Lex provides a basic chat UI provided through this open source code for testing on websites. But the chat interface you need to get most out of your chatbots is complex to build.
Kommunicate gives superpowers to your chatbots by providing a beautiful chat interface. In addition to this, there is a multi-dimensional dashboard to manage all your conversation.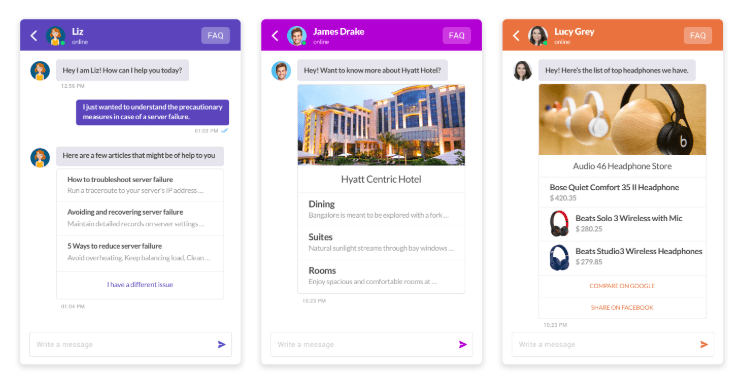 You can deploy your Lex chatbots in a matter of minutes. Equipped with rich actionable messaging, chatbot-human handoff and several other powerful features, Kommunicate's Amazon Lex integration is all you need to realize the true potential of your chatbots.
Launching Soon
Kommunicate's Amazon Lex integration will be available from July 2019, first week. Meanwhile, please keep an eye on this space to learn more about the same.
---
Subscribe here to get the good stuff — we solemnly swear to deliver top of the line, out of the box and super beneficial content to you once a week.
At Kommunicate, we are envisioning a world-beating customer support solution to empower the new era of customer support. We would love to have you on board to have a first-hand experience of Kommunicate. You can signup here and start delighting your customers right away.