Last Updated on February 9, 2023
Zendesk Chat is a live chat solution that helps enterprises boost sales conversions through lead engagement. Its powerful analytics and reporting modules help businesses gain actionable customer insights through metrics and attributes for Zendesk chat.
But what are metrics and attributes in Zendesk chat?
Metrics are measurable values, like the number of chats and dropped chats which actually make up the data within a report. Whereas attributes are non-measurable values like chat ID and chat type used to classify data types within reports.
Examples of metrics for Zendesk Chat (Live Chat)
Metrics and attributes related to Zendesk chat engagement are called the Engagement dataset and include the schema, metrics, and attributes. Here we will cover a few of those metrics: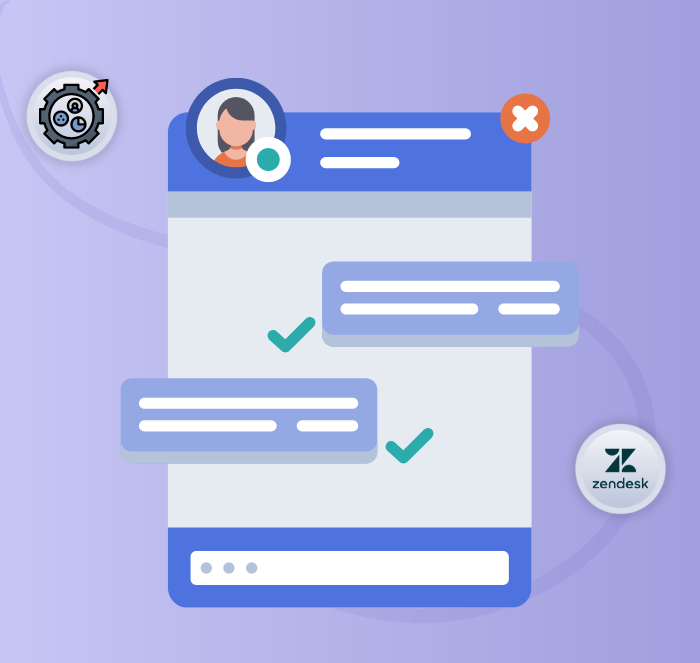 1. Chats: This includes the number of chat sessions within a period.
2. Chat messages: Here, the metric includes the number of comments sent by the visitor or agent during the chat session.
3. Chat agent messages: These refer to the number of comments input by an agent during a chat session.
4. Served chats: Here, you measure the total number of sessions agents serve.
5. Completed chats: This is the number of chat sessions completed by chat agents successfully. However, this number excludes the number of missed chats that were dropped by the agent.
6. Non-completed chats: These chats refer to the number of chats missed or dropped by chat agents.
7. Dropped chats: Here, you include the chat volumes where the chats are assigned to the agent, the site visitor responds, followed by the agent leaving the chat.
8. Deleted chats: These are the number of deleted chats.
9. Skills fulfilled chats: Here, the metric indicates the number of chats the agent has served with the necessary set of skills.
10. Chat duration: This is the time between the first and last chat messages. (you can measure in minutes, seconds, or hours.)
11. Chat wait time: Here, the metric refers to the time the user spent waiting for the first response from the agent. In case an agent doesnt reply, you can consider the time the user spent waiting for an agent before leaving the chat as the value.
12. Chat average reply time: This refers to the time agent takes to respond to user queries during the chat.
Examples of attributes for Zendesk chat
1. Chat ID: This is simply the chat session's system ID.
2. Chat type: Here, you assign chat types based on how it was initiated. This includes all unsorted attribute values.
3. Chat started by: This attribute determines what or who started the chat session. The values here include dropped, completed, missed, and not engaged
4. Chat department: As the names suggest here, you consider the department to which the chat was assigned.
5.Chat satisfaction rating: Here, the metric refers to the satisfaction rating that the visitor entered post or during a chat session. The values here can be good, bad, or none.
6. Engagement skills: The agent's skillsets or capabilities needed to serve the chat interaction is called as an engagement skills attribute. Since users or visitors can interact with multiple agents, each engagement counts as a separate interaction.
7. Engagement skills fulfilled: Here, the attribute reflects whether the agent that serves the chat interaction has the necessary skills required to resolve the chat. Just as the above attribute, you can count each interaction with a different agent as a separate engagement.
Here is a detailed list of metrics and attributes that you can refer to.
Types of reporting available in Zendesk
Zendesk reporting enables you to evaluate and manage all aspects of the customer experience through customer service data. You can use Zendesk Explore's custom reports or the built-in reports to gain actionable insights.
Zendesk Explore
You can use the Zendesk Explore tool to gather and organize data for actionable tasks related to customer experience. This analytics tool includes detailed dashboards and pre-built charts that plot out how your business interacts with its customers through Zendesk chat. Various versions of the Explore tool include Lite, Professional, and Enterprise plans.
Built-in reports
This reporting is common to all Explore versions and contains the following Key Ticket Metrics: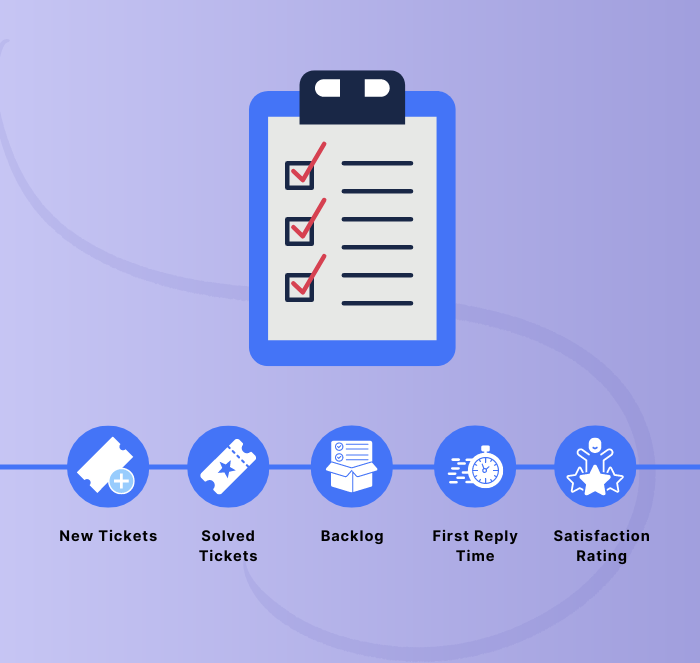 1. New Tickets: This measures the number of tickets created during a specified time.
2. Solved Tickets: Here, we measure the number of tickets solved in a particular time.
3. Backlog: This measures the number of unsolved tickets during a given period.
4. First Reply Time: Here, you measure the average time taken by an agent to respond to a ticket.
5. Satisfaction Rating: This is the average customer satisfaction rating given in a particular reporting period.
Chatbot integrations for Zendesk chat
While Zendesk chat has its own indigenous chatbot called Answer Bot, it is insufficient for businesses with complex customer support automation needs. Kommunicate's no-code chatbot builder Kompose offers a robust Zendesk integration that can meet multiple business needs.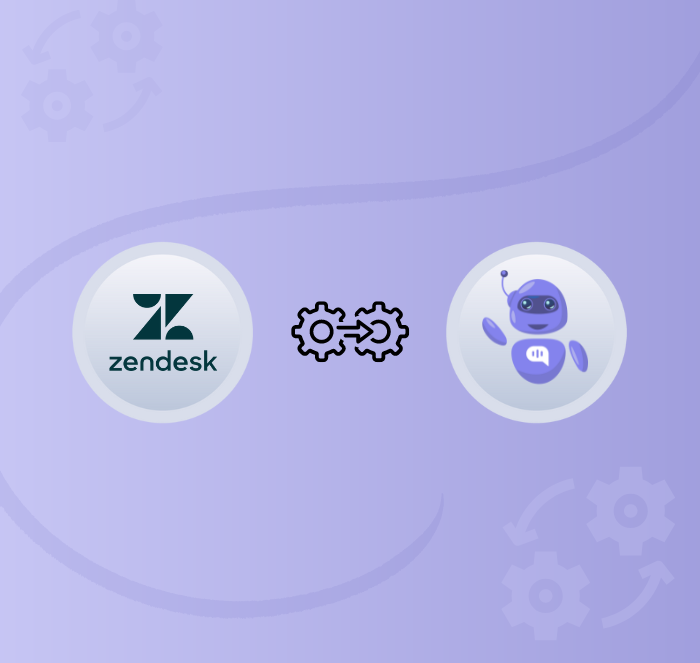 Kompose offers these various features to ensure that your enterprise needs are met regardless of scaling needs:
Intelligent automation and AI chatbots.
Live chat plugins and much more.
Customer service for contemporary teams.
Customer self-serve help center.
Client Service Metrics and Reporting.
Installation for all of your platforms that is developer-friendly.
Follow Third-Party Integrations to Stay Connected.
Conclusion
Zendesk Chat's Reporting and Analytics is a powerful tool to gain actionable insights with which you can boost customer support in your enterprise. Also, metrics and attributes for Zendesk chat are ways to quantify the data into a way that is useful for support automation. In case you are looking to supercharge your Zendesk chat with a powerful chatbot builder integration, then Kompose is there for you, checkout our bot builder to know more.
---
At Kommunicate, we are envisioning a world-beating customer support solution to empower the new era of customer support. We would love to have you on board to have a first-hand experience of Kommunicate. You can signup here and start delighting your customers right away.