Last Updated on December 15, 2022
Not every industry enjoys a dedicated season for shopping and spending. The eCommerce industry does. If you are online, your time has come to seize the opportunity. The holiday rush is hardly a few days away from us.
Before the rush thickens, your store must prepare for the best season to earn some $$$. It is not going to be difficult if you have the right tools by your side. After all, this is the age of Artificial Intelligence. Chatbots can lighten your load in several ways. Automation can make sure your operations run with clockwork precision. With all these and some strategic planning, you can bring down costs and boost your profits.
Talking about strategic planning, here are five ways your business can and should start preparing for the upcoming holiday rush.
1. Chart a holiday sales and promotion plan
A wise person once said, "Failing to plan is planning to fail." Without a sales and promotion plan targeting holiday shoppers, you will run generic promotions that will miss their target. Here are some sales and promotion strategies you can try to hit your holiday sales revenue targets.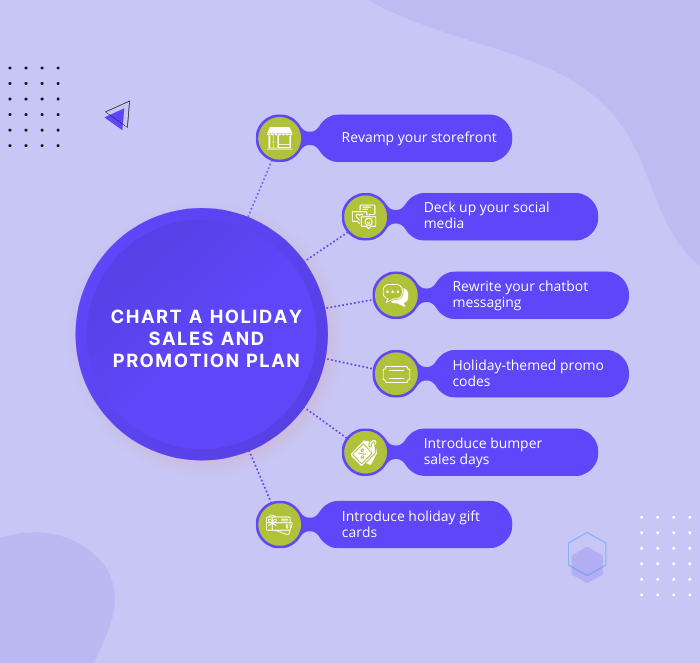 a. Revamp your storefront
Physical stores go overboard to deck up their stores with festoons and garlands. What can online stores do? Well, use holiday-themed designs and colors. Red and white mixes that indicate Christmas and snowfall have been widely popular until now. If there is any other color code that matches your brand identity, you can use that as well, the idea is to bring the air of festivity and celebration to your virtual storefront.
Additionally, invest in improving your website's site loading speed and functionalities. This is also an excellent time to declutter the website and improve its UX over the rest of the year.
b. Deck up your social media
While decking up your online store, do not miss out on decking your social media handles as well. Facebook, Twitter, Pinterest, YouTube, and other social media handles can use holiday-themed cover pictures. If you are running holiday-specific campaigns, make them the center of the design to garner maximum impressions.
c. Rewrite your chatbot messaging
During the holiday rush of 2021, organic website traffic grew 57% YoY (Source). The more visitors your website gets, the more people your chatbots will greet and interact with. They need a holiday makeover to stay consistent with the rest of the website and the social media ambiance. That calls for rewriting the chatbot messaging.
Right from the welcome greeting message to the messages used while sharing product recommendations or while guiding customers to checkout should be contextually rewritten to reflect the holiday rush.
d. Holiday-themed promo codes
It is common practice for all businesses to announce holiday and festive season-specific discounts and offers. But, how can users vail them? Through promo codes and vouchers. Promo codes usually take the form of one-word syntaxes or short text phrases that can be applied during checkout. Customize these promo codes to reflect the holiday rush.
e. Introduce bumper sales days
The holiday rush season spans a month or a couple of weeks. This gives enough room for customers to float in and out of buying decisions and is not good for your business. To nudge them to make faster buying decisions, introduce bumper sales days. These are specific days when you can give significant discounts compared to other days of the season.
Thanks to the volume, you will still be able to recoup your investment and make a decent profit. Further, customers who could not get what they wanted might return another day to complete the purchase. In any way, it is going to be more revenue.
f. Introduce holiday gift cards
All your store visitors may not be direct customers. Some could be shopping for their loved ones. Use this sentiment to push holiday gift cards of chosen denominations. Ensure that the gift cards have extended shelf life beyond the festive sale season. As a result, you will be able to generate more sales even after the current trend has died down.
2. Stock up on additional inventory
As demand during the holiday rush skyrockets, you will need more than average inventory stock levels to meet the demand. This calls for planning well in advance. It is best to remember that no supplier could increase product and supply within a short period, especially with last-minute demands.
Ensure that you forecast your sales volume and draw up an estimate of the inventory required to meet the demand. This should be done at least one quarter before so there is enough time to communicate to the vendor, strike competitive rates, and find a replacement vendor in a worst-case scenario.
Of course, more inventory means your usual warehouse capacity might become overloaded. To avoid strokes piling up on the floor and in unsafe conditions, it is better to rent/lease temporary warehouses. You may also plan for local distribution centers near areas where you have maximum demand.
3. Hire temporary staff
Whether you are a purely online store or an omnichannel eCommerce store with a brick-and-mortar store, you have more hands on deck to meet the seasonal demand.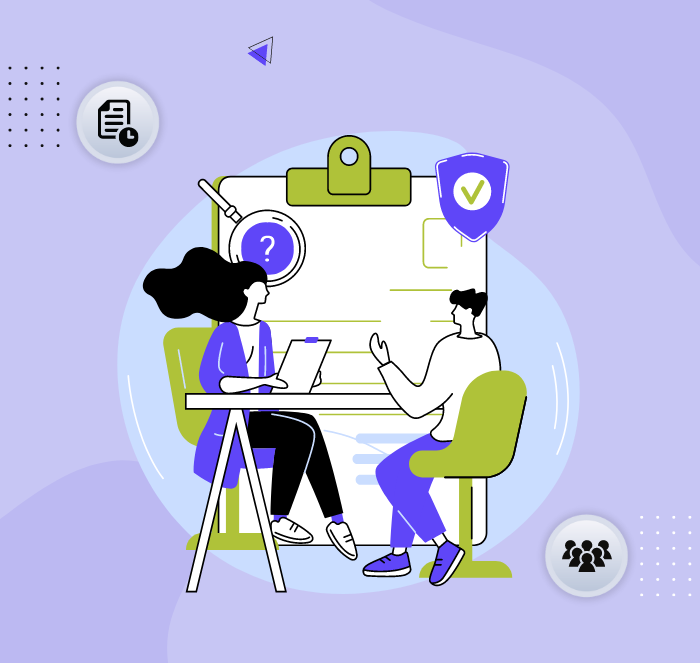 Unfortunately, hiring permanent staff to meet holiday rush demand will not help. Instead, you should have temporary staff to help handle the temporary spike in operations. Here are some pointers to get your temporary hiring right.
Hire early. The earlier you start the temporary staff hiring process, the easier you will be able to onboard them into your processes
If you already have part-time staff, give them the option to switch to full-time (with benefits) for the season
If you want a significant number of temporary staff, consider engaging an agency that can provide you with the desired number of temporary workers
Hire college students who might be interested in side gigs. Ensure that you are following the minimum wages and employability rules while engaging such workers
4. Ramp up your remarketing strategy
Remarketing, a.k.a retargeting, is a marketing tactic where ads are targeted at customers who exhibited an interest or intention to buy earlier. The interest or intention is gauged based on an earlier website visit, shopping cart abandonment, subscription to newsletters, etc. basically, these are customers who know your brand and are on the verge of making a purchase but need a nudge to complete the transaction.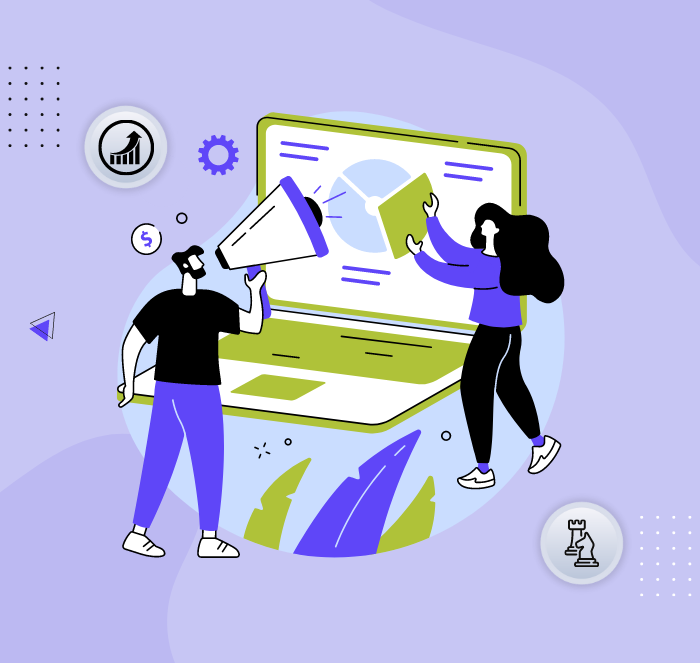 The holiday rush is a great opportunity to convert these customers. Through remarketing, you can send personalized and targeted emails carrying special discounts that will excite these customers.
Remarketing can be done through several channels. Email is one of the popular channels as it reaches the inboxes of the customers directly and makes it easy for them to redeem it. You may also invest in paid adverts like Google search ads, display ads, and sponsored social media ads for retargeting existing customers.
5. Prepare a holiday rush-specific returns and shipping policy
As mentioned earlier, sales demand will skyrocket during the holiday rush. Simultaneously, returns could also see a considerable spike. It is typical for the eCommerce industry to undergo significant returns. However, during the holiday rush, this could increase tremendously since customers could be shopping more than the average month of the year.
This makes it necessary to create a holiday-rush-specific return and shipping policy. The return policy should be explicit and tailor-made to avoid any misuse by the customer. It is recommended to withdraw free returns for low-high-volume, low-value products. In other words, products that have significant demand but do not have higher margins. Similarly, reduce the return period so that customers do not use the product and find a reason to return it.
Regarding shipping and delivery, free deliveries can be continued, provided the distances are not reasonable and can be managed. In case you have to engage last-mile delivery services for order fulfillment, consider charging a small fee for the delivery. This could also help in dissuading the customer from buying random products with the notion of returning.
6. Upgrade your customer service
The holiday rush will test your customer service. It will either turn your brand into a customer-centric one or chase your customers away from the competition. So, investing in tools that will upgrade your customer service is worthwhile.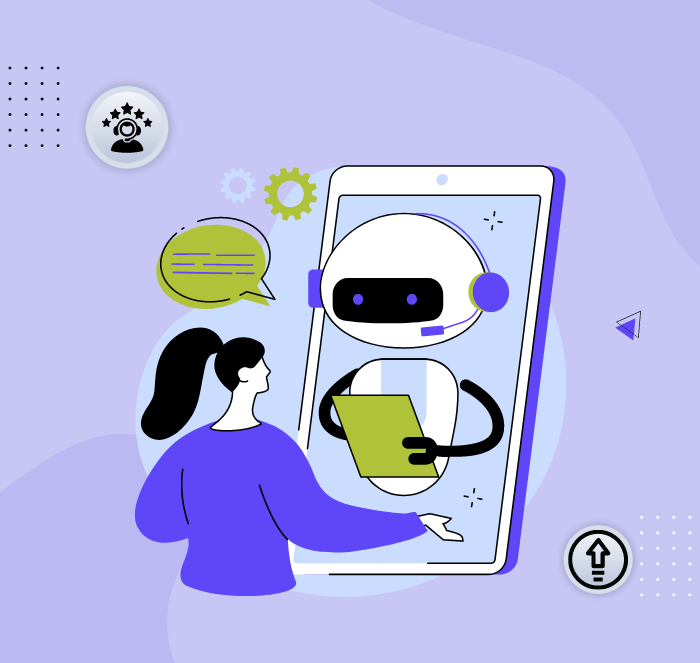 At the moment, it comes in the form of AI-based chatbots. Chatbots can provide canned responses to most of your customer queries. Further, you can program to offer product recommendations, shop the look, and contextual conversation that will elevate the customer experience.
The most significant benefit of deploying chatbots for your eCommerce business is that they can assist your customers even when you are offline. Consider them virtual employees who work 24/7/365 without any break or recess. Further, they can also work on Christmas eve or New Year's eve without taking a holiday.
Further, in the case of scenarios that require human involvement, chatbots can transfer the conversation to an agent or create a customer support ticket that can be picked up later. All this lightens the load for human employees. It also deflects fundamental customer support queries like order status, returns policies, etc.
Endnotes: Making the most of the holiday rush
The holiday rush and volume spike can be too much for any eCommerce business. Especially if you are running the show with a lean team. However, this is when you should rake in the most revenue. If done right, the holiday rush could earn revenue that could surpass revenues collected during the rest of the whole year.
There is no single strategy that will ensure success during the holiday rush. The strategies and tactics explained above can help make the most of the holiday rush. You can plan, learn from previous years' trends, and deploy chatbots to lighten the load.
Ultimately, do not forget to deliver the best customer support and experience possible. They are the only factors that would matter when it comes to winning and retaining customers for the long term.
---
At Kommunicate, we are envisioning a world-beating customer support solution to empower the new era of customer support. We would love to have you on board to have a first-hand experience of Kommunicate. You can signup here and start delighting your customers right away.