Last Updated on August 11, 2022
With nearly 2 billion users, WhatsApp messenger has turned into our must-have communication platform, a source of marketing for businesses and reaching out to people for networking.
Many businesses around the globe use WhatsApp as a reliable platform to directly communicate with their target customers. Businesses also use WhatsApp to maintain relations with existing clients. Due to the variety of tools available for such purposes, businesses also run marketing campaigns, market research, and promotions on WhatsApp.
These tools are not available on the WhatsApp application we usually use for daily purposes. The popular messaging company has divided the application into two parts – WhatsApp Business and WhatsApp, both catering to different objectives.
For many small business owners and budding entrepreneurs, WhatsApp Business is a helpful tool to reach out to their customers. However, the people are often in a state of confusion when it comes to WhatsApp Business vs. WhatsApp.
Let's delve deeper into the significance of both applications and compare WhatsApp Business vs. WhatsApp.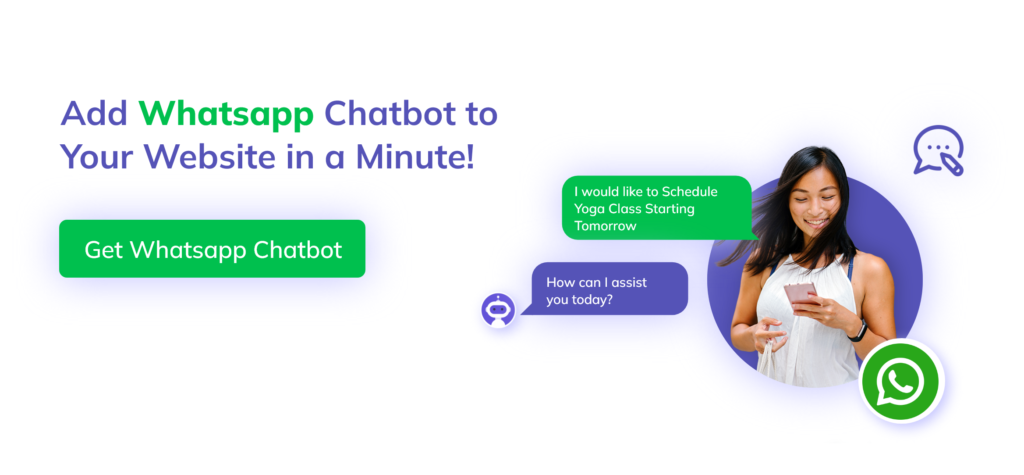 WhatsApp Business Vs. WhatsApp – WhatsApp Messenger
Besides being free for download, another reason why WhatsApp Messenger has been a popular choice among all is that it uses the internet to send and receive messages and media, making it comparatively cheaper than SMS and MMS.
The main purpose of WhatsApp is personal and group chatting and media sharing. Catering to both Android and iOS users, you can easily download the application from Google PlayStore or Apple Store. Besides, for added convenience in communication, one can also access the application on Mac or Windows laptops.
The application offers various other useful features such as voice calling and video calling to all users. Of course, to do this, you need to grant access to all contacts stored on the device. Users can join and create groups, share data and voice notes and update their statuses. In addition, they can also personalize their profiles with display pictures and descriptions.
Additionally, with the launch of WhatsApp Web, users can open their accounts on web browsers, on laptops, or on desktops. All they need to do is scan a QR code on their screen. Lastly, the option for sharing the live or current location with contacts is a very popular feature.
WhatsApp Messenger ensures security with its data encryption. This makes the chats unreadable to anyone violating the chatroom space of the individuals exchanging the messages. This feature has made the application a trusted and reliable platform for many. In recent updates, WhatsApp messenger also provides the option of transferring money via chat.
There were many other messaging applications came to the market before and after the launch of WhatsApp Messenger. But none could match the combination of simplicity and range of functionalities the application was offering for free.
WhatsApp Business Vs. WhatsApp – WhatsApp for Business
WhatsApp Business was launched specifically for small and medium-sized businesses looking for an affordable but reliable platform to reach out to their customers. It offers a range of services catering to the marketing and customer service side of enterprises, such as broadcast messages, automated messaging, and many more.
Broadcast Messaging is one of the most used features of WhatsApp Business that draws users towards it. The feature offers the option of mass messaging to 256 contacts at a time. It is the perfect choice for running promotional campaigns or spreading information to the masses.
There was a time when SMS was used for campaigning. However, today Broadcast Messaging is the current equivalent of companies sending a newsletter or promotional SMS to their customers.
Suggested Read: How did WhatsApp take over SMS? Click here to unravel the story.
While WhatsApp Business allows only 1-2 numbers to be registered, WhatsApp Cloud API allows multiple user registrations, along with the bandwidth of sending and receiving up to 80 messages per second.
Automated Messages is another feature that is very popular with businesses. Since customer engagement is of utmost priority, this feature allows businesses to use automated chatbots to engage their customers around the clock.
Greetings, unavailability notifications, and quick replies can be set on automation on a company's WhatsApp Business account so that whenever approached by a customer, there is no delay in reverting. Additionally, automated chatbots are a vital part of sales and lead generation for most small businesses.
You can learn more about how WhatsApp automation and chatbots play a vital role in a business's lead generation here.
Short Links, QR Codes: We appreciate fast service and tolerate inefficiency. WhatsApp Business has provided businesses with quick-to-scan QR codes and Click-to-Chat links. This is so that customers can reach out to them without having to go through the trouble of noting numbers and saving contacts first.
Speaking of efficiency, the option of labeling conversations in WhatsApp Business is yet another logical addition to the application. It allows businesses to label their conversations and keep track of their customers.
WhatsApp Product Catalog: Making WhatsApp Business one of the best marketing tools of the year is the WhatsApp Product Catalog feature. This feature allows businesses to create an online store, complete with pictures, product and service descriptions, pricing, and codes. The catalog provides a detailed overview of your business and helps customers place orders on the spot.
Besides these latest features, what makes WhatsApp Business a popular choice for B2C communication and vice-versa is that all the features are completely free.
Usually, people experience a significant lag in the quality of the free version's interface or are unable to access features without buying the full version, but that is not the case with WhatsApp.
Its sole aim to serve a variety of global users with the best of features for free has made WhatsApp Business the most common go-to tool for marketing.
Moving forward with the debate of WhatsApp Business vs. WhatsApp, let's compare the two applications to know which one will be perfect for you!
WhatsApp Business vs. WhatsApp: The Verdict
Meta owns both WhatsApp and WhatsApp Business. The applications are built using the programming language- Erlang on the FreeBSD OS. They offer end-to-end encryption for messaging. However, WhatsApp Business accounts are entitled to collect and store customer information.
The only difference between the two applications is that WhatsApp Business offers superior messaging capabilities i.e., broadcasting and automated messaging.
WhatsApp Business also offers other marketing tools that are not available in the personal messenger that is meant for daily use.
While Whatsapp Business offers conversational chatbots to tend to customers, create FAQ chatbots, etc., this feature is not available in Whatsapp Messenger.
To conclude, while comparing WhatsApp Business vs. WhatsApp, you'll realize both applications cater to different target audiences but offer similar quality of services.
---
At Kommunicate, we are envisioning a world-beating customer support solution to empower the new era of customer support. We would love to have you onboard to have a first-hand experience of Kommunicate. You can signup here and start delighting your customers right away.