Last Updated on June 6, 2022
Shopify's proprietary e-commerce platform for online stores and retail point-of-sale systems are used by more than 600,000 vendors worldwide. Customer support is an integral part of any e-commerce business, and live chat is one of the most emerging channels to facilitate that. In this post, I will guide you on how to add live-chat in Shopify websites.
Can't wait to add Live Chat Widget to your Shopify Website?

Click here to get your Shopify live chat app script

Add live-chat in Shopify websites – Step-by-step Guide
Step 1: Get your live chat script
First, you need to select a live-chat customer support software. You can get a free account from Kommunicate. Sign up for Kommunicate and open Kommunciate dashboard. Navigate to Install section under Settings, where you will get the live chat plugin script. Copy the script.
Step 2: Login to Shopify
Log in to your Shopify account. Click on Online Store.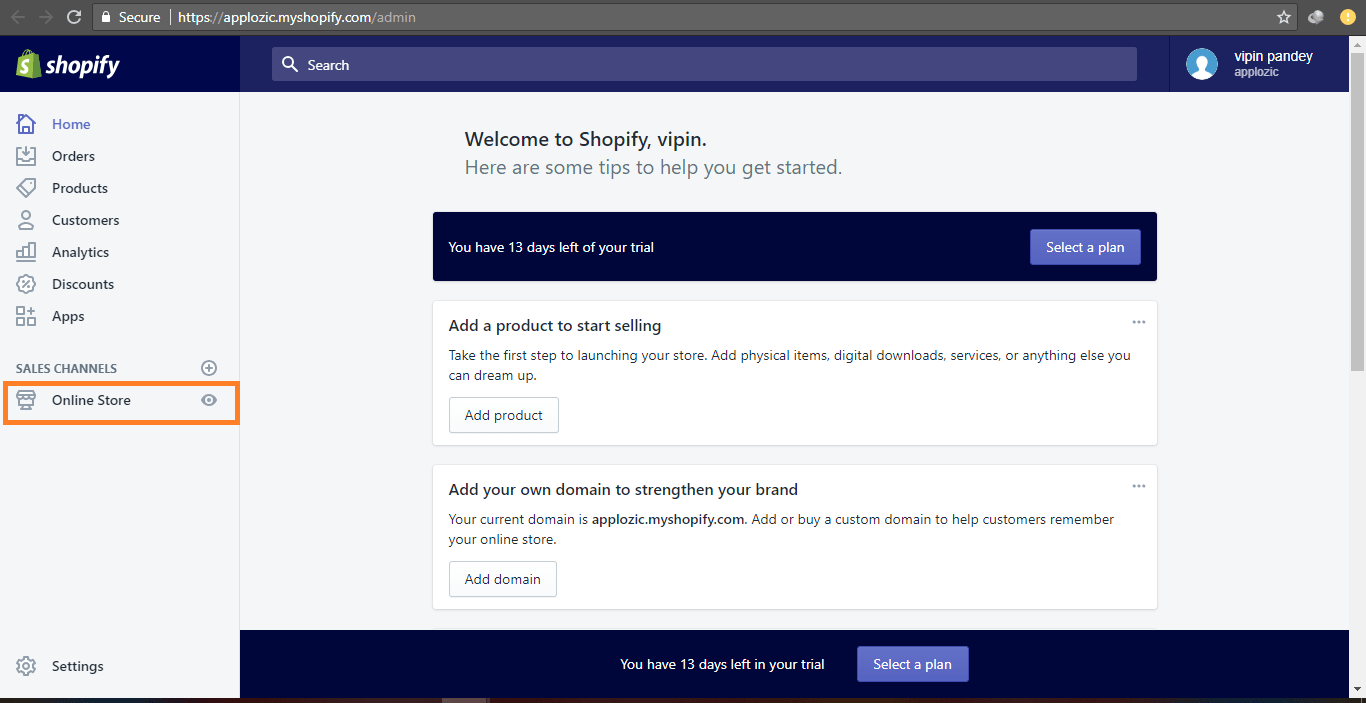 Step 3: Click on Edit Code
Navigate to Themes section. Click on the action button and select the Edit Code.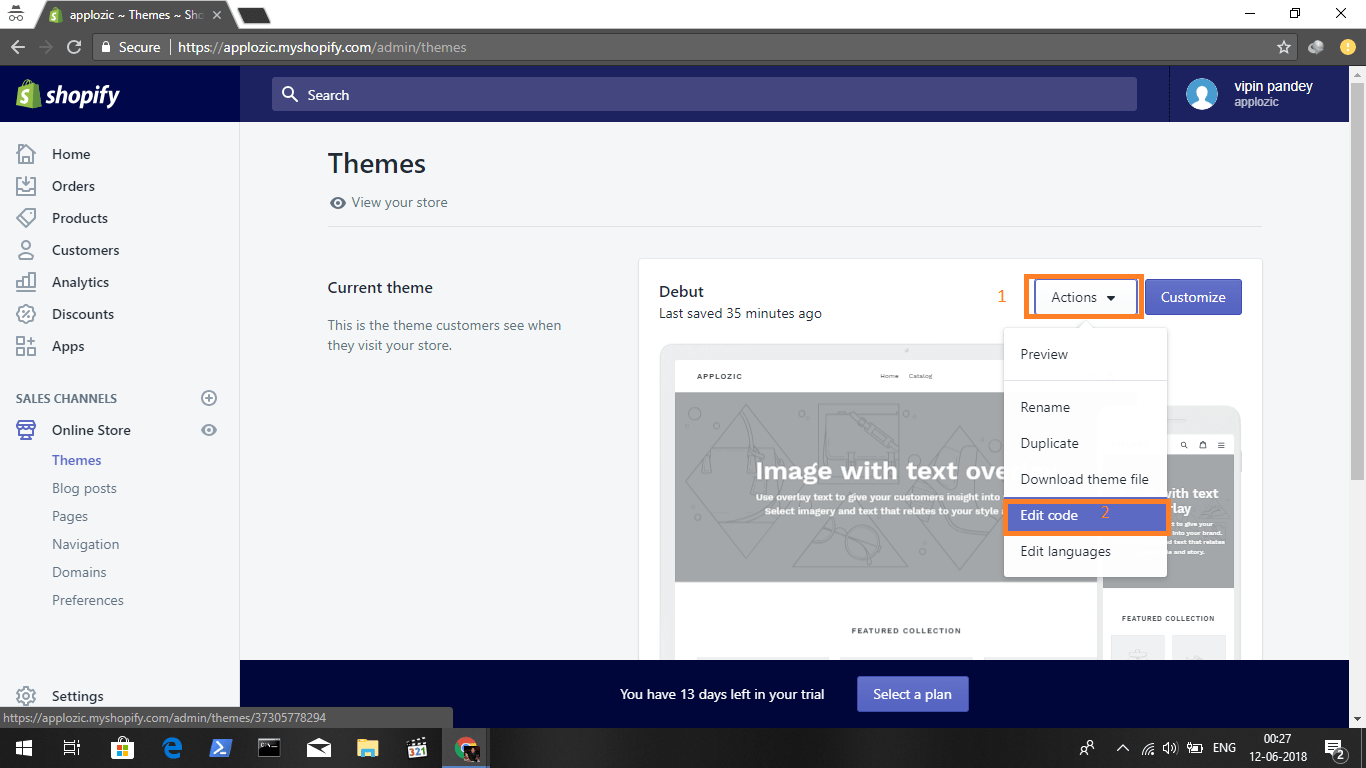 Step 4: Paste the script
In the Edit Code section, go to the left side Edit Code for Debut panel and click on Sections. Open the footer. liquid section and paste the copied live-chat plugin script. Click on Save.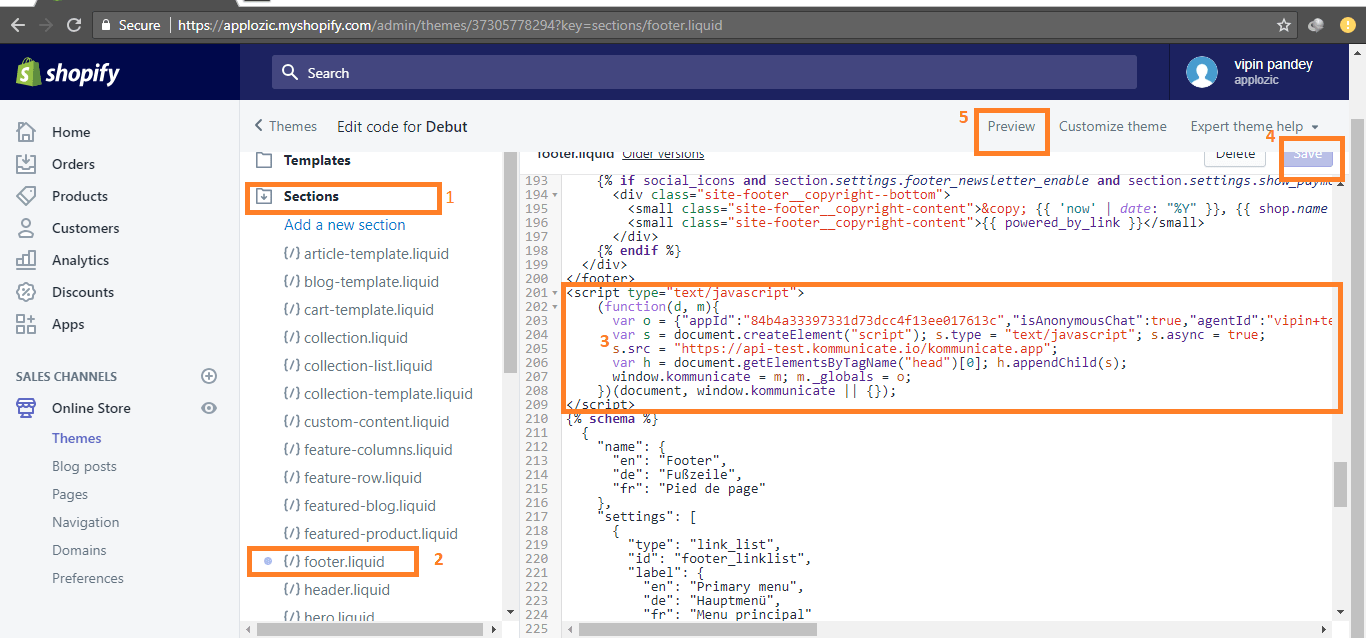 Step 5: Preview your changes
After saving click on Preview to see the changes. You will see the chat beacon on the bottom right corner.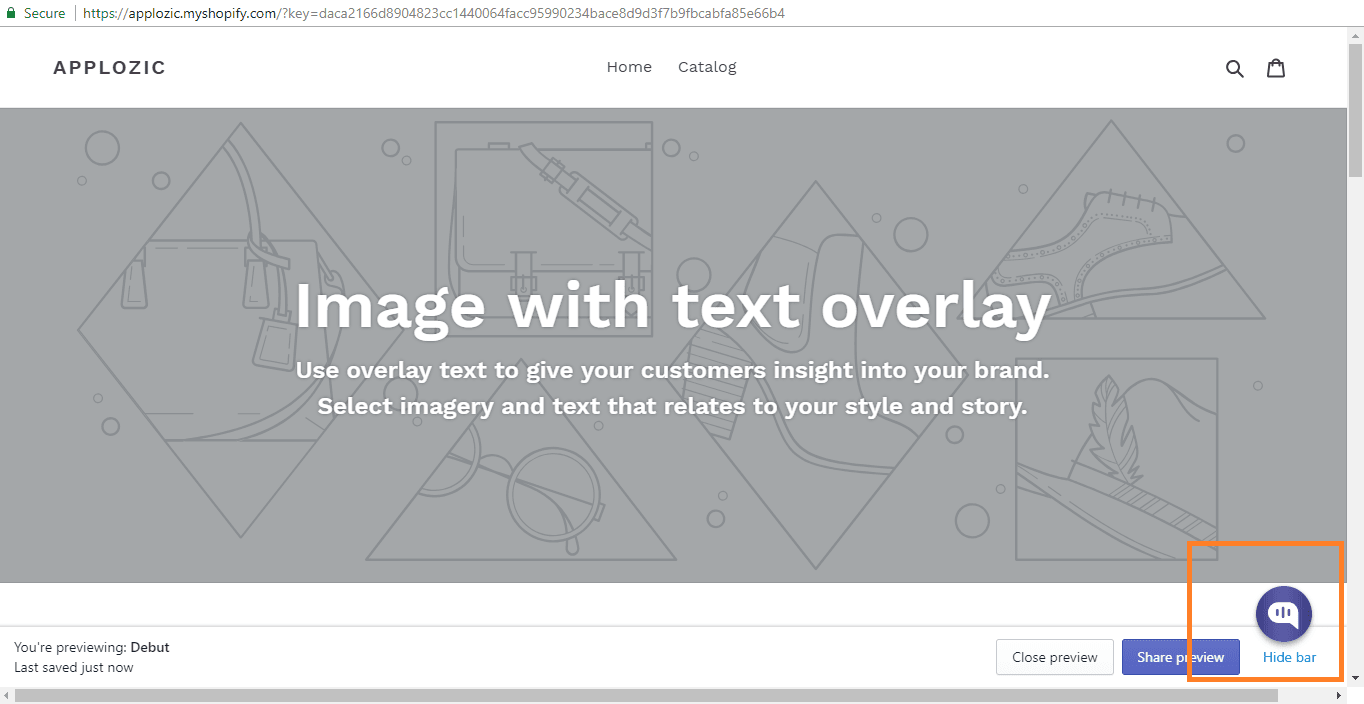 That's all. Seriously. Sorry to disappoint if you were looking for more steps. It is as easy as you like to add live-chat in Shopify websites. Also, check out how to add live chat in other CMS platforms:
If you are looking for a full-fledged customer support software for your platform, check out Kommunicate's human+bot hybrid solution.
Suggested Read: Shopify Chatbots: What are They and How to Add Bots to Your Websites
---