Last Updated on June 8, 2022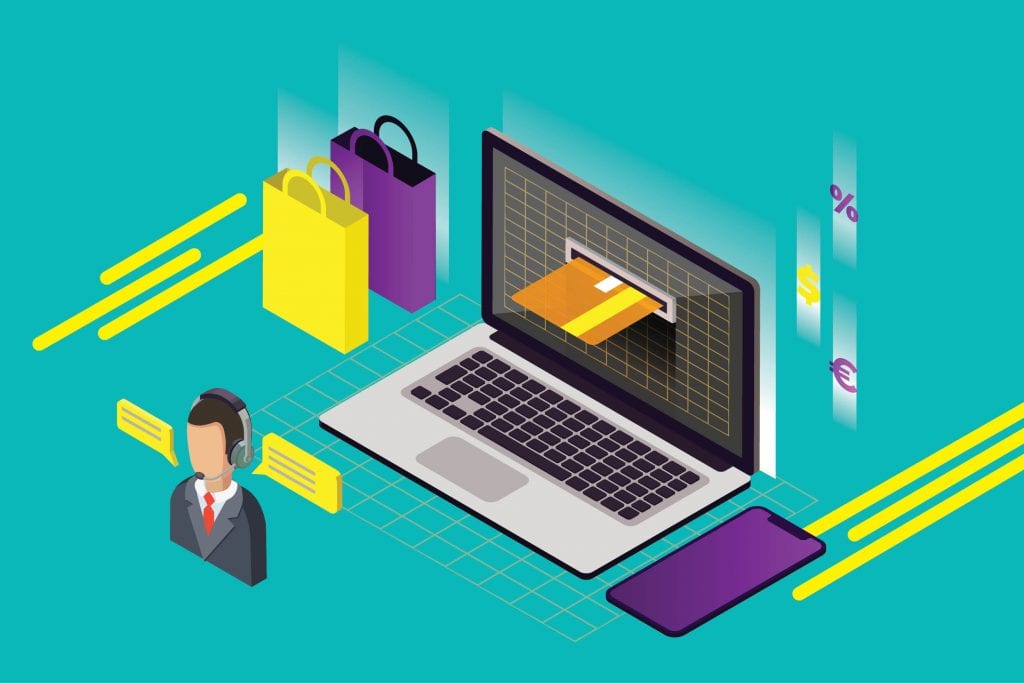 Recently, a friend of mine ordered a dress from an eCommerce platform that she learned about from online advertisements. Once signed-up, she could easily browse through the store, add her favorites to the cart and make transactions. All and all, it was a pretty smooth sail, and my friend was really happy to have finally found something this amazing! However, the real problem began when she couldn't track her order and had to call their customer care again and again to locate it. Frustrated, she promised herself to never visit the same eCommerce store ever again.
What lesson do we learn from her example?
How you make your customers feel throughout their purchase journey contributes to their overall perception of the brand. It is crucial to remember that online experiences are just as tangible as those in stores. Therefore, retailers must learn to ditch their olden ways of selling online and embrace, the modern trends encompassing commerce.

Here are the simple steps to improve E-commerce customer experience
1. Product Video Catalogue:
According to Digiday, "52% of consumers say that watching product videos makes them feel more confident about making a purchase."
Visitors coming to your online stores are literally bored of watching image sliders with textual descriptions at the end. Modern buyers want to see products in action! And very much appreciate watching interactive videos placed along with the text, to gain a clearer insight into the products.
Combining the twin audio-visual elements, videos powerfully draw attention towards them, helping retailers convert potential leads into long-term customers. Smartly curated videos act nothing short of a perfect-slick offline salesman, who knows just what to show and say to get a customer to commit.
Although many retailers are aware of the influence videos have on their visitors, they fear to introduce them in their business process. That is because they haven't yet been acquainted with the technology that could help them produce videos at scale. This is where the StoryXpress comes into the picture! It's smooth, easy to use and efficient video creation tool- The Creator- helps big and small retail businesses create mindboggling videos at scale; and all that at pretty competitive prices.
2. Integrating Chatbots and Human Assistance:
Technology is making communication more feasible by facilitating a smooth channel of conversation between buyers and sellers. To define precisely, a Chatbot is a computer program that replicates human conversations with buyers. A Chatbot helps buyers complete their buying process, recommends them products based on their buying history and provides round the clock customer support.
Take H&M for example,
H&M is smartly using a Chatbot on KIK to create fashion profiles for its users. The Bot asks you to choose among photographs and inquires about the kind of style preference you like to carry. Accordingly, it designs your persona and suggests clothes and other accessories.
Of course, there is nothing better than a human to human personalized interaction. However, in order to accelerate sales and marketing, and to build and deliver efficient customer experience, Chatbots are a great help!
3. Same day delivery:
We all have heard of e-commerce stores that fetch you your orders the very next day. But what if I told you a new revolution has just begun that lets you enjoy your orders the same day you ordered them! Yes, you heard me right! You get your orders the same day you order them. How nice!
It is a fact that people these days are comfortable paying more if that meant receiving their purchases faster. In fact, the faster it, the better they would like you. However, delivering the same day isn't as easy as you would think it is. It costs a company a lot to get the product delivered by the same day. Nonetheless, it also amplifies the sales to unimaginable heights, which is why more and more companies are jumping into the fray and following the trend.
The trend was brought into action by comparatively smaller e-commerce companies such as Shipto, Shippo, Delhivery, etc. They began by providing same-day delivery services to their partnered e-commerce companies. Not just small ones, Amazon, which has lately proved to be one of the most futuristic companies of the world, itself has delved into the arena. And is now trying its hands on delivering products the same day using drones.
To think of it, what customers like the most about offline retail stores are that they get to touch and experience products before and right after the purchase. So, if the online retail stores can successfully bridge this time gap between ordering and receiving products, they will come closer to delivering the best in-store experience.
4. Artificial and Virtual reality:
Imagine buying products online after experiencing them?
Online stores are great in the way that they send products home without having you make any effort of leaving the comfort of your house and stepping out in the sun. But I know a lot of people who would still prefer taking the harder route of visiting a physical store and shopping. If you asked them why they would simply tell you they like to feel the product before buying. Which, surely makes a lot of sense!
However, by introducing, and even combining, AR and VR, in online retail, brands have made it possible for buyers to virtually experience products online.
Virtual reality generates a computer-generated online retail store simulation, which lets potential purchasers to experience shopping just as they would do in a physical store. Well, according to Forbes, "Virtual reality (VR) immerses users in a fully artificial digital environment while Augmented reality (AR) overlays virtual objects on the real-world environment."
Wrapping up:
Ecommerce is booming, and when integrated with the best marketing practices, it can become a boon for any retailer out there. It is important to leverage new technologies to stay in the game and keep winning it.
The best way to know about all that is happening in the field is to explore farther and experiment as much as you can. What worked for others might just not work for you, but the trick is to keep trying and keep getting better at what you do.
---
This is a guest post by Ackansha Deoli.
---
Subscribe here to get the good stuff. We solemnly swear to deliver top of the line and super beneficial content to you once a week.
At Kommunicate, we are envisioning a world-beating customer support solution to empower the new era of customer support. We would love to have you on board to have a first-hand experience of Kommunicate. You can signup here and start delighting your customers right away.
---