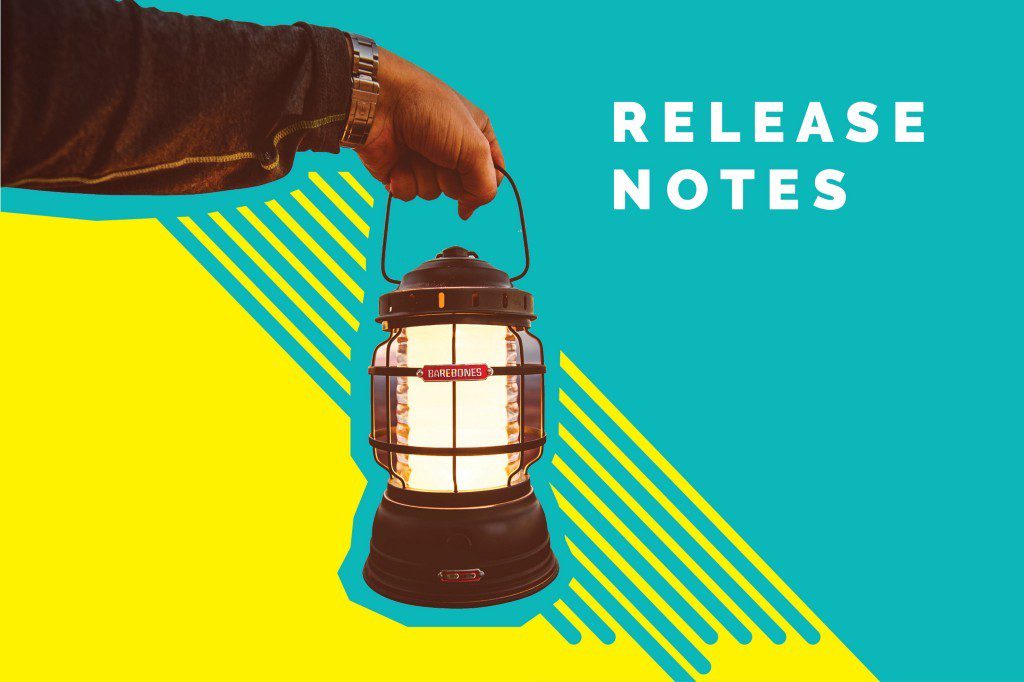 In the month of October, we have added some powerful features like Teams, IBM Watson integration, Dialogflow CX integration, additional features in Kompose, and Bot analytics. Also updated the existing ones to improve your overall experience with Kommunicate.

If you have missed the previous updates, please head here.
Web App
Teams/Departments
To better organize your support operation, and maximize the ability to connect with customers, we made it easy to create Teams/Departments. Now you can add multiple teams in your Kommunicate dashboard and further streamline your customer support process.
Each Team/Department can have its own routing rules and settings.
To add teams: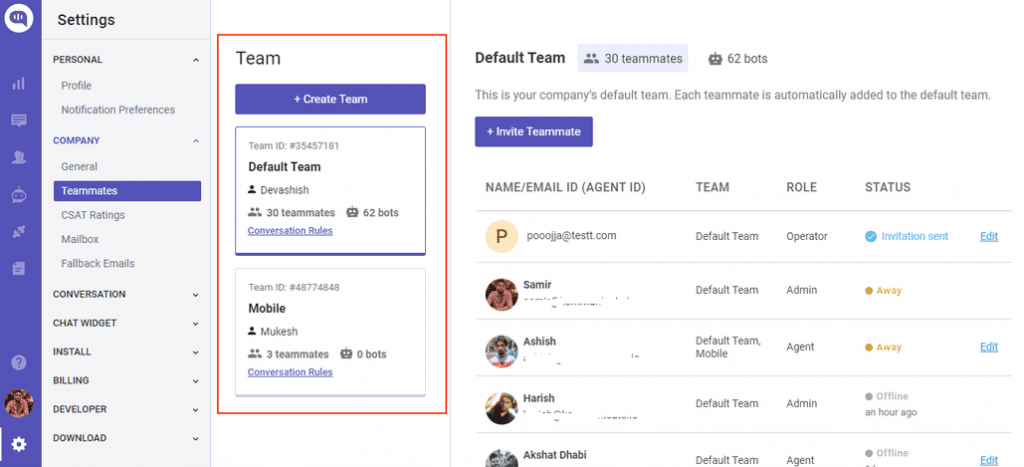 To set team conversation routing rules: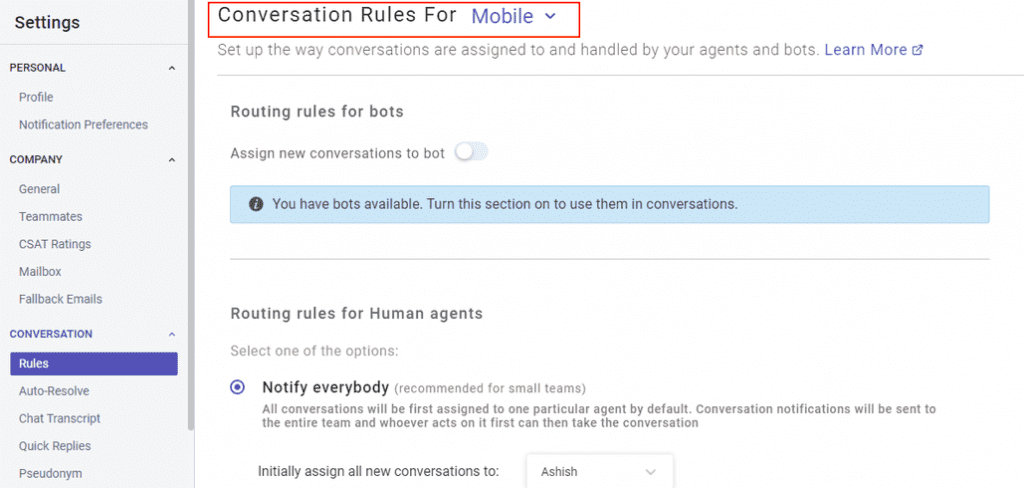 IBM Watson Integration
Now you can integrate your IBM Watson chatbot with Kommunicate, IBM Watson Chatbot is a conversational AI platform that helps you answer customer's queries with fast and accurate answers.
To Integrate IBM Watson:
Go to Dashboard >> Bot Integration >> IBM Watson – INTEGRATE BOT
Bonus: How to Add IBM Watson Chatbot to Your Website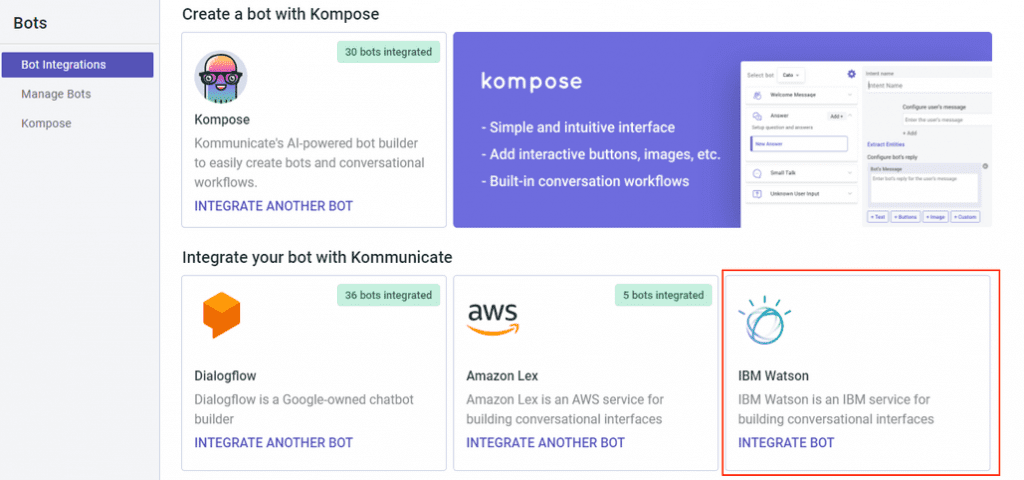 Dialogflow CX Integration
Google Dialogflow recently introduced Dialogflow CX (Customer Experience) – a powerful tool for creating advanced virtual agents. We support Dialogflow CX integration now, integrate Dialogflow's latest offering seamlessly with Kommunicate.
Suggested read: Dialogflow CX vs ES: A Complete Overview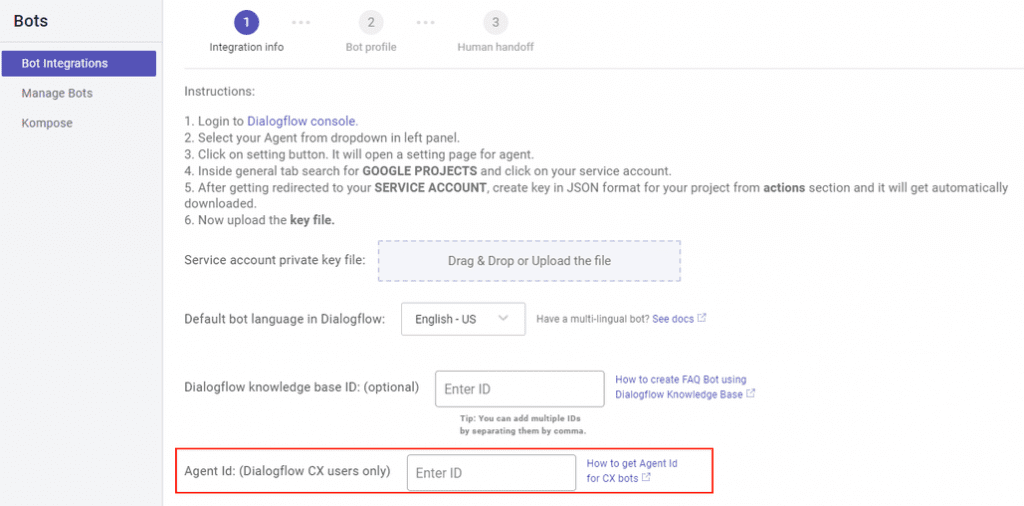 Analytics
Revamped Dashboard Analytics
We redesigned the dashboard analytics section, now it's much easier to find the reports you are looking for in the Kommunciate dashboard, with separate sections for – Human Agents, Bots, Ratings.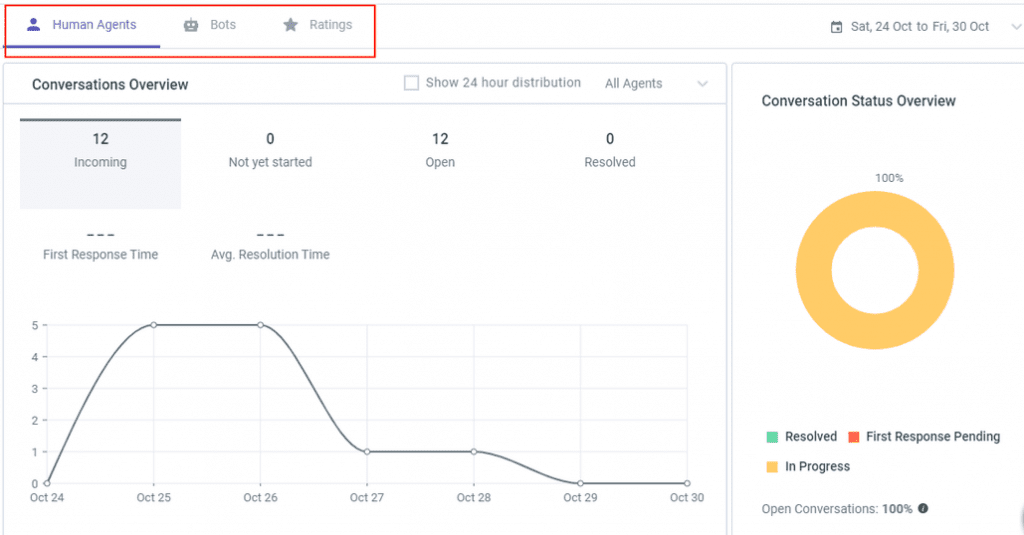 Bot Analytics
We have added powerful bot intent analytics tables to understand the performance of your chatbots better.
Bot Intent Analytics
Here you can see the count of the intents used for all your bots.
Go to Dashboard >> Dashboard Analytics >> Bots >> Bot Intent Analytics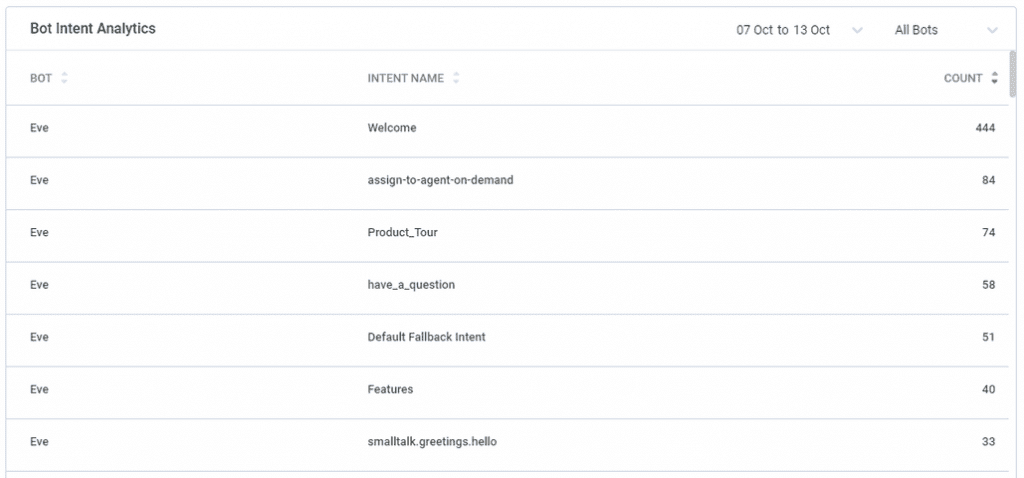 Bot Messages Analytics
This section will show you the bot intents and their corresponding messages along with categories – Intent, Fallback, Handoff, Smalltalk, and the triggered sentences, when any of these categories occurred. It will be useful to analyze the handoffs as well.
Go to Dashboard >> Dashboard Analytics >> Bots >> Bot Messages

Kompose bot builder
Kompose welcome message patterns
Now you would be able to customize, add URL based triggers to show different welcome messages on different pages using Kompose.
To use customized welcome messages:
Go to Dashboard >> Bot Integration >> Kompose >> Select the bot >> Welcome Message >> Click Add+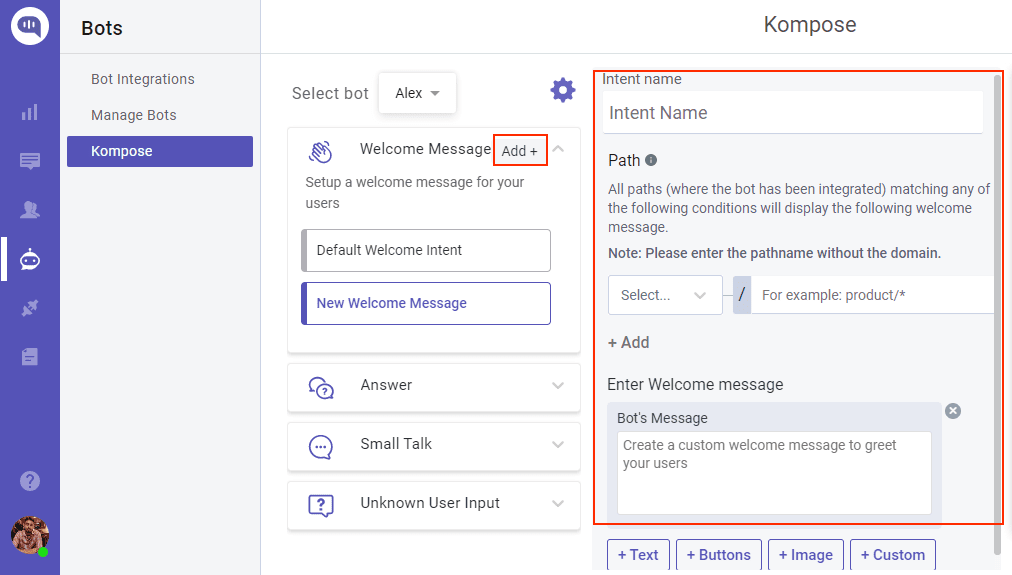 Kompose Bots with webhooks
Now you can connect the Kompose bots with webhooks to fetch data from your backend database to perform powerful custom actions.
To add webhooks in kompose: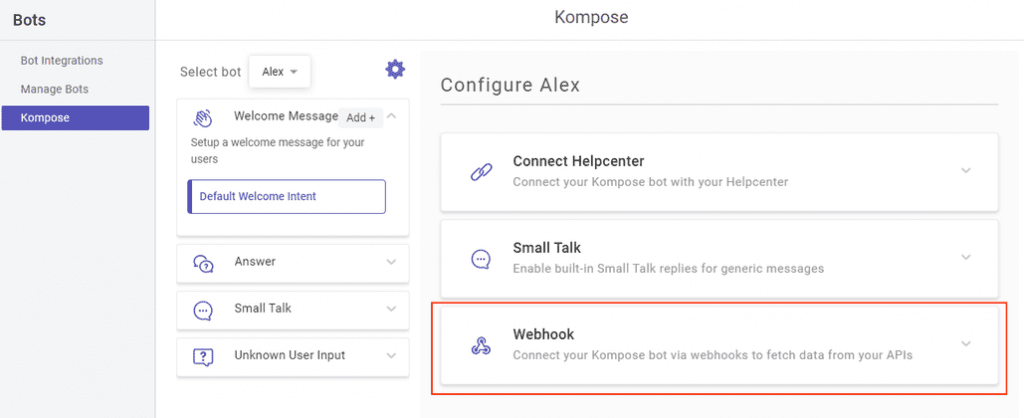 Import / Export feature in Kompose
Now we support the import/export features in Kompose chatbots. You can export & import all the intents, settings [Welcome messages, Answers, Small Talk, Unknown User Input] of your bots in a single file and save it for a later time and start working on a new bot.
To import/export in Kompose: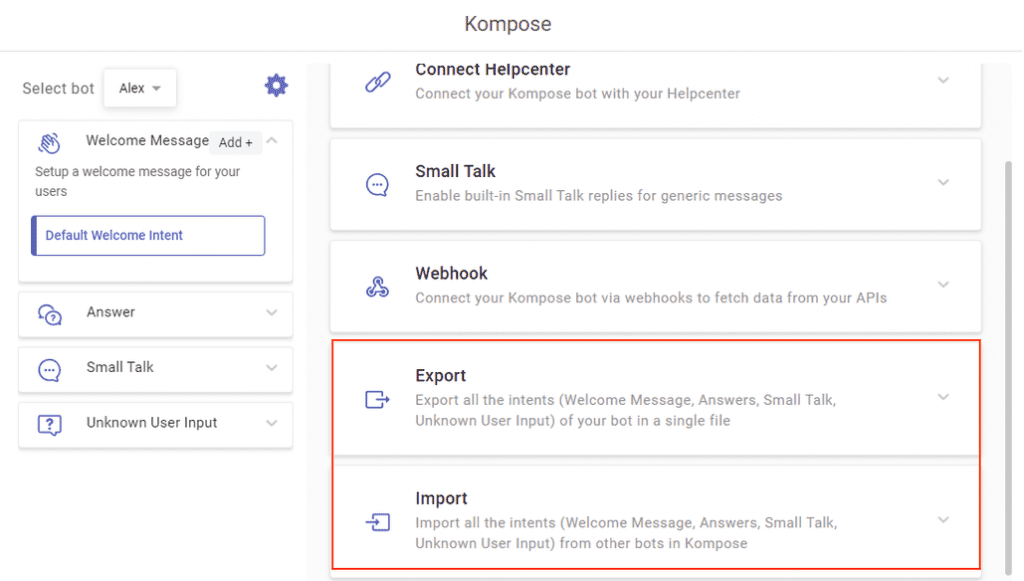 Drag & drop images in Kompose
We have added an option to drag & drop or upload images from your system in Kompose UI, making creating image-based rich messages even easier.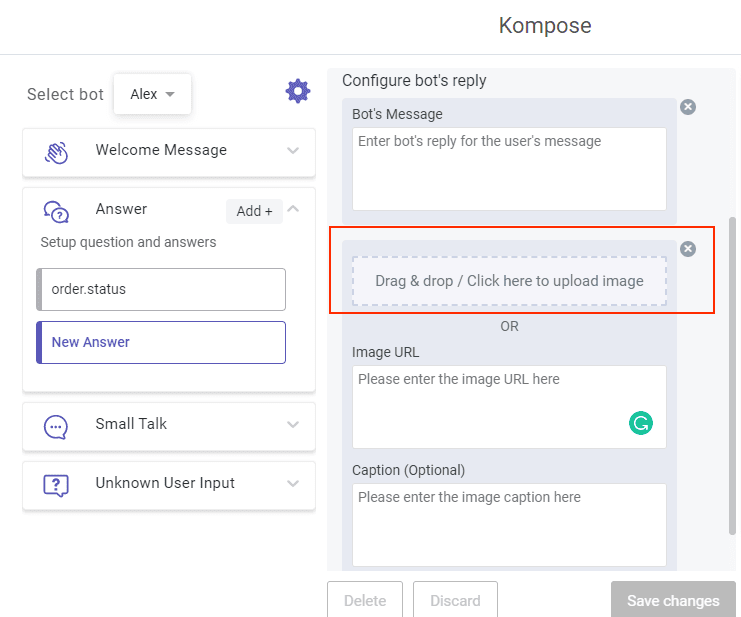 CHAT WIDGET & DASHBOARD
Conversation reassignment
We have added support for conversation reassignment when the agent's status is set to away. The conversations, with pending replies, will be reassigned to available agents after the mentioned time set if the current assignee goes away.
To enable conversation reassignment: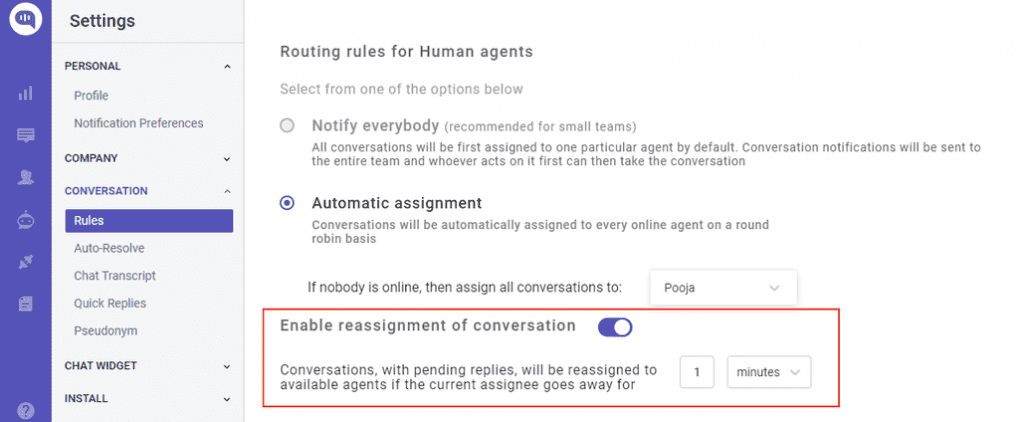 "Text-to-Speech" and "Speech-to-Text" in Chat widget
We have added options to turn on text to speech and speech to text in Kommunicate's chat widget for the supported browsers.
Go to Dashboard >> Click ⚙️ Settings >> CHAT WIDGET >> Configuration >> Enable Add Text-to-Speech in the chat widget and Add Speech-to-Text in the chat widget

Pending Chats Notify Banner
We have included a banner to notify you that there are conversations with the first response pending in the conversation section when you login to the dashboard and check the same.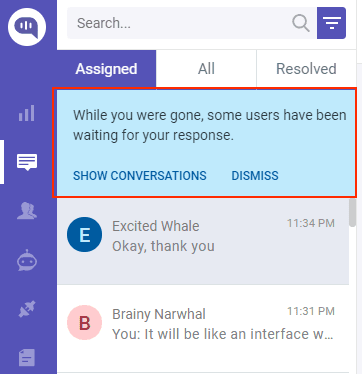 Helpcenter
Chat widget in Helpcenter pages
Now you would be able to add the chat widget to Helpcenter pages and turn your knowledgebase into a full-fledged support solution.
To Enable live-chat in the Helpcenter: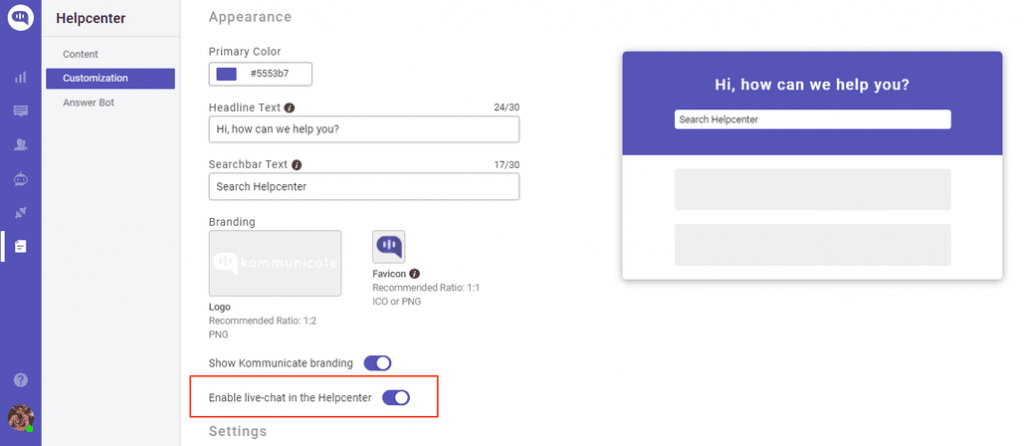 Author field in Helpcenter
We have added the author field to the help center articles content section to track if any changes are done.

Other Updates:
Optimized bot routing when agents are offline
Save Draft in Conversations – Now you can save drafts in the conversation threads, every conversation will have its unique textbox and the message that is not sent will remain saved to be edited and sent later.
Mobile updates
iOS SDK
We've released a new version of the Kommunicate iOS SDK 5.7.1:
Fixed an issue where button tap in form template was not working in iOS 14.
Now, sender's profile image and name will be shown in all buttons rich message template.
Fixed an issue where the empty chat list screen was half white and half gray in iOS 14.
Updates in iOS Agent app:
Added support for sharing photos saved on iCloud.
Added support for iOS 14.
Fixed stability and performance issues.
That's all for now folks! If you have any suggestions, please drop in the comments.
---
At Kommunicate, we are envisioning a world-beating customer support solution to empower the new era of customer support. We would love to have you on board to have a first-hand experience of Kommunicate. You can signup here and start delighting your customers right away.
---