Last Updated on February 27, 2023
A vital part of any assistance strategy today is a chatbot. Organizations can scale their activities and offer support around-the-clock with the help of AI chatbots, allocating agents to concentrate on interactions that benefit from a personal interaction.
Consequently, Zendesk consolidated its product portfolio into three distinct levels, with each having its own price scheme. There are a total of eleven affordable levels and packages available, including 3 Zendesk Support plans, 3 Zendesk Sell plans, and 5 Zendesk Suite plans. The cost per agent every month ranges from $95 to $149. It can be perplexing because each of the pricing levels and bundles has its own set of offerings and features.
In order to make the most of the network, we'll look at 10 of the top Zendesk chatbot builders in this blog article. Let's begin.
What is Zendesk Chatbot?
Zendesk Chatbot is a chatbot solution built on the Zendesk platform that allows businesses to automate their customer support and engage with their customers through chat conversations. The Zendesk Chatbot uses artificial intelligence (AI) and natural language processing (NLP) technology to understand and interpret customer requests and respond to them in a human-like manner.
1. Kommunicate – Automate customer support with ease
Automation of customer support using Kommunicate has a tremendous impact. To get your customer service automation off the ground, Kommunicate provides completely codeless bot connectivity. For the greatest customer experience, it also offers effortless bot-to-human hand-off. Transform plain text into rich messages using Kommunicate to increase interaction. Built over a strong conversational AI, Kommunicate creates a user interface that is straightforward, logical, and simple to use. Create conversational workflows and support bots driven by NLP without writing any code.
Features of Kommunicate:
Intelligent automation and AI chatbots.
Live chat plugins and much more.
Customer service for contemporary teams.
Customer self-serve help center.
Client Service Metrics and Reporting.
Installation for all of your platforms that is developer-friendly.
Follow Third-Party Integrations to Stay Connected.
Kommunicate offers the best-in-class no-code bot builder Kompose with which any non-coder can build the bot they require, with the customer in mind. Kommunicate also offers a multitude of seamless integrations to enable omnichannel messaging. There are also chatbot templates for every domain, so you don't have to start from scratch when building your bot. It also comes with a customizable chat widget that sets it apart from the competition.
2. Deepconverse- Automated customer engagement
Overcome the limitations of conventional chatbots by implementing a seamless AI and automation solution from Deepconverse that provides rich automated processes, answers inquiries, and increases client satisfaction and retention. Engage in multi-step dialogues with your consumer, utilizing follow-up questions to get the precise response they're seeking. A new ability can be taught to the AI-powered chatbot in just ten min, and it can respond immediately to practically all repetitive assistance requests. Check out their pricing here.
Features of Deepconverse:
Phone assistance.
Email and Help Desk
Quickstart guide.
Conversation. 24/7 (Live rep)
Alternatives for training.
Live on the internet
Webcasts.
DeepConverse AI can be trained in under half an hour. With this impressive training time, you will be able to increase your percentage deflection month-on-month without increasing your support efforts. Percentage deflection refers to the issues that will be solved completely by automated or self-help services without the help of human agents.
3. Jennybot – CRMs for easy management

JennyBot interacts with well-known CRMs, live chat platforms, and client service software to provide smooth interaction between chatbots and human help. Support your customers around the clock by providing prompt responses and automating repetitive operations like creating tickets, tracking deliveries, and monitoring stock, to increase customer satisfaction and create a great customer experience.
Features of Jenny:
Consumer Assistance Powered by a unique AI, chatbots
Commercial-grade security
Top sources for information on big data, machine learning, and data science
You can check out their plans and pricing here.
4. Ultimate AI- AI-powered engagement
Utilize the top-rated virtual agent platform powered by AI to manage your customer support. Deliver better CX and faster resolutions while keeping costs down. Streamline customer service for quicker answers, better procedures, and happier consumers at a reduced price using the most advanced virtual agent platform, Ultimate AI.
Features of Ultimate AI:
Links to your devices right away.
Uses your prior support data to learn.
Up to 60% of customer problems are automated.
Provides immediate, customized responses for your consumers.
Understands 109 different languages.
Ultimate AI is the only solution whose deployment is entirely Cloud, SaaS, and Web-Based and is also partnered with most leading CRM providers ranging from LiveChat, Genesys, Dixa, Salesforce, Giosg, Zendesk, and others.
5. Haptik – Conversational AI for fast customer assistance
For your business, conversational AI solutions from Haptik can assist clients in finding the appropriate information at the appropriate moment via a channel of their choosing. Utilize a single platform to serve all of your customer and business demands. This platform should be tuned at every level of your conversational AI journey to deliver exponential value quickly.
Features of Haptik:
Discussion Studio.
Identifying intent.
Live Agent Assistance.
Integration of Freshworks.
Integrating Zoho.
Haptik's mission is to acquire, convert, engage and ultimately delight its user's personalized conversational experiences that are AI-powered across 20 channels and over a 100 languages.
Leading customers of Haptik include Zurich Insurance, Starhub, CEAT, Whirlpool, HP, Disney Hotstar, KFC and more. The enterprise has also been recognized by Gartner as a Category Leader along with Opus Research.
6. Certainly- The best E-commerce chatbot assistance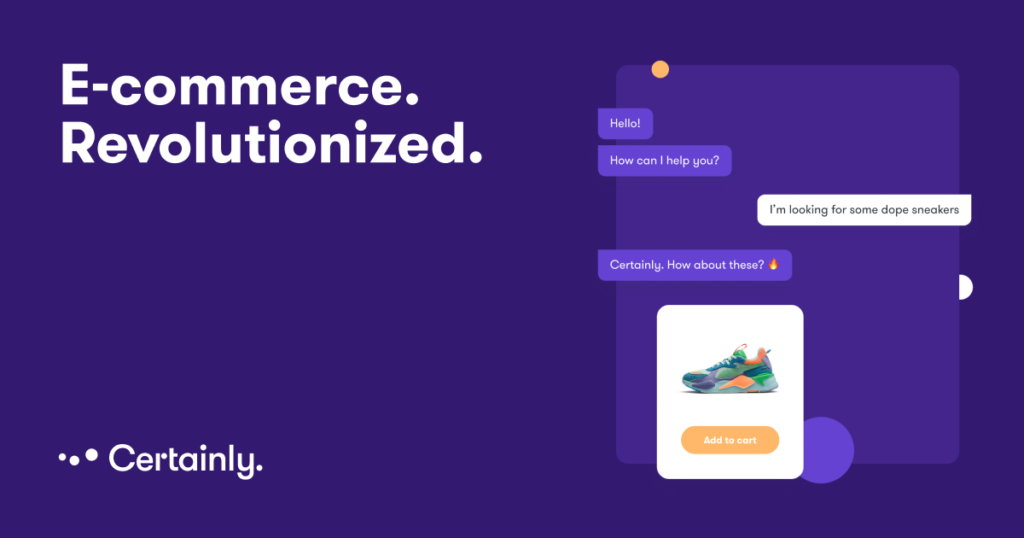 Convert your online business to Certainly E-commerce. Like your finest salesmen, the AI bot directs the customer's shopping by listening to their needs, directing them to the appropriate products, making additions to the cart, upselling, etc. AI-powered, no-code chatbot creator with a sizable library of readymade material for e-commerce integrations. Multilingual, omnichannel AI that can switch to a human agent or even a different bot.
Features of Certainly:
Infinite scalability
Instant scaling without incurring additional costs.
Integrations Hub of Certainly.
When creating new connectors with your business systems, reduce development time by 90%
Search through a tonne of readymade integrations or quickly create your own.
Omnichannel assistance.
Certainly comes with a robust AI library that helps customers find answers to most conventional queries ranging from "Is my order delayed?" to "Is this my size?." The answers can be provided in 14 languages such as English, Romanian, Spanish, German, Norwegian, Italian, Portuguese, French, Polish, Finnish, Swedish, Russian, Dutch, Danish and more. Certainly comes with 24,000 sentences with 1 billion variations that uses sentiment analysis to provide an appropriate response.
This software also enables hyper personalization suing CRM data, website meta data and user behavioral data to sort users and personlize conversations.
Click here to learn about their pricing and plans.
7. Azure AI- Versatile Client Handling with AI
Azure AI is a suite of AI services created with developers and data scientists in mind. Create and deploy your own AI solutions by utilizing Azure AI's versatility, decades of ground-breaking research, and ethical AI standards. Utilize straightforward API requests to have access to superior AI models for voice, communication, and decision-making.
Features of Azure:
Computer learning.
Information mining.
Intelligent conversation.
Automated document processing.
Automatic translation.
Transcription of speech.
The Azure Bot Service enables developers to create conversational interfaces across various channels. Also, Language Understanding (LUIS) is a cloud-based conversational service driven by AI that implements machine learning intelligence to read and contextualize a user's conversational, natural language text to forecast what the conversation means and respond with appropriate information that can be extracted by the bot.
Click here to learn about their pricing and plans.
8. Floatbot- Global Chatbot platform for businesses
With the capability of Floatbot UNO's Unified Bot, you can provide your customers the ability to switch between audio and chatting with ease. Up to 60% of inbound and outbound user experience can be automated with Floatbot UNO's contact center ecosystem integration. Their cutting-edge Voice Bot can understand the customer's words in real-time, engage in intelligent conversation, and either transmit the call to a human operator or end it.
Features of Floatbot:
Integration of Plug and Play deployment with Q2eBanking SDK.
Refuse up to 60% of calls from the contact center.
Boost digital sales by as much as 150%
40% decrease in customer support costs
Regularly use smart analytics to improve your business processes.
Knowledge Base for a specific industry.
Voice AI from Floatbot UNO.
Click here to learn more about Floatbot's pricing and plans.
9. Solvemate- Customer Satisfaction Personified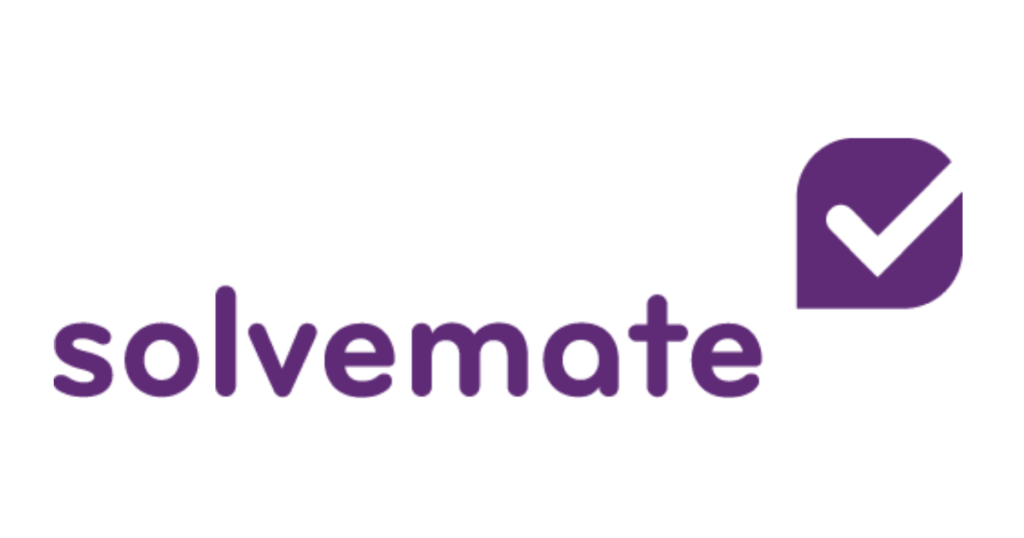 With the assistance of automation and analytics from Solvemate, customer service departments can give the right assistance at the right moment for your consumers, beginning with a chatbot discussion. Utilizing the strength of conversational AI, the Solvemate Contextual Conversation EngineTM enables you to provide outstanding self-service that surpasses customers' standards, fosters loyalty, and increases lifelong customer value, starting at €350, and a money-back guarantee.
Features of Solvemate:
Channels for Solvemate.
Context-aware Solvemate
Discussion EngineTM
Personalization by Solvemate.
Solvemate's contextual conversation engine enables bots to learn in an accelerated time frame, integrate easily, and clear customer requests quickly and efficiently compared to other chatbots on the market.
It also offers proactive training recommendations progressively enhance accuracy and recall. In the case of complex cases, it easily integrates into the existing workflow with human agents.
10. ChatBot- Easy integrations, Customization, and more.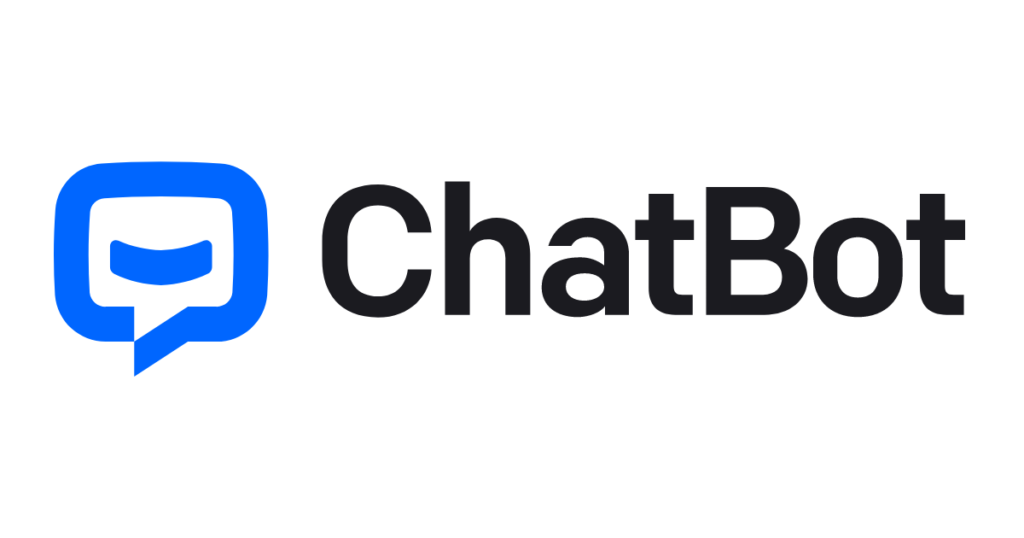 Your existing advertising, analytical, and development tools can be integrated with chatbot software at CHATBOT. Streamline routine tasks to free up time to concentrate on important things. Along the way, their support staff will assist you with ChatBot setup and modification, starting at the affordable price of $52 per month.
Features of ChatBot:
Simple customization
Having emotional intelligence.
Quick training for chatbots.
Omni-channel deployment is simple.
Integration with outside applications.
Flow builder that is interactive.
Conversations that are multilingual.
Simple live chat.
ChatBot's unique offering is how its Visual Builder enables users to create AI chatbots just as you would fill an interactive flow chart. You can use drag-and-drop conversational elements and also test them to get chatbots that engage the customer and are well-designed.
ChatBot also enables you to collaborate with your team members and build a chatbot together with each member of your team, bringing their expertise to the table and creating a chatbot with well-rounded functionality.
Conclusion
When a chatbot is connected to your support networks, it can transmit data to automate the production of tickets and give agents access to conversation histories when their expertise is required. Even better, your chatbot might even be able to provide your agent with suggested responses, knowledge base articles, and more utilizing artificial intelligence. In order to reply to complaints with context at their hands, agents will already be in your foundation layer when they pick up a difficult help demand from a bot discussion.

---
At Kommunicate, we are envisioning a world-beating customer support solution to empower the new era of customer support. We would love to have you on board to have a first-hand experience of Kommunicate. You can signup for free and start delighting your customers right away.