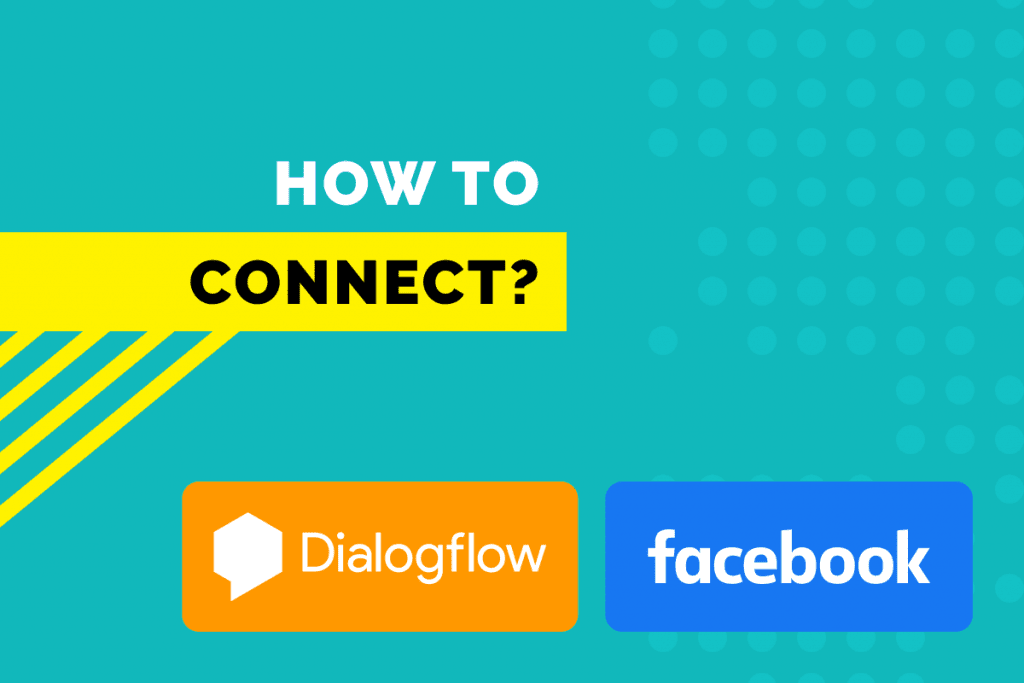 Chatbots are very important in the field of Customer Support, Online Marketing, and eCommerce, etc. Implementing the chatbot technology at the early stage will give you a significant benefit over other competitors. The purpose of chatbots is to support and scale business along with maintaining good customer relationships. And nowadays, given the penetration of social media, it is crucial to keep track of customer conversations from Facebook. In this article, we can see how to integrate Dialogflow with Facebook messenger and handle the conversations through a chatbot.
Before we go ahead, you may ask why you would integrate a chatbot with Facebook Messenger? You may have already used chatbots on your website. Some benefits of Facebook chatbots are:
Social Media Presence
Quick response time
Easy reach out
Better engagement
Personalized Experience
Gather & analyze customer data
Lead nurturing
Facebook chatbots are an efficient trend for the business that can enlarge your brand's value, and it improves the customer's overall experience. And with Kommunicate, you can use the same chatbot across websites, apps, and social media. And also manage all these conversations at a single place.
Step by step guide to integrate Dialogflow with facebook messenger
1. Create a dialogflow Agent/bot
2. Create a Facebook page
3. Connect Dialogflow with Kommunicate
Create a Dialogflow agent/bot
First, you need to have an existing agent or create a new agent in the Dialogflow console. Agents are nothing but bots in your Dialogflow console.
To create a new agent, click on the dropdown option near the ⚙️ settings on the left side panel near the Agent name.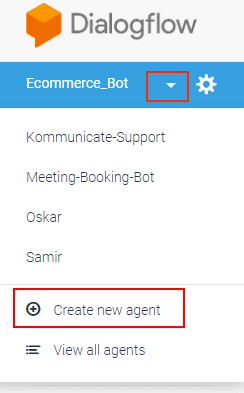 Once the agent is created, create an Intent (Ignore if you already have). Then add the 'Training phrases' and the corresponding 'Responses' for those phrases.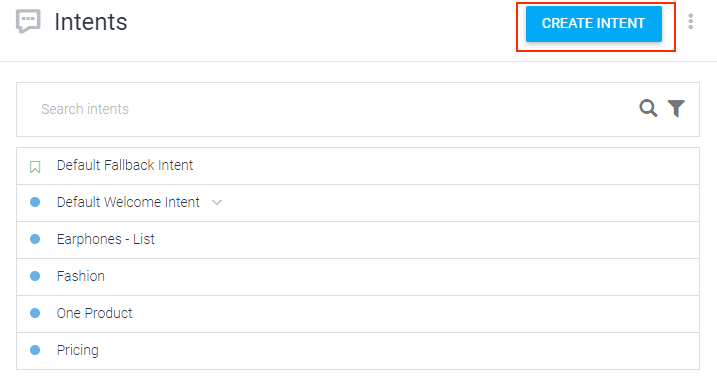 Training phrases – Phrases you can expect from users, that will trigger the intent.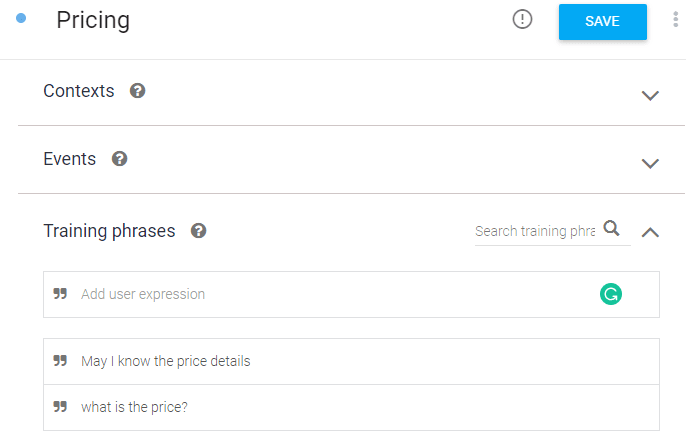 Responses – The responses (text, images, rich messages) the chatbot will deliver to a user.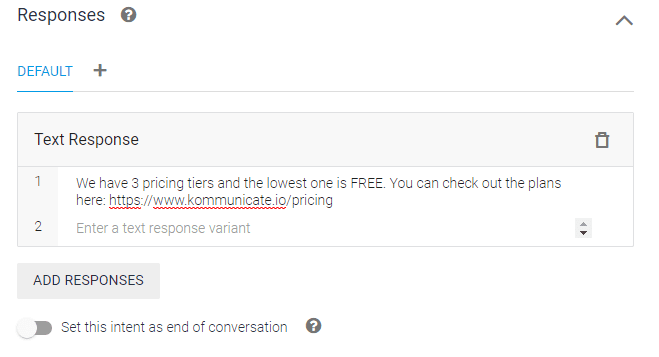 If you want to learn more about Dialogflow, we have written an extensive Dialogflow tutorial for creating chatbots.
Create a Facebook page
If you have already had a FB page then ignore this step and go to the Connect Dialogflow with Kommunicate section below:
For creating a Facebook page, first, log in to your Facebook account.
Click to choose a page type, page category, and fill out the required information.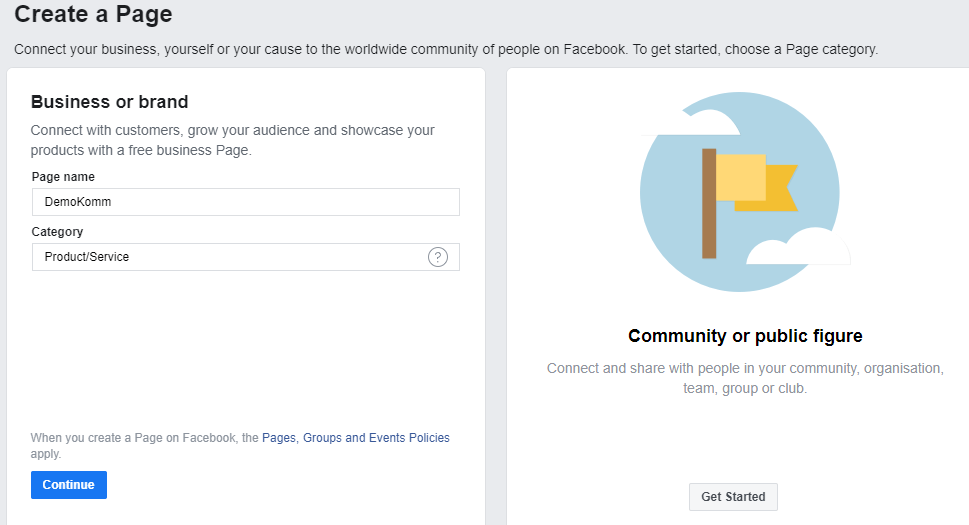 Click Continue and follow the on-screen instructions like setup profile pictures and others to finish the page setup.
Connect Dialogflow with Kommunicate
Login to your Kommunicate dashboard and navigate to the Bot Integrations section. If you do not have an account, then you can signup and create one for free.
Then click on the Dialogflow section and Integrate your Dialogflow bot.
Please refer to this blog for getting more info about integrating Dialogflow with Kommunicate. You can also go through the following video for the same:
Connect Facebook with Kommunicate
Once the Dialogflow integration is done, you can connect the Facebook page with Kommunicate and handle the chat through your Dialogflow chatbot.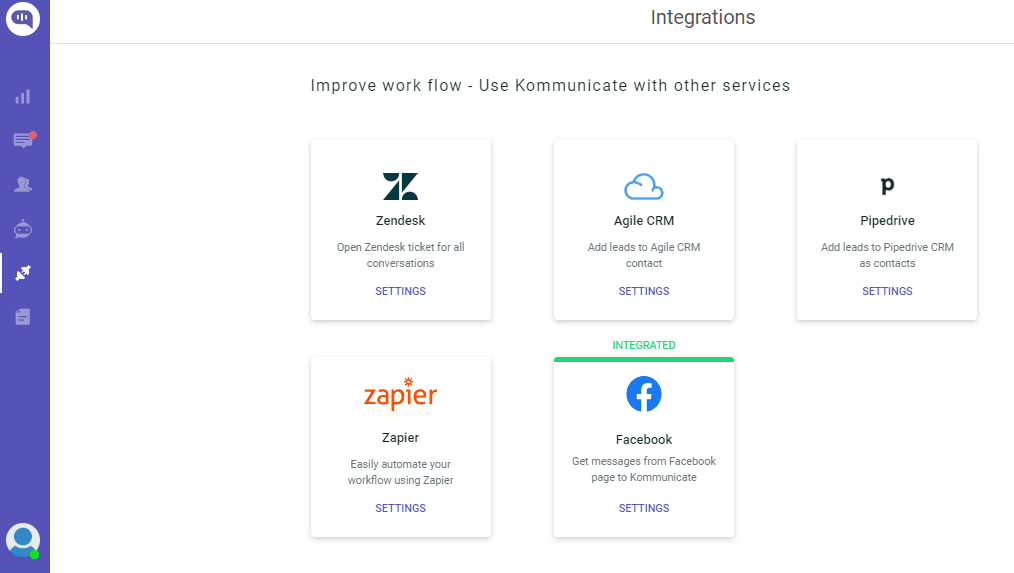 Click on the "Login with Facebook" button. Enter your credentials and log in to your Facebook account and give permission.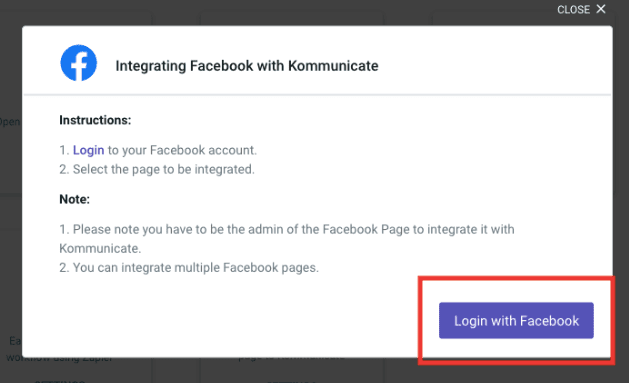 Now your FB page will be integrated with Kommunicate, and it will show the integrated FB pages.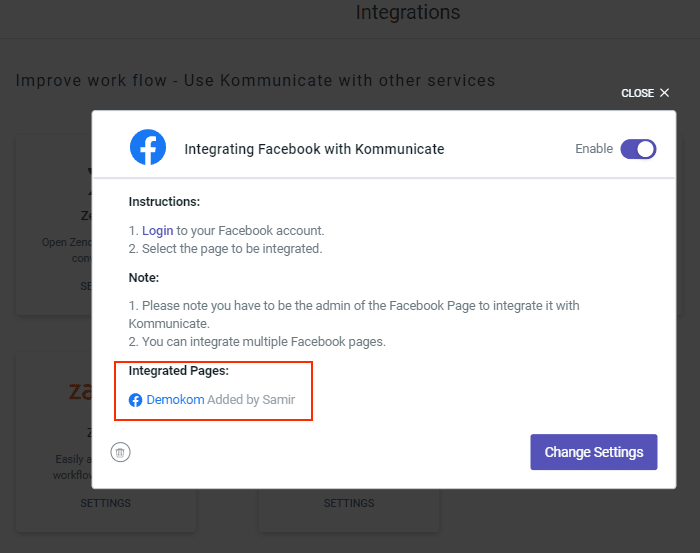 Note: Please refer to this blog for advanced messaging settings for Facebook integration.
Testing the integrated Dialogflow chatbot with Facebook
Once the Facebook page is integrated, test the chatbot by sending it with the training phrases created, and the chatbot will respond based on what we mentioned in the intent.
Cool, the bot is working now!
In this way, you can connect Dialogflow with Facebook Messenger.
---
At Kommunicate, we are envisioning a world-beating customer support solution to empower the new era of customer support. We would love to have you on board to have a first-hand experience of Kommunicate. You can signup here and start delighting your customers right away.