Last Updated on June 6, 2022
Live chat is faster and the best way for your customers to talk to you. Live chat provides a far better experience than the contact forms or communicating through emails.
The advantages of live chat include proactive outreach, increased sales, faster problem resolution and improve customer service.
In this post, we are going to see how you can add a live chat plugin to GoDaddy websites.
Bonus > How to add live chat to your WordPress, Squarespace, Wix, and Shopify websites.
Getting Started
Log in to your GoDaddy account
Then click the My Products under the account user dropdown option at the top
Under the All Products and Services section, you can see the Websites section. Click Manage under your websites

Then Click Add Website or sometimes it will be Edit Website in the Website Builder and start editing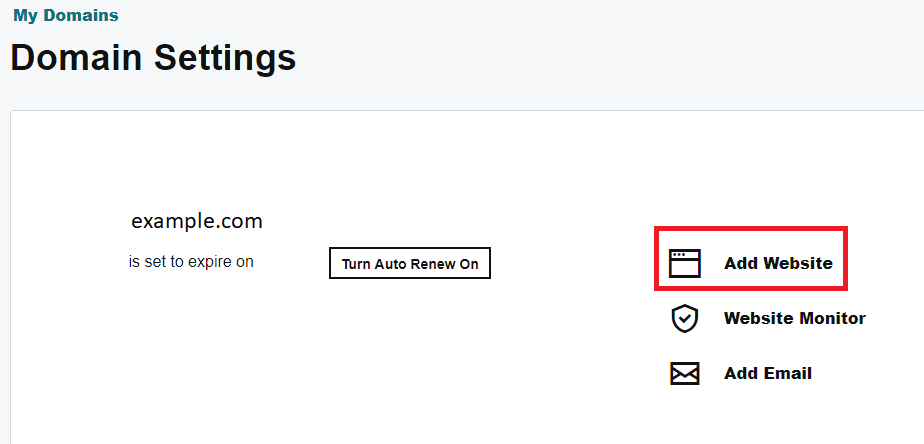 Now Click the PAGE section and select the page you want to add the Kommunicate live chat and then select the Add Section
Choose HTML and click Add button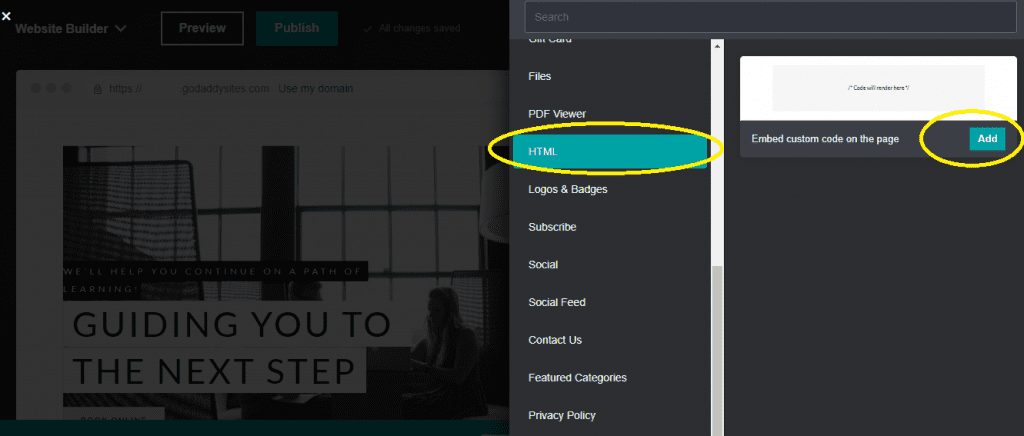 Now, paste your Kommunicate live chat code snippet in the Custom Code field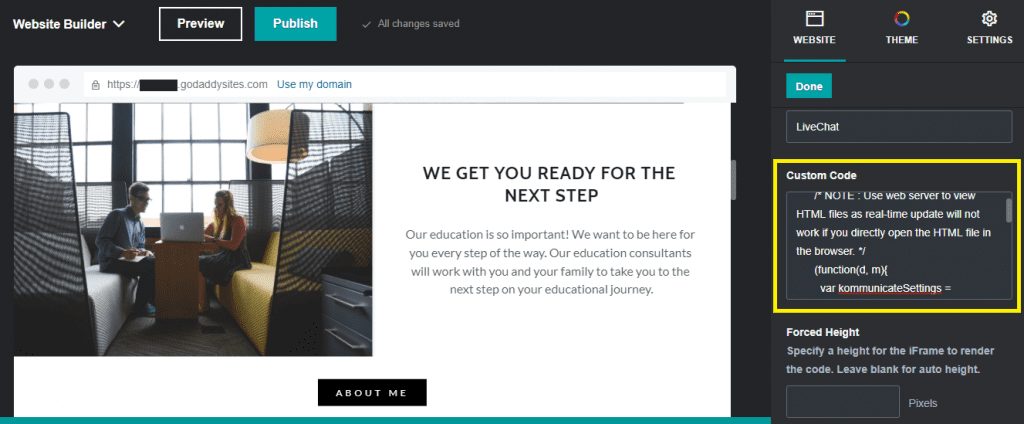 For getting the Kommunicate live chat code
1. Login to the Kommunicate dashboard
2. Select the settings ⚙️ option, navigate to the INSTALL section and click the Web tab and copy the javascript code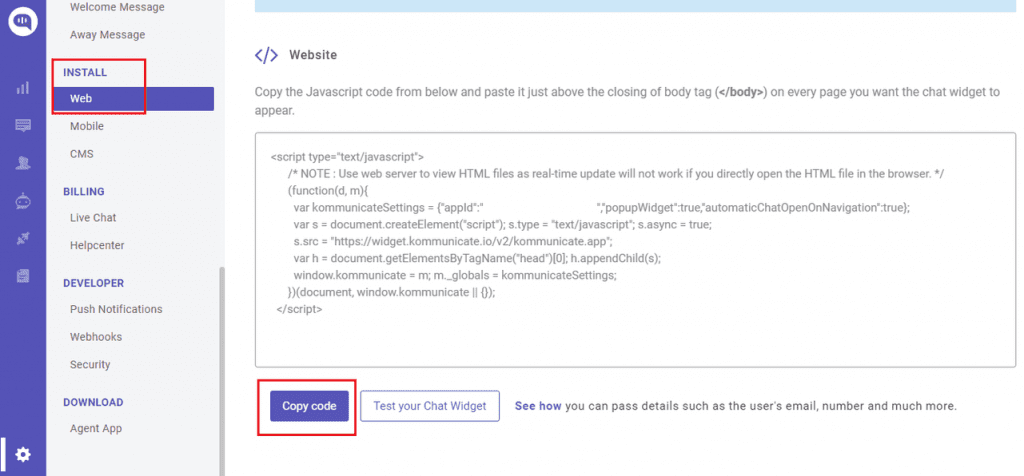 After pasting the Custom Code field, you can specify a height for the chat widget iframe in the Forced Height section. Now, click Done at the top of the website builder panel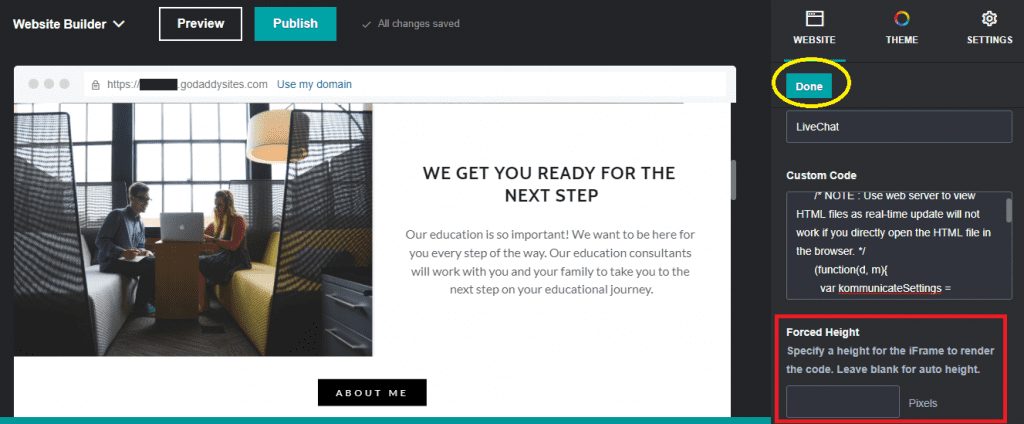 Click Preview or Publish at the top of the panel, you can now view the kommunicate live chat widget on your GoDaddy website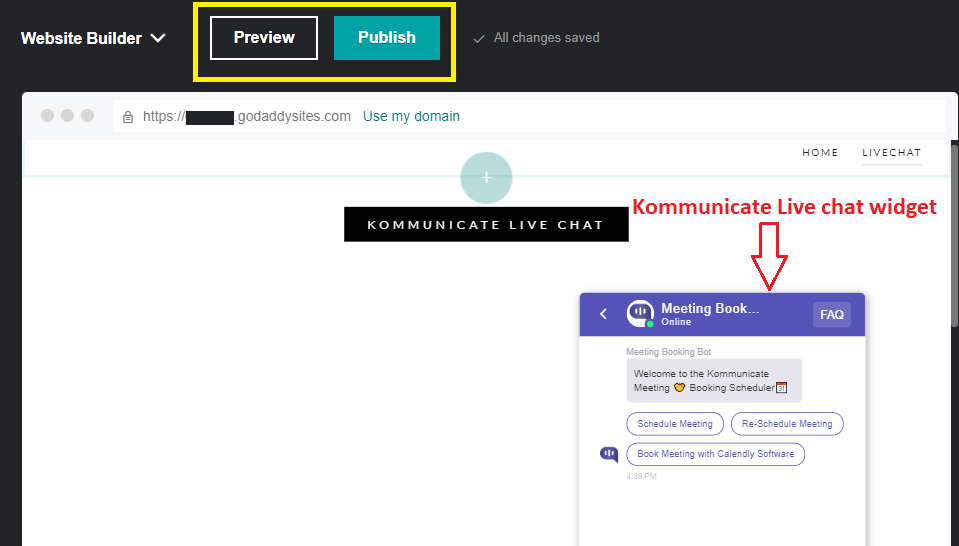 Note:

You should repeat these steps for every page or on the pages you wish to add the live chat of your website.
In this way, you can add the Kommunicate live chat widget plugin to your GoDaddy websites. Here is a video tutorial for you:
Suggested Read: Add Live Chat to Your Joomla Website
---
Subscribe here to get the good stuff — we solemnly swear to deliver top of the line, out of the box and super beneficial content to you once a week.
At Kommunicate, we are envisioning a world-beating customer support solution to empower the new era of customer support. We would love to have you on board to have a first-hand experience of Kommunicate. You can signup here and start delighting your customers right away.