Last Updated on July 13, 2023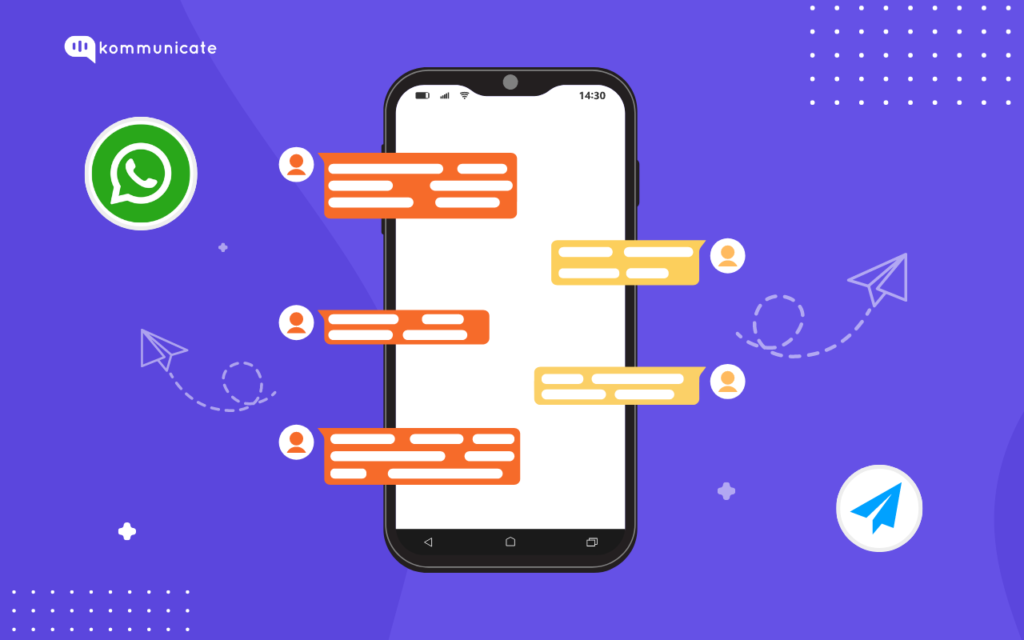 For most parts of the world, WhatsApp is the de facto messaging app. Of course, there is WeChat, iMessage, Facebook Messenger, QQ, Telegram Signal, Snapchat, and even plain-old SMS. However, WhatsApp towers above everything else as the most preferred and widely used instant messaging app. As of 2022, WhatsApp enjoyed a massive two billion user base (Statista).
But what makes WhatsApp so popular?
WhatsApp is popular for the right reasons. To remember Nokia's tagline, WhatsApp does play a huge role in "Connecting People" across the globe. It also manages to deliver a stellar user experience while keeping things simple so that anybody using the app for the first time should be able to find their way around. Further, for businesses, it also helps scale operations faster without breaking the bank.

Here are some more reasons that have made WhatsApp the world's most downloaded and used real-time messaging app.
Zero-cost alternative
Device and platform agnostic
Share any and all files
Supports all communication
1. Zero-cost alternative
WhatsApp is free to download and use. Also, it doesn't even have the costs that carrier-billed text messaging via SMS has. This makes it popular for international and group messaging.
2. Device and platform-agnostic
WhatsApp works on a variety of platforms, including iOS, Android, and Windows Phone. It also has a web version and desktop app, which allows users to send and receive messages from their web browsers and laptops or desktops.
3. Share any and all files
SMS attained popularity because it allowed users to send and receive short text messages easily. Then came MMS (Multimedia Messaging Service), which allowed users to send/receive multimedia messages, albeit at a hefty price. WhatsApp takes messaging to a whole new level by allowing users to exchange text, images, video, and voice messages, on a real-time basis. Further, it also allows voice calling and video calling with individuals or groups without any additional cost.
For all these reasons and many others (like WhatsApp stickers that make messaging quirky and fun) WhatsApp is the world's favorite in instant messaging. But what can businesses gain from it?
With the introduction of WhatsApp for Business, Meta-owned WhatsApp has become a serious player in the customer service and engagement space as well.
Its real appeal lies in the ability to fire bulk messages instantly. But what is bulk WhatsApp messaging? Let's find out.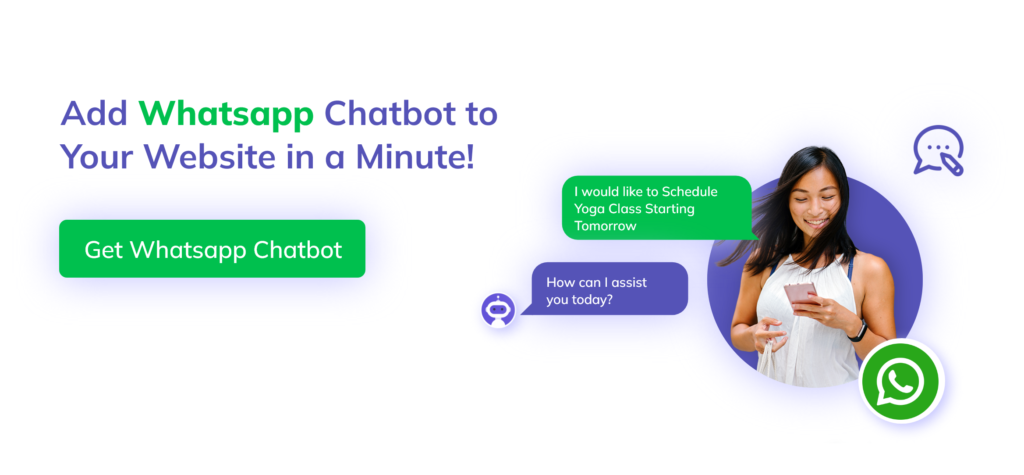 What is WhatsApp bulk messaging?
Bulk messaging refers to the practice of sending the same message to a large contact base simultaneously. It is largely used in sales and marketing when you have to send a uniform message to a large audience of prospects or customers. Businesses prefer using bulk messaging tools because they save the time and effort required to create and send each message individually. If done correctly, bulk messaging through WhatsApp and chatbots can significantly improve customer engagement.
Whatsapp bulk messaging refers to the use of WhatsApp for sending bulk messages.
When to use WhatsApp bulk messaging?
This messaging comes in handy for scenarios like
Announcing upcoming offers, and discounts
Launching new products and services
Informing customers about approaching expiry dates or payment reminders
Nudging customers about cart abandonments or pending orders
Retargeting dormant customers who haven't engaged in a while
The pros and cons of bulk messaging
Like every other business tool and service, WhatsApp bulk messaging has its own share of pros and cons. Here are some of them.
Pros of bulk messaging
The upsides of WhatsApp bulk messaging in a nutshell:
1. Unlimited bulk messaging
Erstwhile, bulk messaging SMS had several restrictions, including a ceiling limit on the number of contacts in each batch and message character restrictions. However, with WhatsApp bulk messaging tools, it is possible to send bulk messages without any maximum cap.
2. Multimedia messages
The biggest restriction was that it allowed only sending text-based messages, which severely restricted marketing communication. With this, businesses can send text or multimedia messages along with product images, videos, or even PDF brochures that could do a better job of persuading prospects and customers.
3. Dedicated business profile
WhatsApp Business allows businesses to create a dedicated business profile complete with brand presets like logos, services, brochure templates , map locations, contact, etc. This helps in establishing a brand identity and giving customers the impression that they are interacting with a real brand.

Cons of bulk messaging
The downsides of WhatsApp bulk messaging in a nutshell:
1. Compromises personalization
You may not be able to achieve the level of personalization or bulk messaging that email marketing offers. At present, WhatsApp bulk messaging tools are yet to become capable enough to personalize granular level detailing of messages.
2. Chances of tools becoming defunct
If a business uses unauthorized tools or WhatsApp bulk messaging APIs for the purpose, the chances of these unauthorized tools or APIs becoming defunct in the near future are high. WhatsApp does monitor app misuse and is quick to ban accounts that violate its terms. Hence, it is recommended to use authorized WhatsApp APIs and bulk messaging tools. 
WhatsApp bulk messaging: the surefire way to reach masses
Every marketing campaign aims to reach the maximum audience. WhatsApp bulk messaging can be a powerful tool in the toolkit of a marketer who wants to reach the masses with a consistent message. With WhatsApp bulk messaging, you can send text, images, videos, and even documents to promote products, upcoming or ongoing offers, discounts, or even to provide customer service. WhatsApp's end-to-end encryption ensures that all conversations are protected from any plausible cybersecurity threat.
Do bear in mind that to get the most RoI out of your WhatsApp bulk messaging, you should play by Meta's rules and also respect the privacy and data security of users. Also, ensure that you use a dedicated WhatsApp bulk messaging API. Defunct tools could get barred or become defunct in the near future.
All said, bulk WhatsApp messaging can be a value add to your business's marketing and customer engagement strategy.
---
At Kommunicate, we are envisioning a world-beating customer support solution to empower the new era of customer support. We would love to have you on board to have a first-hand experience of Kommunicate. You can signup here and start delighting your customers right away.