Last Updated on February 19, 2023
85% of shoppers prefer mobile applications over mobile websites for online shopping (Forbes).
Let that sink in. Mobile has become the staple channel for consuming information and carrying out everyday tasks.
For customers, mobile apps offer a simple and convenient way of shopping with every product they want available at their fingertips.
Shopify themes that already boast great visual presence and user experience need additional tweaking to make them more mobile-friendly.
Why is a mobile-friendly website important?
70% of the retail website traffic in 2021 came from mobile. Further, Google considers mobile-friendliness as a significant signal for ranking web pages. A Shopify website that is not mobile-friendly will soon lose its utility among customers and let Google search rankings slip to the bottom.
The good news is that making your Shopify website mobile-friendly is not so difficult. The pointers described below will tell you how to get it done.
Use proper heading tags
Keep the navigation bar always in sight
Reduce media file sizes
Make popups mobile friendly
Collapse menu sub-sections
Optimize CTA button sizes for convenient tapping
Use a hamburger menu
Update your NAP (Name, Address, and Phone number)
Customize form dimensions for mobile screens
1. Use proper heading tags
Mobiles display text in a specific way to make them easy-to-read. Heading tags play a key role in structuring the text across the content. For example, H1 is used for first-fold banner texts, while H2, H3, H4, and bold headings are used for subsections.
Using proper heading tags ensures that the text content in a Shopify website becomes easy to read on a mobile device. Further, they also improve search rankings as search engines can easily crawl through the content and understand its context.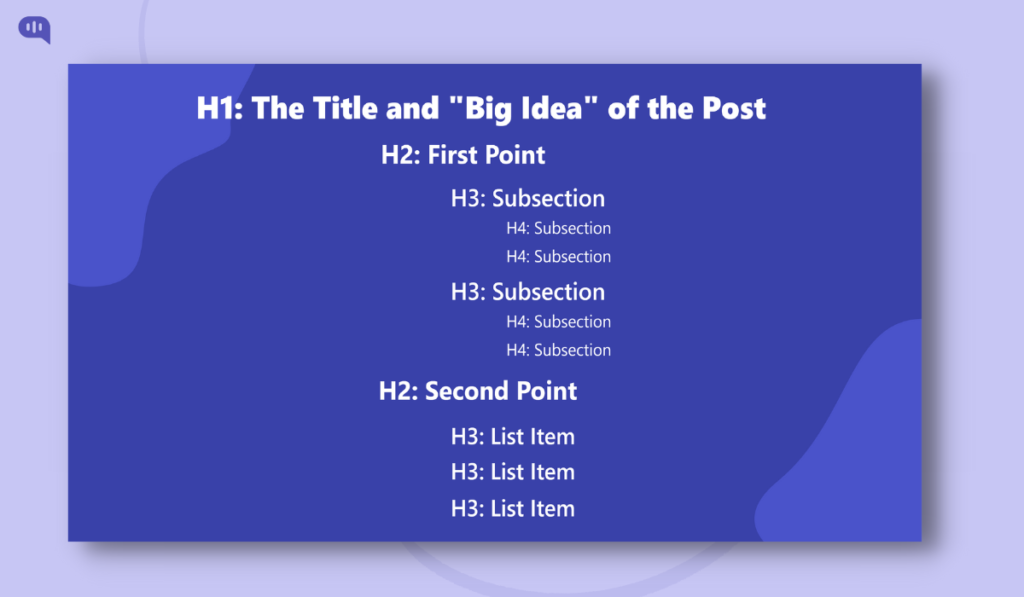 2. Keep the navigation bar always in sight
One of the challenges in building a mobile-friendly website is that there is only so much space available to include components that simplify navigation. One such component is the navigation bar. The navigation bar enables the user to quickly hop from one section or product category to another without taking a longer route.
It is for the same reason that it is recommended to keep the navigation bar always in sight. It will allow the user to continue browsing the Shopify website and its subpages as they would on a laptop/PC.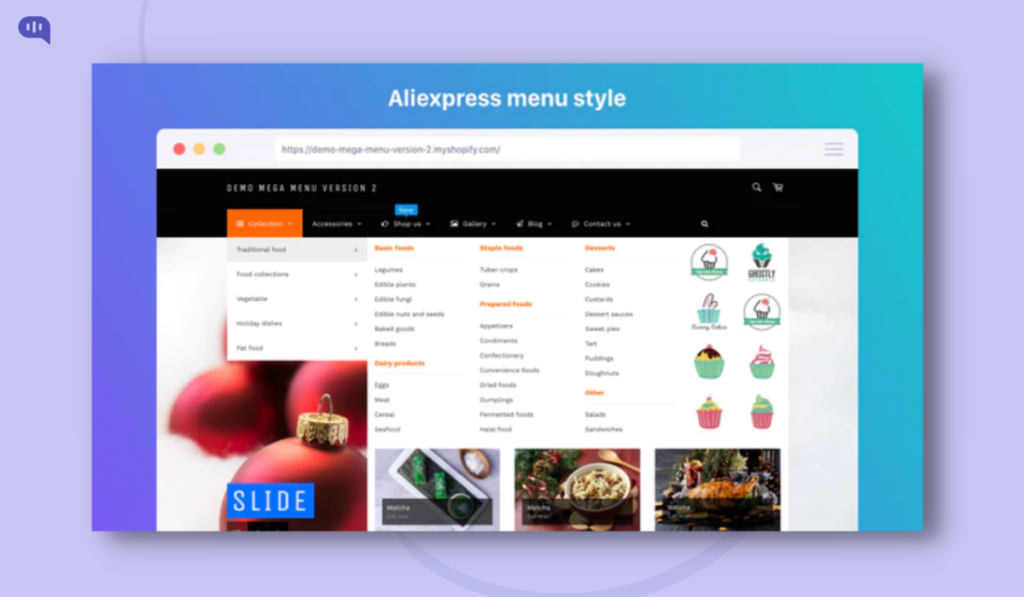 3. Reduce media file sizes
Mobile devices have modest system resources like RAM and screen refresh rate than their bigger counterparts like laptops, PCs, or tablets. As a result, they cannot process bulky media files, especially HD images and videos. Using bulky media files is one of the primary reasons mobile websites load slowly.
As you might already know, slow-loading websites increase the bounce rate. On the contrary, reducing media file sizes can improve page loading speed and, ultimately, the user experience. Incidentally, it also helps make the page SEO-friendly. There are several optimization tools available in the market that help reduce media file size without compromising on the media quality.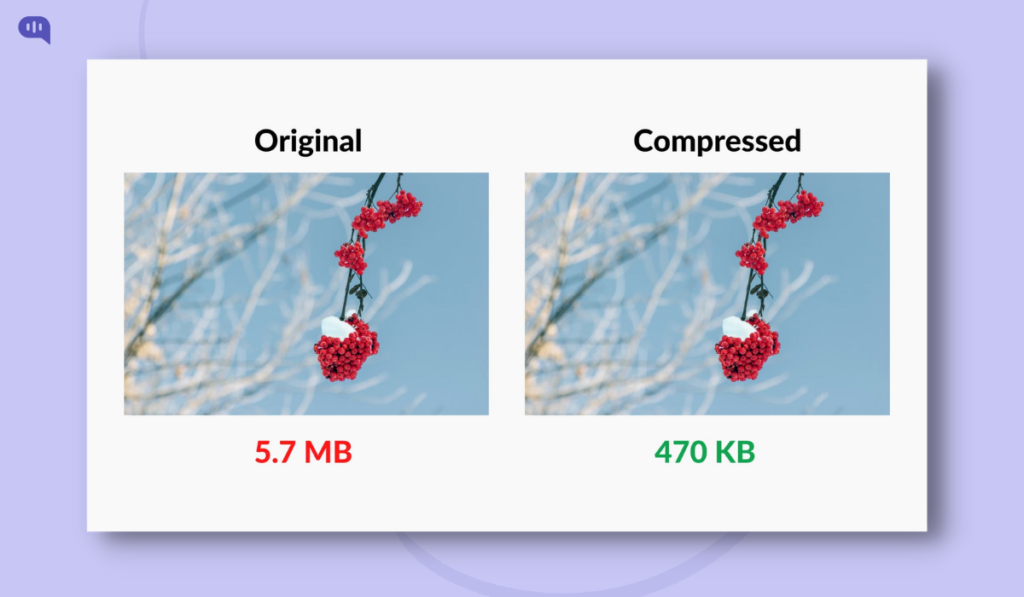 4. Make popups mobile-friendly
Popups look and feel starkly different on big-screen devices and mobiles. Optimize your pop ups or they might spill over the visible screen region, making it difficult to interact with the popup. Further, having too many popups on your website is a surefire way to invite Google's penalties.
To avoid such mishaps, ensure that youy use popups moderation. Further, optimize them for the mobile screen device so that you dont disturb clickability and interaction.
Some helpful pointers to make popups mobile-friendly include:
Use a maximum of two to three popups across the length of the web page
Ensure a prominent display of the close popup button
Delay the popup so that the user has enough time to consume content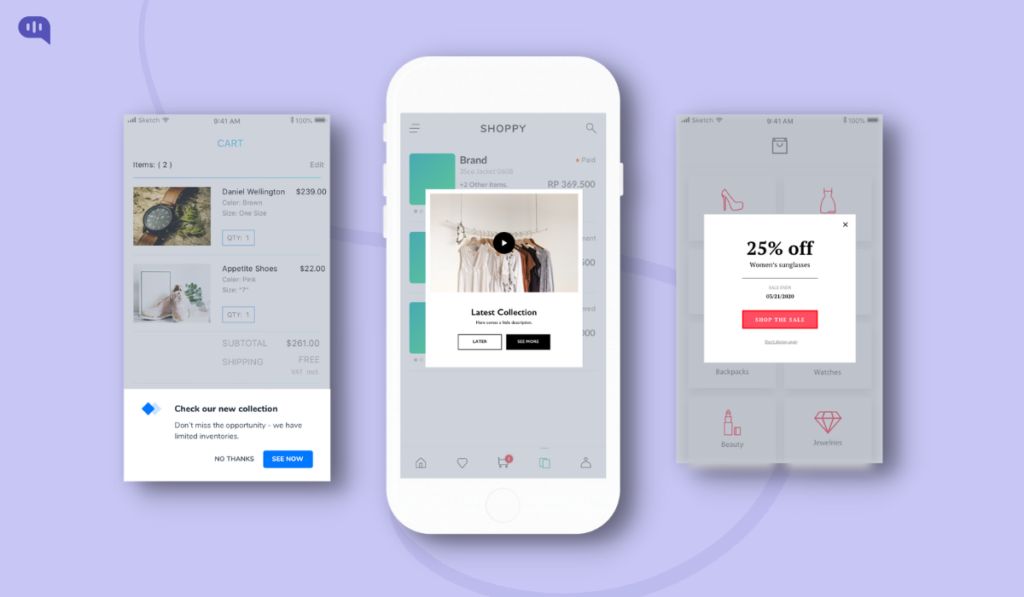 5. Collapse menu sub-sections
A typical website heading hierarchy will have several sub-sections leading to specific product categories, offers zone, or even individual product pages. Since a Shopify eCommerce website will sell countless products, there will also be many sub-sections. Showing these subsections as lists will bloat the user interface and hamper the user experience.
The best practice would be to collapse menu sub-sections so that users can still access them when needed while they remain hidden otherwise. These collapsed menu sub-sections are technically called nested menus or nested sub-menus.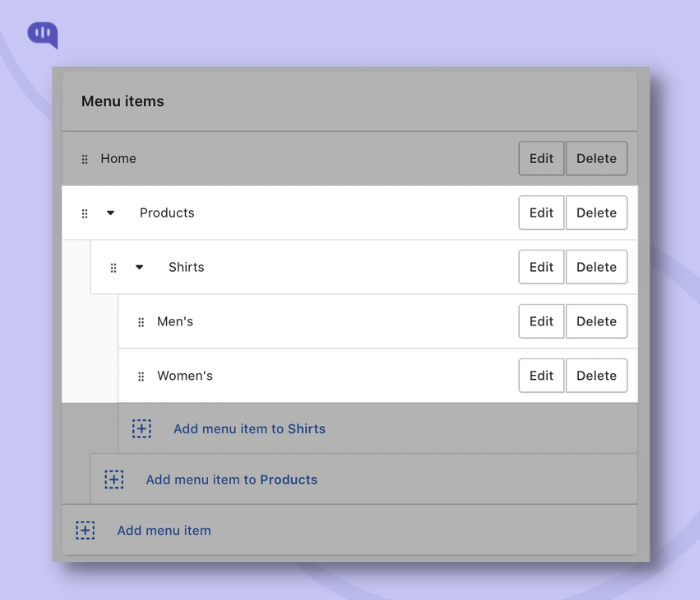 6. Optimize CTA button sizes for convenient tapping
At some point, we all have encountered a form, popup, or a CTA to shop or download that simply isn't clickable. On the web, due to the bigger screen dimension, it is possible to integrate minimalist CTA buttons. They look aesthetic, get the job done by making users click, and do not clutter the interface.
However, on a mobile device, things are different. You must resize or optimize The CTA buttons must to facilitate convenient tapping. The button should be the right size to capture the touch gesture of a typical adult.
Here is a quick guide on the ideal button size for mobile devices from UX movement.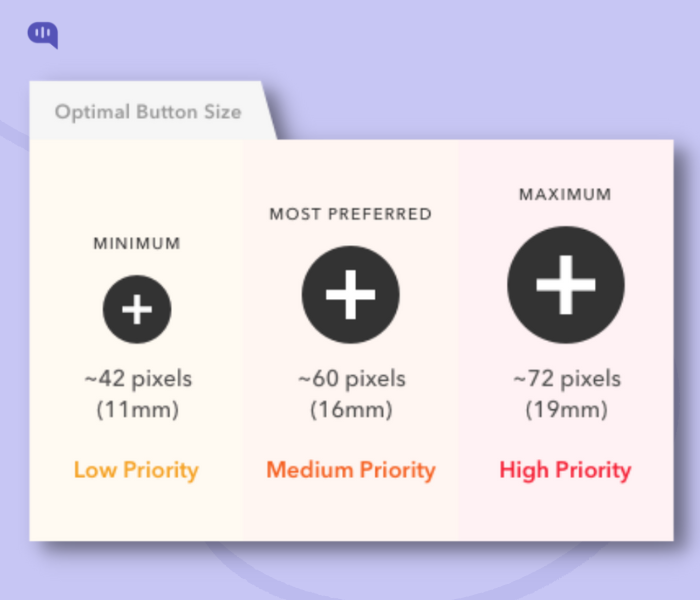 7. Use a hamburger menu
A hamburger menu is a small icon into which you incorporate the menu options of a website. The name hamburger menu is given because the menu looks like a stacked hamburger.
When you click on the hamburger menu, it opens up and gives access to sub-menus or navigation. It finds widespread use for responsive websites as it reduces space and presents information in a neat fashion.
A hamburger menu is one of the best ways to condense long nest sub-menus into a small icon. Even top e-retailers like Amazon use hamburger menus extensively to provide a good mobile website user experience.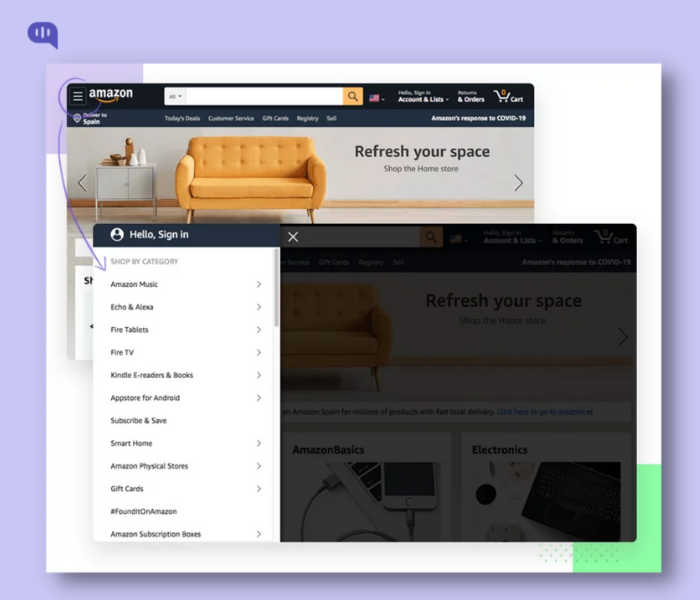 8. Update your NAP (Name, Address, and Phone number)
According to Statista, during the second quarter of 2022, mobile devices (excluding tablets) generated 58.99 percent of global website traffic. Mobile search is the easiest way for customers to find a business. Google My Business cards make it easy for customers to find all information about a business, like working hours, contact number, address, directions to the location, busy hours, and much more. Hence, you must keep your name, address, and phone number updated at all times.
In local SEO, name, address, and phone number are referred to as NAP. Keeping the NAP updated and consistent across the website and social media handles will increase organic traffic to your website.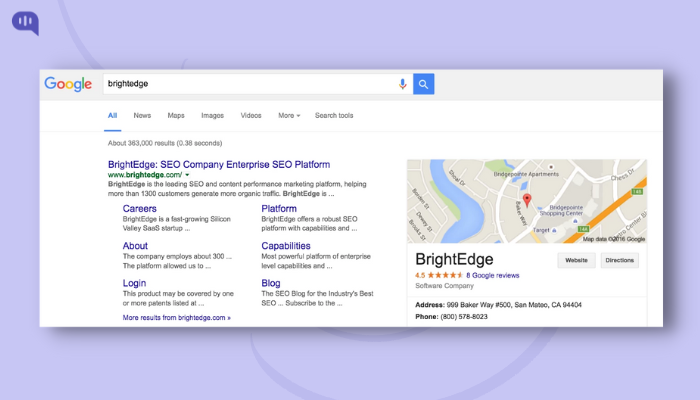 9. Customize form dimensions for mobile screens
Forms might look good and be well-optimized for laptop screens. However, if most of your traffic originates from mobile devices, it is necessary to keep forms easy to fill through mobile devices. This requires reducing the form length or splitting it across multiple phases so that users don't struggle to fill the form.
Further, you may also provide the auto-fill feature, which will update common data fields like name, address, etc., with a single click.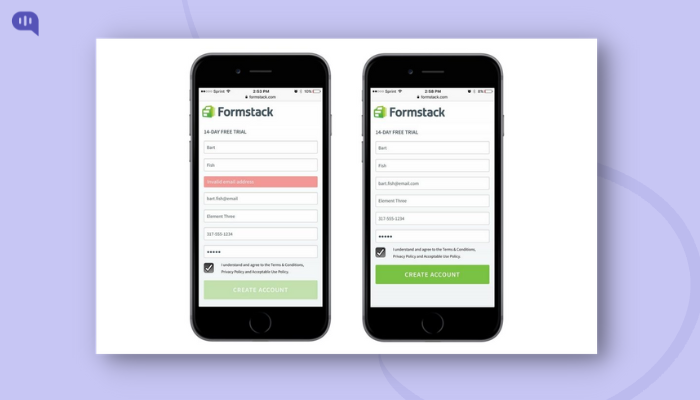 Final thoughts: Turning your Shopify website into a mobile-friendly website
We have seen enough data showing mobile search and traffic is huge, especially for eCommerce businesses. Those websites that take mobile-friendliness lightly and do not optimize their website are bound to lose a large chunk of the traffic. Eventually, they will also be lagging behind the competition or might even go into loss in a cut-throat competitive market.
The pointers described above should help turn any website mobile-friendly. They will optimize the website from several angles and ensure that when visitors access your website through mobile, it delivers a positive user experience. As an add-on, it will also help your website rank better in search engine results. Eventually, it will lead to more engagement and an increase in revenue.
Mobile is the way forward. Although laptops and personal computers will continue to be used, people will be more inclined to begin an online search from a mobile device.
At Kommunicate, we are envisioning a world-beating customer support solution to empower the new era of customer support. We would love to have you on board to have first-hand experience of Kommunicate. You can sign up here and start delighting your customers right away.